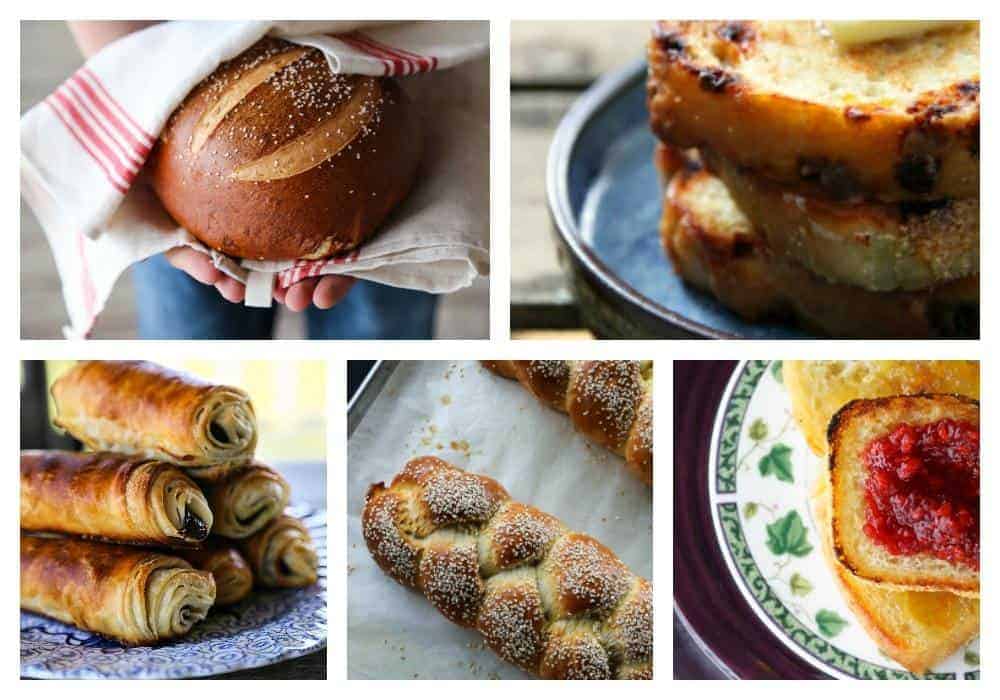 I have been baking bread my entire life. Homemade bread recipes are like money in the bank. And just like there's a song for every occasion, there's a bread for every moment in life, too. Some breads are every day breads -nourishing, simple, hearty- like this One Hour Sandwich Bread or still simple but more flashy looking Sesame Semolina Bread.
In a big hurry? Try these Rapid Yeast Bread Recipes like One Hour Sandwich Bread, Asiago Herb and Garlic Bread, or One Hour Swedish Limpa Bread.
Other breads are for special occasions -baked to commemorate something momentous- like these show-stopping, designed to impress Roasted Garlic Rustic Sourdough Boule or Pesto Pinwheel Rolls.
From Homemade Yeast Bread Recipes including No-Knead Bread Recipes and Rapid Yeast Bread Recipes, Homemade Quick Bread Recipes, Sweet Bread Recipes, Savoury Bread Recipes, to Rolls and Pretzels Recipes, whichever bread you're looking for, there's a good chance I have it here for you.
And people! I love to bake! If you have questions about any of these recipes, please leave a comment on the recipe itself or email me. You can find my email address in my biography in the "ABOUT" section. Do you have a family favourite bread recipe to share or a recipe you're trying to figure out? Let me know!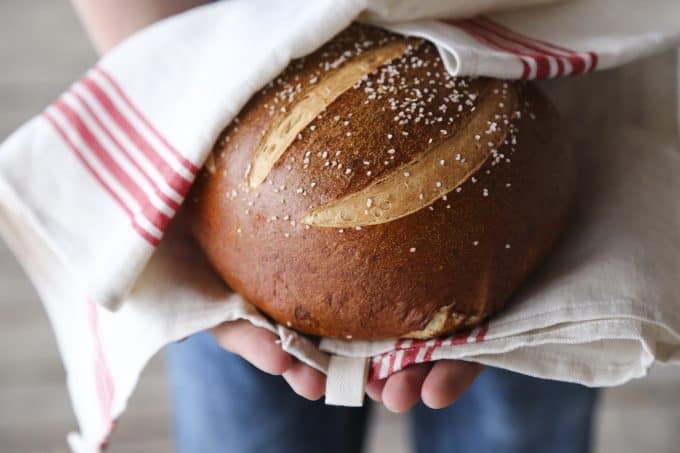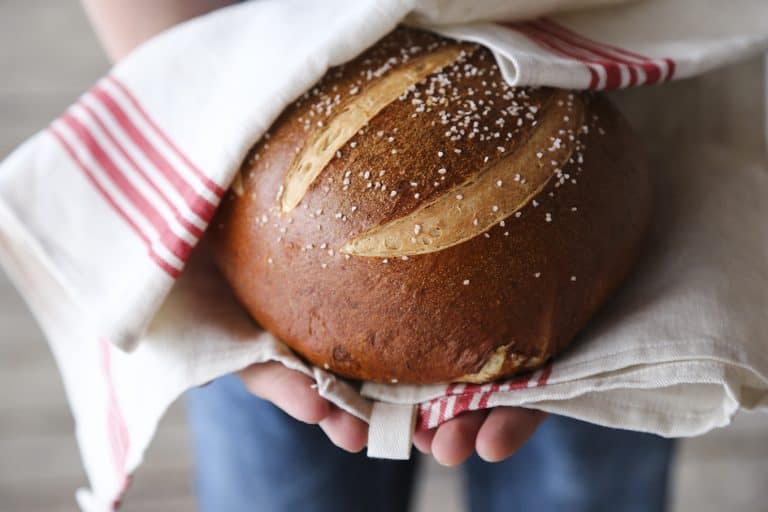 Homemade Yeast Bread Recipes
No Knead Cinnamon English Muffin Bread
Onion Dill Sour Cream Bread Bowls
Giant Garlic Butter Soft Pretzel Rods
Roasted Garlic Rustic Sourdough Boule
No-Knead Cottage Cheese Dill Bread
No-Knead Rosemary Crescent Rolls
Individual Garlic Bread Braids
Ham and Cheddar Stuffed Pretzels
Garlic Butter Soft Pretzel Bites
Pretzel Wrapped Smoked Sausages
Garlic Butter Crusty Bubble Bread
Pumpkin Whole Wheat Cinnamon Rolls with Cream Cheese Icing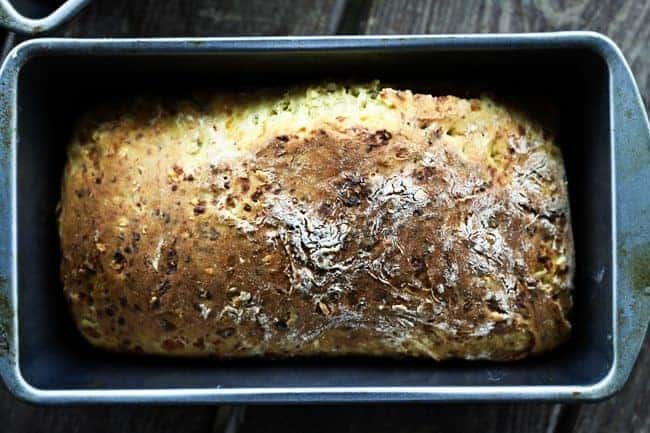 Homemade No-Knead Bread Recipes
No-Knead Rosemary Crescent Rolls
No Knead Cinnamon English Muffin Bread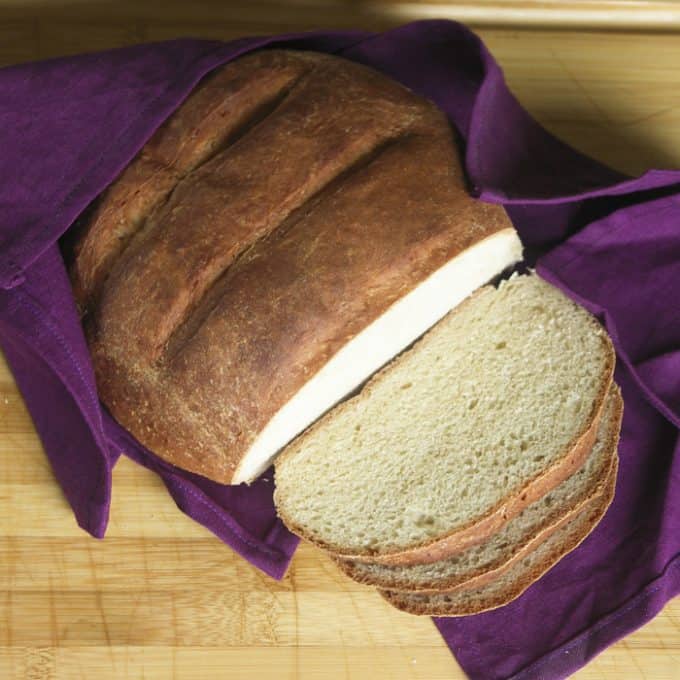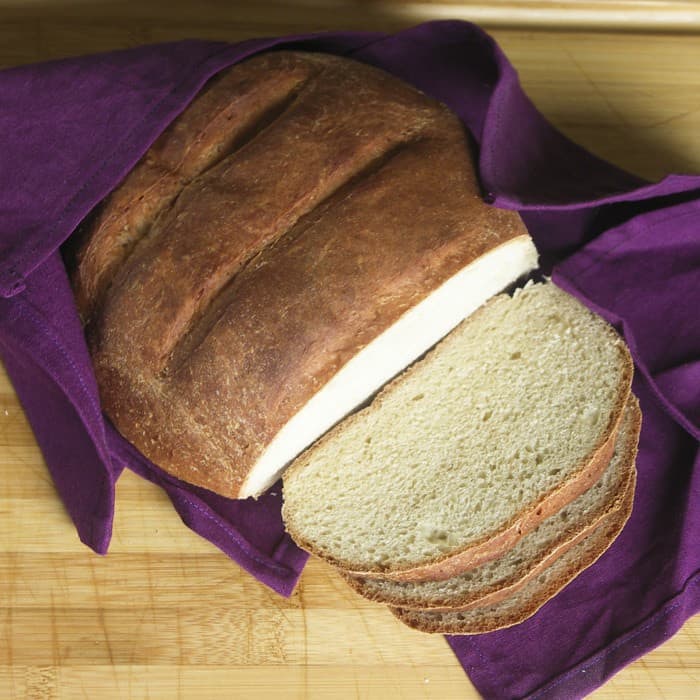 Homemade Rapid Yeast Bread Recipes {bread recipes that take about 1 hour from start to finish}
Homemade Quick Bread Recipes
Perfect, Flaky, Layered Buttermilk Biscuits
Double Chocolate Zucchini Bread
Earl Grey Raisin Scones with Sticky Lemon Glaze
Freeze and Bake Cheddar Scallion Scones
Grandma's Buttermilk Cornbread
Dijon Cheddar Scallion Puffs {Gougeres}
Mini Cheddar Scallion Monkey Breads
No-Knead Rosemary Crescent Rolls
Golden Whole Wheat Zucchini Bread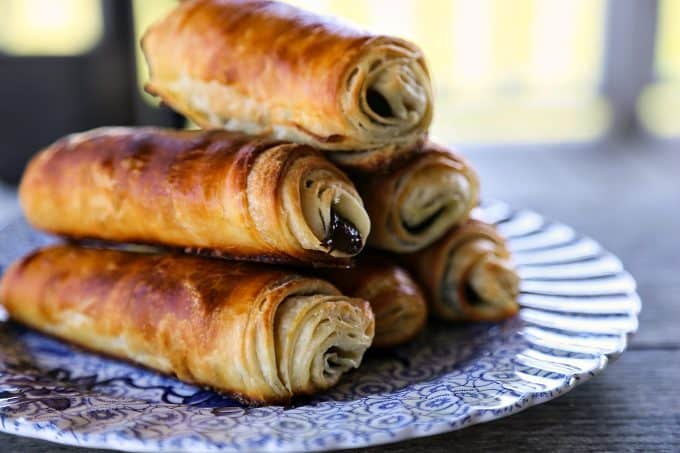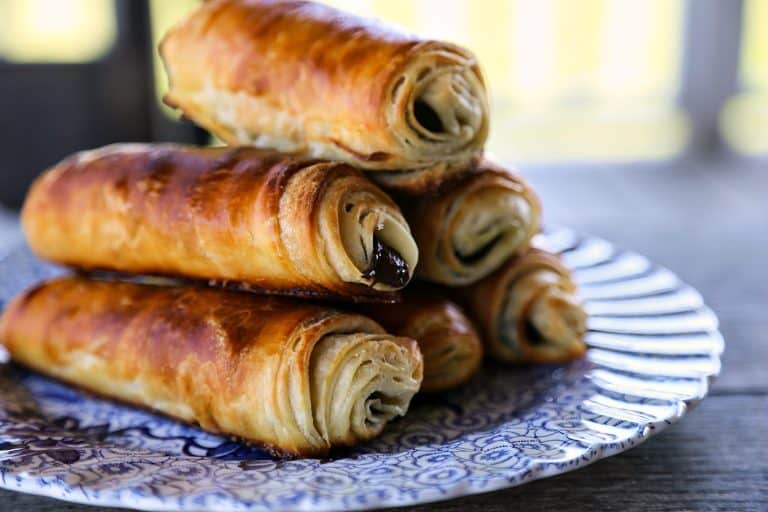 Homemade Sweet Bread Recipes
Pain au Chocolat {Chocolate Croissants}
No Knead Cinnamon English Muffin Bread
Double Chocolate Zucchini Bread
Earl Grey Raisin Scones with Sticky Lemon Glaze
Pumpkin Whole Wheat Cinnamon Rolls with Cream Cheese Icing
Golden Whole Wheat Zucchini Bread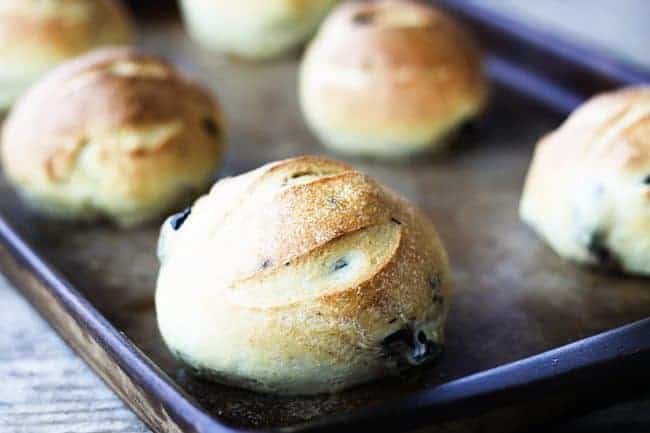 Homemade Savoury Bread Recipes
Onion Dill Sour Cream Bread Bowls
Giant Garlic Butter Soft Pretzel Rods
Roasted Garlic Rustic Sourdough Boule
No-Knead Cottage Cheese Dill Bread
Freeze and Bake Cheddar Scallion Scones
Dijon Cheddar Scallion Puffs {Gougeres}
Mini Cheddar Scallion Monkey Breads
Ham and Cheese Twisted Sandwiches
Individual Garlic Bread Braids
Ham and Cheddar Stuffed Pretzels
Pretzel Wrapped Smoked Sausages
Garlic Butter Crusty Bubble Bread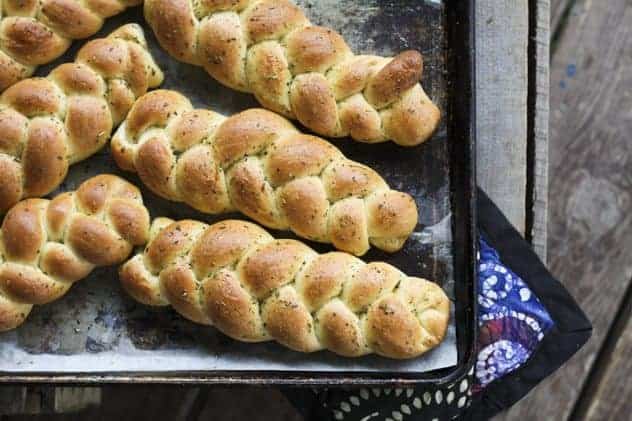 Rolls and Pretzels Recipes
No-Knead Rosemary Crescent Rolls
Individual Garlic Bread Braids
Mini Cheddar Scallion Monkey Breads
Ham and Cheddar Stuffed Pretzels
Giant Garlic Butter Soft Pretzel Rods
Perfect, Flaky, Layered Buttermilk Biscuits


Save
Save
Save
Save
Save
Save
Save
Save
Save
Save
Save
Save