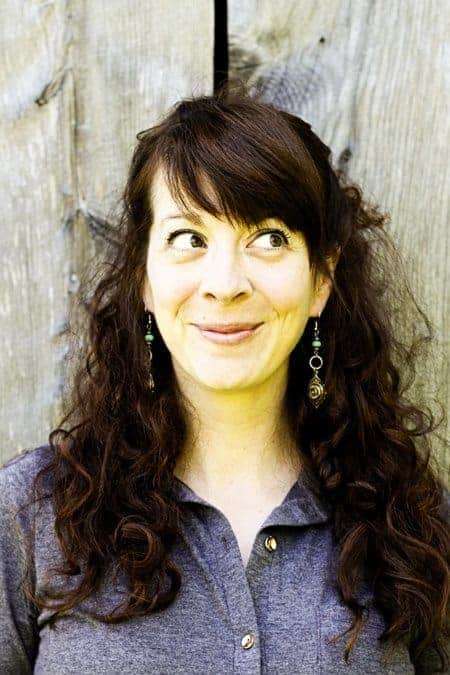 Rebecca is a freelance food writer, recipe developer, cooking teacher, mother of five perpetually hungry boys, and wife of her biggest culinary fan.  A former full-time cook, she currently writes for the Traverse City Record-Eagle as well as maintaining this site; an homage to all things food related.
She grew up cooking alongside her mother, Cathy,  in the commercial kitchens of the camps and retreat centers her father, Jim, managed and went on to cook in various food service venues including a deli, a bistro, and a corporate chain restaurant that shall remain unnamed.  She credits her mother, Cathy,  with igniting her passion for adventuring with her food.  Her all time favorite meal is her Mom's lumpia.  One of her first forays into experimental cuisine came at the expense of her parents' stomachs.  She reasoned that if orange and chocolate taste wonderful together- which they do!- that it would be a gourmet snack for her parents if she served them Cocoa Krispies in Orange Juice.  Thankfully, her skills have since improved.
In her spare time, she enjoys ignoring piles of laundry, perusing direct mail pieces for the express purpose of finding typos and feeling superior, reading through massive stacks of books, playing slightly-less-than-competent piano and watching or talking about hockey, baseball, and tennis.
In addition to her monthly Record-Eagle column, you may have seen Rebecca featured on The Pioneer Woman's Tasty Kitchen (where she is also a regular contributor), teaching mozzarella making at The Pioneer Woman's ranch, at Tipnut.com (here, here or here), on Tastespotting, Foodgawker, and in the Better Homes and Gardens 2013 special Canning edition.
Rebecca has worked with Dreamworks Animation, Land O'Lakes (hosting a Twitter party that trended globally), Kraft Foods, Homemadesimple.com,  Captain Morgan Rum, and other brands.
Rebecca is available for recipe development projects, private and group cooking classes in the Southern Tier of New York.  Her classes include home cheesemaking, bread baking, meal planning, food preservation, decadent desserts and fast family meals, among others.  For class inquiries, you can contact her at:
rebecca [at] foodiewithfamily [dot] com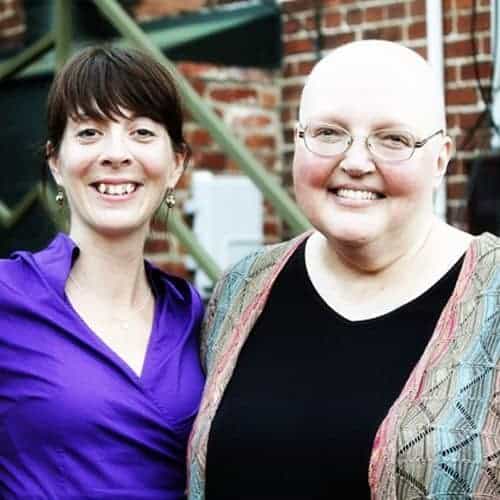 Rebecca was sometimes joined by her beloved and fabulous culinary genius of a stepmother, Valerie.  Together they were a step-daughter/step-mother team with a shared obsession for all things food-related.   One was born a New York State Resident and lived in the glorious U.P. and the other was born a Yooper and living in the lovely Southern Tier of New York.
This bio was written by Valerie before her passing and Rebecca leaves it here out of love and in memoriam:
Valerie has been a 'foodie' since well before they were given that label! There were two strong connections—one through the family, where her mother and grandmother, outstanding cooks and bakers, both—gave her a great foundation in basic American country home cooking, and the second, through her reading—food seemed to be a great way to explore connections with all these countries and cultures she would read about. First attempt at "blanc mange" came after reading Little Women—successful in the taste department, but unfortunately it was also her "joy of food coloring" stage, so it was presented in a lovely shade of turquoise. Follow-up attempts included Mexican, Jewish, French and Italian foods, inspired by some neighbors, and in later years all varieties of Chinese, Southeast Asian and Indian foods. Health concerns came later, leading to a segue into vegetarian, vegan and raw food areas. She loves them all! Fortunately, so does her husband, Jim, who remains with her in an otherwise empty nest and supports all her forays into whatever culinary direction presents itself.
Cooks with a passion  are her gurus. Julia Child is a definite hero—for her passion, her generosity, her overall love of life! And cooks who make cooking fun and approachable—Nigella is current top of the heap there!