I was proud to partner with Cabot Creamery Cooperative for this one day dairy farm tour of Dellavale Farm. All photos, opinions, and cheese obsession are -as always- my own.
During the most lovely time of the year, on a completely stunning October day, I was invited to visit Dellavale Farm for a one day dairy farm tour. Dellavale Farm is situated in the Mohawk Valley region of New York State and is run by the dairy farm hostess with the most-est, Terri Phillips and her husband, Tom Nelson.
Dellavale Farm is a proud part of the Agrimark/Cabot Creamery Cooperative and will be officially recognized as a Century Farm in March of 2019. What that means is that starting with Terri's great-grandfather, Bog, the Phillips family has been keeping people in cheese for over 100 years. Terri's sisters and their families, including their children, are all involved in the farm's day to day operations.
I don't know about you, but people who give me cheese are my favourite. Blessed are the cheesemakers, friends.
I have long told anyone who would listen how much I love Cabot's Seriously Sharp Cheddar Cheese. It's the stuff of after school snacks and a crucial component to many family favourite meals. And not that it changes the taste, but I've always loved the plaid wrapper that Seriously Sharp Cheddar has.
That I got to meet one of the farmers responsible for that glorious cheese that my kids believe is their birthright? That was pretty neat.
We were there not just to meet the folks behind my best-loved food, however, but to see the gorgeous new barn art adorning one of their barns that is clearly visible while driving on the New York State Thruway between exits 26 and 27.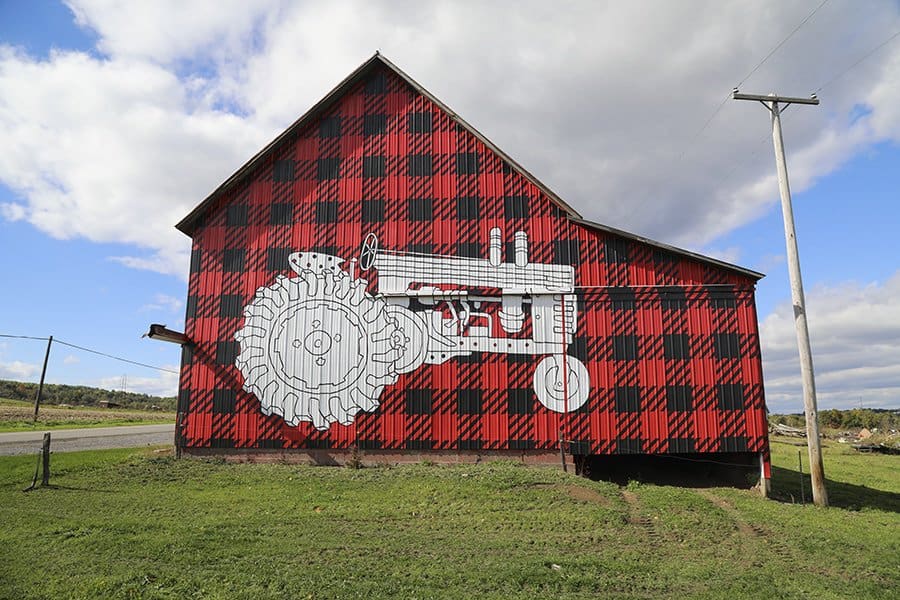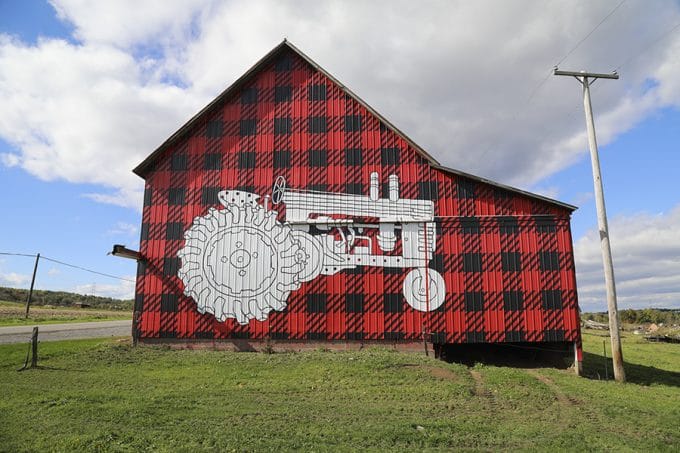 Oh that barn. Guys. The barn is painted plaid like the Seriously Sharp wrapper. I need a plaid barn in my life. If I hadn't been banned-for-life from any house painting, I would be out there painting my barn plaid right now.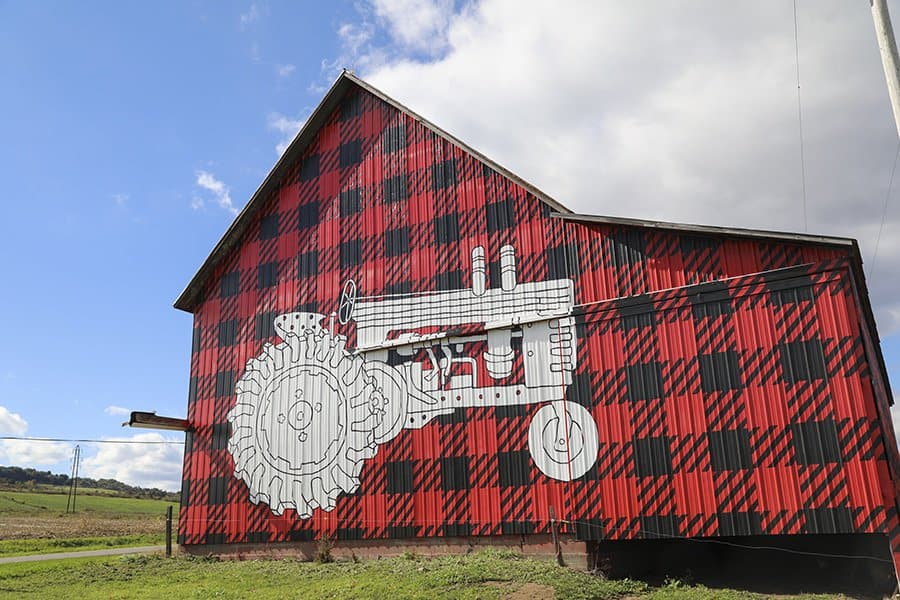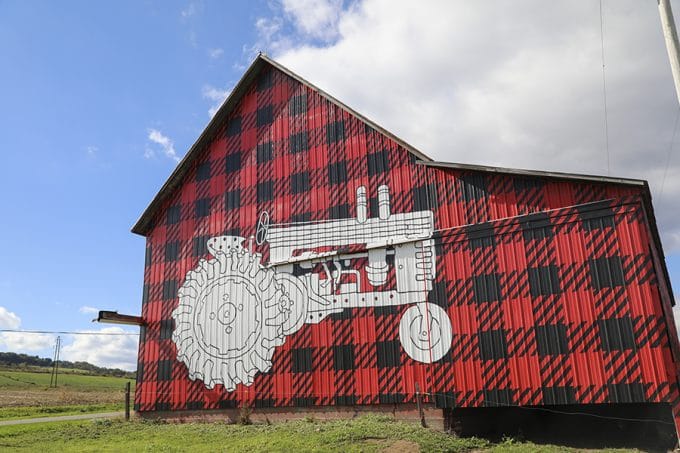 I guess I'll just have to stick with admiring Terri's barn.
It couldn't have been a more idyllic New York State fall morning if we had been able to order one a la carte. The autumn leaves were in full glory, we were on a beautiful hillside surrounded by barns and dairy cows, and being escorted around this picturesque experience by a fourth generation dairy farmer with an incredible sense of humour and and community.
Obviously I've used a lot of Cabot products in recipes here on the blog over the years. I happily developed the recipes for Instant Pot Garlic Beef Stroganoff and Spicy Bacon Cheddar Pasta Salad for Cabot, but you can pretty much count on any recipe I've ever made with Cheddar in it being Cabot Seriously Sharp Cheddar.
But the charming Terri, and her gorgeous barn, and her cheese heritage aren't the only reasons we enjoyed ourselves so thoroughly…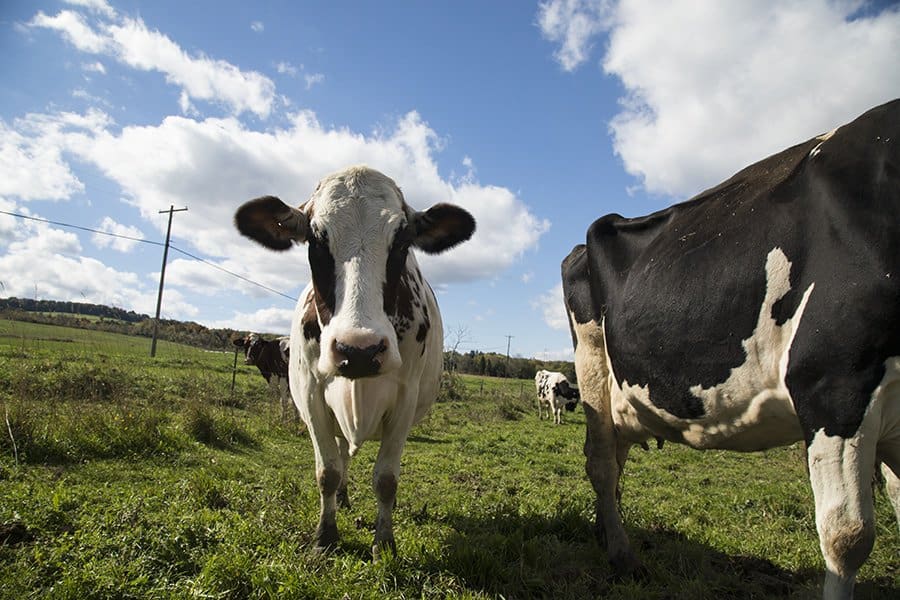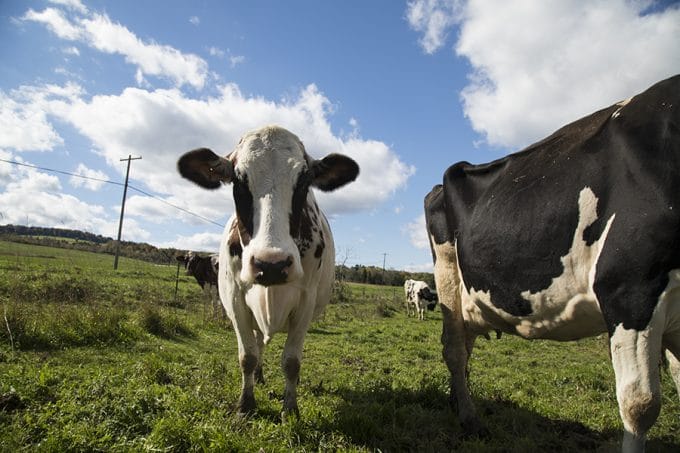 Terri and her niece, Erika, asked, "Would you like to go see some of the cows in the pasture?" and my friend and colleague Brandy, of the blog Nutmeg Nanny, immediately began doing a happy dance. These cows were beautiful!
Please allow me to introduce you to the Dellavale Supermodels! These bovine beauties grace the hillside and pastures of Dellavale Farms and stole our hearts.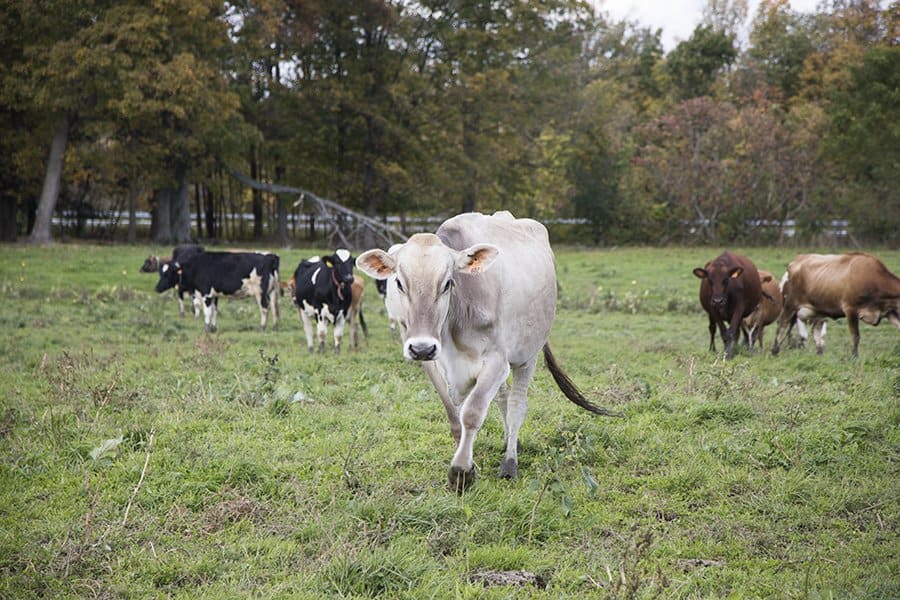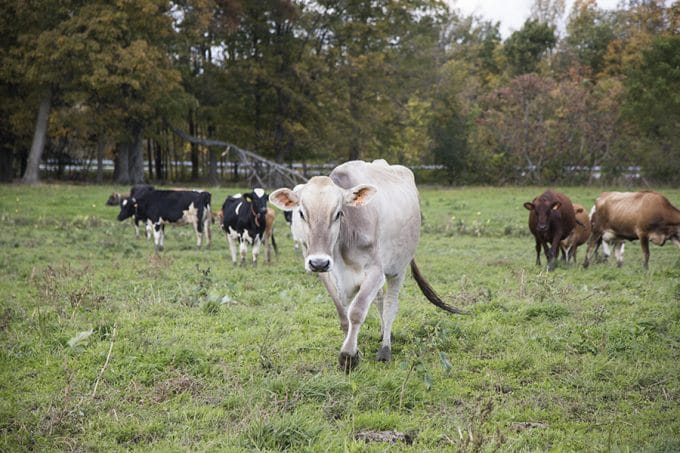 This gal was a total attention hog. Attention cow? We need a new phrase here. From the second we stepped into the pasture, she was on. She was the first of the ladies to trot over, and as such, decided that she was going to get the most love.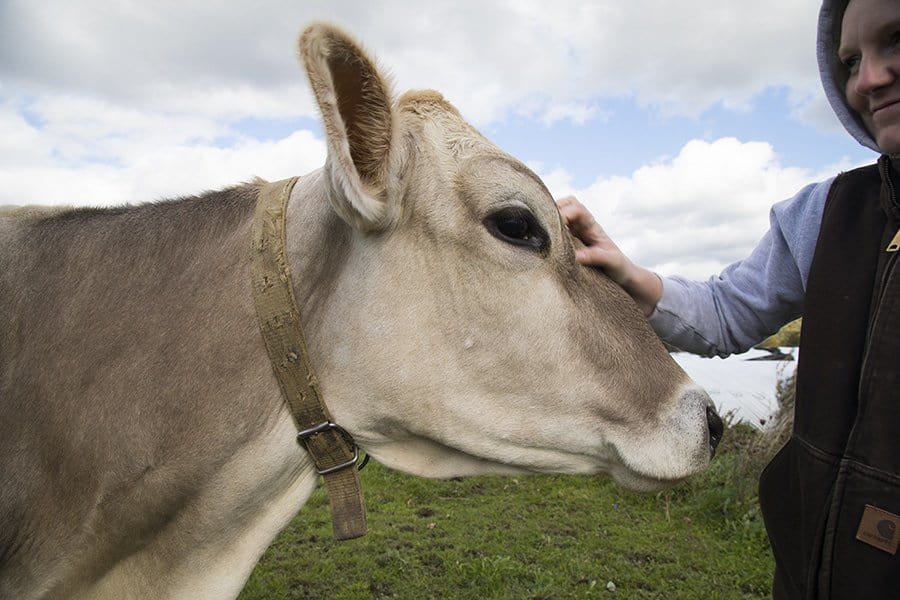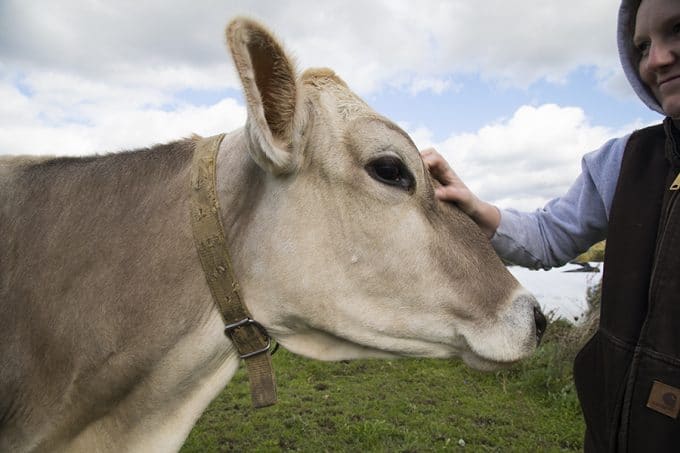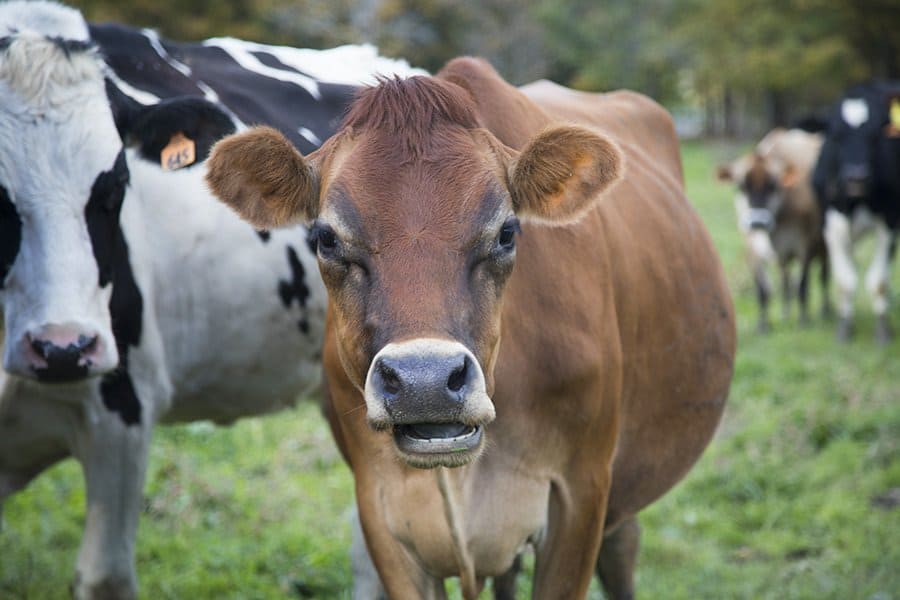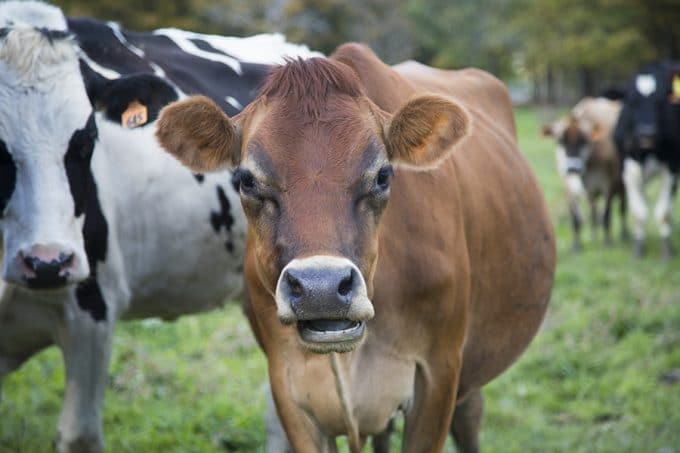 It's like she was saying, "Hey! Step back, there's plenty of camera for all of us, honey!"
"Be sure to get my good side." Bovine Blue Steel.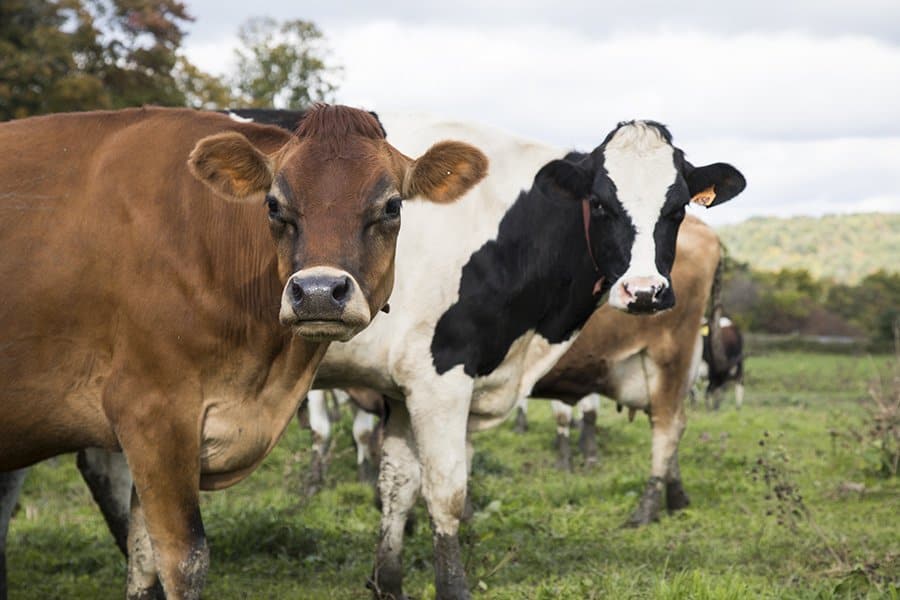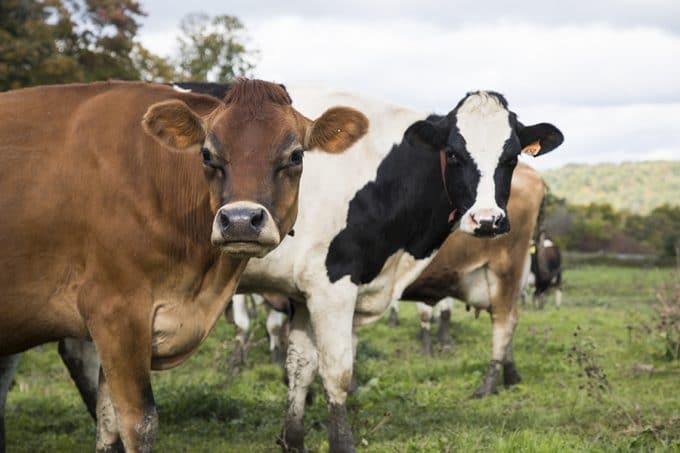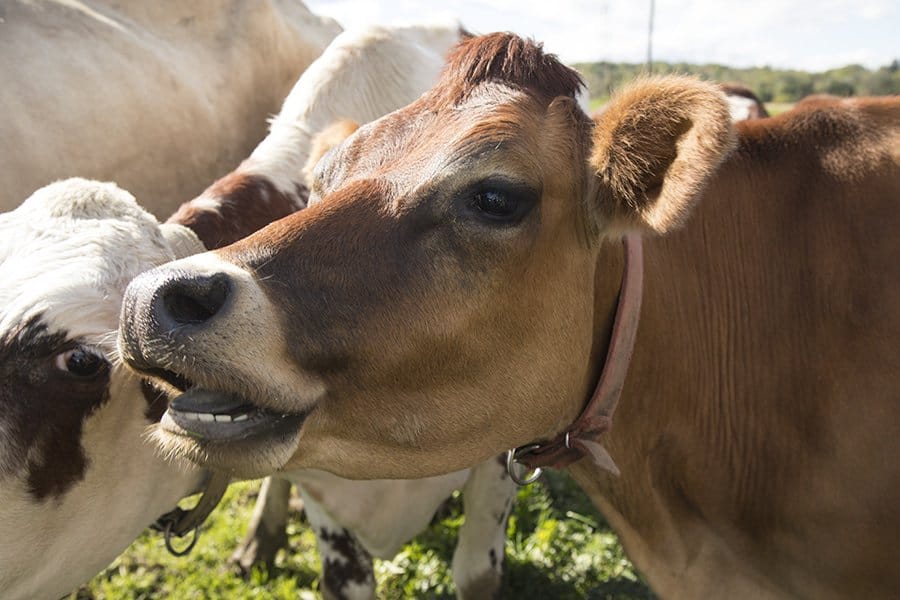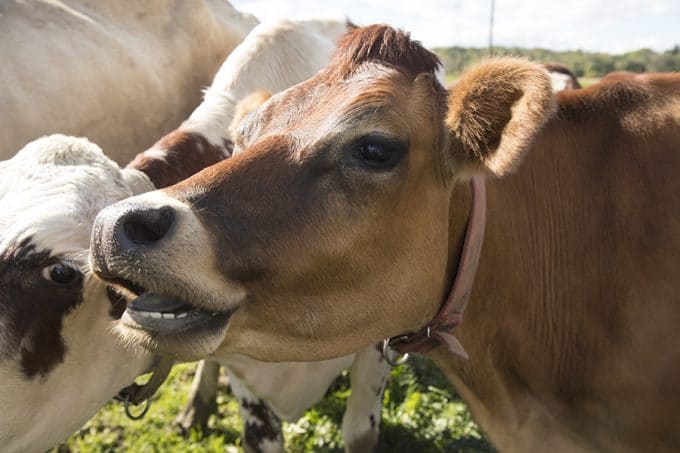 The dairy cow equivalent of a toothy grin.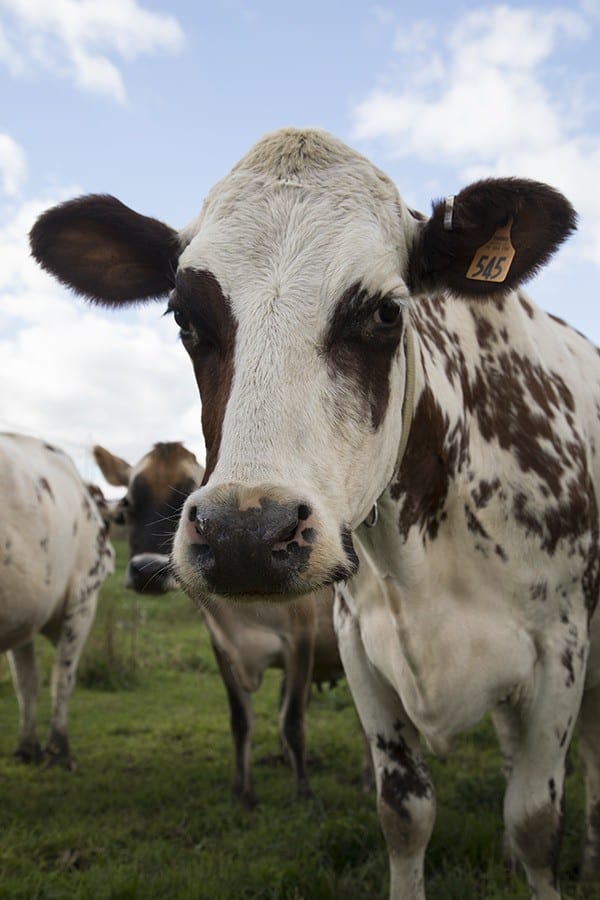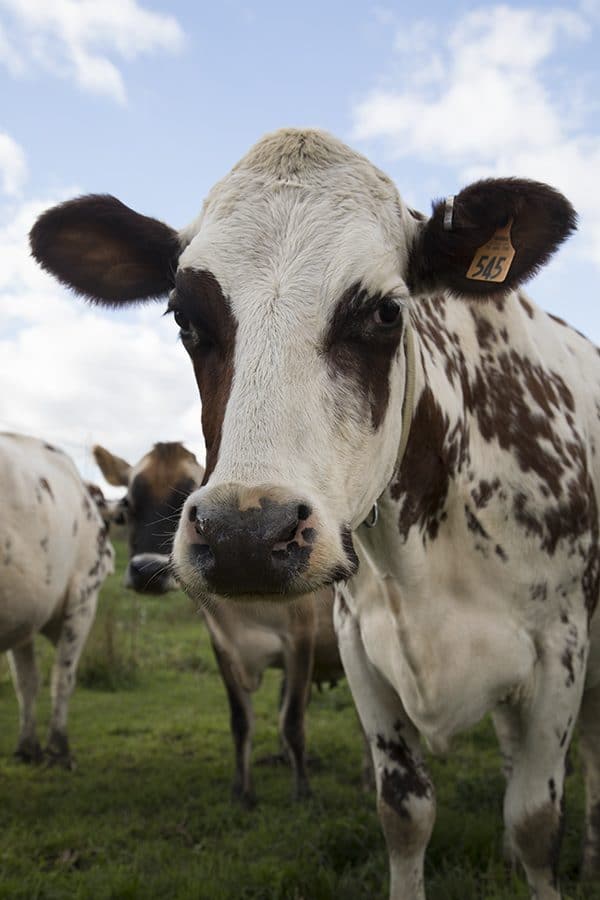 The Moo-na Lisa.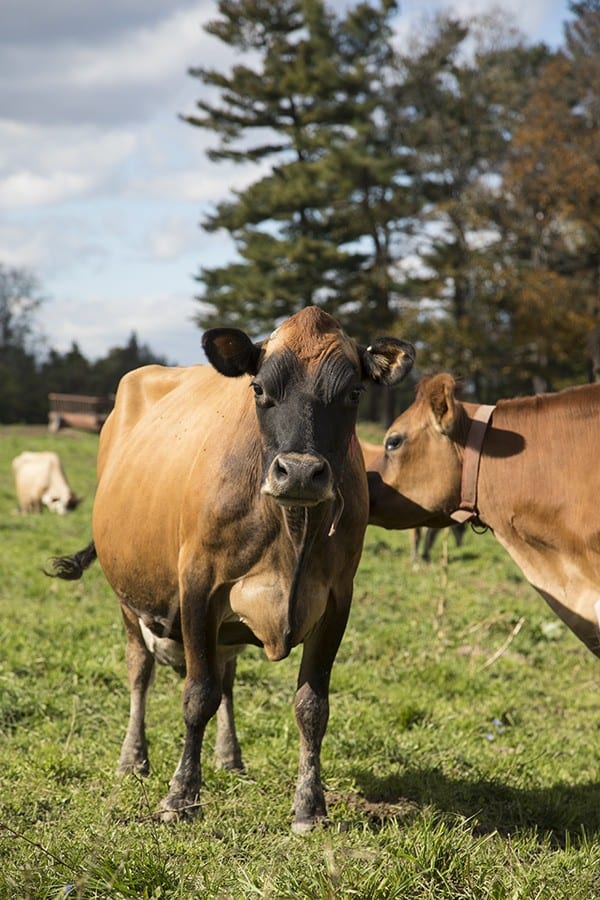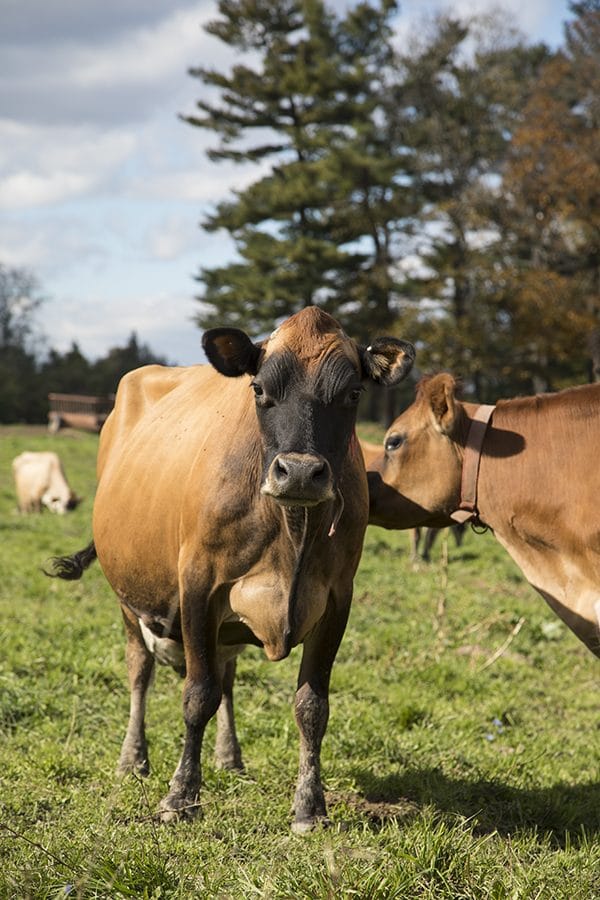 Just a pretty cow, hanging in a beautiful field, on a lovely day. In short, heaven.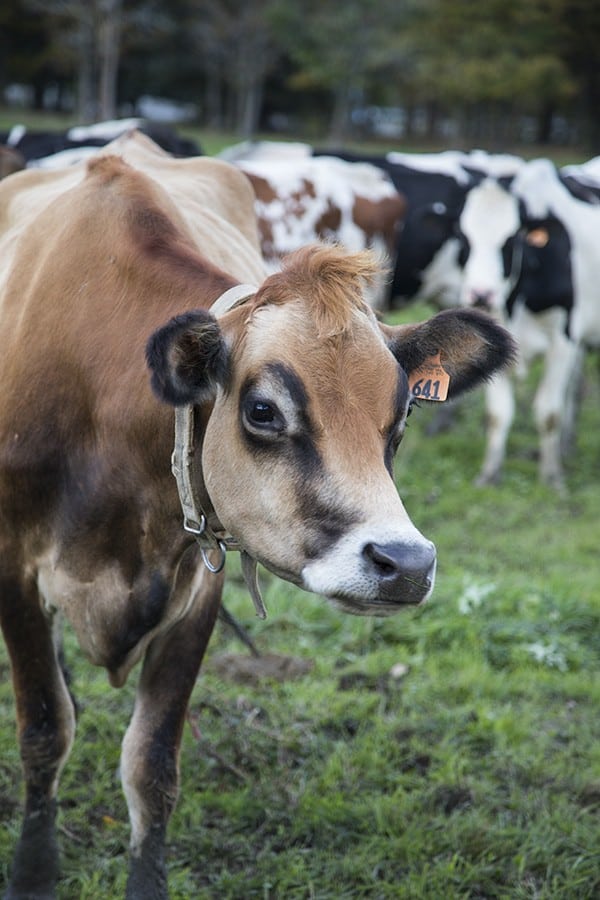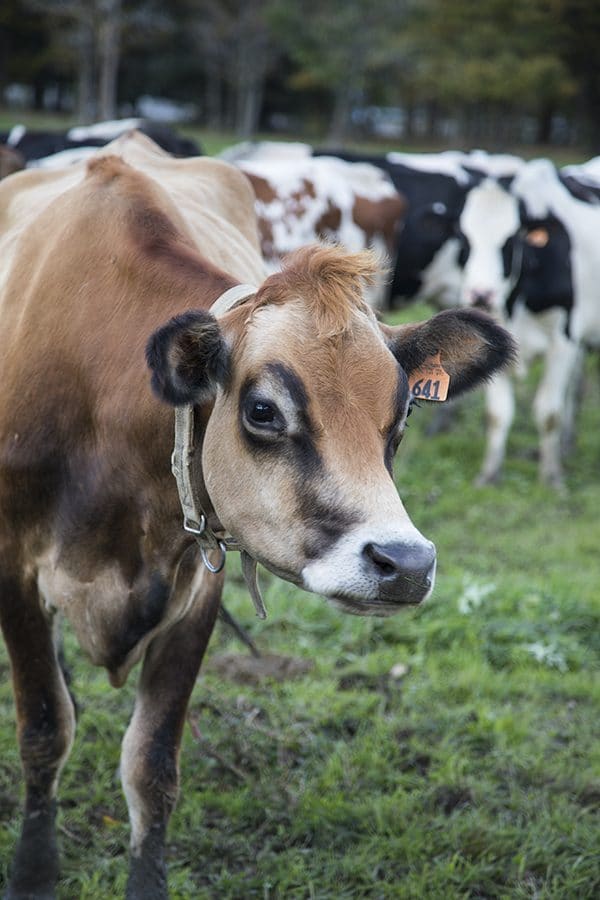 "Oh, you mean me?" This girl looked like she put on a smoky eye for our visit.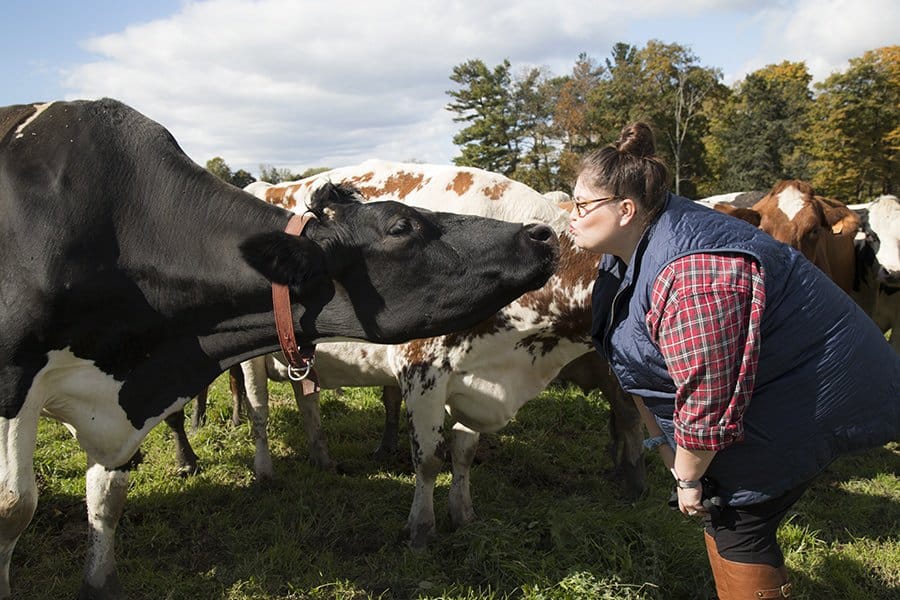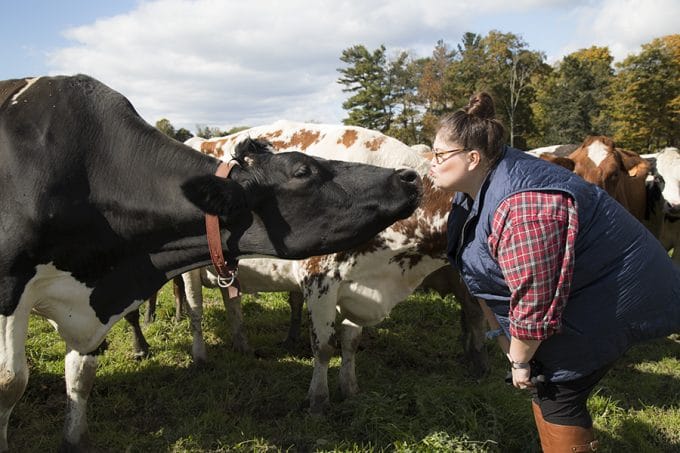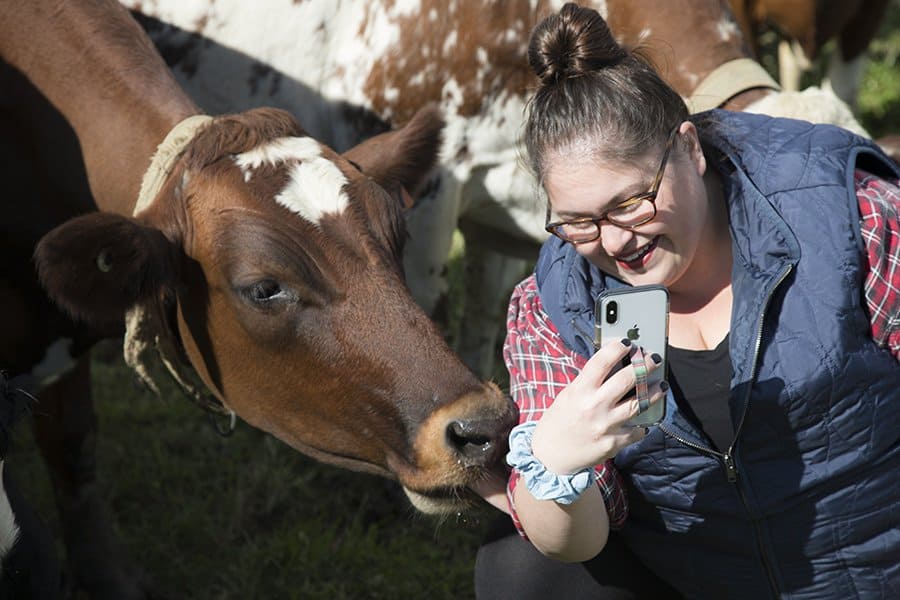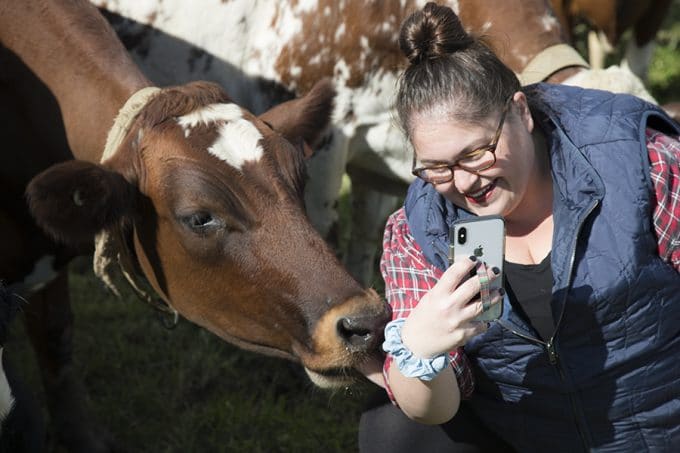 And Brandy? She was in love.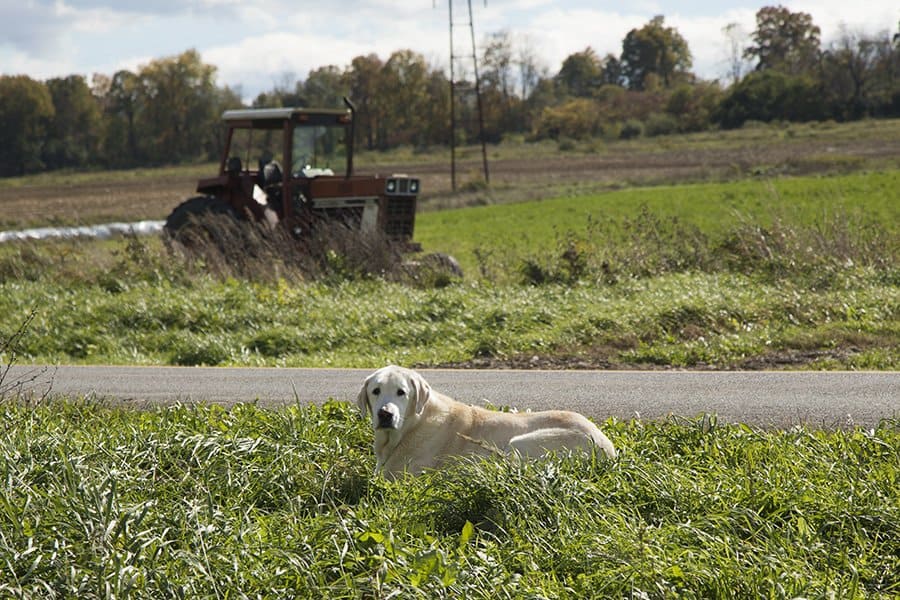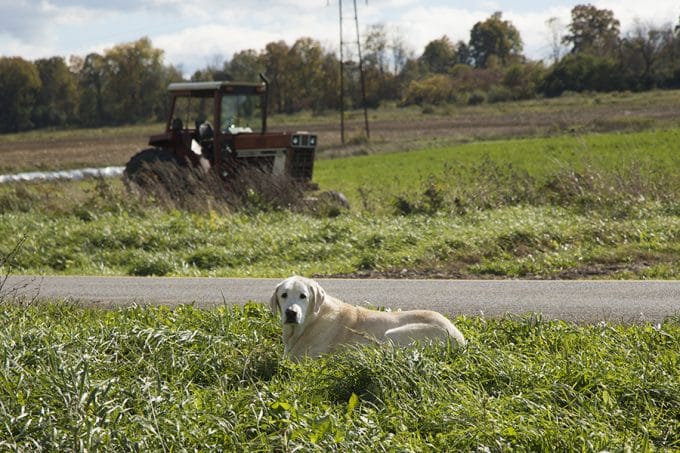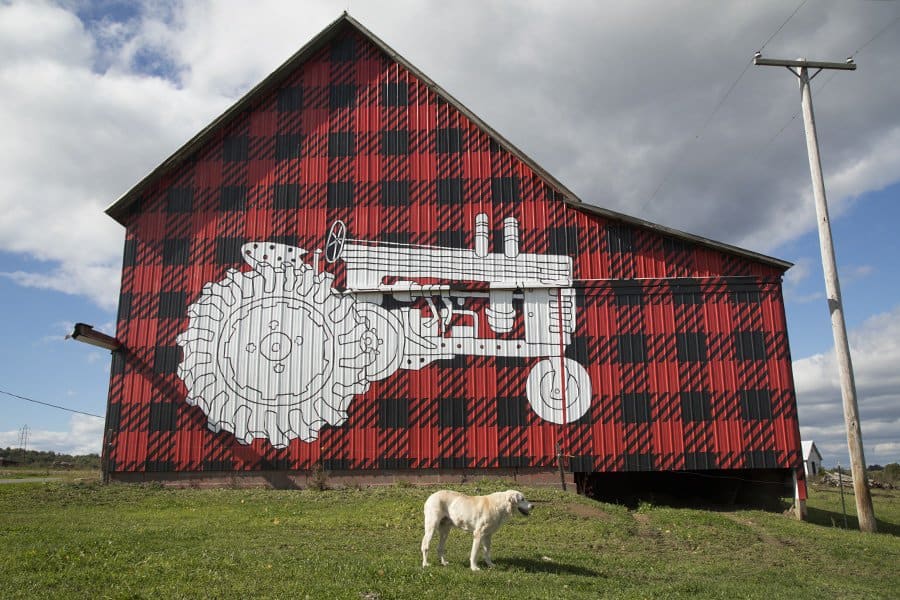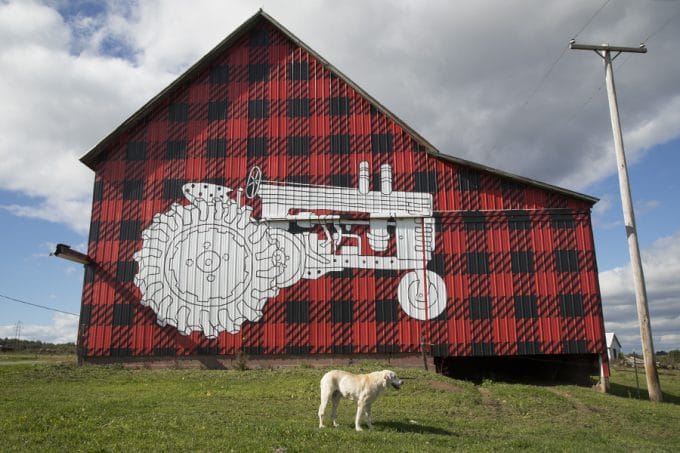 To really drive home the perfection of the day, we had a doggy escort on our tour. Terri's sister's 13 year old dog, Cooter, adopted the farm years ago and decided he was going to be a farm dog. This sweet old boy ambled along beside us from our first steps onto the farm until we climbed into our cars to drive away.
Terri sent each of us with a brick of Cabot cheese, some beef from her farm, and the warm, happy knowledge that Cabot has great people creating their excellent cheese.
Check out this store locator to help find Cabot products near you. And for great recipes using cheese, other dairy products, and eggs, check our The Eggs Files recipe index!
Looking for more of Foodie with Family on the farm? Check out my trip to Sioux Falls, Stokoe Farms Tour, The Many Uses of Corn.
Vacation, Ocean Medallion, Peposo Traditional Tuscan Pepper Beef Stew, Ribollita; Tuscan Vegetable Bean Soup, and World Vision is Changing How Sponsorship is Done trip to Ecuador.