Thank you, Princess Cruises, for providing me with the Caribbean Cruise on the Caribbean Princess. All photos and opinions remain -as always- my own.
I'm a very happy woman when I'm traveling and cruising is one of my favourite ways to see the world. Starting with my honeymoon more than twenty years ago through my latest cruise in April of last year, I've had the distinct pleasure of traveling on 5 different cruise ships.
And while I love cruising, I have to admit that I haven't observed many huge changes in the process of cruising in those twenty something years. At least until now with Princess Cruises .
Let me backtrack a little for the benefit of those who have not yet cruised. From the first cruise I went on in the mid nineties, key cards (like the ones you use in hotels) were used for entry to your stateroom, to identify you exiting and entering the ship at port, and for on-board purchases.
Back on our first cruise, a photo of the card holder was printed directly on the card. More recently, photos were added to the file and popped up whenever the card was scanned.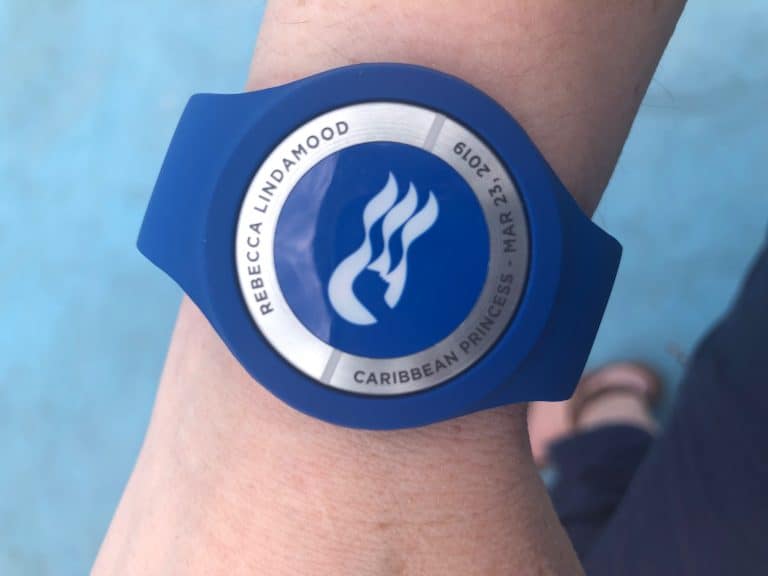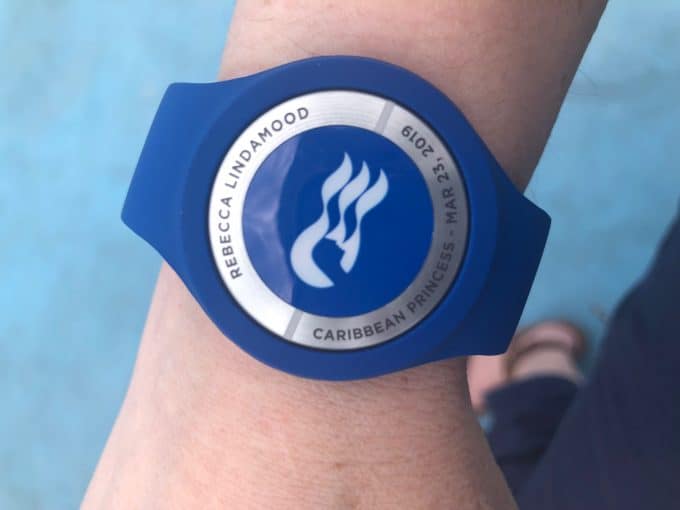 What is the Ocean Medallion?
Enter Ocean Medallion, stage right. The Ocean Medallion is switching everything up.
This quarter sized medallion is worn in a variety of ways -in the complimentary lanyard included when it's shipped to you, as a pendant on a necklace, in a sports band, or bracelet- and it does all the things the cruise card used to do and more in far greater style.
MedallionNet™
With the Ocean Medallion comes MedallionNet; the fastest wi-fi at sea. MedallionNet is currently available on Caribbean Princess®, Regal Princess®, Ruby Princess® and Royal Princess® ships but Princess Cruises is expanding this to other ships as the year progresses.
If you've ever used wi-fi at sea, you know that it used to be a pretty slow connection that was subject to weather and distance from shore. No more!
MedallionNet™ is fast enough to stream videos and video chat. You might remember that I talked about how I was able to video chat with my son from the ship while he was in a hospital overseas.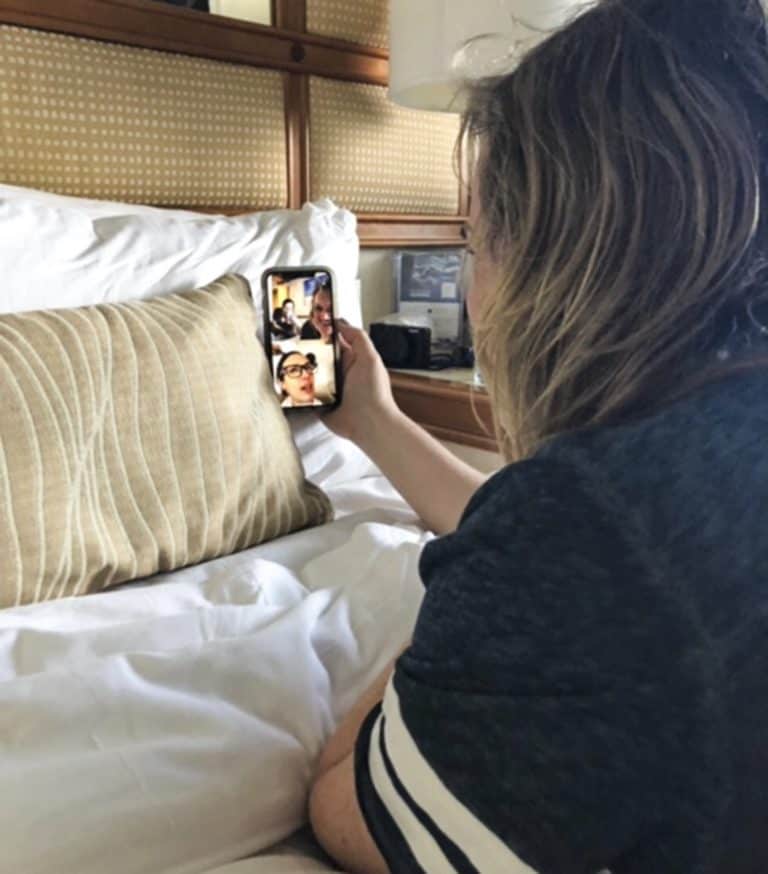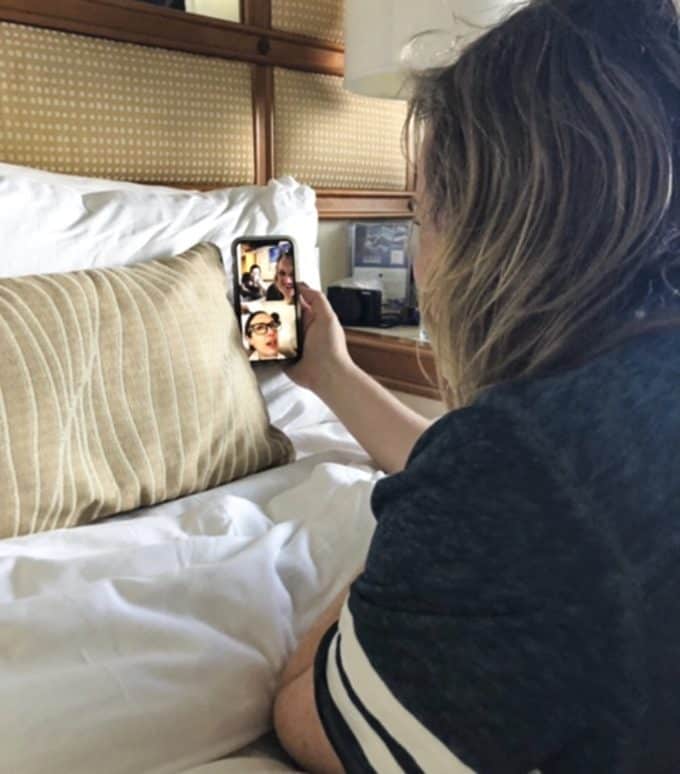 My girlfriends and I were also able to video chat with a friend of ours who wasn't able to make it on the trip. It was so nice to have her "join us" even if just virtually!
That's a game changer, folks. And it's a welcome game changer at that.
But there's more to it than fast wi-fi and more stylish access to your cabin.The Ocean Medallion can be shipped to you prior to your cruise date and makes embarkation far simpler and faster when used in combination with the new app OceanReady®.
You can find more on OceanReady below. Wait until you see how things have changed!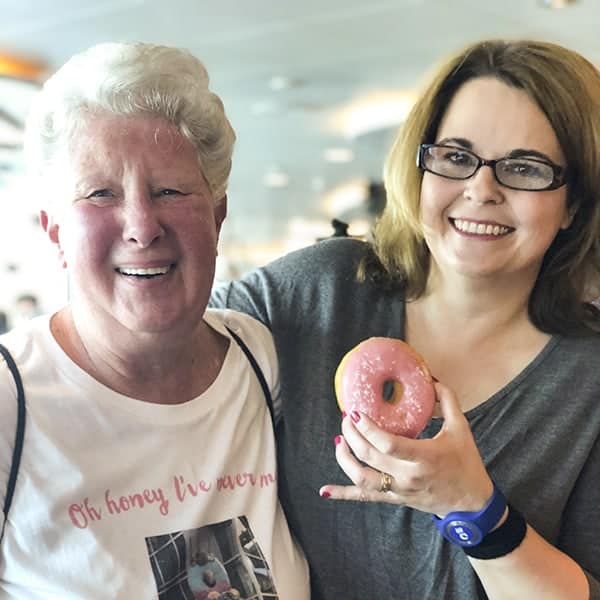 What apps work with the Ocean Medallion?
There is a whole suite of complimentary apps available for your Apple or Android devices that make ship life easier. From pre-boarding to ordering drinks and finding Shipmates™, everything is covered. Here are my four favourite Ocean Apps from Princess Cruises.
-OceanReady makes embarkation a breeze. It allows you to upload a scan of your passport at home so it can be checked and recorded before you ever put one toe in port. You still need to take your passport, of course, but it makes it far faster to check in when you arrive.
You also upload a passport style photo of yourself from your phone to be used by security and identification on the ship. Since the Ocean Medallion acts as your key card, you don't need to wait to have one generated.
Download via iTunes Store or Google Play
-OceanCompass™ not only gives you an interactive map of the ship to show you where you are compared to where you want to go,it also allows you to register Shipmates who you're sailing with on each voyage. If you're having trouble finding your friend or spouse on the ship, you can use the "find shipmates" function to help guide you to their location.
Download via iTunes Store or Google Play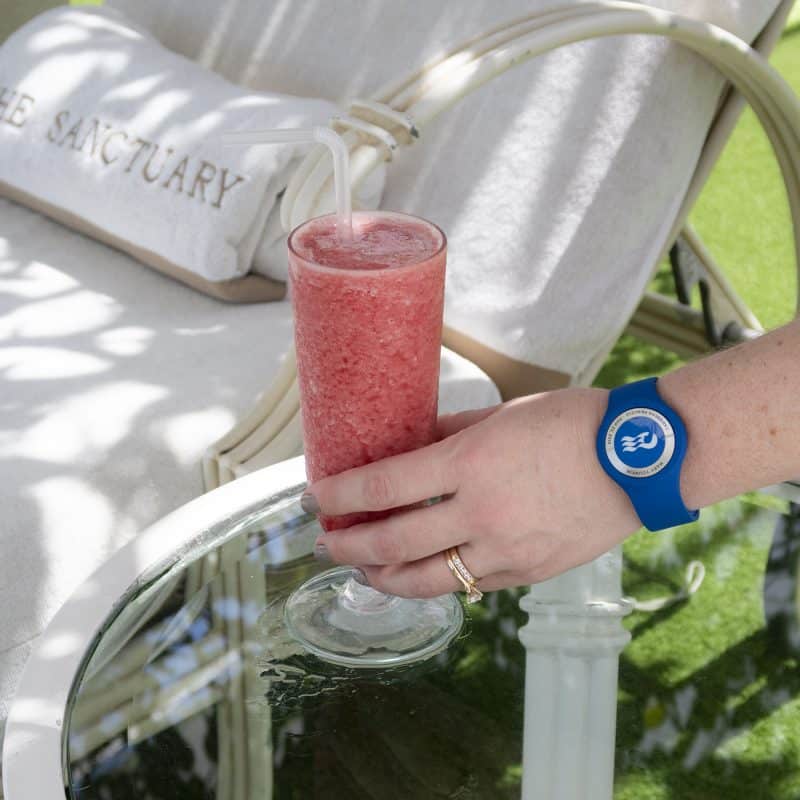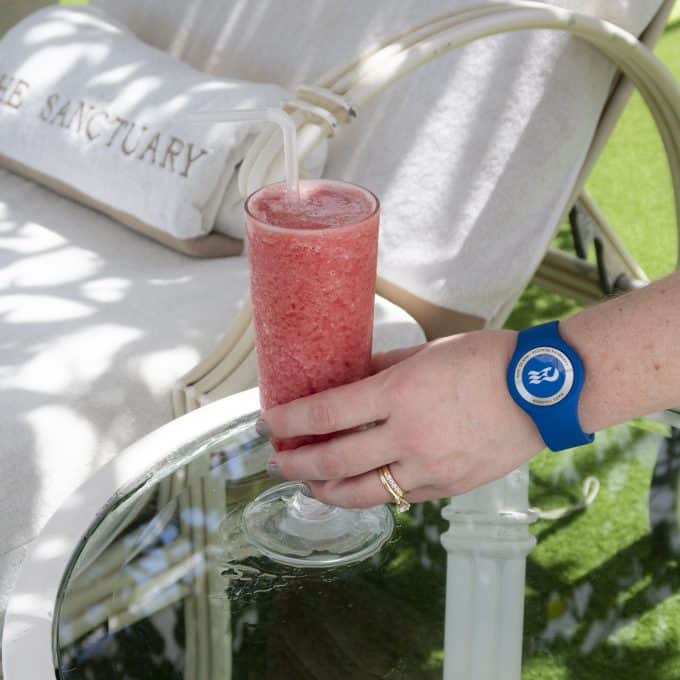 -OceanNow™ combined with your Ocean Medallion allows you to order drinks to your location wherever you are on the ship. The Ocean Medallion tells crew members where to find you when you order your drink, so you can optimize your relaxation. How's that for convenience?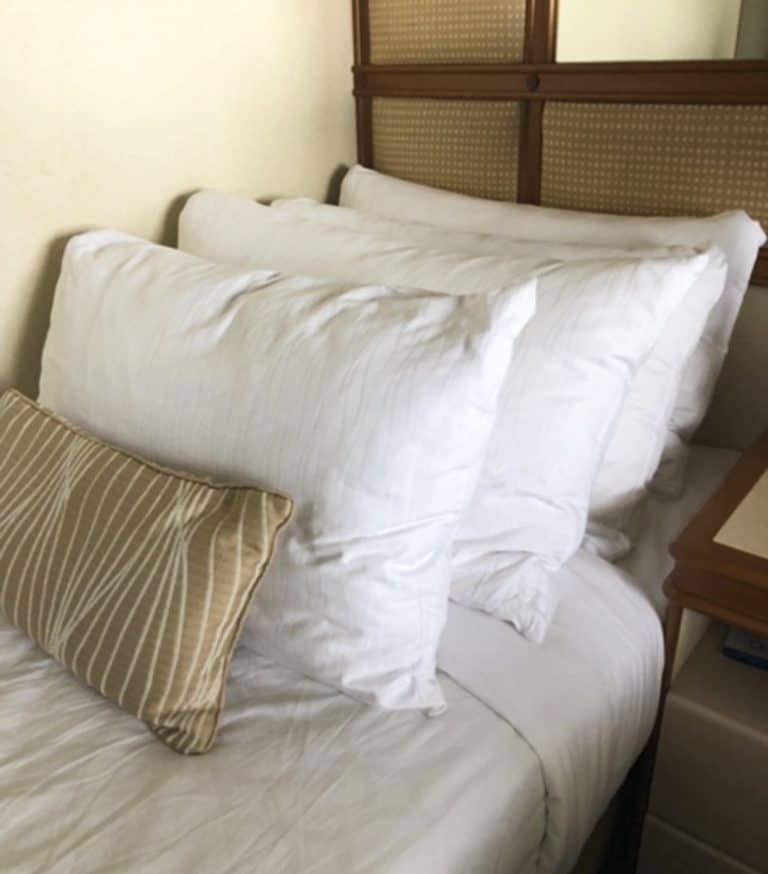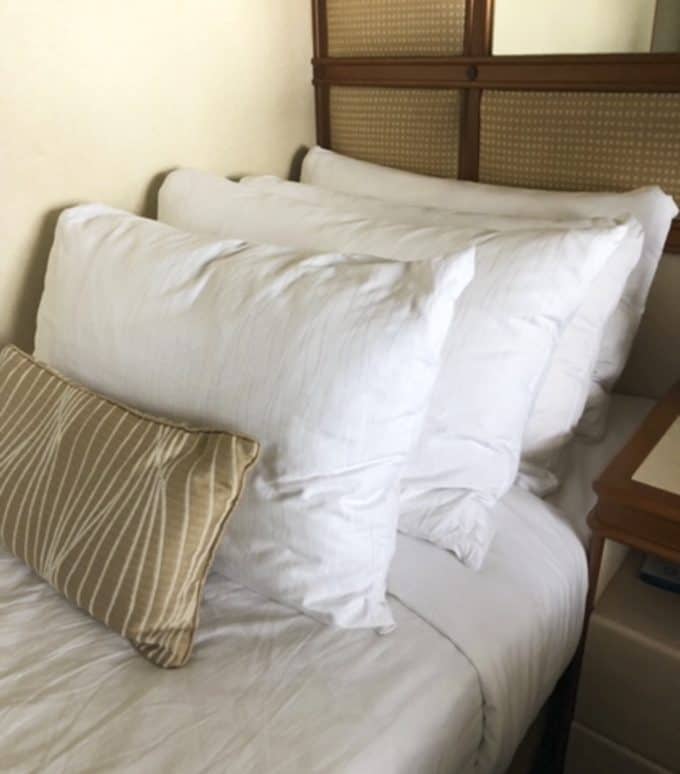 And I loved OceanNow. I ordered mineral water as I sat watching Movies Under the Stars, aloe for my friends who had sun burns, drinks to go with my burgers, and a ridiculous number of pillows because I love pillows.
Download via iTunes Store or Google Play
-OceanConcierge™ is my go-to source for planning my onboard entertainment. It's a one stop place to let me know what activities are available to me at which times, give me the chance to browse menus for the ship's restaurants, review the ship's itinerary, and keep tabs on my onboard account.
This is a great way check out the Chef's Table experience (and that grapefruit sorbet I loved!) or see where to get a Bacon Cheeseburger.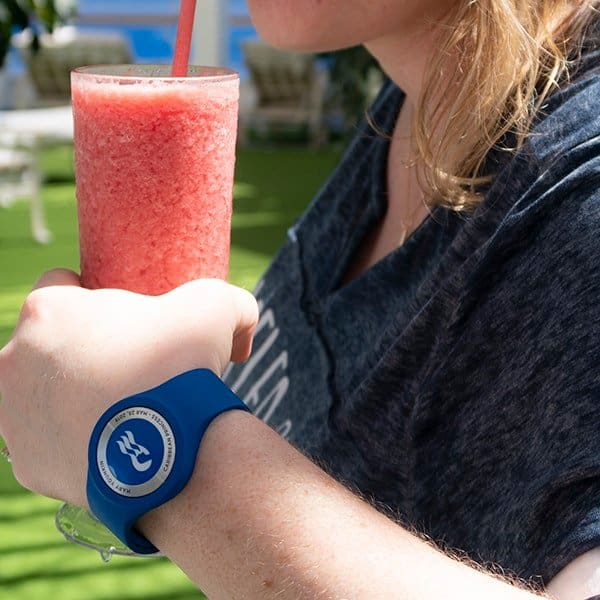 Download via iTunes Store or Google Play
-Also available in the suite of apps is PlayOcean™ for onboard scavenger hunts and games, OceanView™ for free original travel shows, and OceanCasino™ for gambling anywhere you are on the ship. My friends and I took on the PlayOcean Scavenger hunt and had a great time in the process.
We completed it in just over an hour with all of us working together to solve puzzles and explore the ship. Please try this scavenger hunt out! It will get you to check out places on the ship you might otherwise not see.
Download PlayOcean via iTunes Store or Google Play OceanView via iTunes Store or Google Play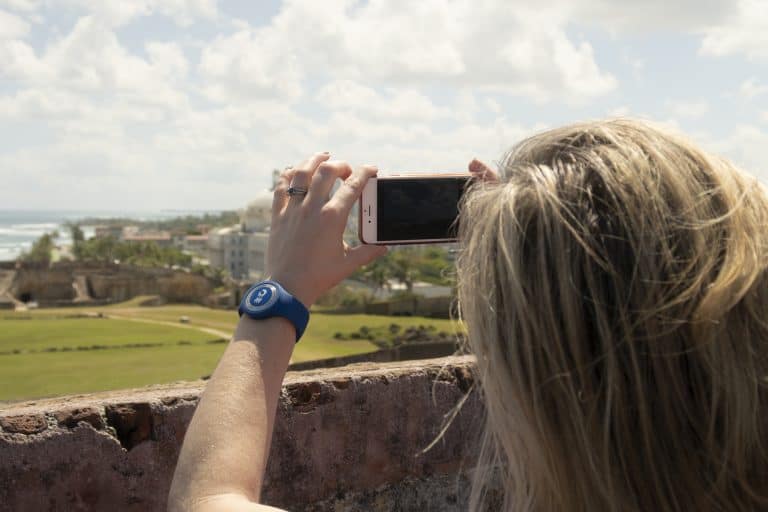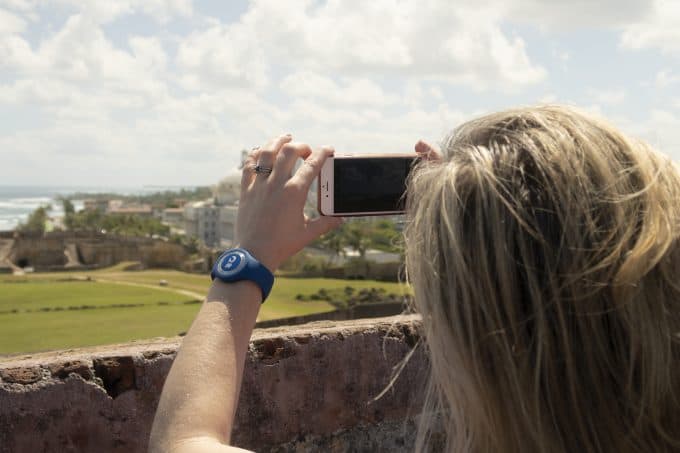 Ocean Medallion
For me, though, the very best part of all of this is that I can wear my Ocean Medallion on a clip that slides onto any hem or pocket or on a sport band accessory, just like my apple watch. This means I will not lose it while on the elliptical machine and it won't accidentally fall out of my pocket while I'm running up stairs or grabbing my phone absentmindedly.
If I had to count the number of times I had left my card behind in the gym on my previous cruises, I might be very embarrassed. This was enough reason to love the Medallion even without the other benefits.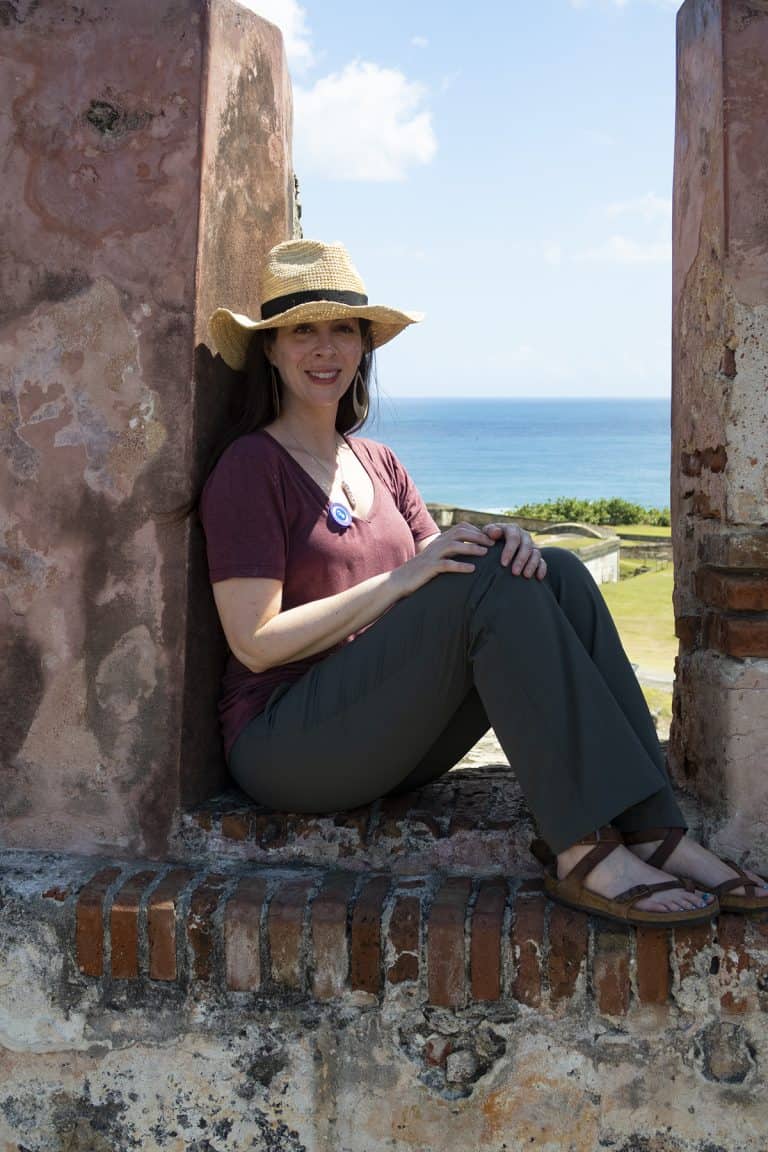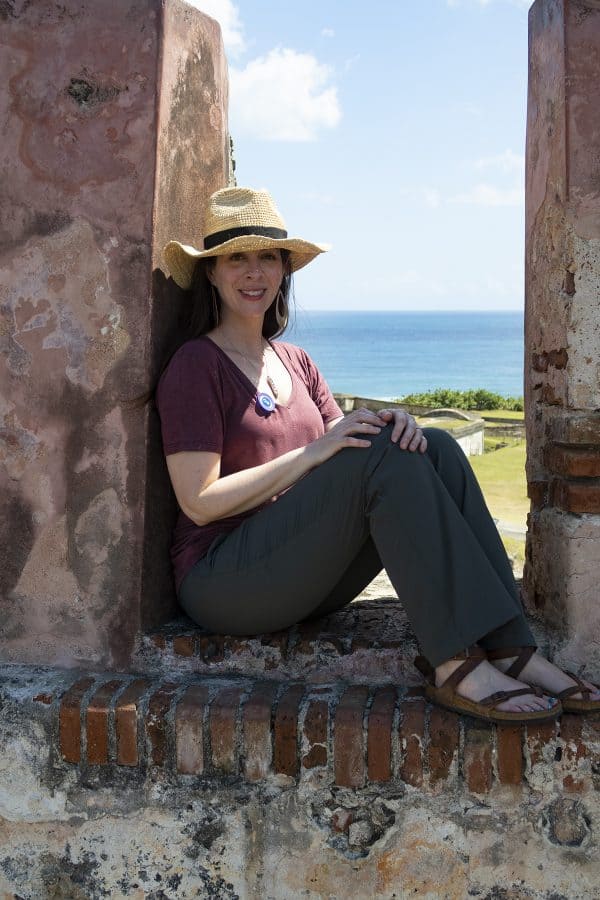 Besides that, I was able to keep my Medallion clipped to my clothes while we wandered around in port in San Juan, Puerto Rico. I've always been afraid of losing my cruise card in port, but this kept it simple since it was attached!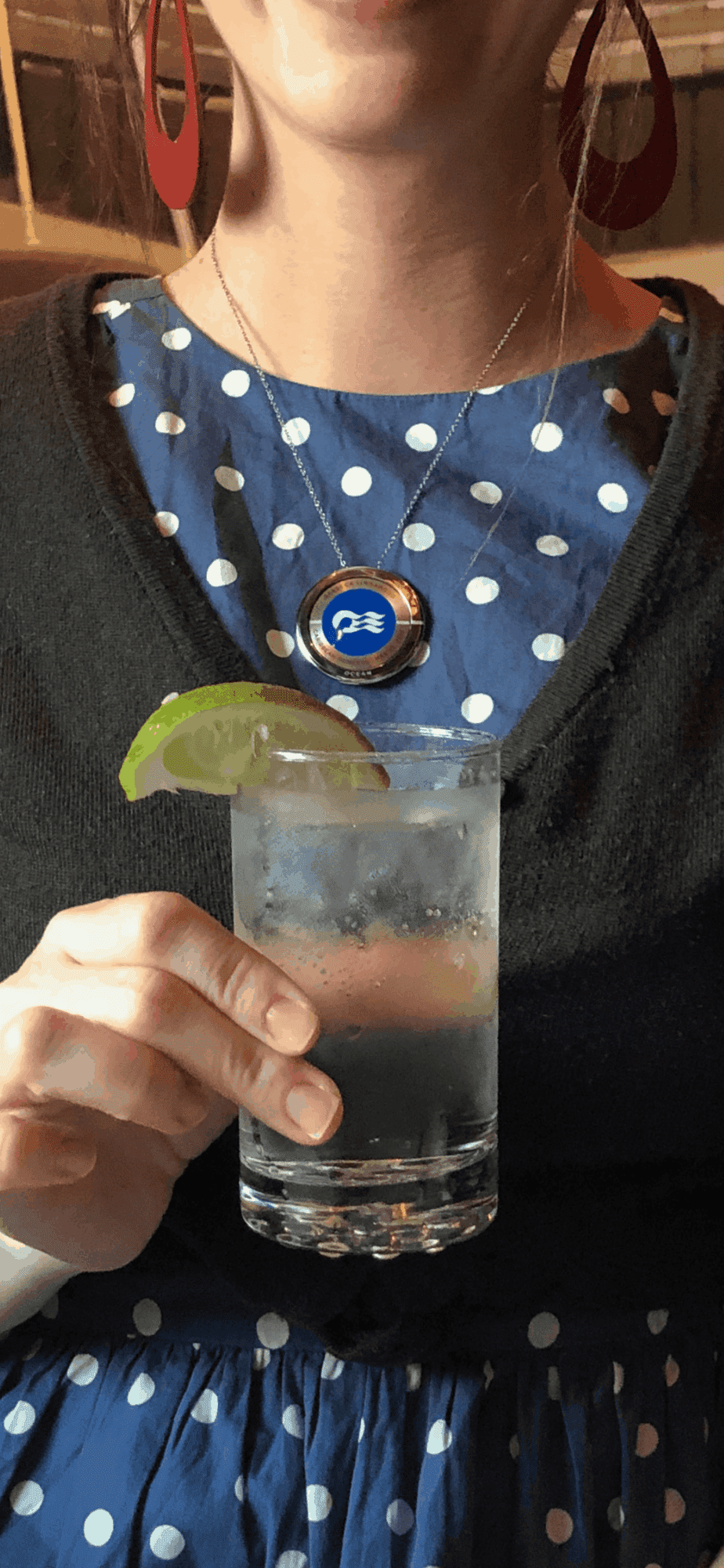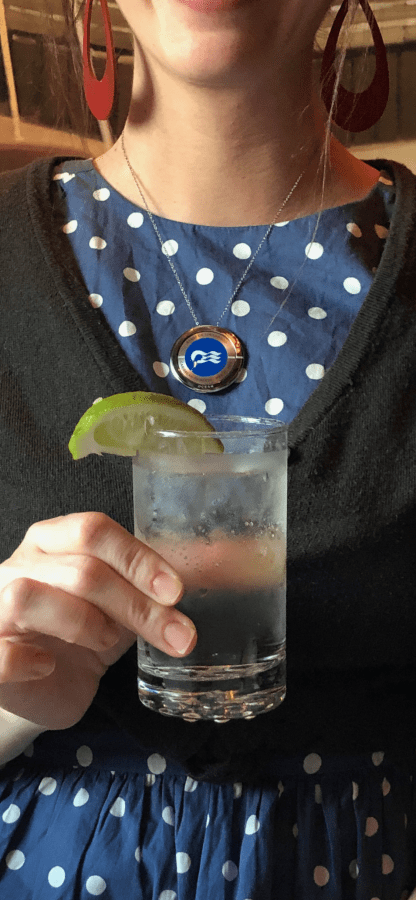 If I want a more refined look, I can switch the Ocean Medallion into a pendant on the necklace accessory or into a bracelet where it dangles on my wrist. Either of these options is a lovely jewelry look that is elegant.
Which ships have Ocean Medallion?
The current list of ships offering the MedallionClass™ is small but mighty: Caribbean Princess®, Regal Princess®, and Royal Princess®. Princess Cruises is rolling out the MedallionClass experience on many more of their ships in the next two years, though.
Check out this schedule:
Crown Princess® (7/24/19), Sky Princess® (10/12/19), Ruby Princess® (1/27/20), Grand Princess® (3/29/20), Enchanted Princess®(6/15/20), Emerald Princess® (8/16/20), Coral Princess® (10/16/20), and Island Princess® (12/20/20).
In summary, I cannot wait to cruise again using the OceanMedallion and so many options are on the way!
You can connect with Princess Cruises on facebook, Instagram, Pinterest, Youtube, and Twitter to learn more about their MedallionClass experiences, and all of of their cruises.
The only problem I have with Ocean Medallion and the suite of apps is that I can't use them to order a cocktail or pizza or burger from my couch. Sigh. I guess I'll just have to cruise again sooner than planned.