I am honoured to be partnering with World Vision for today's post. World Vision is bringing me to Ecuador to work with them on spreading the news about the #Chosen program, but I am not being compensated for this post. All opinions in this post are my own, but the photos here are provided by ©2019 World Vision. You can follow along on my trip day-by-day on instagram and facebook and I'll be back here to share more of my photos from the experience.
I've been looking forward to telling you guys some news. Next week, I get to travel to Ecuador with World Vision and take you with me virtually. How I get to take you with me is what I am so unbelievably excited about. (If you're too excited to read the whole thing, you can click this link to get a sneak peak, then come back here to get the full story!)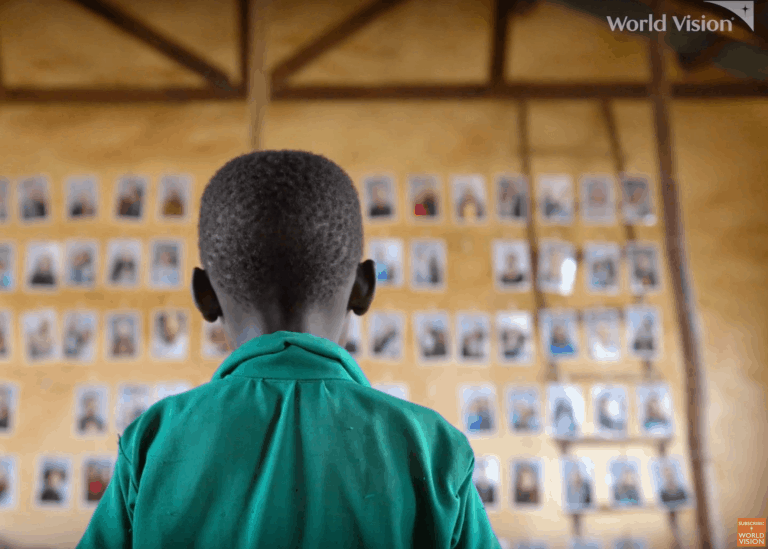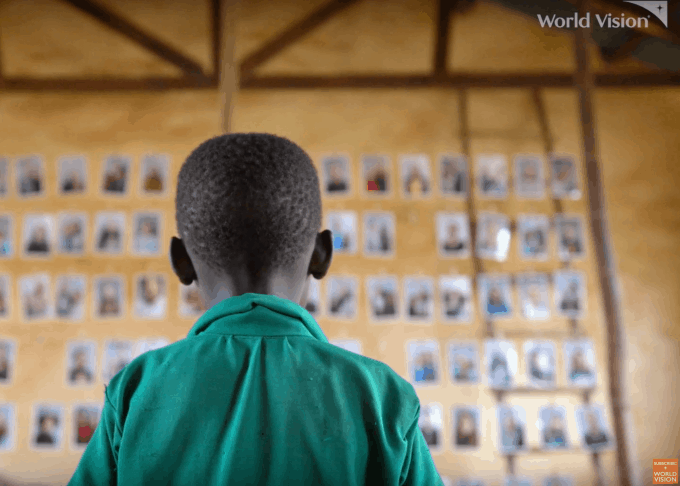 Are you familiar with World Vision? They are a global humanitarian organization who has specialized in helping children, families, and their communities by walking alongside them and helping them combat poverty and injustice for nearly 70 years. My kids participate in their annual "30 Hour Famine" where they fast for 30 hours, and do work to help our community and raise money to send to World Vision to help communities around the world.
And World Vision has -to my mind- always been associated with sponsoring children in developing areas of the world. I remember seeing commercials where they showed photos of children who were waiting for sponsors.
Hang on a second, though, and please bear with me, because I need to get personal for a minute. My parents worked for the church when I was growing up. My dad wasn't a pastor at a mega church and my mom wasn't the fancy preacher's wife. My parents poured their hearts, souls, and bodies into running a church run foster residential facility for kids in rural Kentucky. When I was a little older, they moved us back to Michigan where we lived on the property of a Christian retreat center and summer camp my dad managed.
I don't know if you know this, but this is not exactly a lucrative career.
And despite the fact that my parents made an income that placed us firmly below the poverty line, I never once went to bed hungry or felt deprived. Not once.
This is the privilege of having been born where I was, and I know that.
Why do I know this? Because there are so many children in developing areas of the world born to parents who love them every bit as much as my parents, and still go to bed hungry, or thirsty, or wondering if they'll be able to eat or drink the next day, or whether they can actually attend school.
How do Child Sponsorships Work?
The traditional model of a World Vision sponsorship is that they walk alongside a community in a developing area to identify children at risk. They seek sponsors to help commit to providing funds to establish or improve access to basic needs such as medical care, regular access to clean water, sustainable food sources, shelter, and more. The way sponsorship has worked up until now is that you go to their website and scroll through a list of children all over the globe who live in communities where World Vision is a partner. You choose a child based on what inspires you, and you sign up to sponsor them. This is a good thing.
Once children are registered for the program, help immediately comes to their community whether or not they are sponsored. So why is sponsorship important?
Because when you sponsor a child, you're able to correspond with them by mail or (where available) email, send small packages, pray for them, and make extra financial gifts through World Vision that contribute directly to that child's and family's specific needs. The beauty of this is that the children know that someone out there cares and thinks of them.
Knowing someone cares about you enough to help is an enormously powerful thing. Love is the final rule.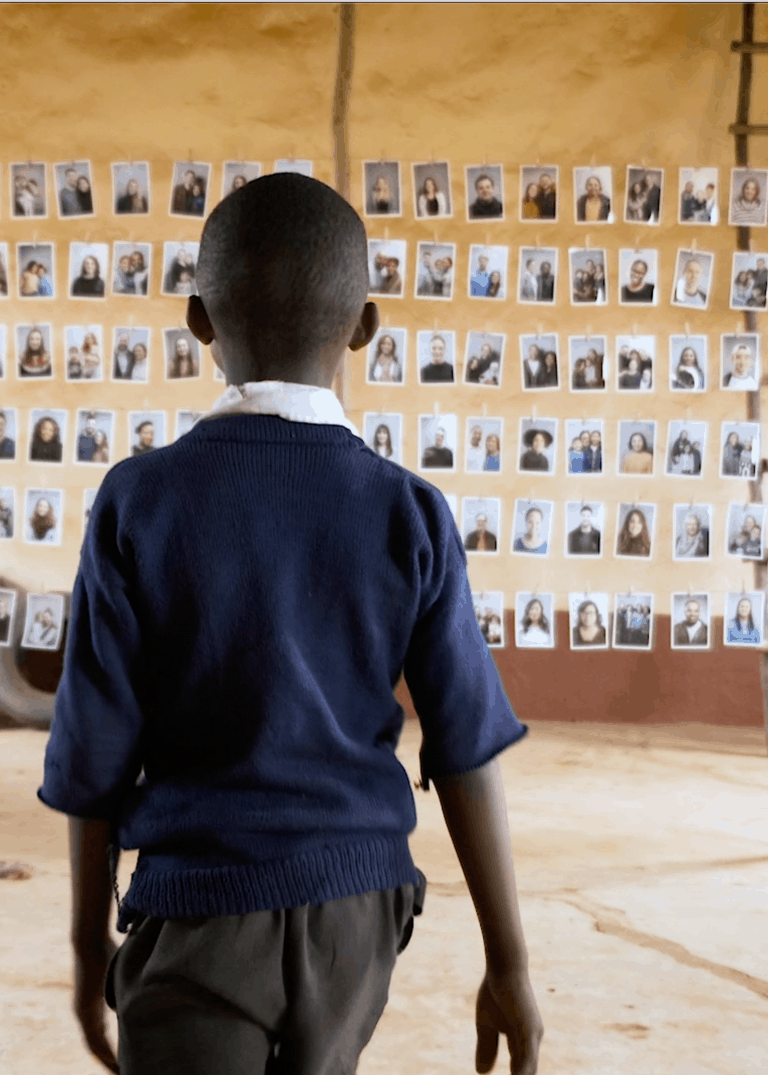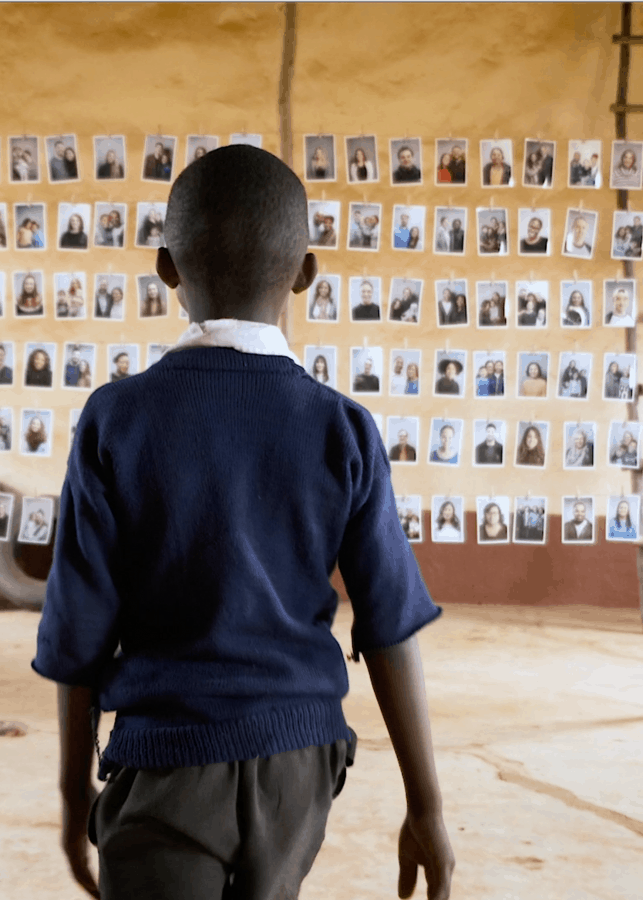 …But World Vision asked itself what might happen if they turned the model upside down. Poverty takes so many decisions away from children and parents. And some children, even when benefiting from the sponsorship program wait for years to be chosen by sponsors.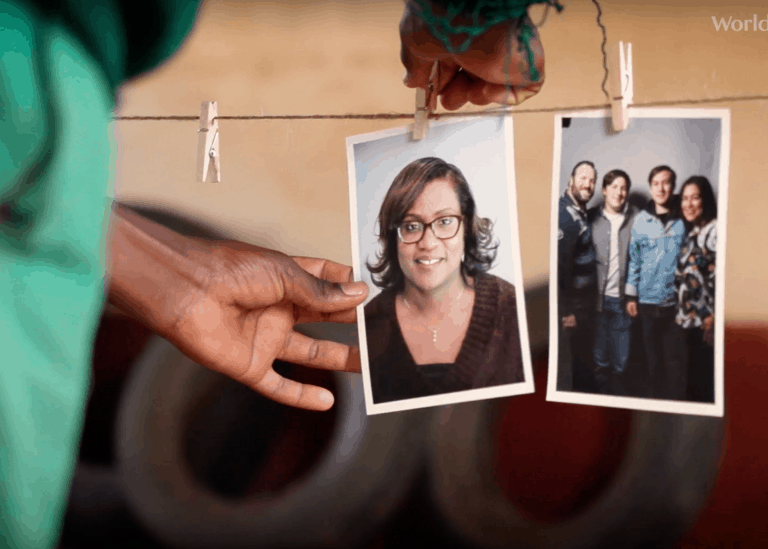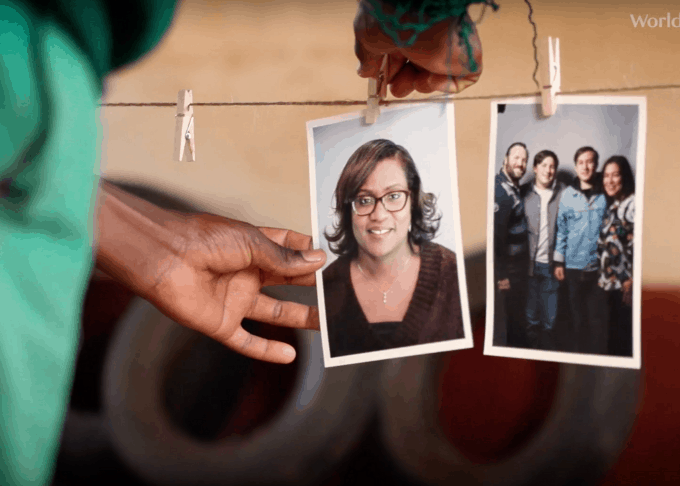 What if the children got to choose the sponsor? #Chosen

And THAT is what we're going to Ecuador to see; for the first time, the power to choose a sponsor is in the child's hands. Friends. This is why I'm so excited. You can join World Vision (and me!) in empowering children living in poverty to take hold of their future, starting with the chance to choose YOU as their sponsor. Please take a minute to watch this video and see what it is all about.

We'll be touring communities in Ecuador where World Vision is a partner, talking to families who are participating in the program. And next Monday? That's when the magic happens. We'll be attending an event where children will get to choose YOU.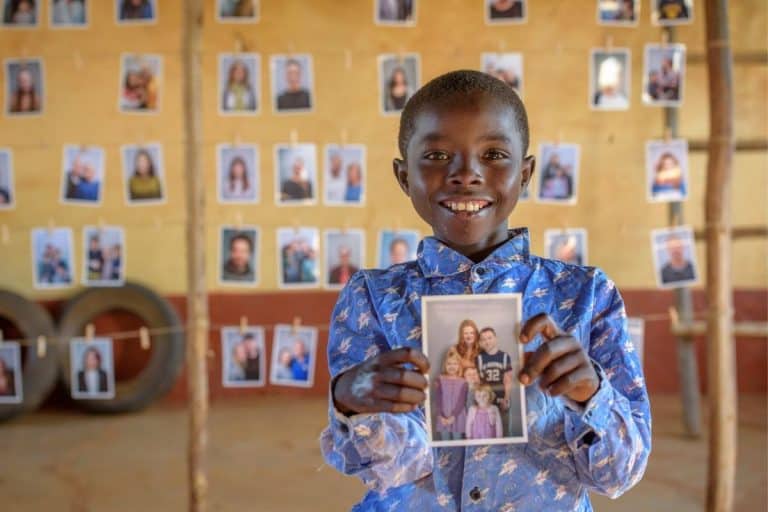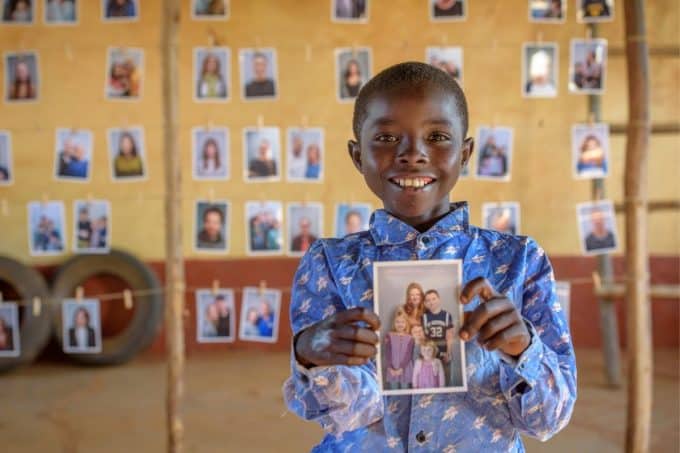 What Does World Vision Do in Communities
When World Vision starts an Area Program, they spend the first 1 to 2 years working with community leaders to address the needs that they identify within their community and create a plan to help meet those needs. These are long range commitments World Vision makes to communities; about 15 to 20 years.
The goal is that when World Vision steps out of that community, the community will be able to own and maintain the development that has been accomplished there. Each sponsor's monthly commitment doesn't go directly to the child they sponsor, but rather to broader programs that will benefit both the child as well as their community. (Smaller, occasional gifts made to help meet your sponsored child's specific needs can go directly to your child's family.)
This plan looks a little different in each community, but a good example would be a school built in a community in Uganda last year. Of the students who attended that school, only half of them were World Vision Sponsored Children, but every single child benefited from the programs World Vision had implemented. Likewise, when a clean water well is dug and maintained in a community, the entire community benefits from it; not just the sponsored children.
You can explore more about how World Vision works, the sponsorship model, what it means to be community-centric, and more here: https://www.worldvision.org/our-work
How Can We Help?
You can sign up between today via this link and Wednesday, September 25th, 9am EST will have the opportunity to be chosen at this event where I will be taking photos and watching the whole thing!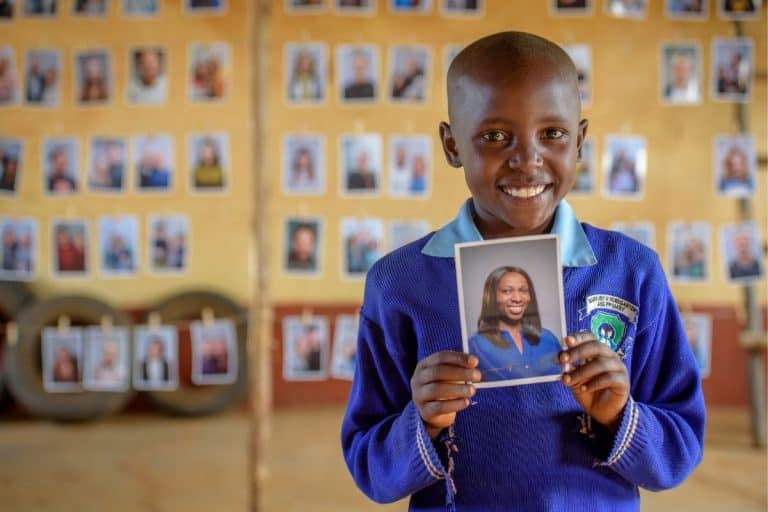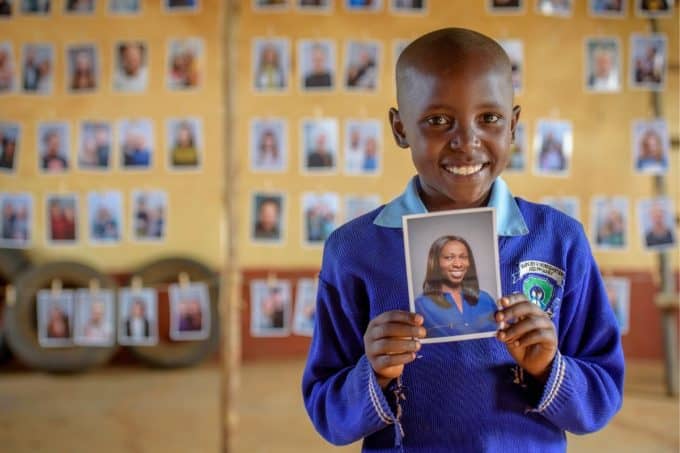 When you decide to sponsor a child through World Vision Chosen program, you apply to the program and send in your own photo; the photo can be you, you and your spouse, your church group, or your family- whoever is committing to this with you. As World Vision goes into an area, the children in the program are able to choose YOU. The relationship is still a focus of sponsorship, but it's starting out on a more equal footing where the child feels some ability to contribute by making a decision because they get to decide if and by whom they're sponsored.
Being chosen is a sacred and sweet reminder of God's love and you can be #chosen by a child as their sponsor for just $39 a month. And yes, you CAN sponsor more than one child if you feel so moved!
You can be chosen by these kids who need that relationship with you and I am so deeply honoured to be able to be there to witness the choosing! Because I am so excited about this, Foodie with Family* will match the first 2 sponsors who sign up through my link.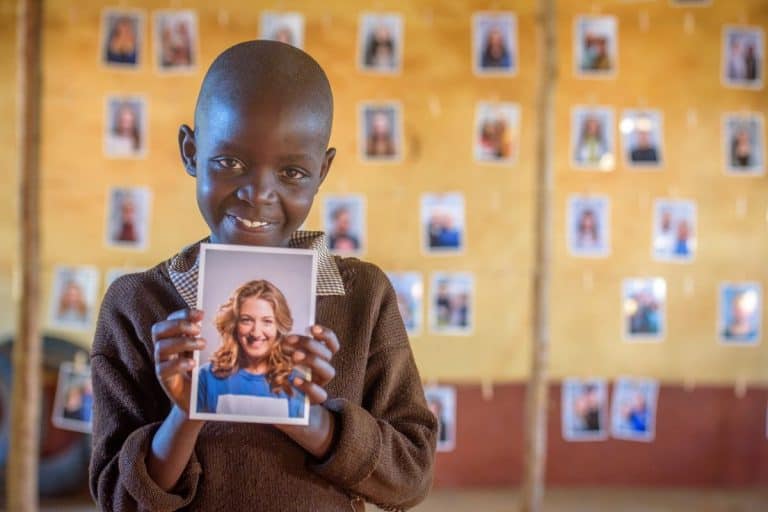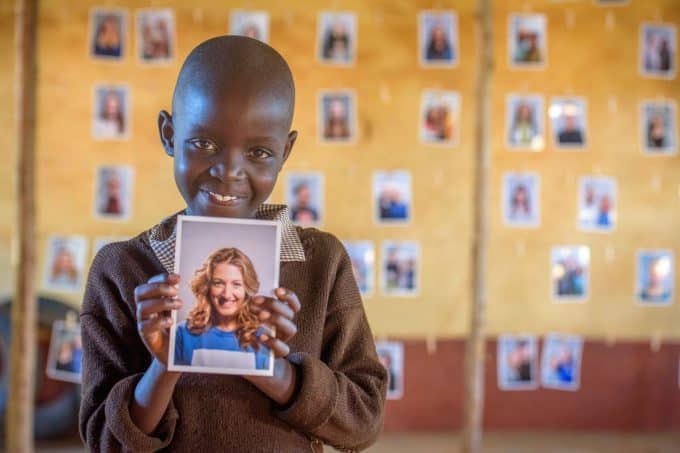 Please join our team in praying for the children and the families in these areas, for the people who are working alongside them to help, and for the sponsors who will be chosen in the coming weeks.
*My children, my husband, and I will be sending letters, small gifts, and prayers to the children sponsored by Foodie with Family.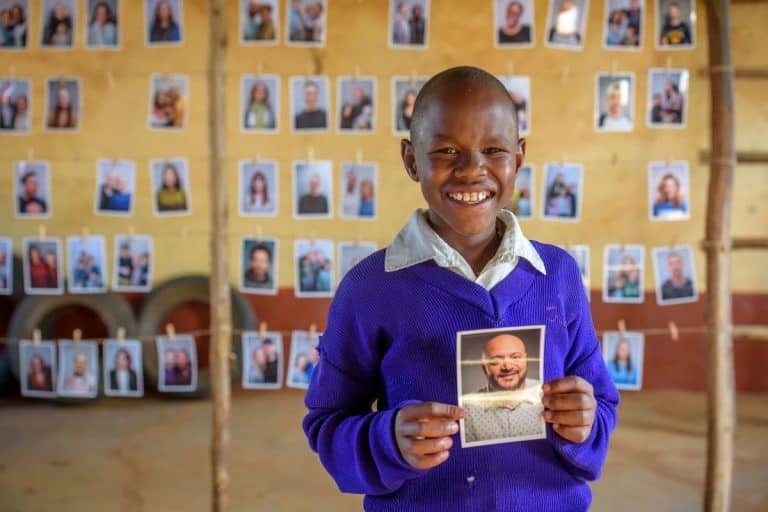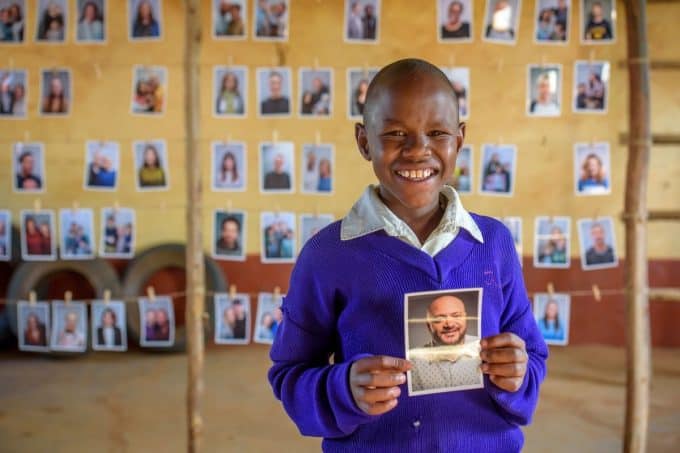 Questions I asked World Vision that you might also be asking.
World Vision answers are in quotes below.
World Vision is at its core a Christian humanitarian organization. Is being or becoming a Christian required in order to receive help? 
"No. We are a signatory to the International Red Cross Code of Conduct, which includes the imperative that 'aid is given regardless of the race, creed or nationality of the recipients and without adverse distinction of any kind. Aid priorities are calculated on the basis of need alone.'
While the majority of our staff are Christian, our policy states that we will not select partners or children on this basis, nor insist on the delivery of Christian messaging, nor use aid to induce a person to change religion. We are inspired by Christian values and seek for our work to be our testimony to the example of Jesus Christ."
Is evangelism a part of World Vision's projects? 
"No. World Vision does not proselytize. The organization does not demand that people hear any religious message or convert to Christianity before, during or after receiving assistance."
Educational activities based on Christian values may occasionally be included in World Vision projects if appropriate and desired by the community. However, World Vision respects the religious beliefs and practices in countries where it operates and seeks mutual understanding with people of all faiths.
Whenever appropriate, World Vision works in partnership with local churches and other faith-based organizations in an effort to work inclusively and collaboratively within existing community structures. Our focus is to respond to human needs, and our compassion and professionalism reflect our faith."
When was the model changed from sending money directly to the children's family? 
A few decades ago, the former model where a donor's gift went directly to a child was found to lead to a few problems. First was that it led to jealousy between people who were or were not in the program, sometimes even siblings. And second, once a program ended, people sometimes found themselves back where they'd started because the community was not empowered to continue that progress.
I'm going to leave you with Tipu Azad's story. He is a former sponsored child who is now living in that same community where his family was sponsored and working on his degree in social work.
Learn more about World Vision on: