I am thrilled to partner with Princess Cruises for this "What to Pack for a Caribbean Cruise Vacation" post. All photos and opinions remain -unless otherwise specified- as always, my own.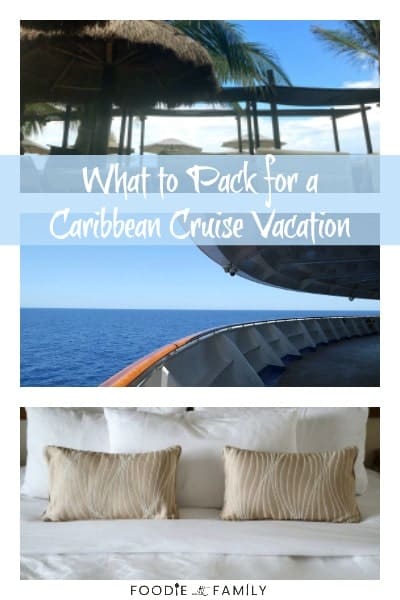 The first time I went on a cruise I had no idea what to pack, so I took my usual approach and tossed as much stuff into my suitcase as I could to cover every possibility. Then I lugged that awful, heavy thing down the stairs at my house, out to my car, and through the airport parking lot to the check in at the counter.
By the time I got it there, I was exhausted and sore and actively rethinking my life choices. Let's just say I learned my lesson, and I'm here to help.
On the plus side, it was an excuse to sign up for a massage on board at the spa right away.
After cruising many times, I have narrowed down what is necessary and what you really, honestly do not have to heft around in your luggage, thereby leaving more room in your suitcase for delicious treats that you buy in port. I'm looking at you Coffee Jelly! There are very few things that you will be unable to find either on ship or in port if you forget it, though, so you should not worry too much over anything other than necessary medications!
I've included a handy-dandy packing list for you at the end of this post to take the worry out of what to pack for a Caribbean cruise vacation.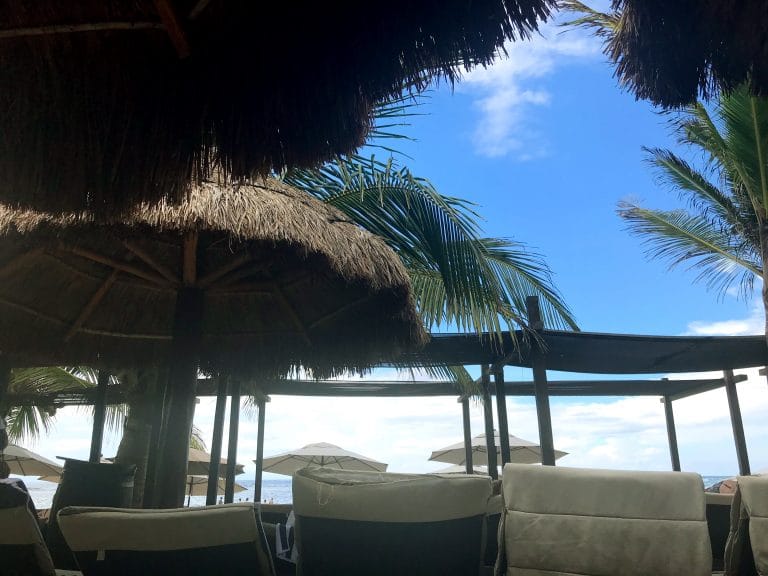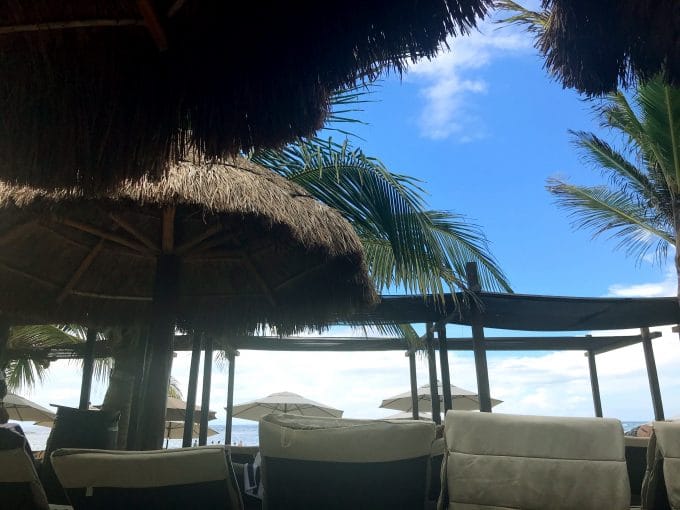 What clothing and shoes should I pack for a Caribbean Cruise Vacation?
Versatility is the name of the game when considering what to pack for a Caribbean cruise vacation. Pack clothing you can layer for warmth if you get a cool evening. For instance, for a seven day cruise, I pack a couple of t shirt dresses with a couple of pairs of leggings. The leggings can stand alone for going to the gym on board or can be layered under the t-shirt dresses for cooler nights.
The t-shirt dresses will work well for the dining rooms and most eateries on the ship.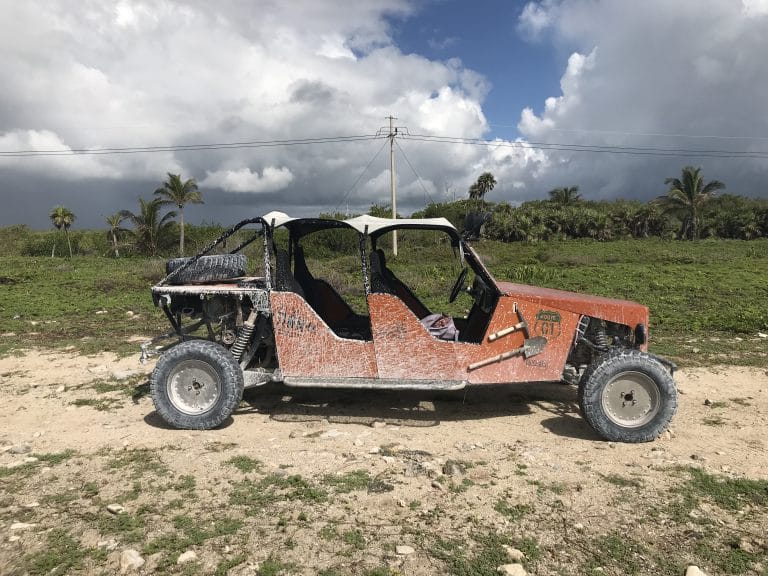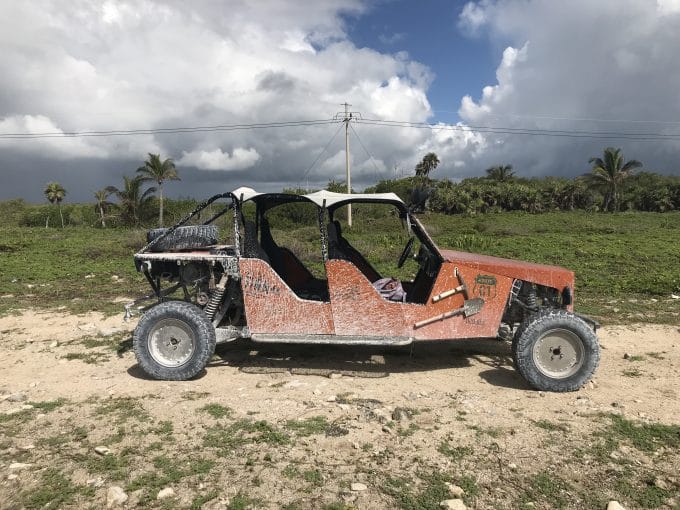 I also pack a pair of jeans, a pair of hiking pants (for excursions), and a casual skirt to pair with t shirts or other tops for evenings. As far as shirts, I try to keep those versatile, too. Nicer t-shirts or tanks or tunics work well. Whatever you do, don't forget a sweatshirt or light sweater for the evenings, too!
As far as shoes go, high heels aren't the most practical on a ship. If you're in unsteady seas, the heels won't be your friends. Sandals like Tevas or Birkenstocks make good choices for hiking or walking excursions, while sneakers work well for the on-foot excursions as well as being necessary in the gym. Flats or lower wedge heels are good for formal nights when you're thinking about what to pack for a Caribbean cruise vacation.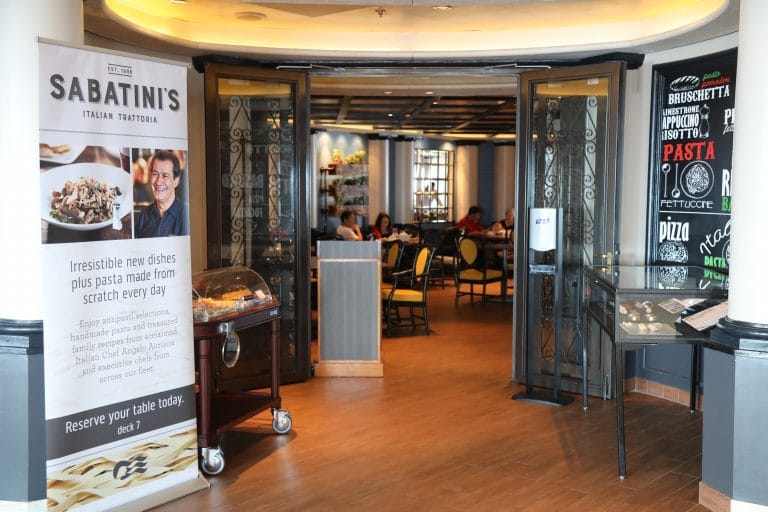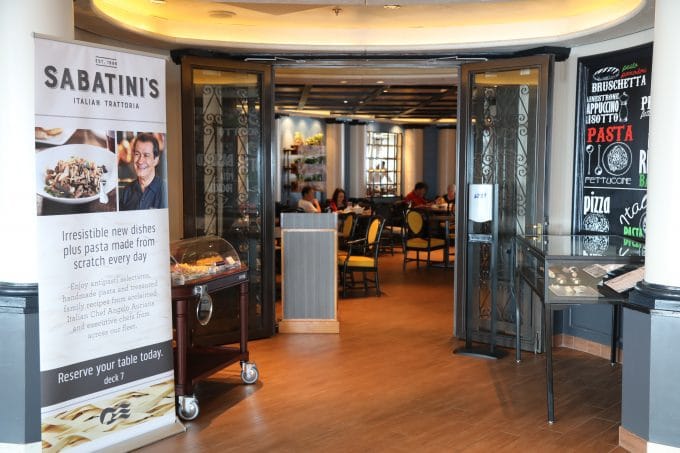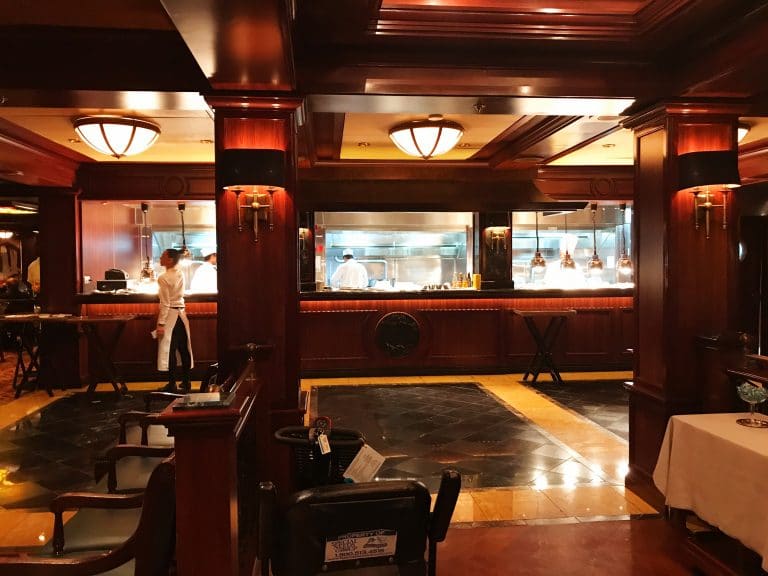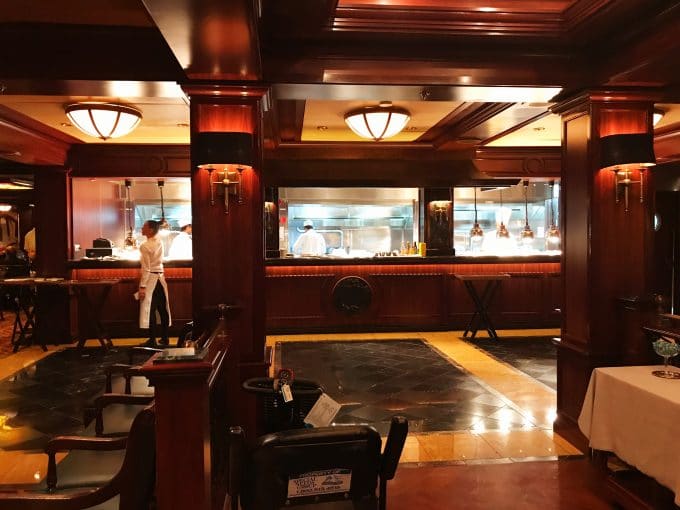 A seven day Caribbean Cruise will have two formal nights. You can dress up or down as much as you'd like, they're not mandatory. That said, you should bring an outfit you'd wear to a nice restaurant if you'd like to eat in the dining room or one of the reservation-required eateries on board like Sabatini's Italian Trattoria or The Crown Grill. Both of these restaurants on board have a low per person dining charge ($25 each) and provide incredible, intimate dining experiences on board with memorable and excellent food.
You can wear the same outfit for both formal nights if you'd like. I like to dress up, so I usually take a couple of cute dresses with a petticoat or dress slacks and a nice top. (You can buy cute dresses and petticoats here!)
Don't forget pajamas, socks, and underthings! Socks will make you so much more comfortable if you do any hiking excursions.
There will be photographers available in various locations of the ship on those evenings and you can get portraits done while you're all dressed up! One of our formal night photos of my husband was so good, it's his new linkedin profile picture!

Whatever you do, don't forget your swimwear. I pack two swimsuits so that if I wear one doing a helmet dive in Cozumel, I can wash it and hang it to dry while wearing my second suit in the multitude of pools and hot tubs on board. I reserve my nice swimsuit for The Sanctuary Adults Only Retreat on board.
Remember you don't need to pack enough outfits for every day, since Princess Cruises has laundry facilities available for patrons on their ships and -again- if you forget something, you're sure to be able to purchase it in the ship's shops or in port.
What toiletries should I pack for a 7 Day Caribbean Cruise?
Shampoo, conditioner, body wash, and body lotion are provided in  your stateroom. If you have a brand you prefer, you can certainly pack it, but if you're trying to pack light, you can leave those at home!
There are feminine hygiene products available in the shops on board and in port, but if you think you might need them, you'd probably do better to pack at least a few. They're a little pricey on the ship.
You can pack your skin care items if you'd like, or you can go to the Lotus Spa on board and try a facial and their skin care products. They have a full Elemis line available, and if you purchase the items on board in the spa, you get a coupon code to purchase refills online at a discount.
Don't worry about packing nail polish and nail polish remover, either. You can get manicures and pedicures on board at their full service beauty salon, too. The guys don't need to feel left out, either; there's a whole set of men's services including an ultra-luxury shave!
Should I bring books on a 7 Day Caribbean Cruise?
In short, yes. There is a library on ship, but the selection is limited. If your tastes run to modern best-sellers, you're probably going to be in luck. My preference is to take a fully loaded Kindle with at least six new books from my "to read" list on it. I get caught up on a lot of reading on ships and I love cruises for that!
You can use internet service on the ship to re-up your Kindle, but it is a little spotty, so you're better off over-stocking it ahead of time. And the beauty of using a Kindle or other e-reader is that it doesn't matter how many books you haul with you -one or two hundred books- it doesn't get one ounce heavier!
And honestly, there are so many wonderful, quiet places on the ship where you can tuck yourself away and read for hours. You'll be so glad you brought reading materials!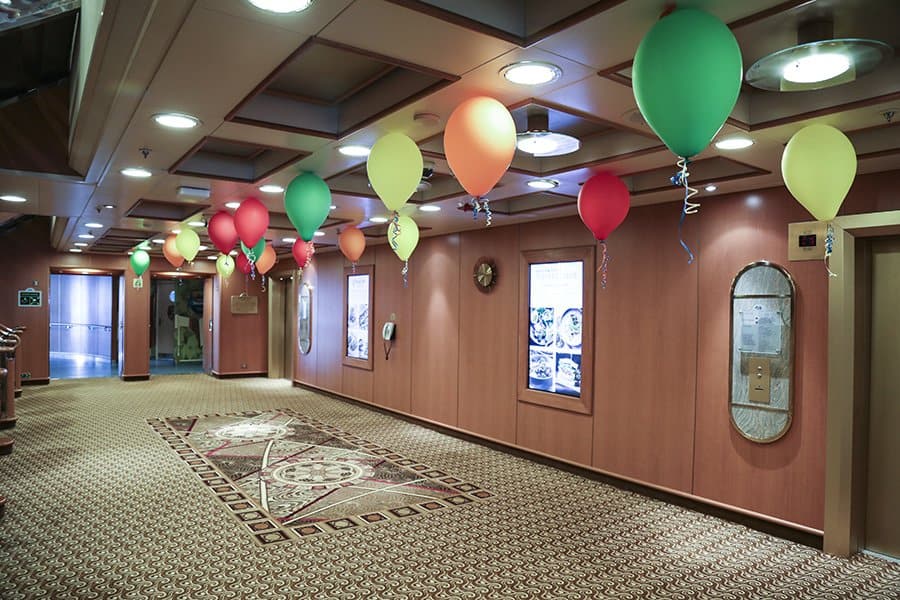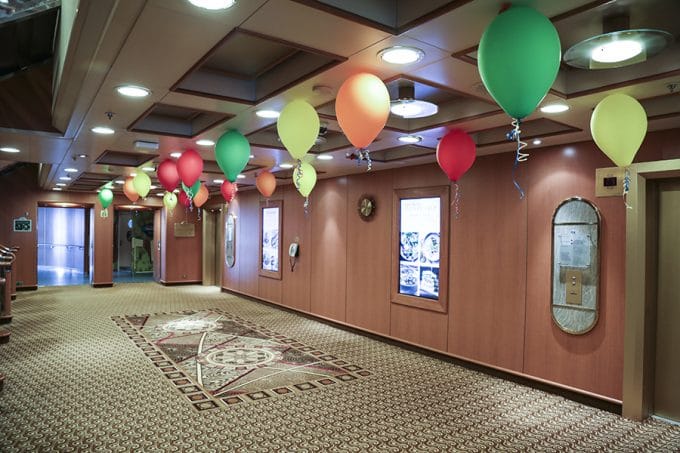 What kind of suitcases do I need for a Caribbean Cruise?
This one really comes down to personal preference, and my personal preference is for this Samsonite carry-on and it's slightly larger sibling. These two bags get me through every single trip I need to take, and nest nicely under my bed or in the closet of my stateroom on board. If I had to choose one over the other, I'd recommend the carry-on every day of the week. The wheels move smoother over more surfaces than any other suitcase I've ever owned, and I've owned plenty.
One of my friends also owns this bag and we call it "the clown car of luggage" because you can fit more stuff into that little carry-on than you ever thought imaginable. Having the second larger bag gives you plenty of room for the extras AND whatever goodies you purchase to take home.
If you think you'll buy a great many souvenirs, you can stuff a rolled up duffle bag in the suitcase when you pack it.
Should I pack  ______ for a Caribbean Cruise?
You don't actually need anything else, but here are other things I've found helpful when considering what to pack for a Caribbean cruise vacation:
Walkie Talkies were helpful when we cruised with our kids. They could take one and explore while we kept the other and were able to keep in touch with them the whole time. If your kids have smartphones, this is unnecessary, though. While you'll want to put your phones on airplane mode, there is a built in simple-to-use ship intranet/messaging system that allows you to send messages to other passengers.
While you can purchase laundry soap in the ship's shops to use in the launderettes on board, I found it easier to pack these dry laundry strips. If you're strictly a carry-on traveler, these are TSA approved, stow in a very small part of your bag, and can even be used to hand-wash delicates.
While on the subject of things you can purchase on board that you may want to bring with you because you it is less costly at home, you will definitely want SPF lotion -preferably waterproof for swimming and excursions- (which is far less expensive on land), but also consider ibuprofen or acetaminophen for headaches, and bismuth liquid or chewables in case of stomach upset.
Powerful magnets and hooks are super handy to help keep you organized, since all the walls, doors, and ceilings are magnetic in cruise ship staterooms. You can use the magnets to hang daily schedules on the wall, magnetic hooks to hang sun hats or baseball caps or other small items you don't want to have rattling around.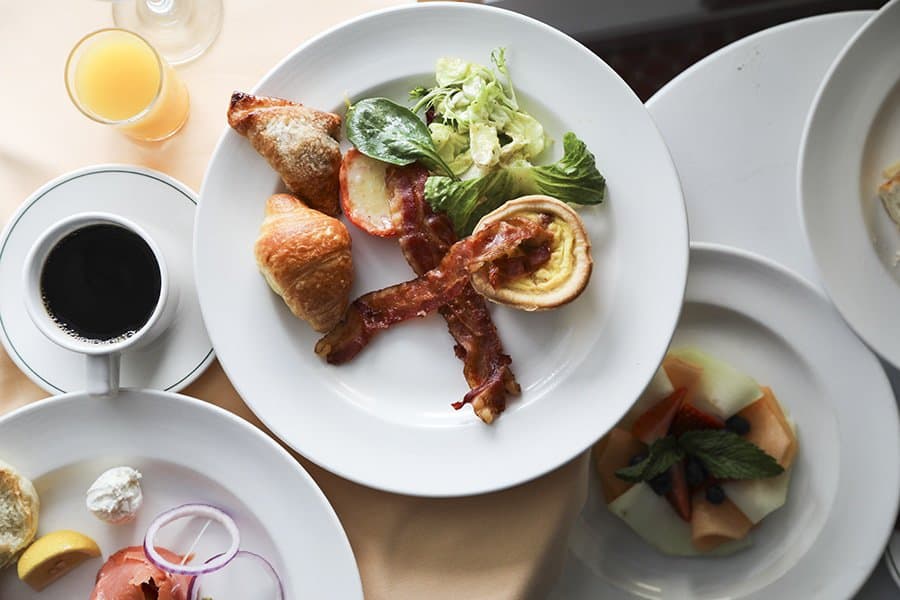 It is absolutely, positively pointless to pack snacks when you think of what to pack for a Caribbean cruise vacation because you will have food available as part of the package at almost every turn.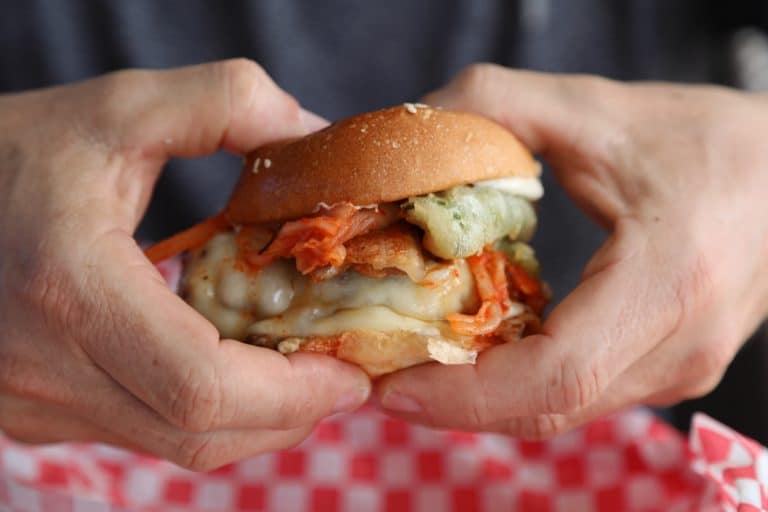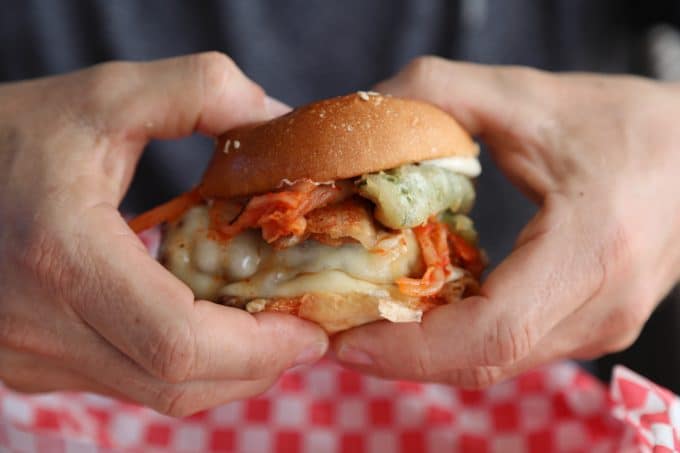 From deluxe breakfasts delivered to your stateroom, to burgers, pasta, desserts, and a fully stocked salad bar available almost 24 hours a day, to sit-down restaurant quality dinners, all of which are made fresh, from scratch on board daily, you do not need to pack one single, solitary food item. Princess Cruises has you covered! For a delicious look at food inspired by my time spent on Princess Cruises Caribbean Princess, check out these Mini Pavlova Recipes, Supreme Pizza Salad, Chocolate Tapioca Pudding, Bacon Garlic Rice, and Berry Kombucha Margaritas.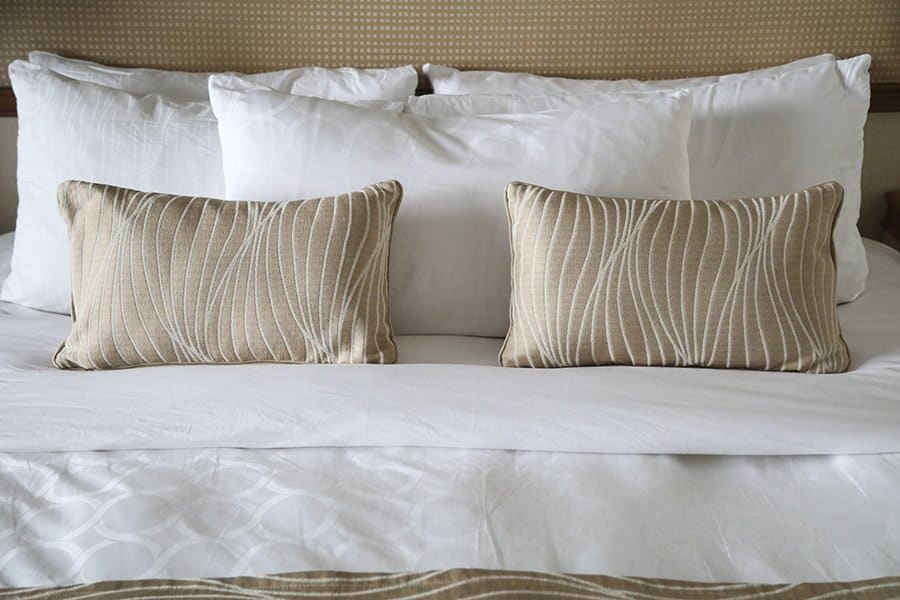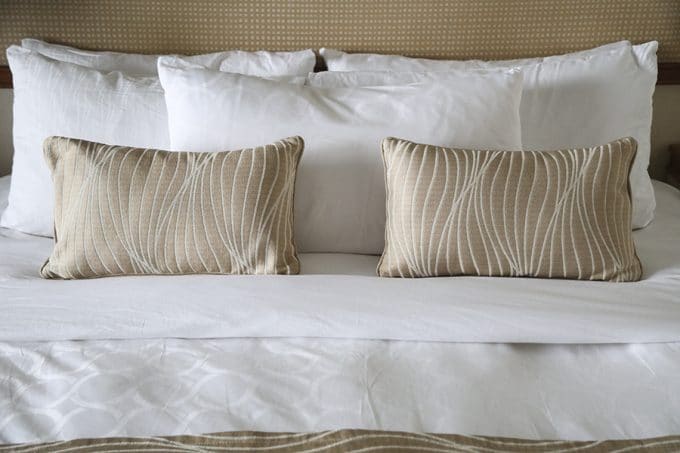 It's also silly to pack pillows, even though I've been know to do that from time to time because I'm a pillow maniac. The beds and bedding on Princess Cruises are award winning. I'm awfully picky about beds and these and the bed linens were positively wonderful.
That's it!
You really don't need to bring much because there's so much luxury built into the on-board experience from the gym to the spa to the eateries to the pools to the entertainment, that you could pretty much pack the bare bones and still have a great time.
Here's a What to Pack for a Caribbean Cruise Vacation Printable Packing List!