Today's Lady Greyhound Cocktail is a refreshing, citrusy craft cocktail that is perfect for warm spring and hot summer days.
I love fruit of all kinds, and I do love honey, and I do really enjoy a good craft cocktail from time to time. But it's no secret that I don't have a mega sweet tooth. I am not the girl who's going to drink a frozen strawberry daiquiri or pina colada. I'm a weirdo. I know.
Enter the Lady Greyhound Cocktail, stage right.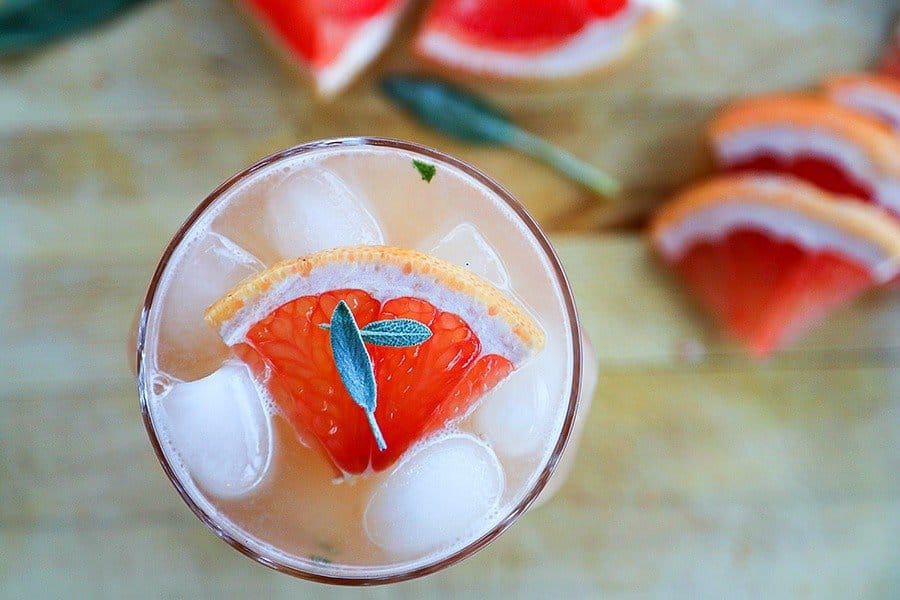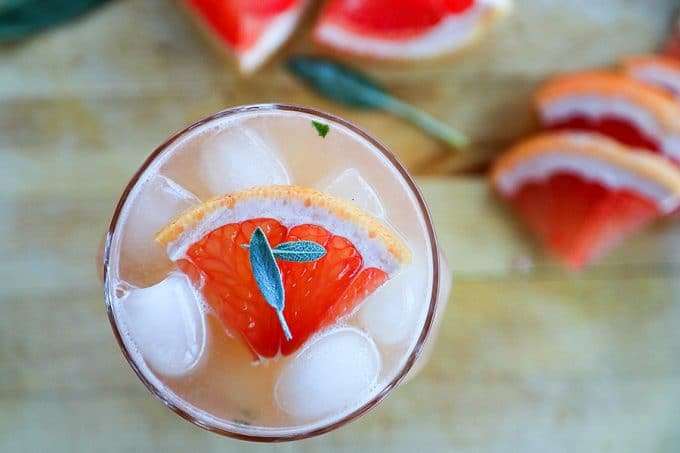 While at Rusconi's American Kitchen in Phoenix a couple of months back, I tried a cocktail called the Grapefruit of Wrath made with grapefruit, Earl Grey infused vodka, agave, and thyme and it was delicious. I brought Phoenix's hot weather home with me, and needed to replicate the level of refreshment that cocktail had provided.
My version was inspired by that cocktail and the classic Greyhound cocktail, which is basically grapefruit juice and gin or vodka. I subbed in a Lady Grey infused vodka for the Earl Grey, because I like the slightly milder black tea and bergamot flavour of the Lady Grey. As for the agave, well, I'm a bee-keeper, so I'm far likelier to have honey when looking for a liquid sweetener. I nixed the thyme in favour of sage which imparts a very subtle lemony, woodsiness scent to the drink. Fresh squeezed grapefruit juice rounded out this super light summer mixed drink.
The end result was a Lady Greyhound Cocktail that I know I'll be reaching for when I entertain this summer. It is so very good.
Cook's Notes
You can substitute purchased Earl Grey Vodka for the Lady Grey Infused Vodka if you prefer, but pssssst… it's just as easy to make your own.
Choose a mild honey so it doesn't compete with the grapefruit juice and sage.
After you muddle the honey and sage together, keep your muddler in the cocktail shaker. Once you've added the vodka to the shaker, you can stir with the muddler to dissolve the honey into the vodka. This will help incorporate the honey better into the drink. If you wait until you've added the ice, the honey will firm up and be much harder to dissolve.
Use these to make Lady Greyhound Cocktails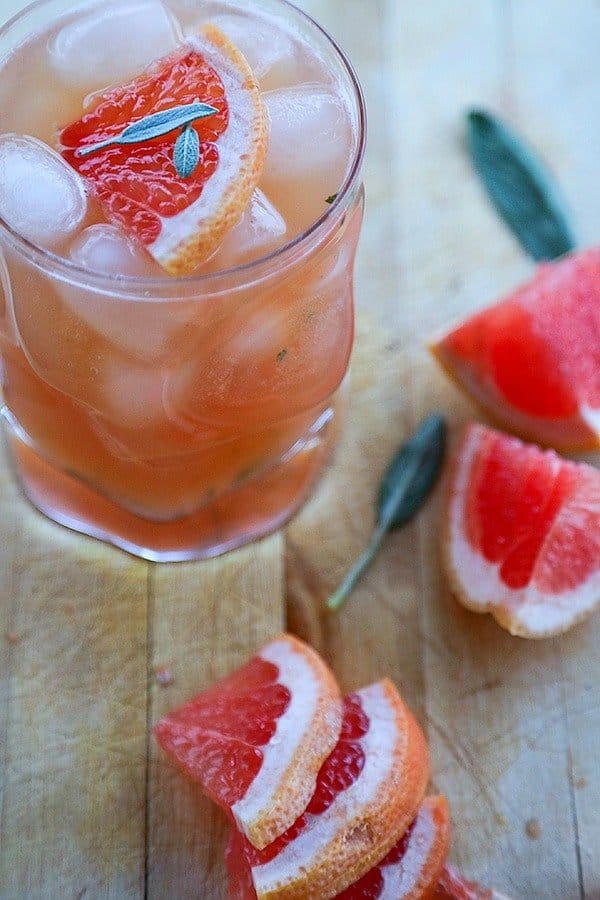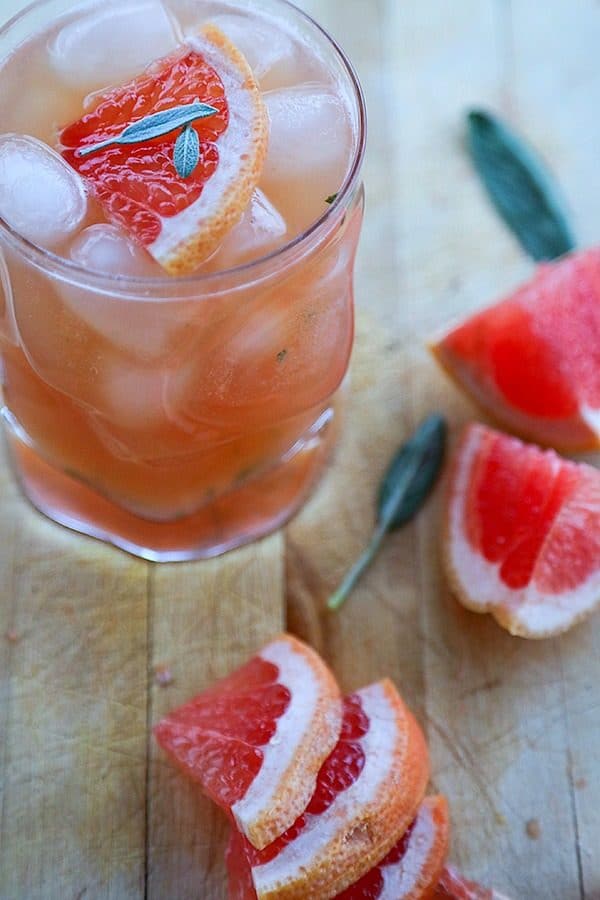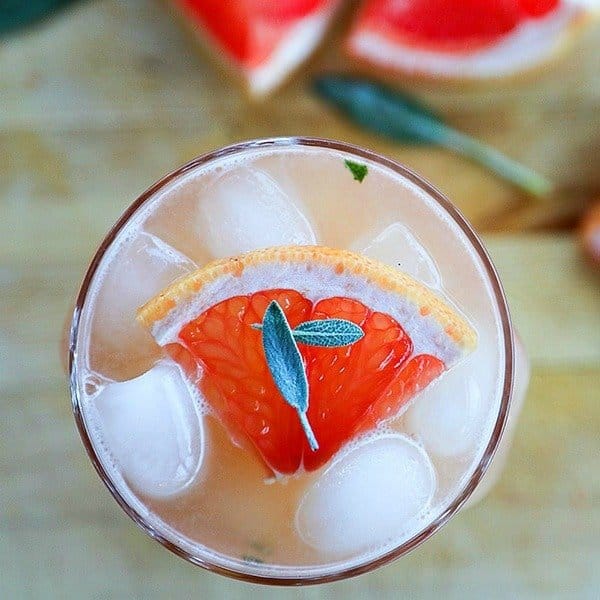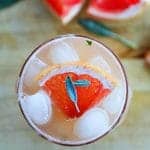 Lady Greyhound Cocktail - Tea Infused Cocktail
Ingredients
4

whole

fresh sage leaves

1

tablespoon

mild honey

1/4

cup

Lady Grey Infused Vodka

4 ounces

1 1/2

cups

fresh squeezed grapefruit juice

12 ounces

ice
For Garnish
slice of fresh grapefruit cut into quarters

fresh sage
Instructions
Muddle the honey and sage together in a cocktail shaker. Add the vodka in and use the muddler to stir, dissolving the honey into the vodka. Add ice to the shaker, pour the grapefruit juice over the ice. Fix the lid in place and shake vigorously.

Fill 2 cocktail glasses with ice. Strain the contents of the cocktail strainer into the glasses. Garnish each glass with 2 quarters of grapefruit and a fresh sage leaf.

Do you love this Lady Greyhound Cocktail? You might love these cocktails, mocktails, and mixed drinks, too!