Disclosure: This round-up is sponsored by Land O'Lakes, Inc., but all thoughts remain, as always, my own.
When the weather turns cold, my thoughts turn to comfort food. In my book, comfort food almost always comes under a generous amount of something cheesy and melted. It's hard to feel anything other than happy and satisfied when there are loads of melted, gooey cheese dripping down whatever you're eating, and it's hard to find something that melts better and more smoothly than Land O Lakes® Deli American. I want to share 10 Easy Cheesy Recipes with you today. Some are here from Foodie with Family, some come from my blogger buddies, and all of them are certain to fill that melty need! And bonus time! My friends at Land O'Lakes have generously offered to give away a Deli American gift package to help make melty dreams come true. Scroll to the bottom of the round-up for the giveaway details.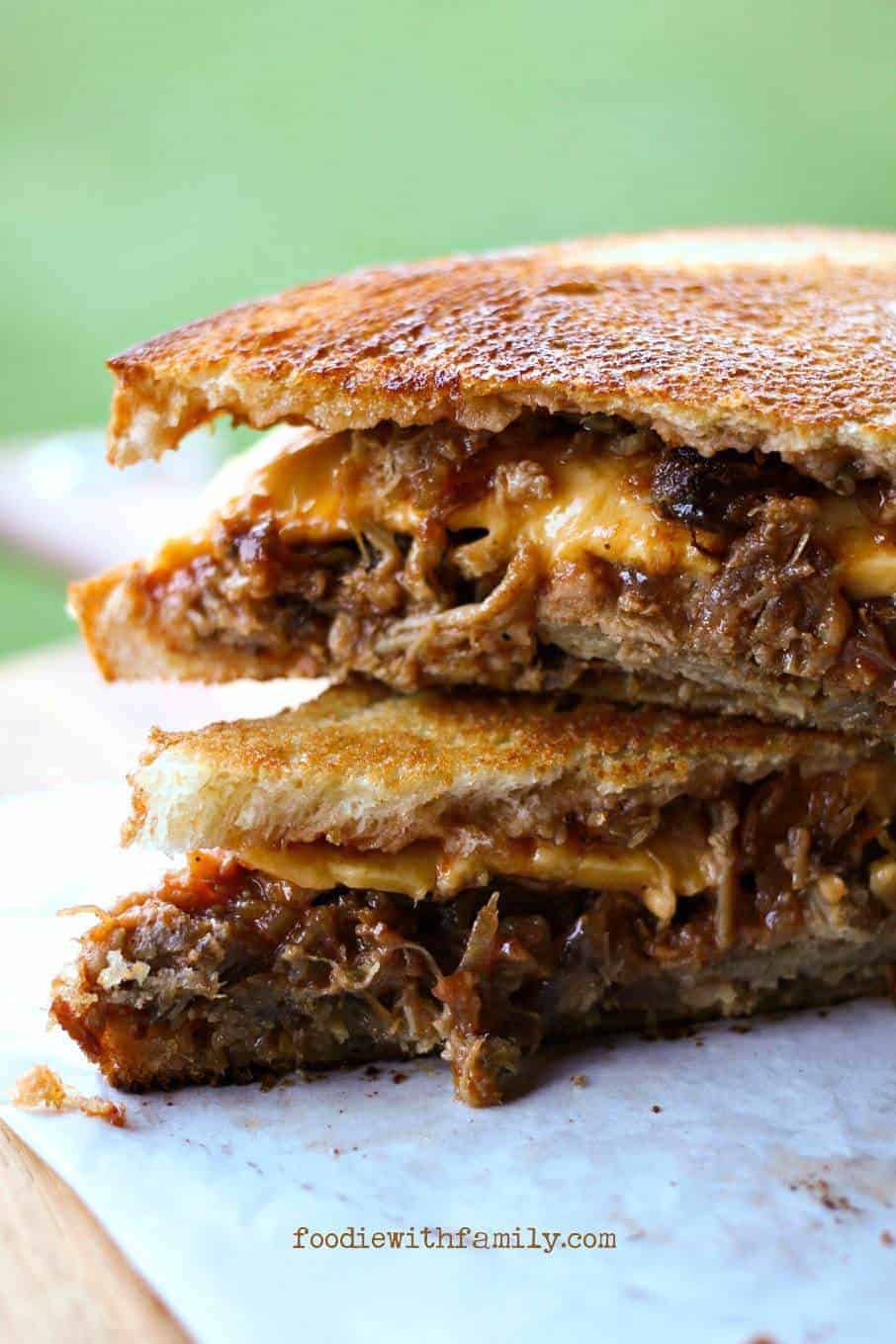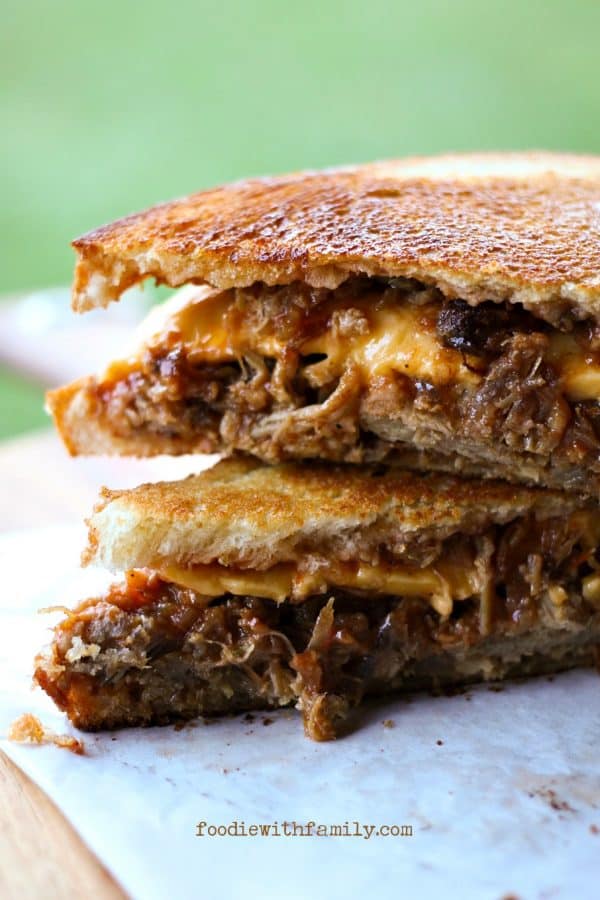 Sourdough sandwich bread piled high with barbecue pulled pork, melty cheese, and toasted to brown, buttery perfection. Good for you? Not by a long shot, but great for your soul!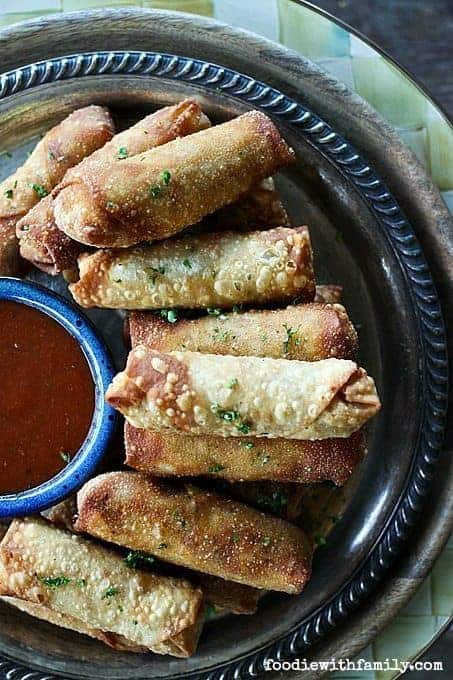 The crispy, crunchy eggroll wrapper surrounds a melty, cheesy, bacon studded, barbecue chicken filling that will keep you coming back for more! Serve with extra barbecue sauce for a delicious departure from the average eggroll.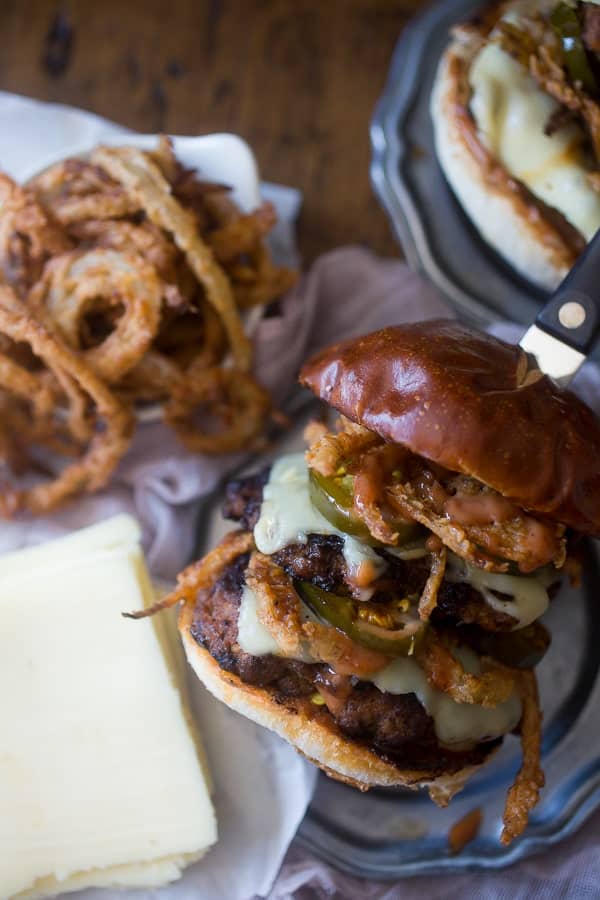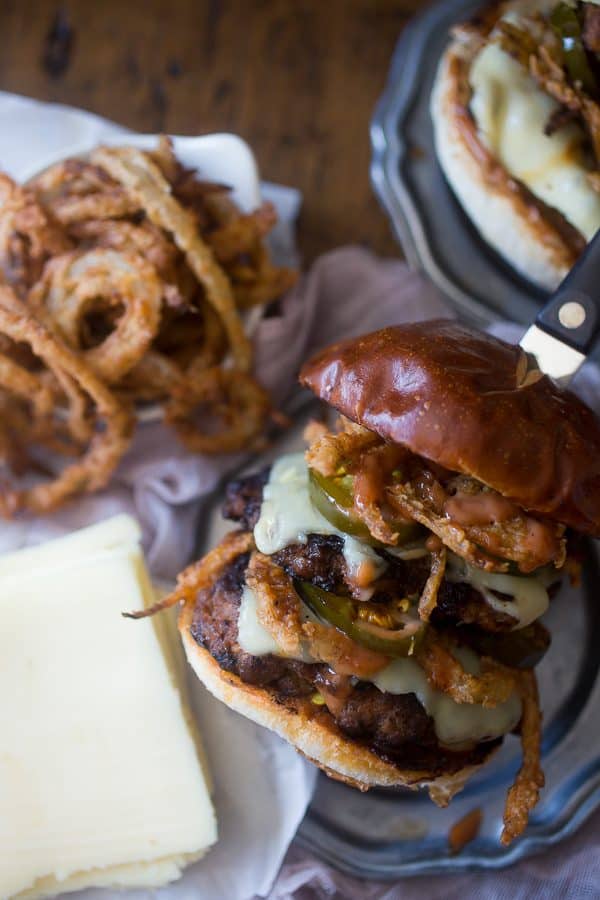 This amazing burger from Nutmeg Nanny is the perfect big mouth burger. Topped with bbq fry sauce, candied jalapeños and Deli American, it is sure to make your day a little brighter.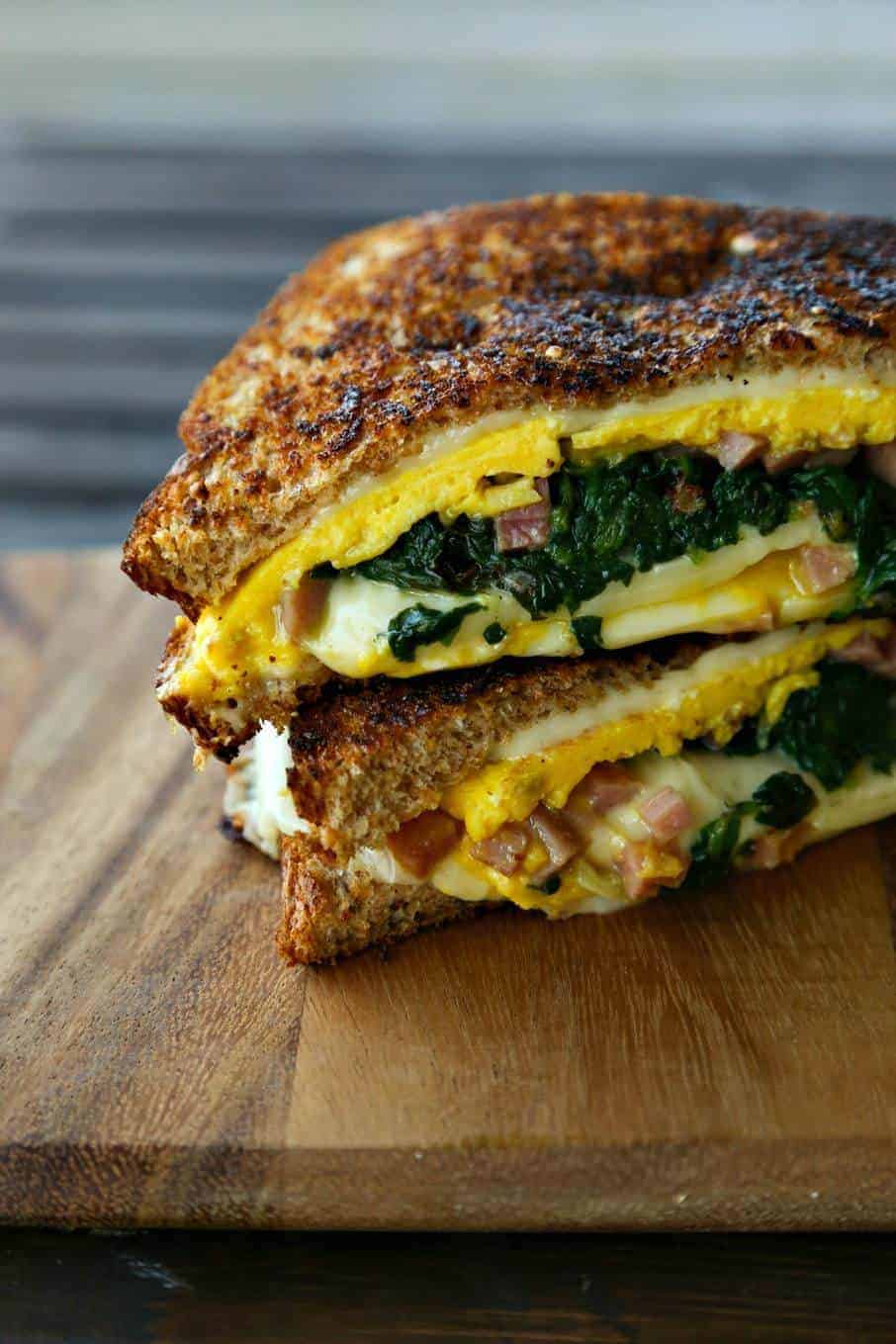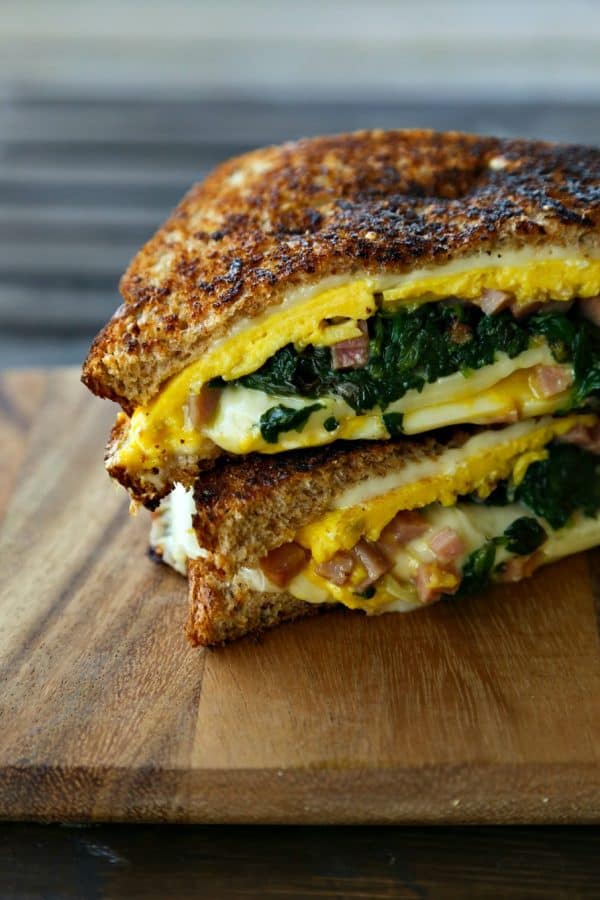 Toasted multi-grain bread filled with perfectly oozing melted Deli American surrounding a tender, text-book omelet that was wrapped around garlicky spinach, chopped ham, and even more molten, liquid, cheesy goodness.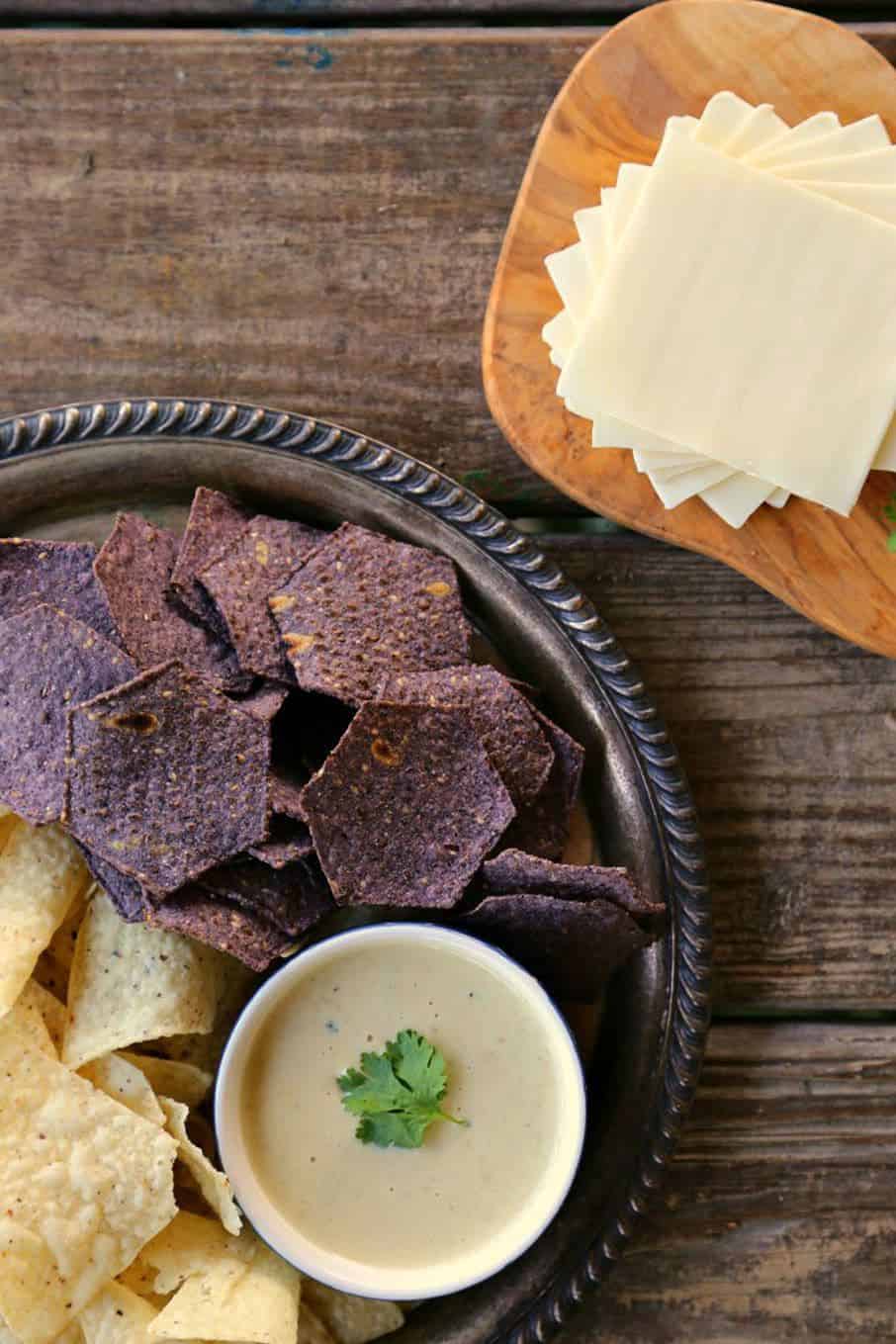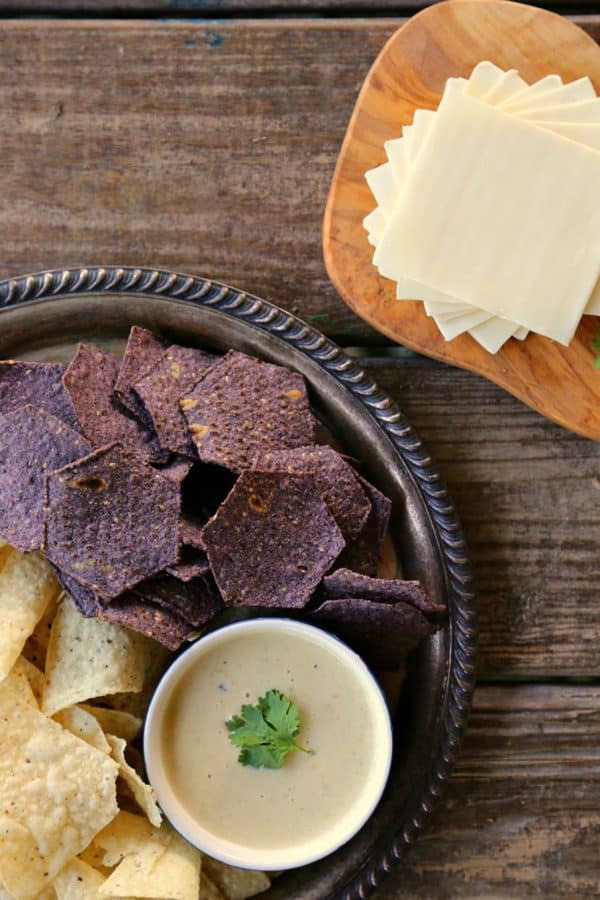 Melted Deli American and Monterey Jack cheeses, chopped green chiles, and garlic is the ultimate queso blanco dip. Dunk tortillas, pretzels, or spread on tacos, burritos, or your face!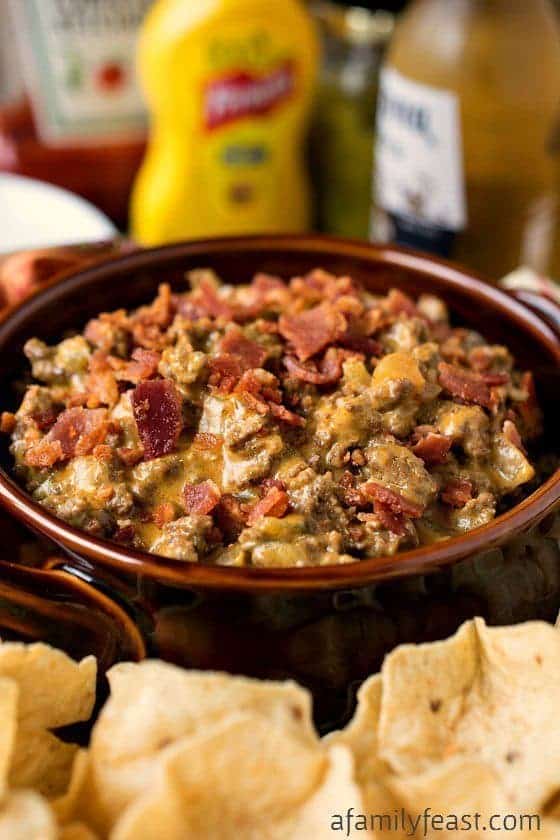 This 'deconstructed bacon cheeseburger' – ground beef mixed with all of your favorite burger fixings: melted cheese, ketchup, relish, mustard – with sautéed onions and A-1® Sauce and a sprinkle of crispy bacon from A Family Feast will have you dipping over and over.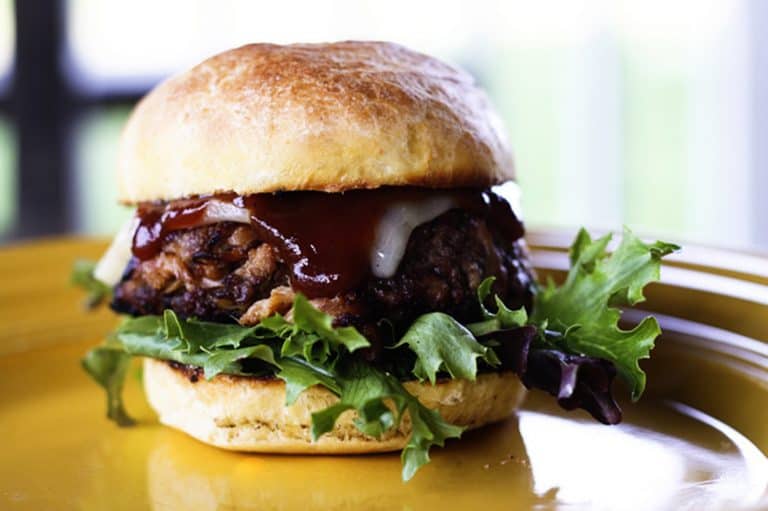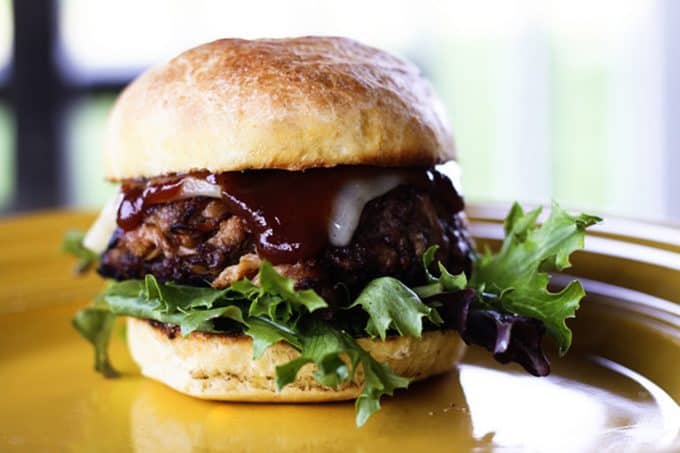 This blissfully meaty, perfectly grilled, juicy, beef burger is studded with barbecue pulled pork and crispy bits of bacon, topped with melted pepper jack cheese or Deli American, tangy barbecue sauce, and tender lettuce on a toasted bun. It's sure to make you a grilling superstar!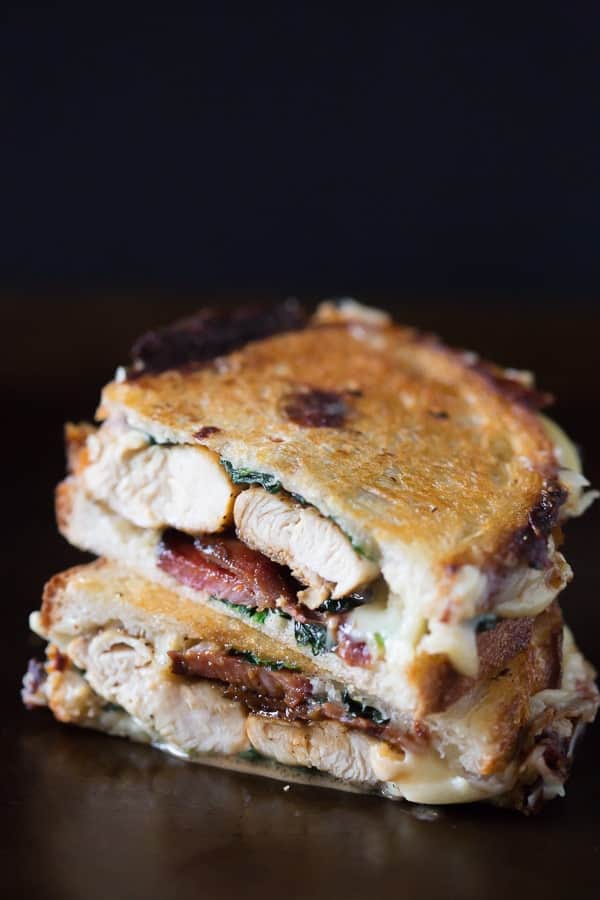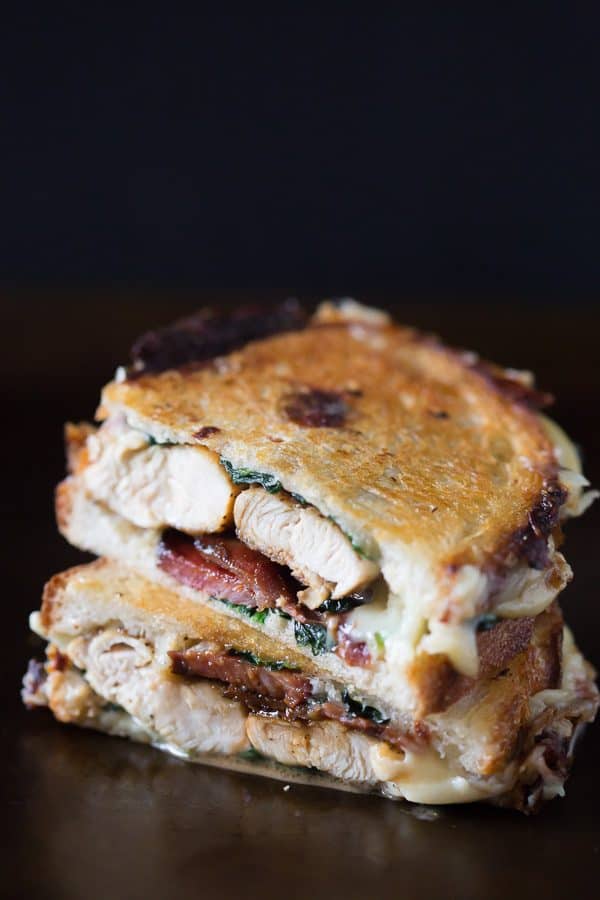 This gorgeous sandwich from Nutmeg Nanny is obviously packed with cheesy goodness, but it's also packed with freshly cooked chicken breast, super crunchy bacon, sweet baby spinach and a delicious garlic mayonnaise. This is the type of sandwich, as she says, that you go out of your way to have.
Browned, thinly sliced steak with loads of pan-fried peppers, onions, and mushrooms stuffed in a bun and smothered with Deli American. When Aggie's Kitchen does an Easy Cheesesteak Sandwich, she does it right!
This grilled cheese with zesty cranberry sauce and turkey is directly from
Land O'Lakes Test Kitchen. I can so see this happening after Thanksgiving!
. I can so see this happening after Thanksgiving!
The Giveaway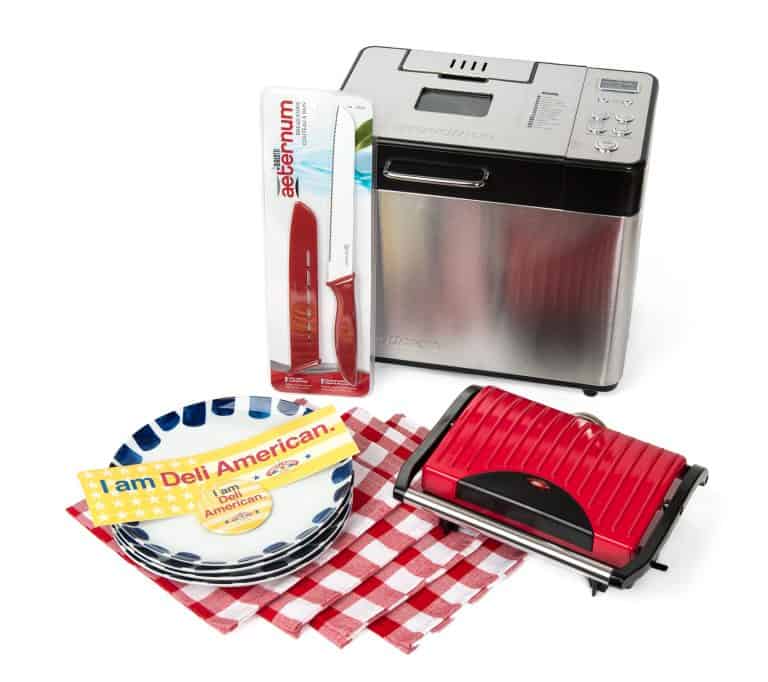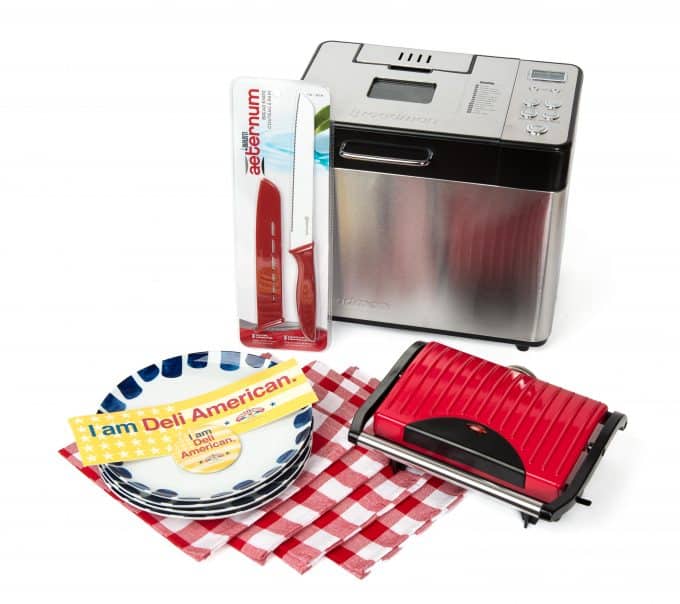 My friends at Land O'Lakes want to help one Foodie with Family reader achieve melty sandwich perfection with a fun "I Am Deli American" gift pack including a gorgeous Breadman® bread machine, bread knife, panini press, sandwich plates, cloth napkins, and some fun I Am Deli American merchandise. This gift package will keep you turning sandwiches out all winter long!
How do I enter the giveaway?
It's simple! Just leave a comment below telling me what your favorite use is for Deli American! The giveaway closes October 25, 2015. One winner will be chosen at random and notified by email. Good luck, everyone!
For more information about LAND O LAKES® Deli American, visit I Am Deli American. You can also connect with them on Facebook, Twitter, Pinterest, and Instagram!