Welcome to part II of the series of component dishes (Part I, Candied Jalapenos, can be read here!)  to make the transcendent 'Second to Naanwich' that still has me obsessed almost two weeks after eating it. While you can definitely buy Greek yogurt from the store to complete this dish, the homemade variety is so much tastier and less expensive. I encourage you all to try making it from scratch.
I am addicted to Greek yogurt. But man-oh-Friday, is it ever an expensive habit. I was buying cases of it through our local health food co-operative at a price that -while lower than grocery stores- was still painful to pay. I needed a less expensive way to feed my habit and I found it.
Googling 'homemade Greek yogurt' yields a bunch of folks, bless 'em all, who tell you the same thing. Strain your yogurt and 'voila!' it's Greek yogurt. Okie dokie. Easy enough. So if you want a super fast homemade Greek yogurt, just strain yourself a quart of yogurt. And that's good in a pinch, but when you're talking volume, that can still get expensive. So. Take it back one step further and make your own yogurt. This is just as exciting from a stick-it-to-the-man viewpoint as homemade buttermilk. It's not hard people. Don't fear the yogurt.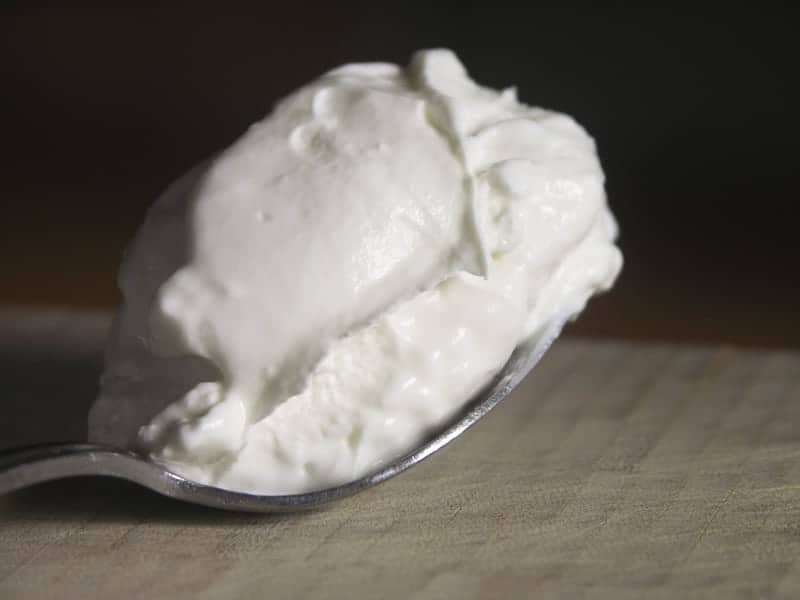 Unless you've been in a cave you're probably at least minimally acquainted with the health benefits of yogurt by this point; the live and active cultures in the yogurt are like a magic bullet for intestinal health.* But don't forget the calcium, magnesium, potassium, Vitamins B2 and B12 and protein. Those are pretty handy to overall health, too.
*I'm sorry if you just lost your appetite reading the words 'intestinal health'. In my defense, as the mother of five boys ages twelve and under, I thought that was pretty restrained of me. I could've said "It helps you poop regularly." Oh my gosh. I've lost all sense of propriety. I need to hang out with girls more often.

Because I love you bigger than the bay, today's post is a three-fer. You get the recipe for Greek Yogurt made from scratch, but in the process, you also learn how to make 'regular' yogurt. And you also get my favorite thing to do with Greek yogurt. (Other than eating it straight with honey, making frozen yogurt, using it for dill dip, using it in place of sour cream, or turning it into tartar sauce…) Cucumber Yogurt Salsa. This salsa is similar to a raita (an Indian and Pakistani condiment made to cool the palate) but it is made without what I think are key components of a honest-to-goodness raita (chiles, cumin, et al.) The red onion gives it the flavor punch I crave, but the dill and cucumber keep it cool and refreshing. This is a crucial component to the Second to Naanwich (more information on the mythical Naanwich is here.)
I put Cucumber Yogurt Salsa on all sorts of things; burgers, sandwiches, vegetable sticks, spoons… Let your imagination run wild. This is some good stuff.
So come on. Make yourself some yogurt, I want y'all around for a while. I like you.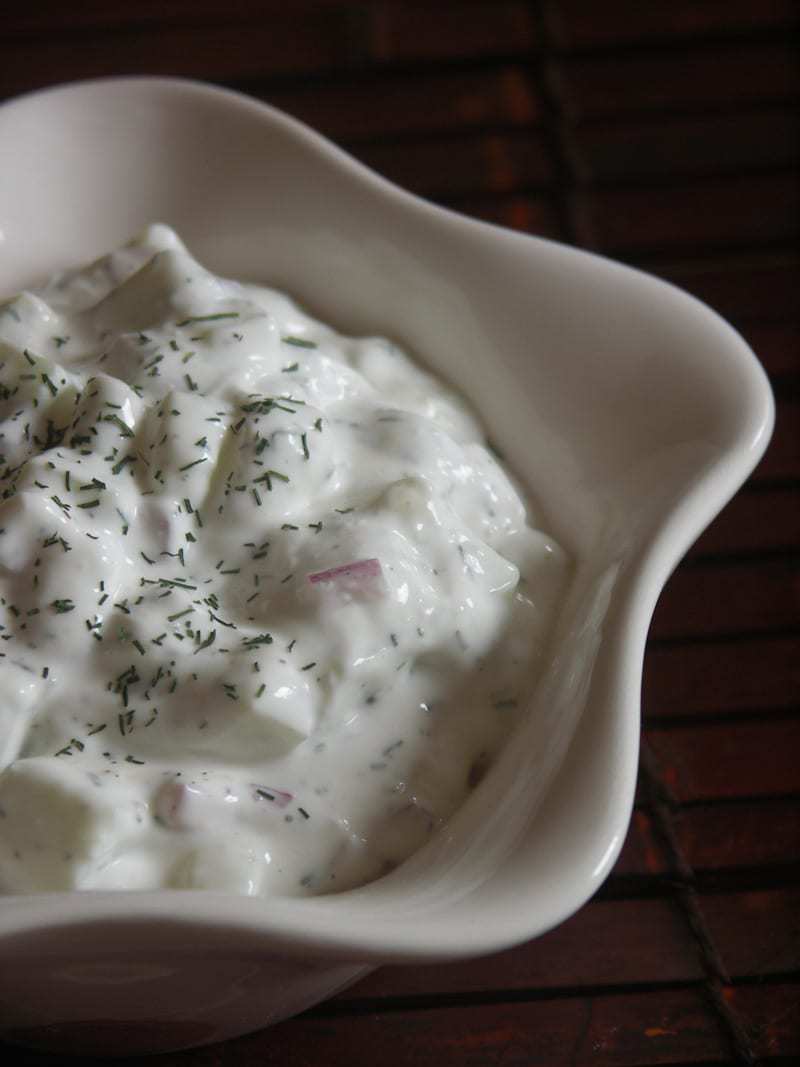 For a printer-friendly, photo-free version of this recipe, click here!
Homemade Greek Yogurt (or regular yogurt)
Yield: About 4 cups of Greek yogurt
Ingredients:
2 quarts whole, 2% or 1% milkfat milk
4 Tablespoons yogurt with live and active cultures (store bought or less than 36 hour old homemade yogurt)
Heat the milk in a saucepan to 180°F. If you don't have a thermometer, don't sweat it. You can watch the milk. When it gets lots of little bubbles around the edge but before it boils, you're good to go. It'll look like this.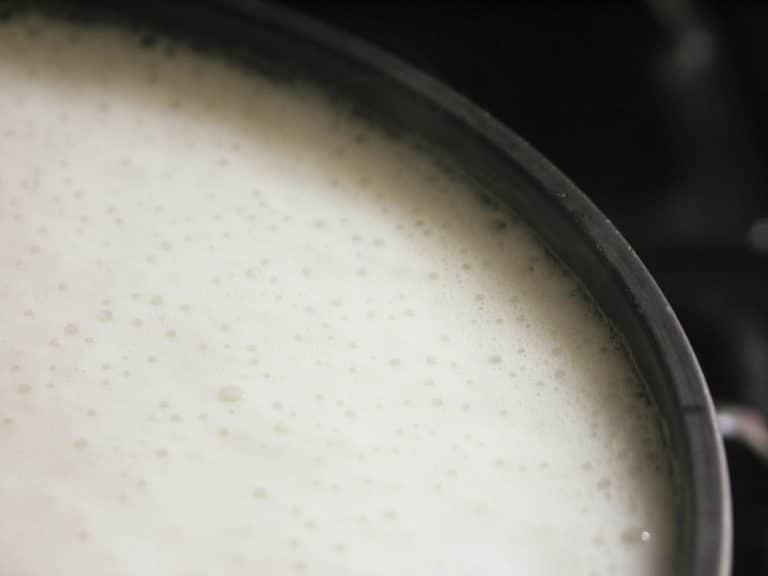 And if you happen to get a little warmer than that, don't worry. See this?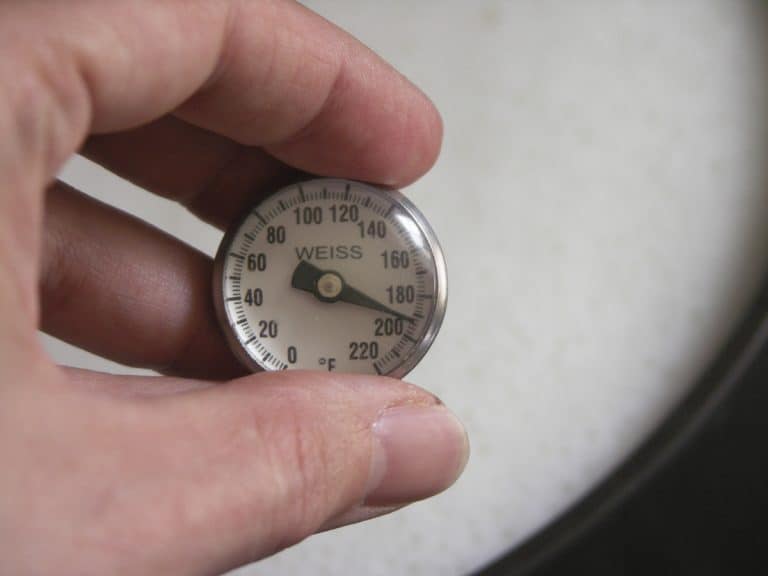 No one from the yogurt police came to have words with me. My yogurt turned out just fine. The important part is waiting for the milk to cool to the right temperature before adding the yogurt. That nice lukewarm temperature encourages the beneficial bacteria to get cuddly and reproduce. Anything too hot kills them. So…
Cover the pan and cool to about 116°F. Again, don't panic if a thermometer isn't handy. Simply drip a couple drops of the milk on the inside of your wrist. If it feels pleasant and slightly warmer than body temperature without feeling hot or uncomfortable you can proceed. Remove about 2 cups of the warm milk to a small bowl and whisk in the yogurt until evenly combined. Whisk that back into the pan of milk. Pour into jars or a bowl. Cover tightly with plastic wrap or a lid and place in a warm dry place at least six to eight hours or until thickened, overnight if necessary. A good place for this is an oven that is off but has the interior light on. If you stop at this point, you have regular yogurt. Simply refrigerate at this point if that's what you want.
To make Greek yogurt,  place the yogurt in the refrigerator for four hours to firm it a little further and allow some of the whey to separate. After four hours, line a colander with fine mesh cheesecloth or a clean tea towel. Pour the yogurt into the colander. You can either gather the corners of the towel and tie it before hanging it over your sink for 5 hours like this.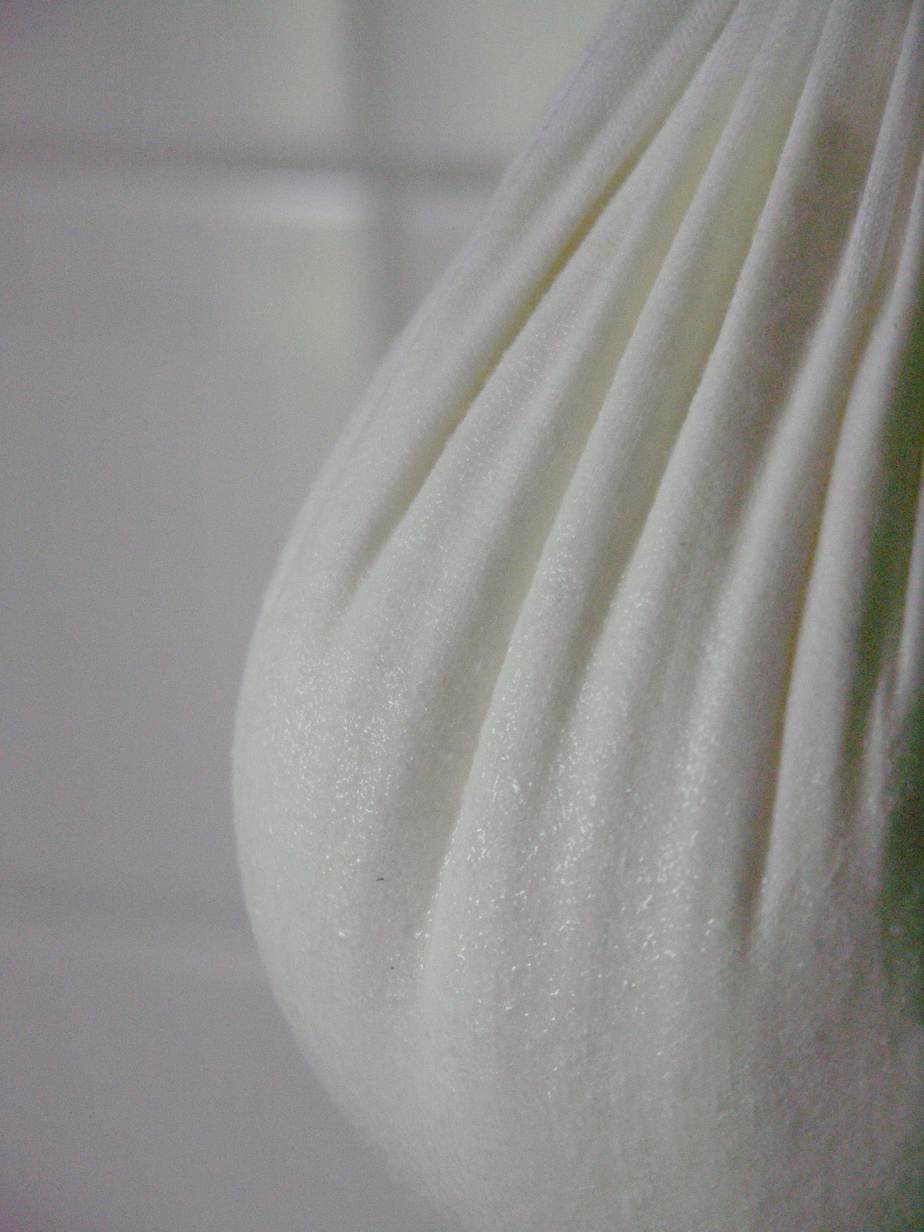 Or you can place the colander over a bowl and place in the refrigerator overnight to drain.
After draining to desired consistency, turn into a bowl.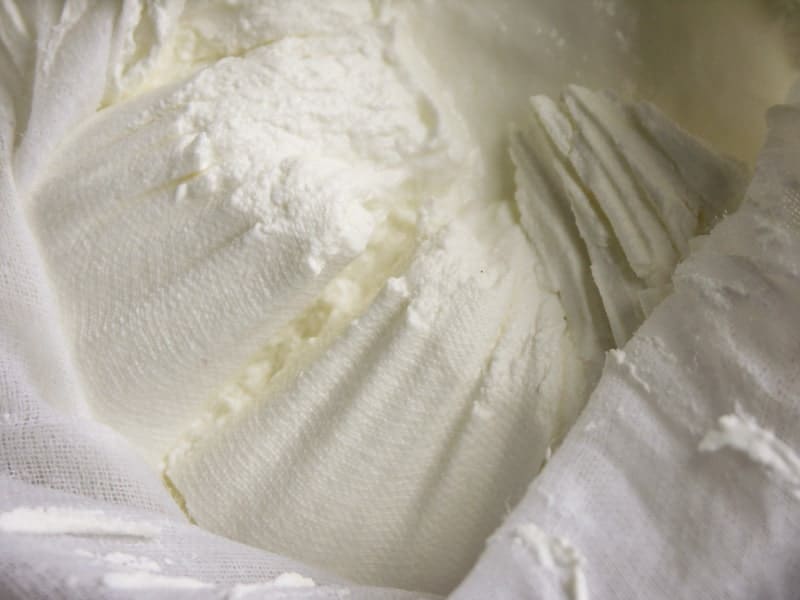 Cover tightly and refrigerate until ready to use.
Cucumber Yogurt Salsa (Raita)
Ingredients:
2 cups Greek yogurt
1 medium sized cucumber, peeled and diced into small cubes
1/2 of a small red onion, peeled and diced into small cubes
2 Tablespoons lemon juice
1 teaspoon dried dill weed or 1 Tablespoon chopped fresh dill
1 clove of garlic, peeled and minced
salt and freshly ground pepper to taste
Stir all ingredients together in a bowl. It is preferable to cover tightly and refrigerate for at least an hour before serving, but this can be eaten immediately.