This is a burger of destiny. A friend recently spent a couple of weeks in Lebanon on a missions trip. Partway through the trip, she texted me that she had just seen the most beautiful burger ever in Lebanon and it was a half-inch thick slab of mozzarella -breaded and deep fried- on a burger. She then said, "Lebanon is a smart, smart country." My brain had already been mulling over the recreation of my best beloved French Crispy, Gooey Fresh Mozzarella Steaks and then I received Pamela's note. My imagination supplied what seemed to me to be the perfect accompaniments: Sun Dried Tomato Spread, arugula, basil, and pretzel buns. Fried Mozzarella and Sun Dried Tomato Burgers were destined to happen.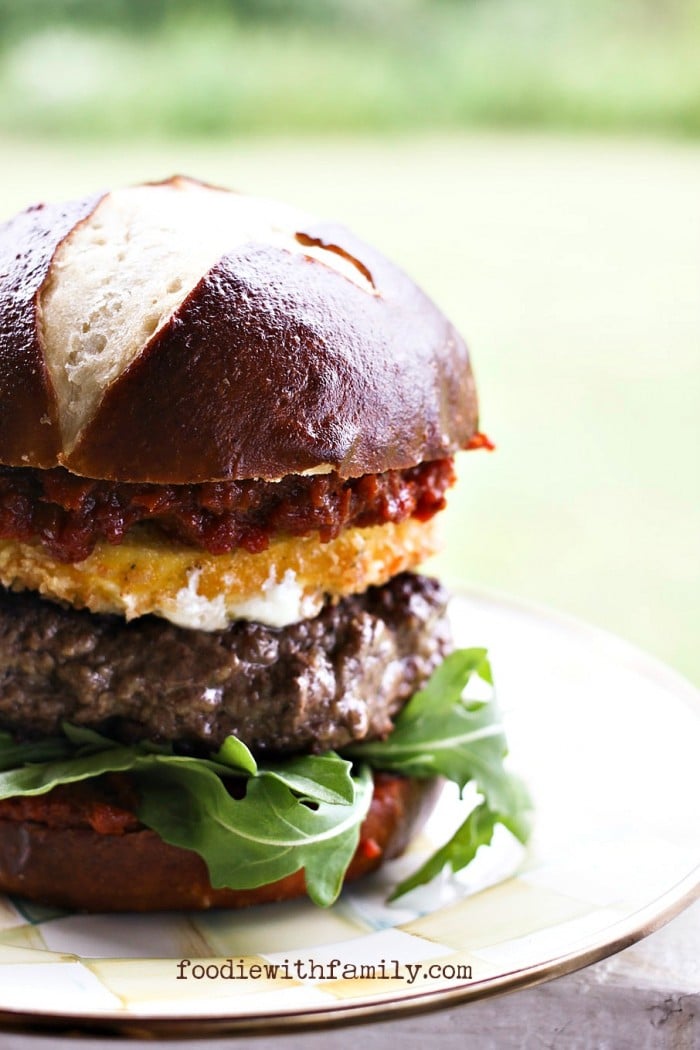 These are burgers that are meant to make your life a little better for however long it takes you to eat them. They're indulgent, to be sure, but so very worth it. Soft pretzel buns are the perfect vehicle for the serious toppings; they're sturdy enough to hold the generous load you're going to lay on them, but they're soft and chewy when it's time to eat. The sun dried tomato spread is tangy, sweet, concentrated tomato goodness with just enough garlic and herbs to make it exciting. The peppery arugula stands in for lettuce and is strong enough to handle a hot burger being perched atop it. The crispy fried mozzarella steak? I don't think I even need to explain why that is meant to be here.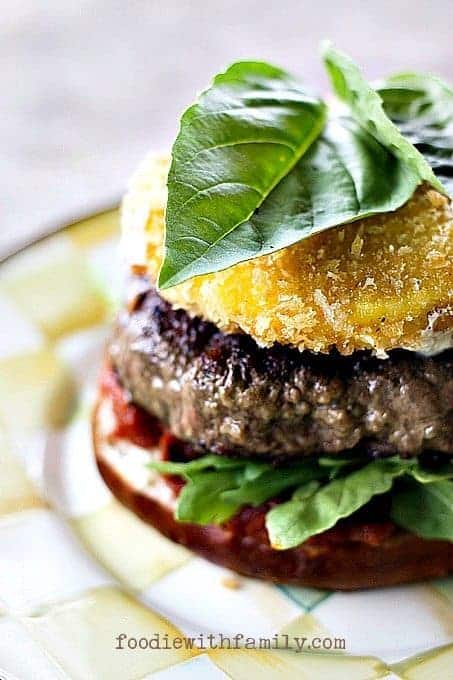 This is the one burger to rule them all. Beware, though; if you instagram these burgers before you eat them, you may just find a peckish and desperate looking friend or two with their faces smooshed up against your dining room window.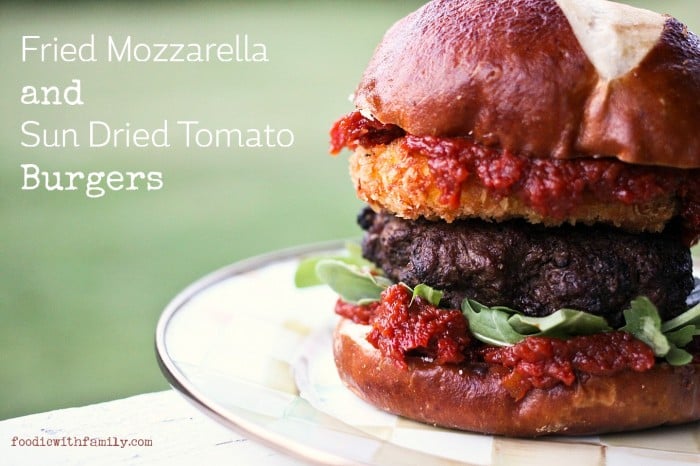 Cook's Notes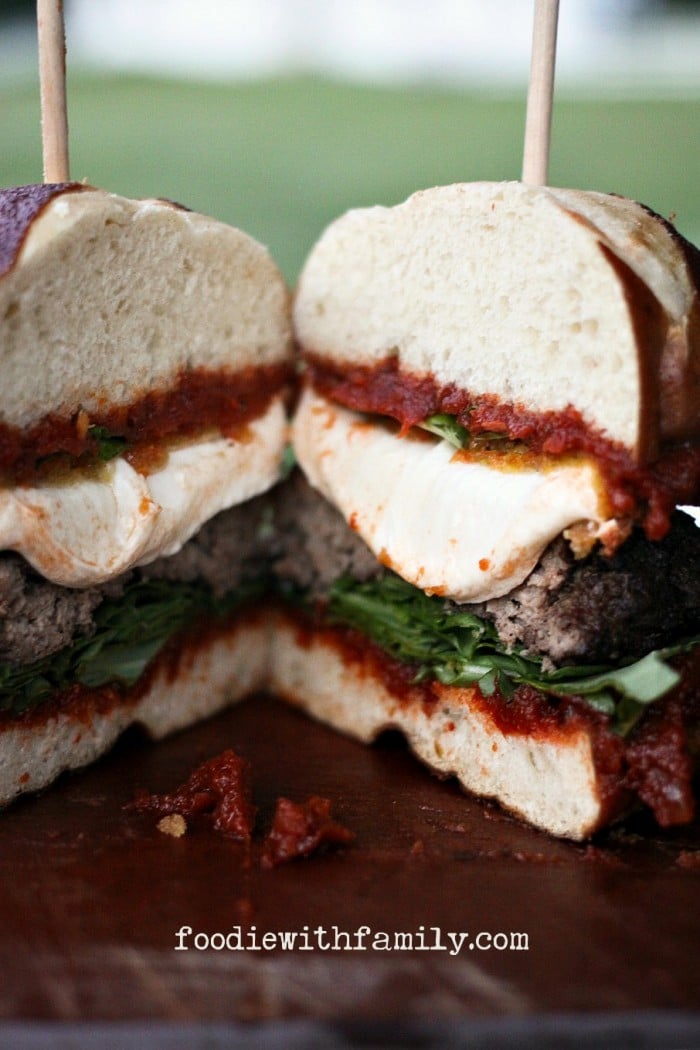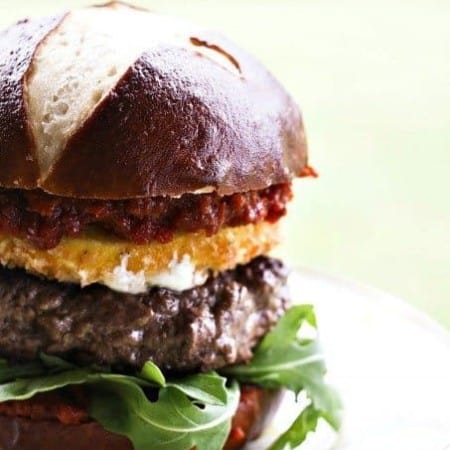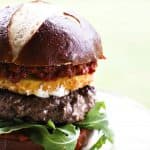 Print
Fried Mozzarella and Sun Dried Tomato Burgers
Ingredients
Per Burger:
1

soft pretzel sandwich roll

4

tablespoons

sun dried tomato spread

1/4

cup

fresh arugula

1

freshly fried Crispy

Gooey Fresh Mozzarella Steak

1

freshly grilled burger

3

fresh large basil leaves
Instructions
To Assemble the Burger:
Spread half of the Sun Dried Tomato Spread over the bottom half of the pretzel bun. Pile the arugula on top of the spread, top with the hot burger, then the Crispy, Gooey Fresh Mozzarella Steak, and the fresh basil leaves. Smear the remaining Sun Dried Tomato Spread on the cut side of the top half of the pretzel bun and perch it on top. Drive a skewer down through the top of the burger to help hold it together, if desired.