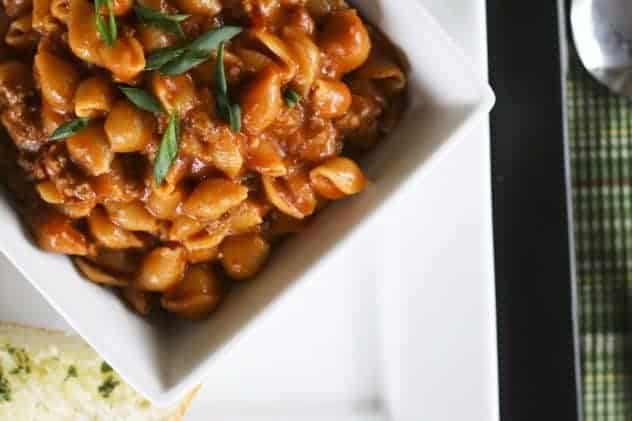 In a world full of uncertainty, there are a few things you can count on beyond death and taxes.
Every time we think our schedule is now clear, it will fill up. Overnight.
Johnny Depp may be weird, but he's easy on the eyes.
Shortly after you take delivery of seventeen chicks and five ducklings and get them situated in your dining room, your husband will be called out of town for a week-long business trip.
When your child enters a room -dripping wet- from a room where there is no faucet but there are seventeen chicks and five ducklings, you will want towels. And probably bleach.
And ibuprofen.
And a Johnny Depp movie.
If you serve cheeseburgers to your five sons for dinner, you automatically win.
If you serve bacon for dinner, you automatically win.
If you serve pasta for dinner -unless it is a frou-frou concoction with artichoke hearts, brined olives and slices of garlic*- you automatically win.
If you find a way to combine cheeseburgers, bacon and pasta, you not only automatically win, but you are the Queen of the World, the Best Mom Ever In the History of the World, and the Prettiest Mom Who Smells Like Bacon and will be told so in no uncertain terms.
It's nice to be The Prettiest Mom Who Smells Like Bacon. I can live with that title.
*Don't get me wrong. I would like that. In fact, I'd eat the heck out of that. I'd probably even hide the last little bit in an ugly bowl in the back corner of the refrigerator so no one else would get it, but it would not be a universally pleasing dish. That's all I'm saying.
We are talking about comfort food writ large as a one-pot wonder. Yes. Let's take a deep breath together and think about that beautiful thought for just a moment. It only dirties one pot.
Does anyone else get weepy when they only have one pan to wash after dinner? Anyone? Please?
This pasta, though… It is all that is good about cheeseburgers, bacon, pasta and comfort food all rolled into one. The crispy bacon and browned ground beef filled cheesy tomato sauce seeps into the spaces of whichever pasta you choose, so I recommend one that can hold a little bit of everything; we prefer to use small shells for maximum sauce hold-age. Elbow noodles will do just dandy, but the shells are like little tiny pasta cups full of goodness. (I will not be winning a James Beard food writing award for the preceding sentence, but it's been a busy week. Where's Johnny Depp? I'm fairly certain he's in the South of France and he's probably not mopping up duck poo. Oh dear. I'd best stop whilst I'm ahead. At least I hope I'm still ahead.)
Even if your menu is planned for a month solid, I encourage you all to lay the ingredients for this dish in your pantry as insurance against traveling spouses, busy weeks, standardized testing (yes, we're doing THAT this week, too), field trips, and juvenile poultry. I guarantee that one of these nights you're going to be so glad you have it available. And when you do make it, it's going to knock everyone's socks off. Who loves you? I do!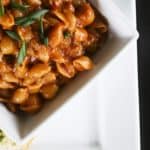 Bacon Cheeseburger Pasta
This pure, unadulterated comfort food is pasta simmered in a bacon and burger filled cheesy tomato sauce. It doesn't get better (or easier) than this! Adapted, with thanks, from Melissa who adapted it from Ezra Pound Cake. Thank you ladies!
Ingredients
1/2

pound

sliced bacon

1

pound

lean ground beef

1

onion

peeled and very finely chopped

1

garlic clove

peeled and pressed or finely minced

1

can

6 ounces tomato paste

1

cup

ketchup

4

cups

beef broth

1

cup

water

2

tablespoons

Dijon mustard

1

teaspoon

Worcestershire sauce

1

teaspoon

salt

1

teaspoon

onion powder

preferably granulated onion

3/4

teaspoon

garlic powder

preferably granulated garlic

1/8 to 1/2

teaspoon

crushed red pepper flakes

or more, to taste depending on heat tolerance and preference.

1

pound

dry small shell or elbow pasta

2

cups

Cheddar cheese

grated
Optional, but tasty:
thinly sliced green onions for garnish
Instructions
Stack the bacon strips and cut down through the stack at 1/4-inch intervals. When done, you should have a pile of thin bacon strips. Put these into a large stockpot over medium-low heat, stirring frequently until the bacon is crispy. Use a slotted spoon to transfer the crispy bacon to a paper towel lined plate to drain. Pour the remaining bacon grease out of the pan (and hopefully into a jar to use in tasty things later.)

Return the pan to the heat, break up the ground beef over the bottom of the pan and add the onions to the pot. Use a sturdy wooden spoon to continually break up the beef and work the onions into the meat until the meat is no longer pink but brown. If there is a great deal of fat in the pan, carefully pour most of it off. If there's just a small amount of fat in the bottom of the pan, keep it. It's full of flavour! Return the pan to the heat again.

In a large mixing bowl, whisk together the garlic, tomato paste, ketchup, beef broth, water, mustard, Worcestershire sauce, salt, and onion and garlic powders. Pour this over the browned beef. Stir well, raise the heat to high and bring the mixture to a boil. When it is boiling, gently stir in the dry pasta, add a lid to the pan and drop the heat to low. Cook for 10 to 12 minutes, stirring every couple of minutes to prevent the pasta from sticking. When the pasta is tender, turn off the heat, add all of the grated cheese and the the crispy bacon and stir gently until the cheese is melted in completely and the bacon is evenly distributed.

Serve hot or very warm.