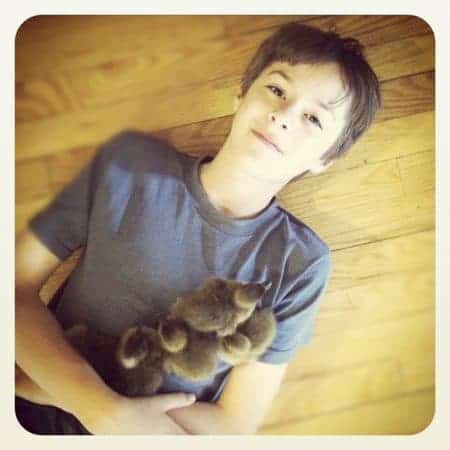 Way back in January, my now twelve year old son was offered a choice of birthday presents; a video game (immediate gratification) or live ducklings when our feed mill got in the spring shipment (delayed gratification.) Once more proving that my second born is my dad (That's Mr. Delayed Gratification.) redux, he opted for the ducklings.
It was a long wait, but it was totally worth it. Just look at his face.
When the little critters arrived last week, we realized we knew nothing about ducks aside from the fact that they're so darned charming.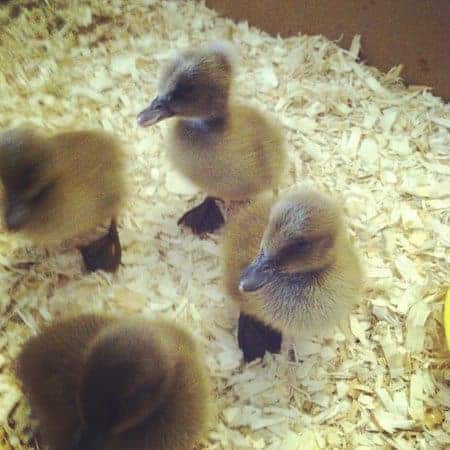 As it turns out, there really isn't much to keeping ducks other than a willingness to frequently clean out the brooder 'til they're old enough to be outside. By frequently, I mean FREQUENTLY.
Today was an especially exciting day for our young duck owner. He helped his ducklings have their first supervised swim. I thought I'd share the video here. Please excuse my dorky honking voice cooing over the ducklings. What can I say? Their cuteness power is unparalleled. I challenge you to look at these without an "Awwwwww!" escaping at least once.
As my mom used to say to us when we were cranky, "Don't SMILE!" Just try to resist.
[youtube]http://www.youtube.com/watch?v=p6qsugn9oUw[/youtube]