Just look at the potatoes in that picture. Those spuds are the embodiment of everything a potato should be; mahogany and crisp on the outside, fluffy on the inside, blanketed with nutty brown butter and crusted with toasted cheese. Those potatoes are good enough that they would've made Dr. Atkins repent of his low-carb ways.*
*Sure, he had people's best interests at heart. And I could probably physically survive under such an ascetic diet but emotionally I would die a thousand deaths. Potatoes and me, we're BFFs.
Roasted Crispy Cheese Potatoes make my kids quiet. Well, at least until the bottom of the dish shows and then it's a free for all with every man, boy and Mom for him or herself. If you whip up a pan of these to accompany a roast or grilled meat when cooking for the meat-and-potatoes set you will achieve a level of esteem just shy of sainthood. This is pure potato heaven and guaranteed to make men love you and women want to be you. (Or vice versa.) Hey, they're even satisfying enough to forget the meat. (Don't tell anyone I said that.)
Did I mention how simple these are to make? They take five ingredients. That's it.
Enough talk. Let's make these potatoes.
For a photo-free, printer friendly version of this recipe, click here!
Roasted Crispy Cheese Potatoes
Inspired by a similar recipe from my Grandma Shaffer.
Ingredients:
12 medium size Yukon Gold potatoes, peeled
1 stick (1/4 of a pound) of unsalted butter
1 cup (more or less to taste) finely grated Parmesan, Romano or Asiago cheese
salt and pepper to taste
Lay an unwrapped stick of butter on a rimmed half-sheet pan on a shelf near the center over your oven. Yes. A whole stick of butter. I never said this one was diet friendly. But it's so good. And my pan is sorry looking, but I'm just keeping it real. Pans get a work-out around here. This is the prettiest one I have.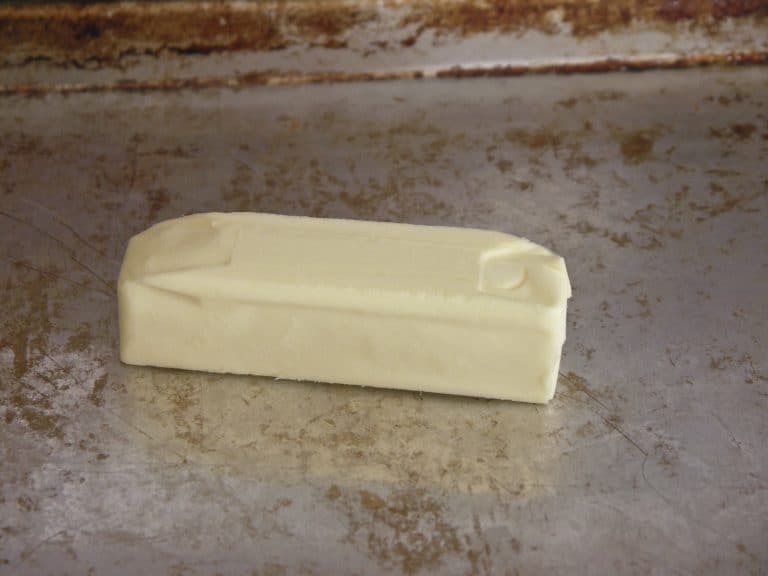 Turn oven on and begin preheating to 425°F.
Now on to the potatoes…
Cut potatoes in half lengthwise.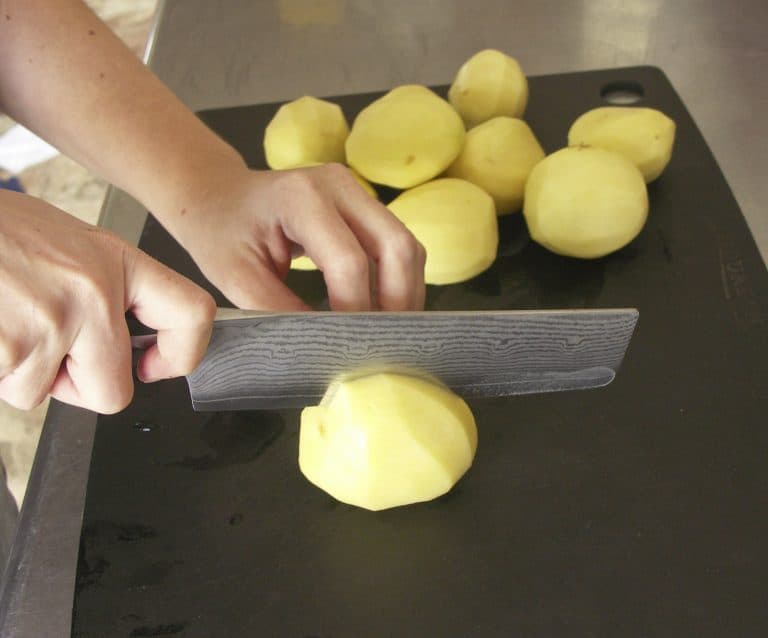 Lay potato halves, cut side down, on cutting board and cut each half into 4 to 6 roughly equally-sized pieces.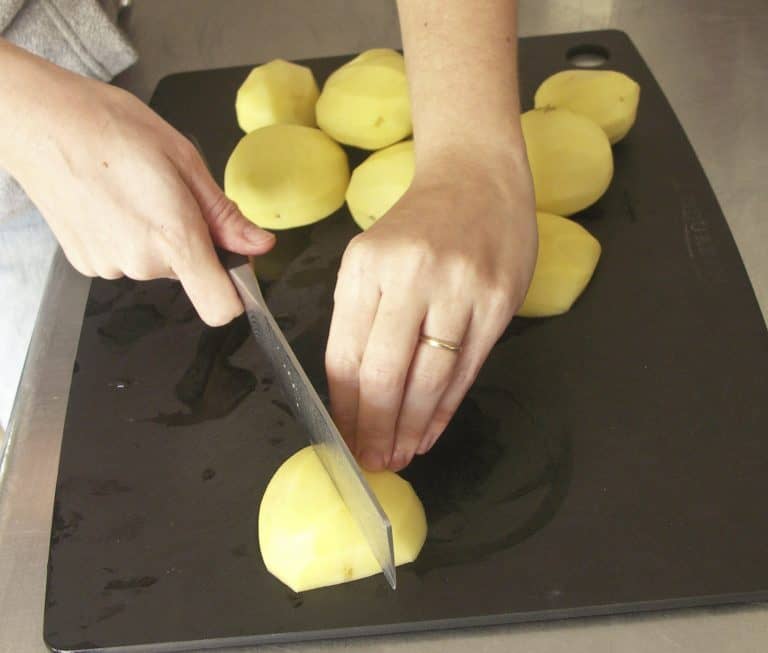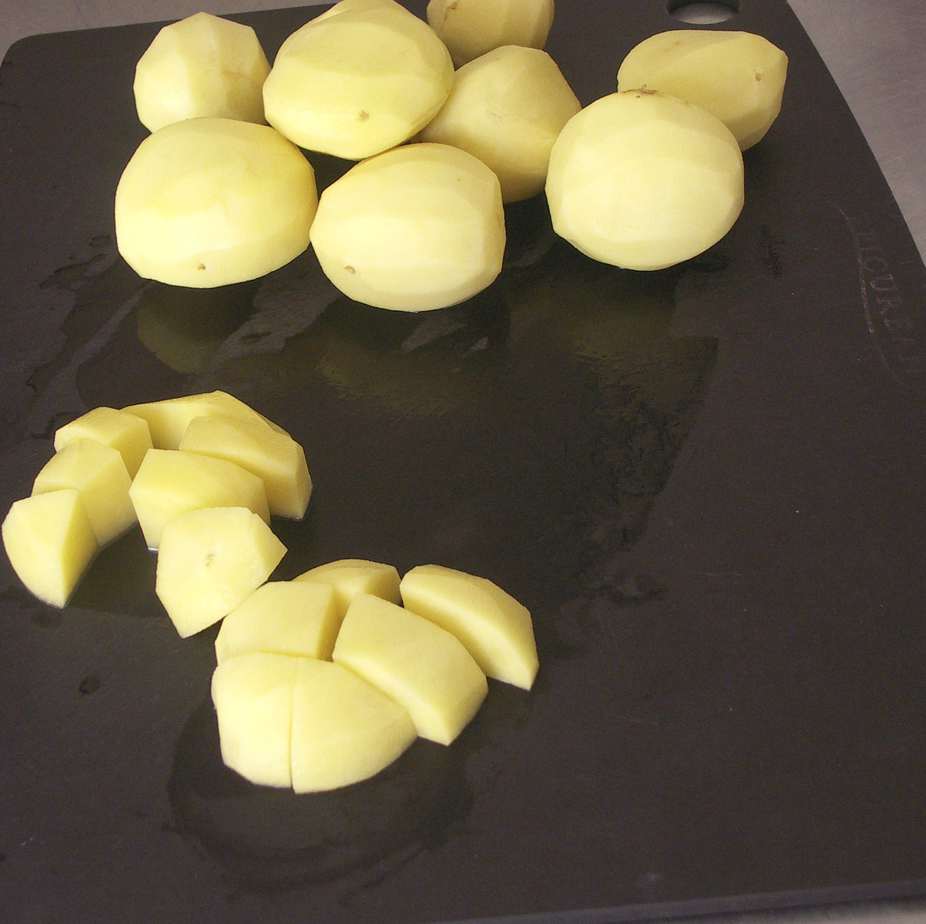 Repeat with the remaining potatoes.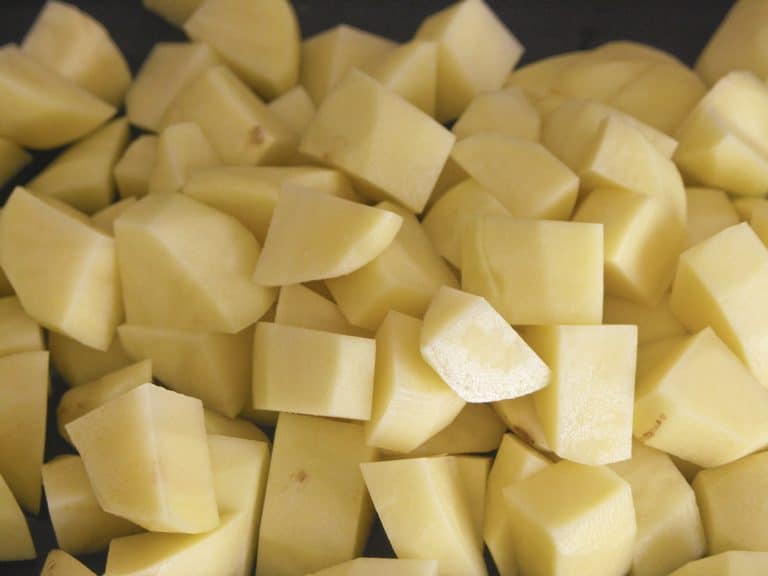 Check the pan in the oven. Butter should be melted but not burned. If there are areas that are starting to brown lightly you're fine! Remove pan from oven when butter is almost fully melted the butter will finish melted on the pan.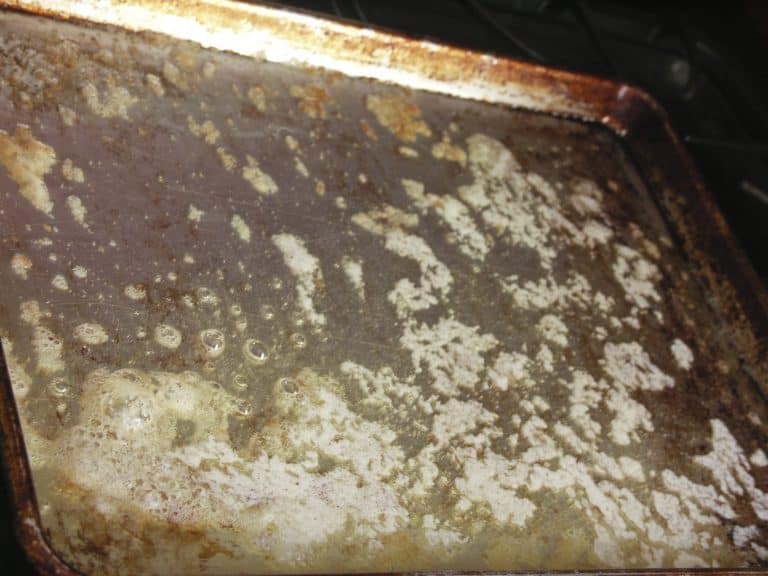 Grate  cheese evenly over melted butter. I like to make sure there's a good layer on the bottom of the pan. No skimping here!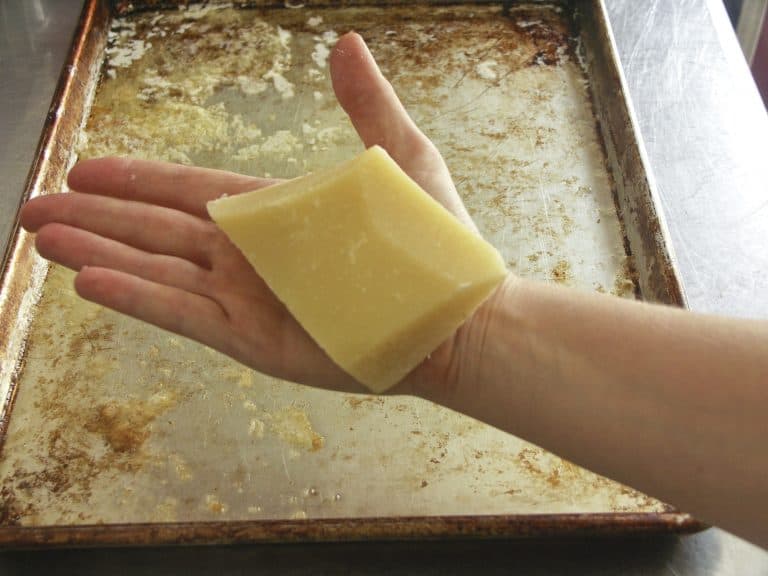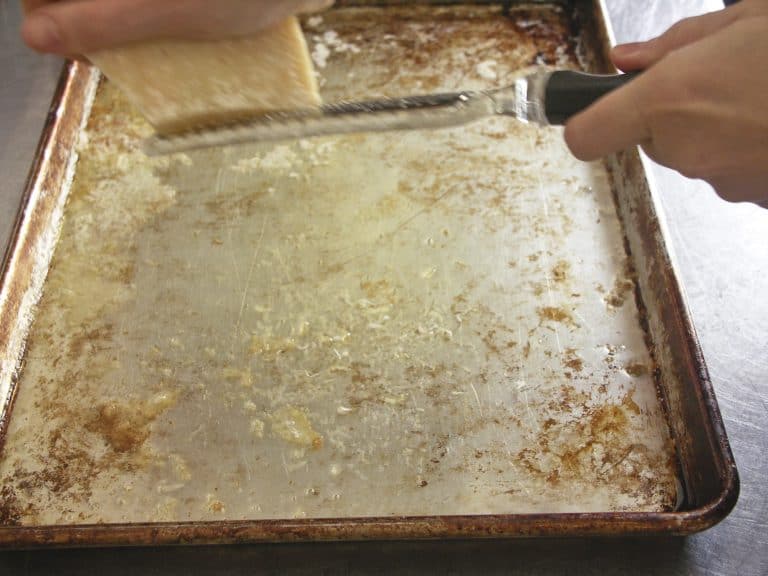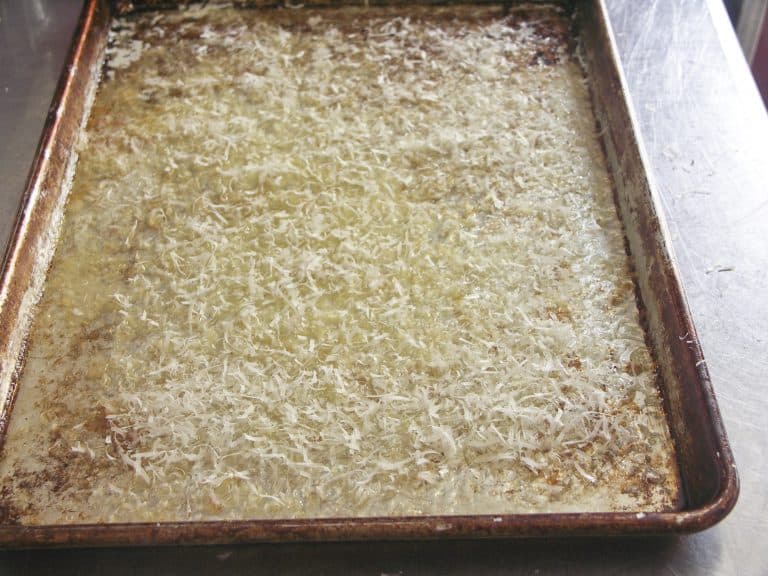 Sprinkle with salt and pepper to taste.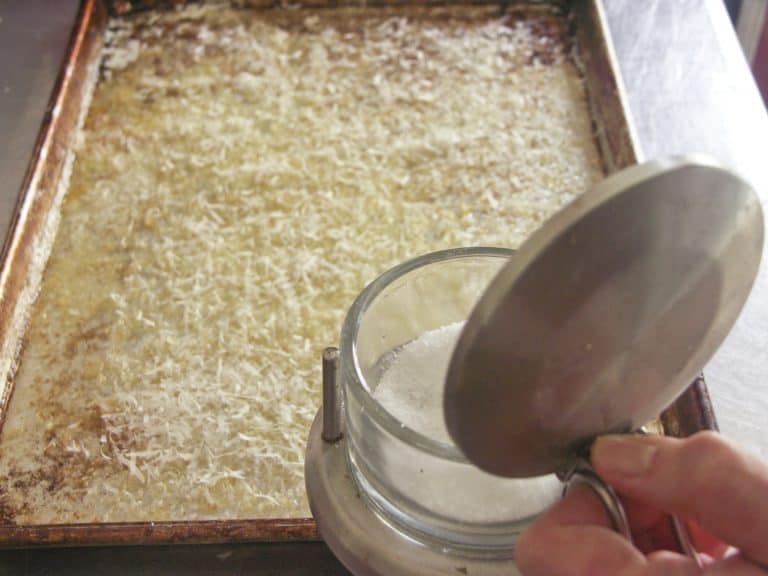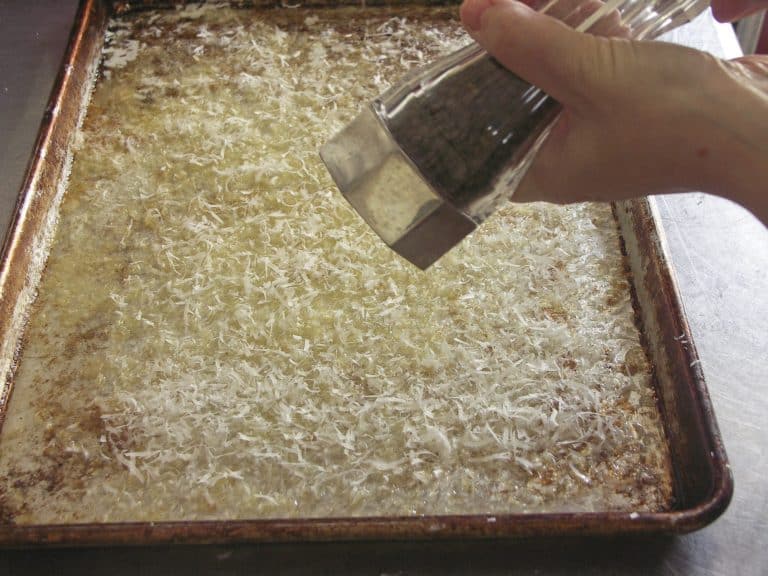 Arrange potato pieces over the cheese and butter.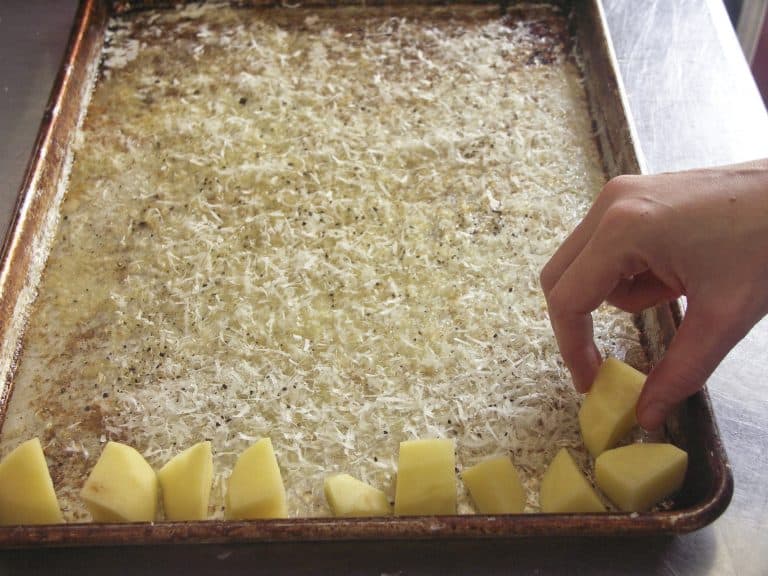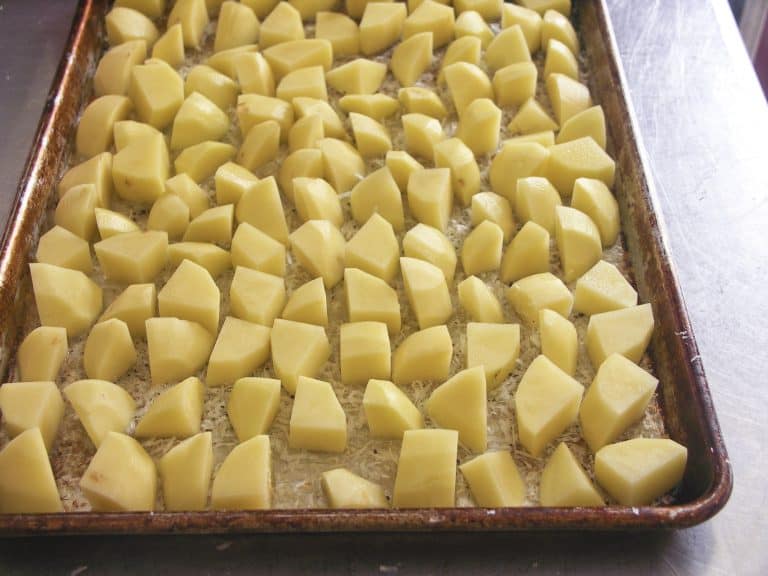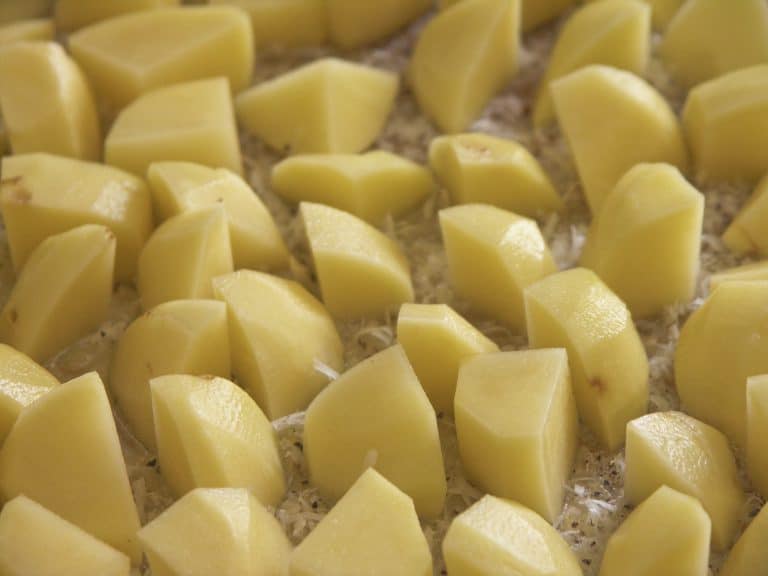 Return pan to the oven and bake at 425°F for 30-45 minutes, depending on how crisp and brown you like them. I like potatoes brown. I think potatoes are meant to be brown.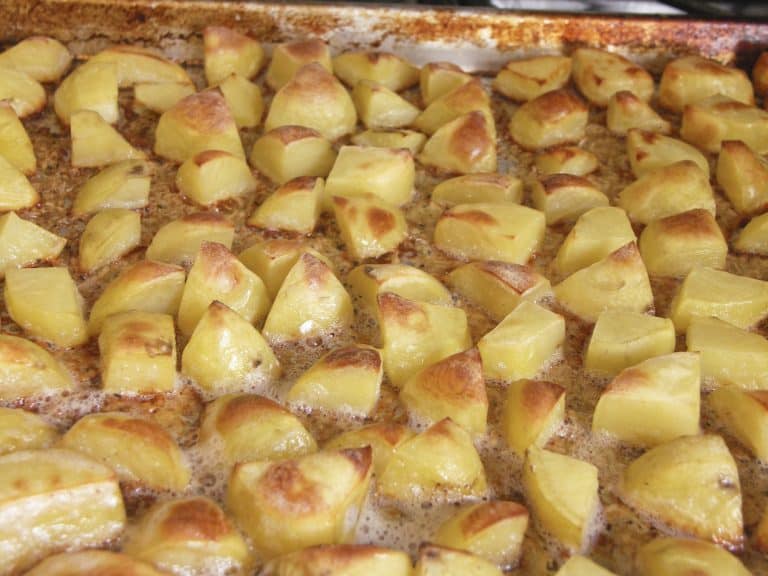 Remove pan from oven when the potatoes reach desired color and transfer to a serving dish. Sit back and accept the praise that is justly yours for creating something to unbelievably scrumptious.