This is the story of a pie. A pie made by a woman who calls herself a "utilitarian, church pot-luck cook". She says it like an apology. Like the soul-satisfying, hearty fare that she creates to nourish every stray  -both human and animal- that crosses her path is anything less than wonderful. As though the fact that her food doesn't require exotic thises, imported thats,  or expensive you-know-whats excludes her from being a great cook. The hearty soups, stews, casseroles, breads, and desserts that grace her table are also delivered quietly to the homes of friends and strangers recovering from surgery or illness, suffering from loneliness, or 'looking like they need a good meal.'  The meal and the hug that comes with it are free.
But we were talking about this pie. This pie was for her six year old grandson. She had missed celebrating his birthday with him by four days. To her, this might as well have been a month. She arrived at the house with kisses for the grand kids, a birthday present and  a grocery bag holding confectioner's sugar, instant pudding mix, peanut butter, a graham cracker crust and a massive container of whipped topping. She kept one eye on the bowl while laughing and talking with her daughter and  pulling together a pie she had made many times while her own kids were younger.
First the pudding mix and milk in the bowl. While whisking she talked about how her own mother was feeling these days. She was recuperating better than they had all hoped she could following the surgery. Into the pie shell with the pudding.
She popped the pie in the fridge and grabbed a mixing bowl from under her daughter's counter. Throwing a cup or so of confectioner's sugar into the bowl she grabbed a fork. As she told her daughter about the goings-on at her job, she used the fork first to scoop a big mound of peanut butter into the sugar, then to work it into little white-dusted peanut butter pebbles.
There was a break to enjoy a bowl of chowder overflowing with fish, potatoes, corn, onions and cream and play pirates with the grand kids.
She finished assembling the pie with her grandson at her elbow. First the whipped topping went on the set pudding. Then the peanut butter pebbles were scattered over the top. The cheeky little man told his grandma he didn't like pie. She told him that her feelings wouldn't be hurt if he didn't like it but that he should give it a try anyway.
She  played "Happy Birthday" on the out-of-tune piano and sang to the birthday boy before slicing up the pie. Kids who wanted nothing to do with the chowder suddenly discovered their appetites and lined up with plates and spoons. They all plunked down on the couch with their Grandma. Her grandson sat as close as he could without actually sitting on her lap and eyeballed his pie suspiciously. He asked her what the pudding tasted like. He asked her what the crust tasted like. He asked what the peanut butter pebbles tasted like. He asked what the whipped topping tasted like. Then he finally took a bite and the suspicion melted off his face. He liked it. He loved it. He kept thanking her for the pie. He told her she was a great cook. He hugged her. A lot.
She tidied up the kitchen and hugged her crew at least five times each before she left. She left them with smiles and the conviction that somehow each individual one of them was the most important thing in the world to her.
Score another one for the utilitarian, church pot-luck cooks. We should all have this talent.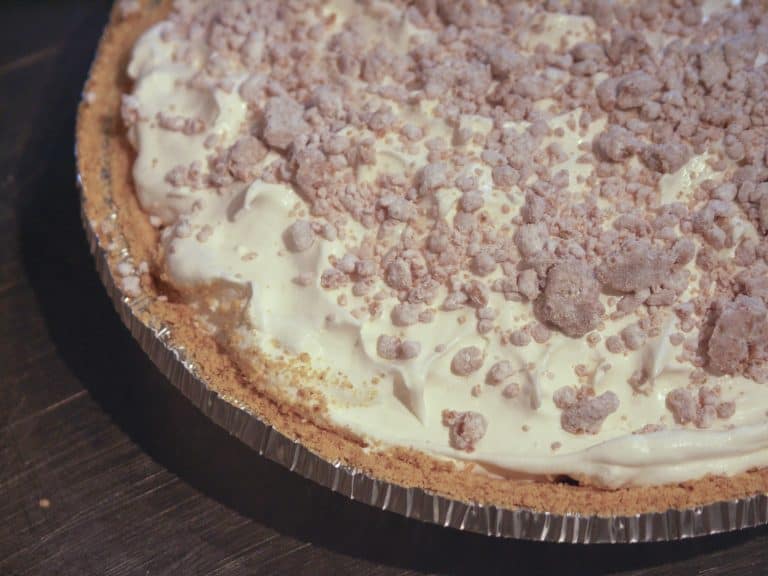 For a photo-free, printer friendly version of this recipe, click here!
Mom's Peanut Butter Pebble Pie
Ingredients:
1 (3.9 ounce) package, any flavor, instant pudding mix
1 -3/4 cups milk
1 graham cracker crust
1 container whipped topping or whipped cream
1/2 cup natural peanut butter, smooth or crunchy
1 -1/4 cups confectioner's (powdered) sugar
In a medium sized mixing bowl, whisk together milk and pudding mix for about one minute, or until the mix is mostly dissolved.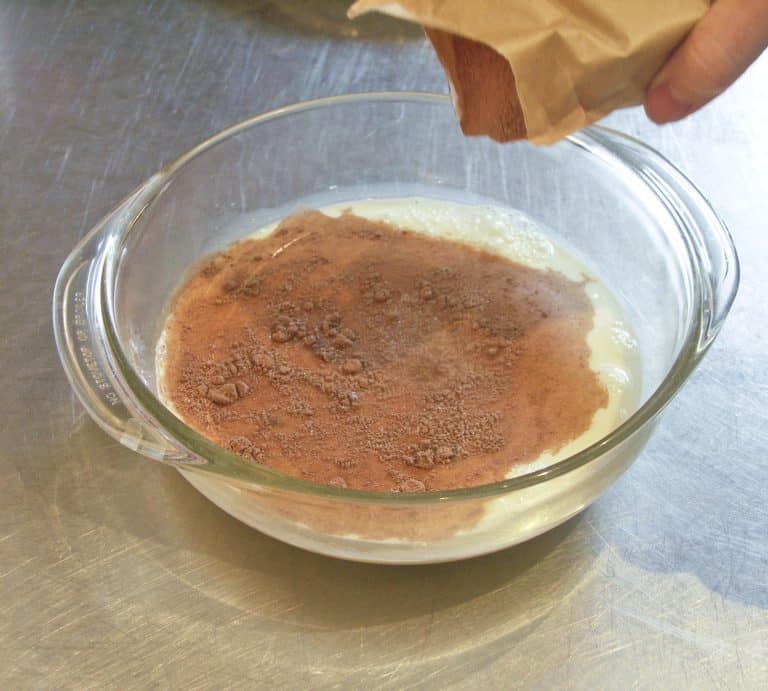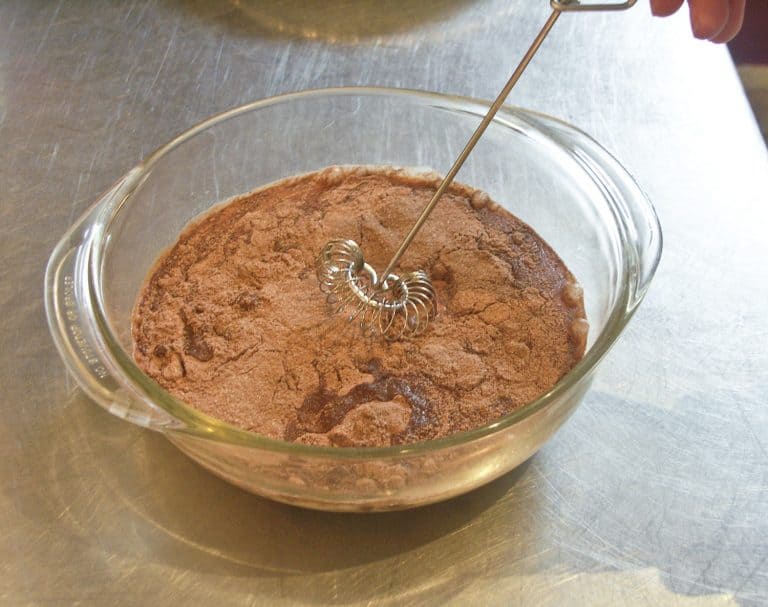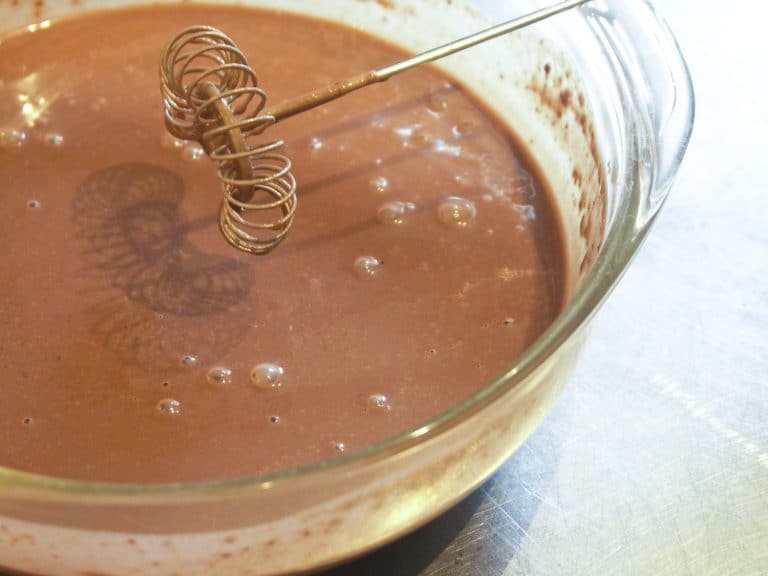 Pour into the graham cracker crust immediately.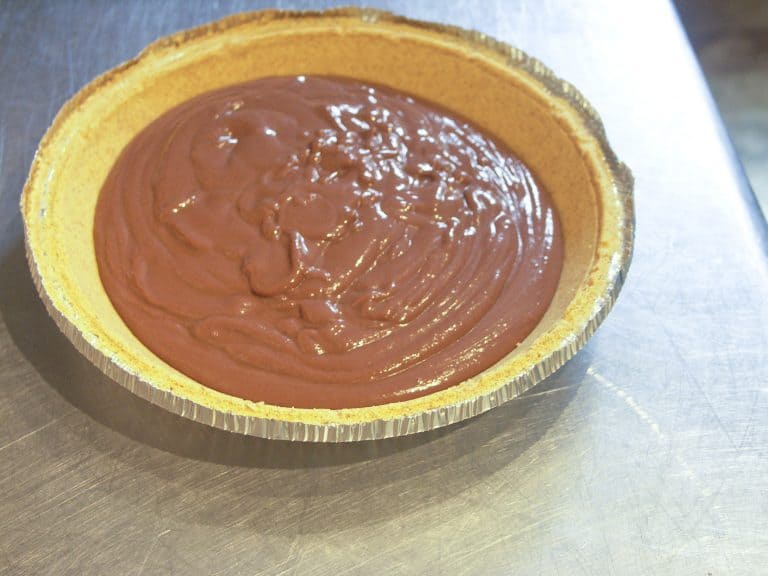 Lightly cover with plastic wrap and stash in the fridge for about a half an hour.
In another bowl, place the peanut butter on top of the confectioner's sugar and work the peanut butter apart with a fork until it resembles gravel or pebbles.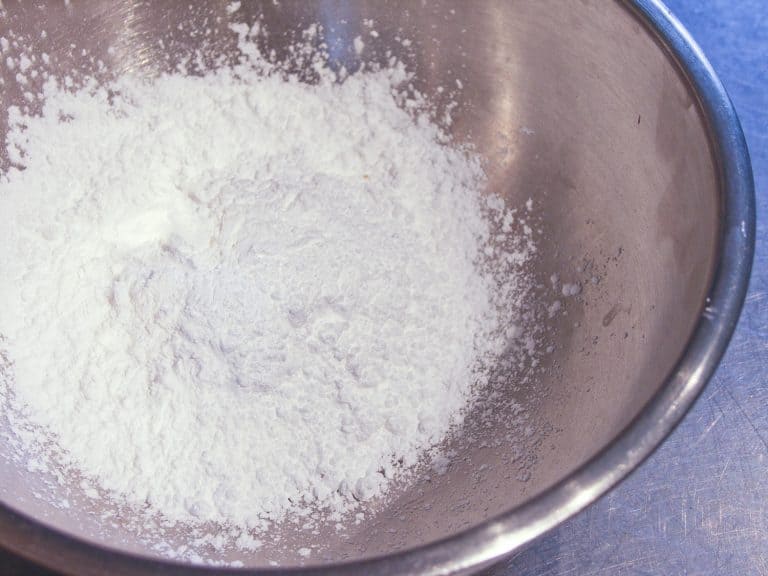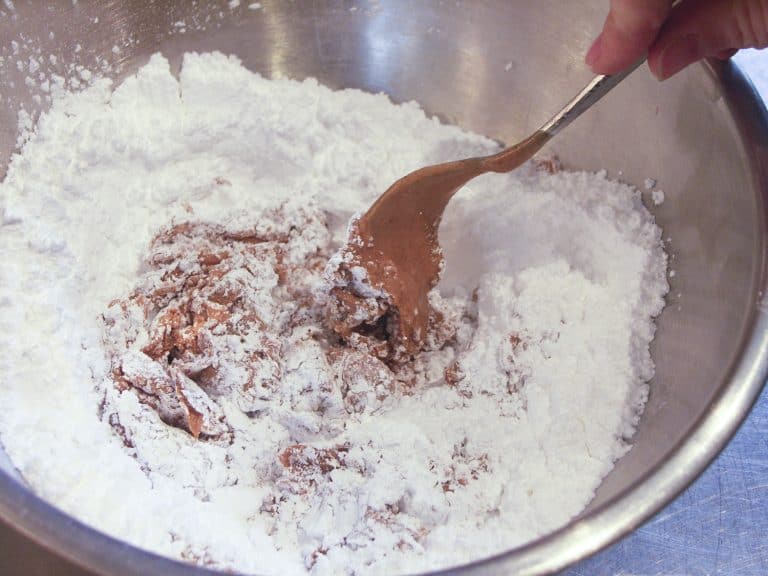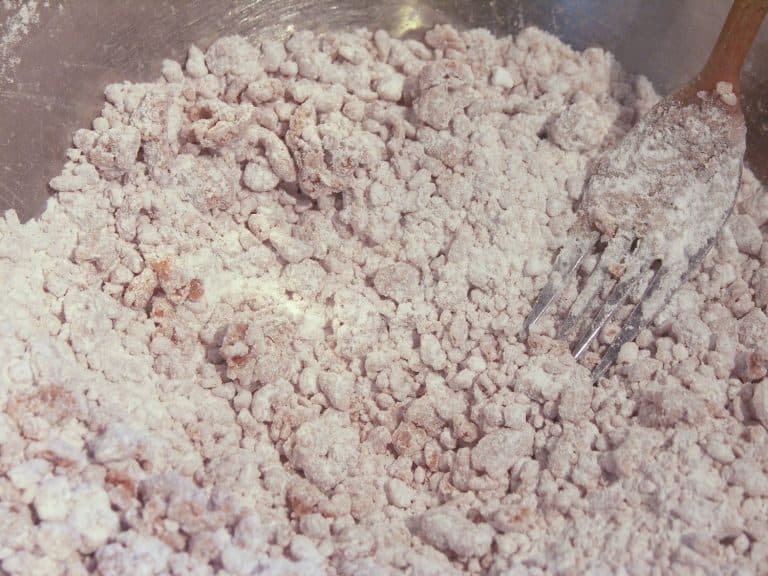 Set aside but keep a sharp lookout for little hands sneaking into the bowl to steal these addictive little peanut butter pebbles.
When ready to serve, slice pie into wedges. Place a wedge of pie on a plate and top with a generous amount of whipped topping or whipped cream and a hearty amount of the peanut butter pebbles. Serve with love. Like my mom.