This is the cook's time of year -the holiday season; the time when we pull out all the stops in our culinary repertoires. This is when cooks everywhere extend themselves to create the most spectacular and succulent savories and sweets that they can possibly turn out of their kitchen. It is time to 'wow' your family and friends with beautiful, memorable repasts. Crisp skinned turkey fresh from the oven. Buttermilk cornbread stuffing redolent with sage, cranberries, and pecans. Festive platters and buffet tables covered with bite-sized morsels and finger foods. Velvety pumpkin pie smothered with sinful piles of brandy-laced whipped cream. Crystal punch bowls brimming with that generations-old recipe for lemon shrub or mulled wine or spiced cider or homemade eggnog. This is what we wait for and plan for through the rest of the year. And how am I starting out the holiday season here on Foodie With Family? What show-stopper am I sharing with you to impress you and all your friends and family?
Dip.
Yes, dip.
Okay. Admittedly that doesn't sound really exciting. But don't go! I promise this is worth it. Consider this. Isn't dip at every party whether fancy or casual? And it's usually an afterthought. Grab the little green tub from the dairy section of the grocery store. You know, the stuff right by the sour cream. If you follow my line of logic (For me this passes for logic.) that makes dip -the most neglected item in the holiday food arsenal- the perfect place to start.
A couple basic pantry items and a tub of Greek yogurt (glorious Greek yogurt) are all it takes to make over the humble dip into 'that dish':  the recipe everyone asks for the day of, the week after and months beyond the party.
Keep it simple like today's recipe.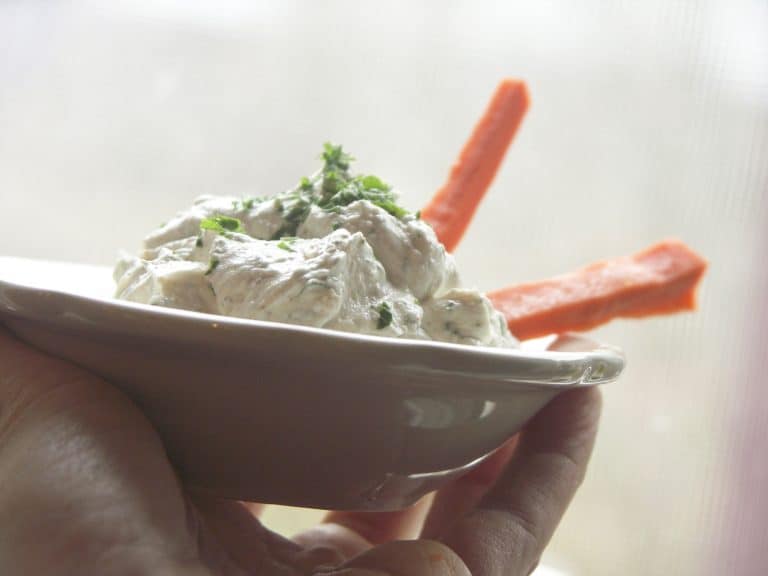 Or add a few extra special ingredients to transform it yet again (Like the recipe I'll be posting on Sunday for Spanakopita Dip, but I'm getting ahead of myself.)  Either way, you end up with a unique dip that is superior to anything you can buy from a store.
If you haven't yet experienced Greek yogurt in all its glory, this is a great time to start. Greek yogurt has been strained, meaning extra whey has been removed from it, making it extra thick, smooth and creamy. This thickness is what makes it the perfect stand-in for the usual suspects in dip recipes; sour cream and mayonnaise. Why swap out the traditional ingredients? There are two very good and very different reasons.
Mayonnaise* is a common offender in food poisoning cases. When mayonnaise is present and is held at room temperature for long periods of time, it is a perfect breeding ground for food borne pathogens such as e. coli, salmonella and other nasties. That means dip made with Greek yogurt can sit out at room temperature safely much longer than dips made with mayonnaise.
Unlike mayonnaise and sour cream, Greek yogurt is good for you! Higher in protein and lower in both calories and saturated fat than mayonnaise and sour cream**, Greek yogurt has the added benefit of being a live and active cultured product. In other words, it's good for your digestive tract. When you replace mayo and sour cream with yogurt you get all the good things that yogurt can do for you. You keep the creamy, silky, substantial feel of mayonnaise and sour cream with none of the bad stuff (saturated fat, calories, etc…) that come with them.
*There are differences in the level of risk between commercial and homemade mayonnaise. Commercial mayonnaise often is acidic and salty enough to hold down bacterial growth. Homemade mayonnaise can vary greatly in the acid and salt levels and is usually made with raw egg. Food borne illnesses occuring after eating items made with commercial mayonnaise are most likely to be caused by the ingredients mixed into the mayonnaise rather than the mayonnaise itself. Don't misunderstand me, I'll carry on eating homemade mayonnaise because I have a healthy immune system and it tastes so danged good. Just be aware that this is reality. For more information on food borne illnesses related to mayonnaise, you can click here.
**Yes. There are some sour creams that contain probiotic cultures, but it's not a given. You have to read your labels!
Being so healthy and so easy to pull together makes this dip a cinch for last minute party preparations and for snack attacks. So go on; indulge! Dunk your chips and vegetable sticks with wild abandon! It's good for you!
For a photo-free, printer-friendly version of this recipe, click here!
Dill-icious Greek Yogurt Dip
Looking for a quick and inexpensive hostess or host gift for a party? Put the dry ingredients for this dip into a little resealable plastic bag. Neatly print the instructions for the dip on a note card and attach the card and a little wooden spoon to the bag with ribbon or raffia. This is great by itself or with a tub of Greek yogurt to accompany it!
Ingredients:
1 (17.6 ounce) container Greek yogurt
2 Tablespoons minced fresh parsley leaves (or 2 teaspoons dried parsley flakes)
1 Tablespoon dry minced onion flakes
1 teaspoon garlic salt
1 teaspoon dried dill weed
½ teaspoon paprika
Open your container of Greek yogurt. If yours is like the kind I buy, you'll find a little piece of parchment laying on top of the yogurt. You're going to want to get rid of that. I forgot it once before making smoothies with Greek yogurt. Blended parchment doesn't taste so good.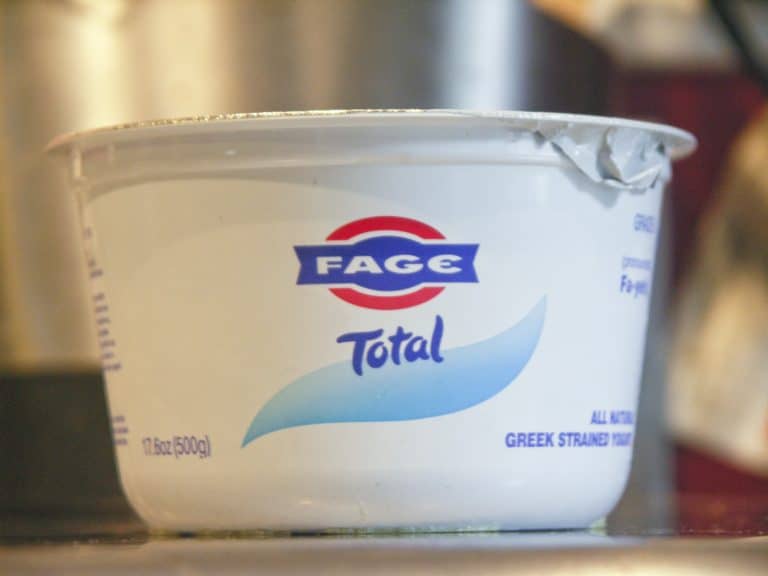 Buh-bye, parchment.
Now add the yogurt, along with the remaining ingredients to a bowl and mix until smooth.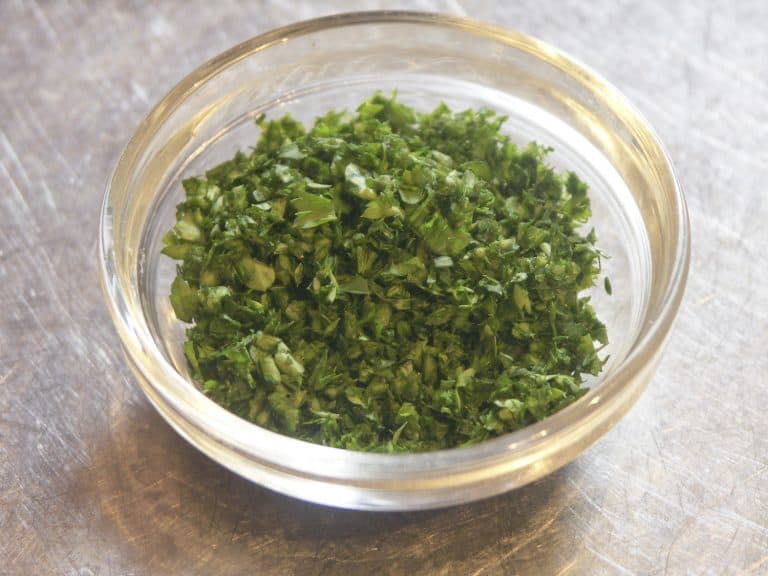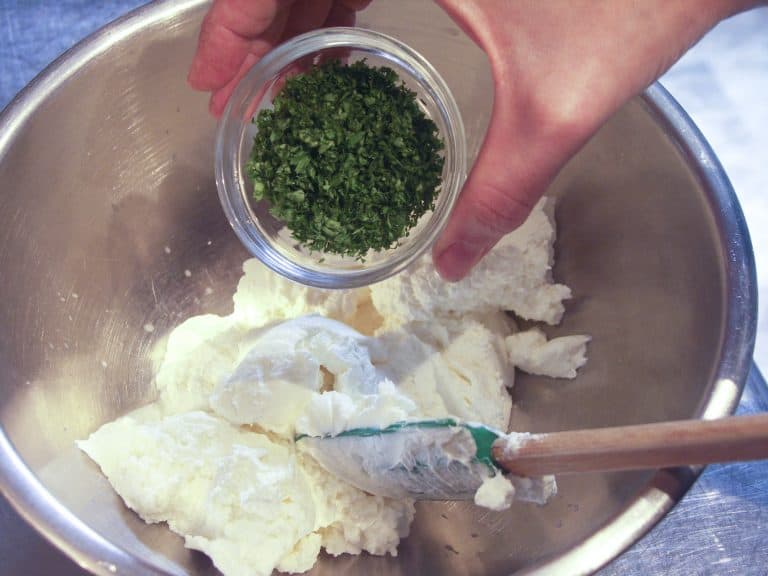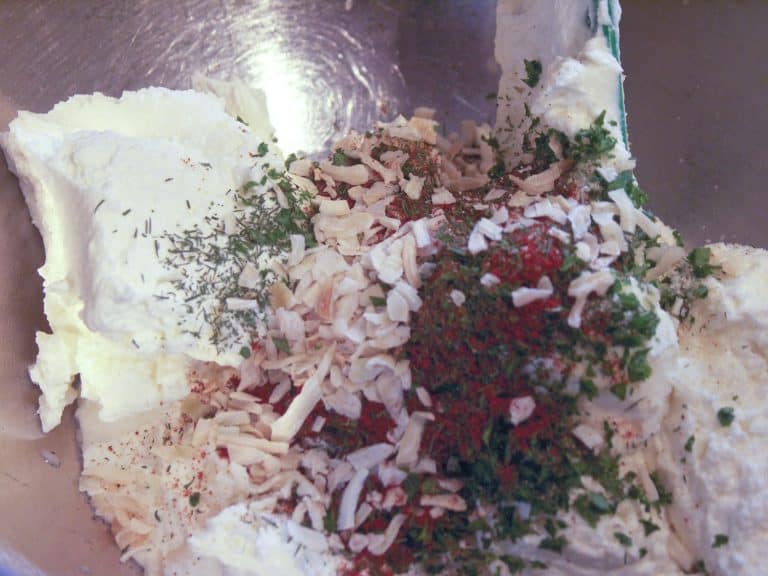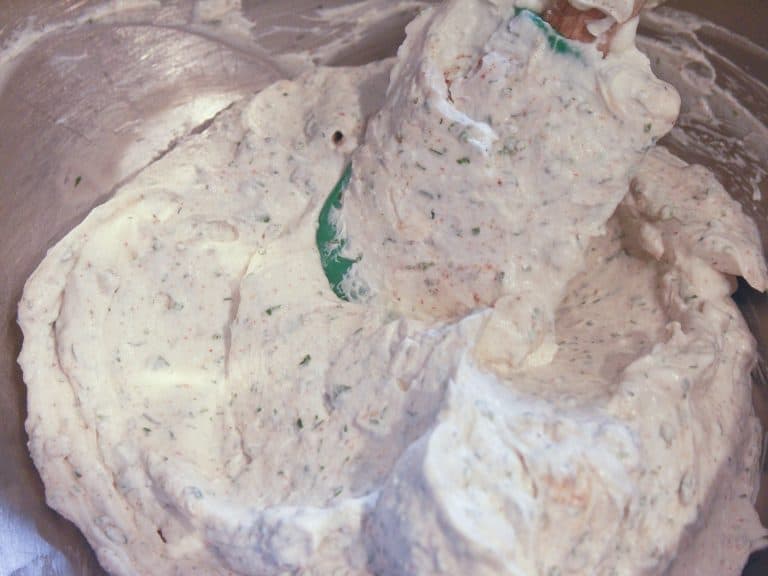 Refrigerate for an hour prior to serving. Serve with vegetable sticks, chips, crackers or bread.
Store leftovers in a tightly covered container in the refrigerator.
I realize there is, all of a sudden, a lot of food photographed in my hands by the window. We're talking about Late Fall and Winter in the Southern Tier of New York. I believe we have about 427 minutes of sunlight these days and that'll get shorter before it gets longer. I'm sorry, but a gal's gotta do what a gal's gotta do.
On Sunday, we'll dress up this basic dip and turn it into spectacular Spanakopita Dip. More dip? Oh yes. But this one's different; Spanakopita Dip is not just for dipping…