I always want to love mulled cider, but in practice, I usually find it cloyingly sweet and over spiced. I want the character of the apple cider -such a beautiful, seasonal treat- to shine through, and with all the added sweet stuff and overpowering spices, it just gets lost. I issued myself an order to make a mulled cider I loved, and I'm happy to share the results of that with you today: Best Slow-Cooker Mulled Cider.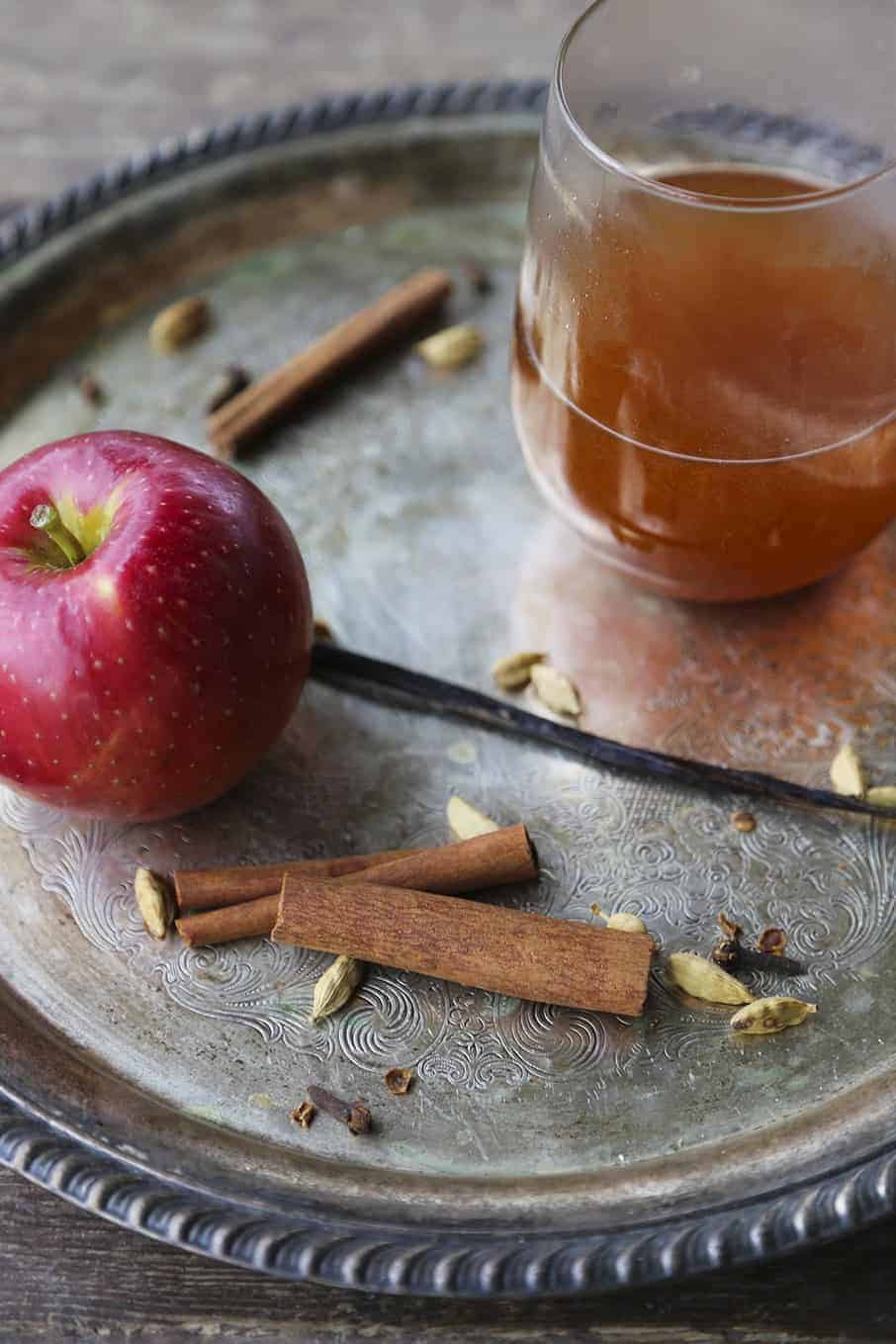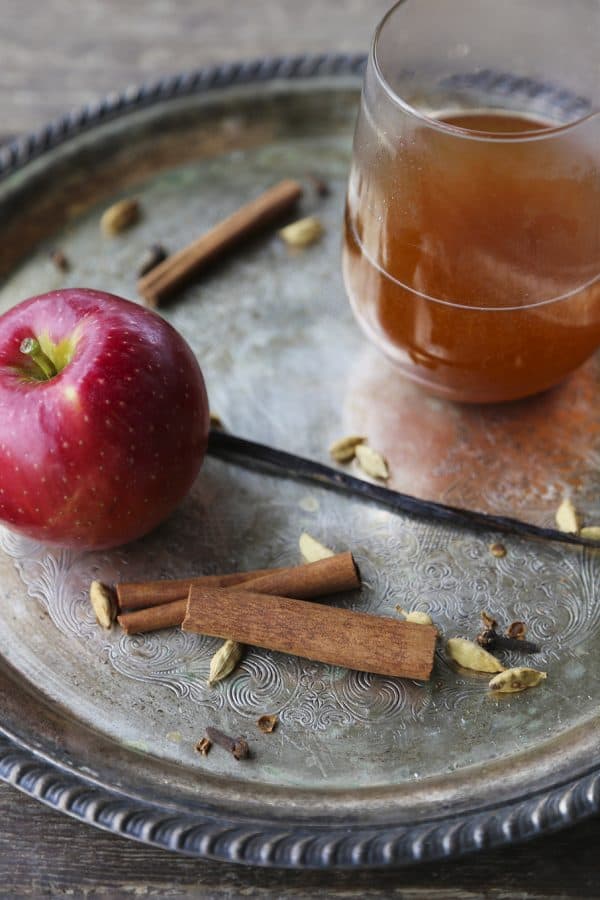 Herbal, warm, and slightly sweetened with maple syrup, our Best Slow-Cooker Mulled Cider is just different enough from your average mulled cider to be memorable. A gallon of it disappeared like free money when I took it up to the ballet conservatory where my son attends when I took up my usual position on the couch-of-waiting-parents while they rehearsed for the upcoming performance. It's awfully handy having a built in bevvy of taste-testers waiting all together for their kids. The kids and parents alike loved it.
Cook's Notes
Our Best Slow Cooker Mulled Cider is a great party option. Prepare the night before the party and strain into an airpot in the morning. You can stir the maple syrup directly into the syrup in the airpot. If you're looking for a great airpot, I own and recommend this one, but there are many other affordable options out there, too.
If you don't have an airpot, you can keep it in the slow cooker and simply add the maple syrup in the slow cooker. Use a slotted spoon to remove the lemon slices and whole spices, stir in the maple syrup, switch your slow-cooker to the "Keep Warm" setting, and serve with a ladle alongside.
This is a great option for all ages, but if it's an adults-only get together, and you wish to do so, it is smooth and wonderful mixed with rum!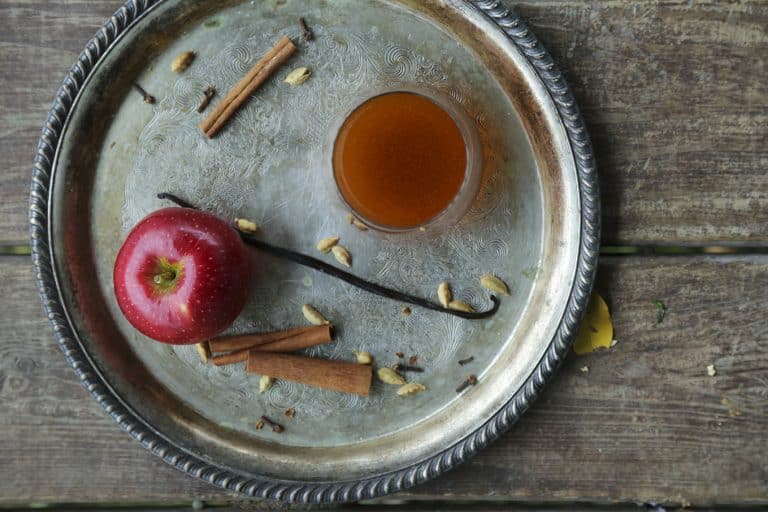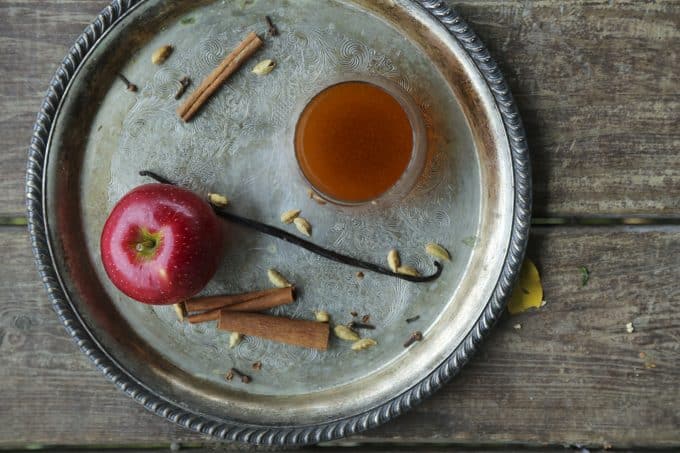 Connect with Foodie with Family
facebook | pinterest | instagram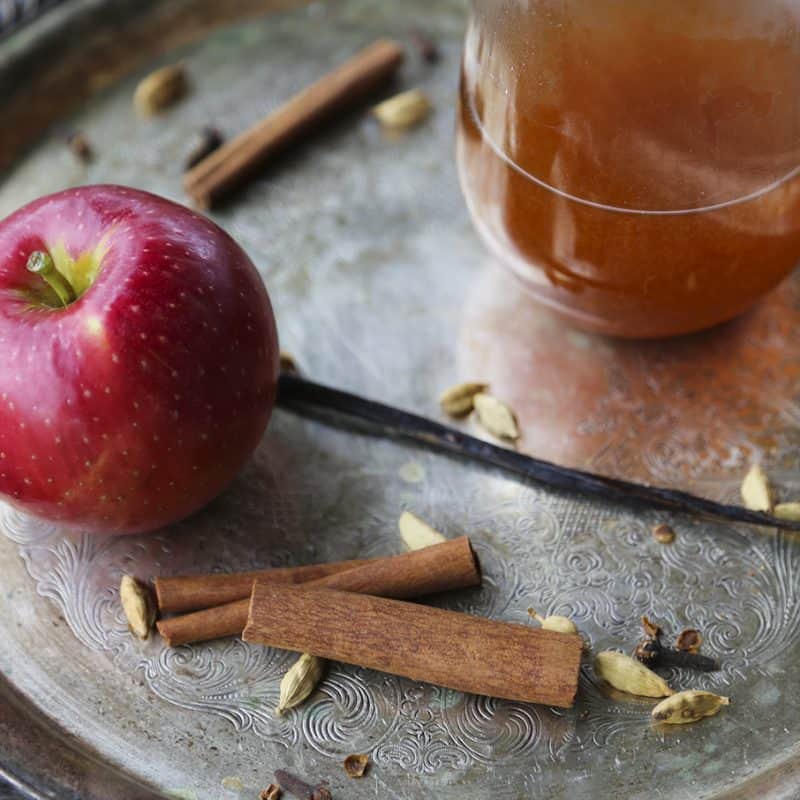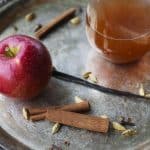 Print
Best Slow-Cooker Mulled Cider
Bursting with fresh apple flavour, this slightly herbal, gently vanilla-scented, lightly maple sweetened brew is our Best Slow-Cooker Mulled Cider.
Ingredients
1

gallon

fresh

plain apple cider

1

lemon

scrubbed and sliced into rounds

4

cinnamon sticks

4

green cardamom pods

slightly crushed

4

whole cloves

4

scrapings of nutmeg

2-

inch

piece of vanilla bean

2/3

to 1 cup dark maple syrup
Instructions
Combine all ingredients except the maple syrup in a slow cooker, cover, and let go 8 hours or overnight. The cider solids will fall down to the bottom. Scoop the cider carefully, trying to avoid stirring up the sediment from the slow-cooker into a fine mesh sieve over a pitcher or thermo or airpot. Stir in the maple syrup. Serve hot as is or with rum added.