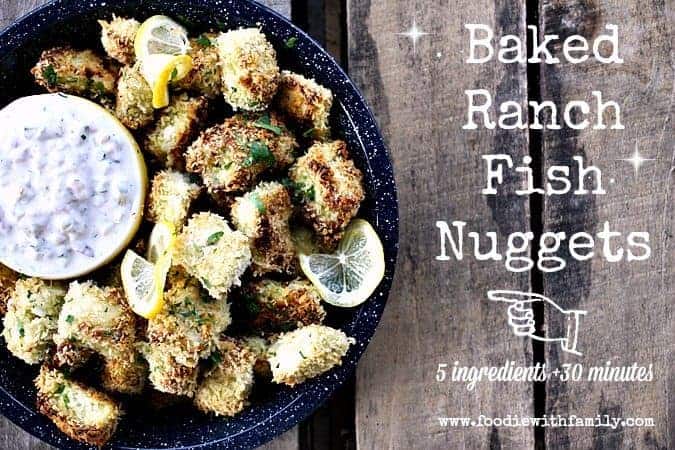 I caught my eight year old son in a compliant mood the other day. He was being so sweet and considerate that it gave me a great idea. I asked him to repeat something specific he had just said so I could record it with my iPhone so I could play it back again and again and again. I coached him before beginning to use the same inflection that he had used the first time he said it. I wanted to get that enthusiasm and sincerity on tape, people, and I didn't care if I had to teach my son how to act to do it.
What did he say that was important enough to preserve for posterity? "You are SO right, mom!"
It's true. He said it. And while I may not have the original utterance, and the one I have lacks a touch of the vocal lustre of the first one, I still have it recorded. In the coming days, whenever he got a little argumentative, I'd solve the problem, remove myself to the other room and listen to my recording…
"You are SO right, mom!"
It's the little things as a parent, isn't it?
This same little man professes to be "not so fond" of fish unless it comes breaded and from a box in the freezer. His words, folks. I'll record those some day, too. You haven't heard pompous until you've heard an eight year old try to get out of eating dinner by stating, "I'm not so fond of that. I'd prefer a peanut butter sandwich. No jelly or other chunky fruit." followed by a hasty, "Please?" when he sees me warming up the laser beams behind my eyes.
Here's the thing. I'm not going to FORCE my child to eat something he legitimately dislikes, but -can I get an amen here- there are a GREAT MANY things he doesn't ACTUALLY dislike but has decided to dislike for that particular moment because, well, he can. He's tryin' it on for size, if you will. Since I know he isn't averse to the texture or flavour of fish, I regularly cook fish in  -bum bum BUUUUUUM- ways other than frozen and crusted and serve it for dinner. Any time he sees me breaking out the fish filets, he sets his face in a determined scowl. I wanted to prove this the little man that something that started as a recognizable piece of fish could end up something he liked.
I knew my eldest four would be a slam dunk for anything fish related, they love nothing better than grilling and eating a fish they've caught themselves. It was the hold-out I wanted to play to in this case. I decided to make fish nuggets from scratch. I thawed a pound and a half of barramundi (but any firm-fleshed, mild white fish will do) and looked at the youngest. "I'm not FOND of fish…" he said. "Just wait," I said.
I stirred together mayonnaise, an egg, and some dry buttermilk ranch dressing mix, poured some panko crumbs into a pie plate, cut the fish into 'nugget' sized shapes, then proceeded to dunk and bread each of them. The whole process took about ten minutes. Into the oven they went for fifteen minutes. Out of the oven came perfectly golden brown, crunchy, moist, Ranch flavoured fish nuggets. I served our dinner and Mr. Skeptical sniffed his plate, shrugged his shoulders, and took a bite. A look came over his face… He turned to me and said…
"You were SO right, mom!"
I didn't record it that time.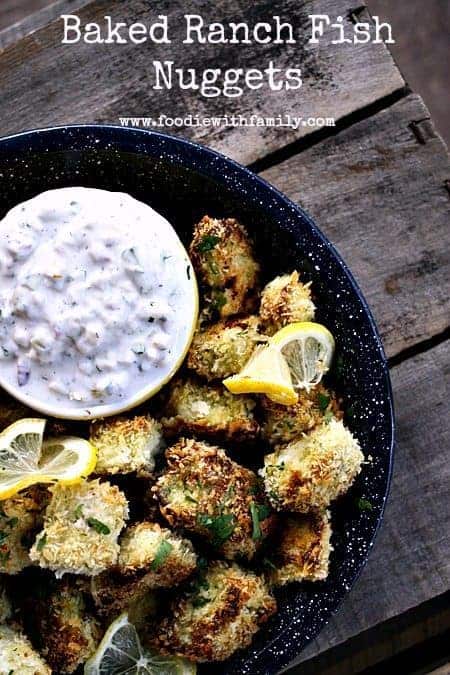 Cook's Notes
I used barramundi (LOVE that fish), but you can use cod, tilapia, haddock, whiting, swai, or hake here, too. I advise against using flounder, salmon, or tuna.
When you cut the fish into 'nuggets', keep them as uniform in size and shape as you can without breaking out the ruler. This helps the fish cook at the same rate.
The mayonnaise/egg combination goes a long way to keeping the fish moist, but the best bet is just not to overcook it.
Ingredients
1 1/2

pounds

firm fleshed white fish filets

Barramundi, Cod, Tilapia are all good choices., boneless, skinless

1/2

cup

mayonnaise

1

egg

2

tablespoons

dry buttermilk ranch dressing mix homemade or purchased

2

cups

panko bread crumbs

regular or gluten free

nonstick cooking spray
Instructions
Preheat oven to 475°F. Line a baking sheet with parchment paper or aluminum foil (dull side up). Spray lightly with nonstick cooking spray and set aside.

Stir together the mayonnaise, egg, and ranch dressing mix in a shallow bowl until smooth. Spread the panko crumbs in a pie plate or 8-inch cake pan. Arrange these near the prepared baking sheet.

Cut the fish filets into 2-inch square pieces or as close to it as you can get. Dip them, one at a time, in the ranch mixture, rolling to ensure it's covered evenly. Lift it, allowing excess to drip back into the bowl, then put into the panko crumb dish. Use your clean hand to toss some of the panko crumbs over the top of the fish piece, then flip to be sure all sides are covered in crumbs. Place it on the baking sheet. Repeat until all the pieces of fish have been coated. Lightly spritz the tops of the fish nuggets with non-stick cooking spray and put the pan into the oven. Bake for 15 minutes, or until the fish is firm to the touch and the bread crumbs are golden brown. Serve immediately with your choice of dipping sauces.
Nutritional information is an estimate and provided to you as a courtesy. You should calculate the nutritional information with the actual ingredients used in your recipe using your preferred nutrition calculator.