I've teamed up with Craftsy to bring you a free Knife Skills video course that can be watched online as many times as you'd like, forever and ever. Craftsy sponsored this promotion, but all opinions and narrative remain my own.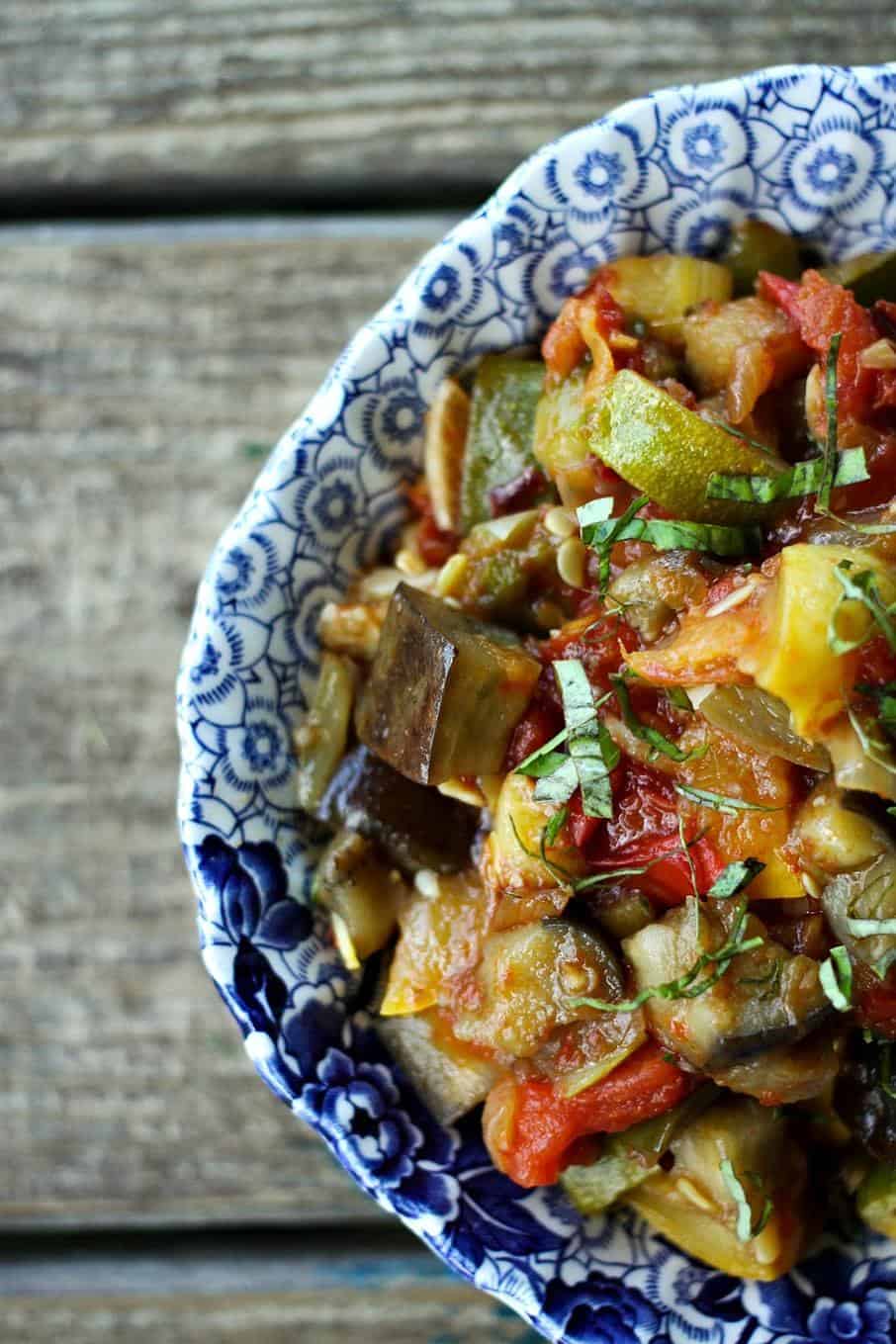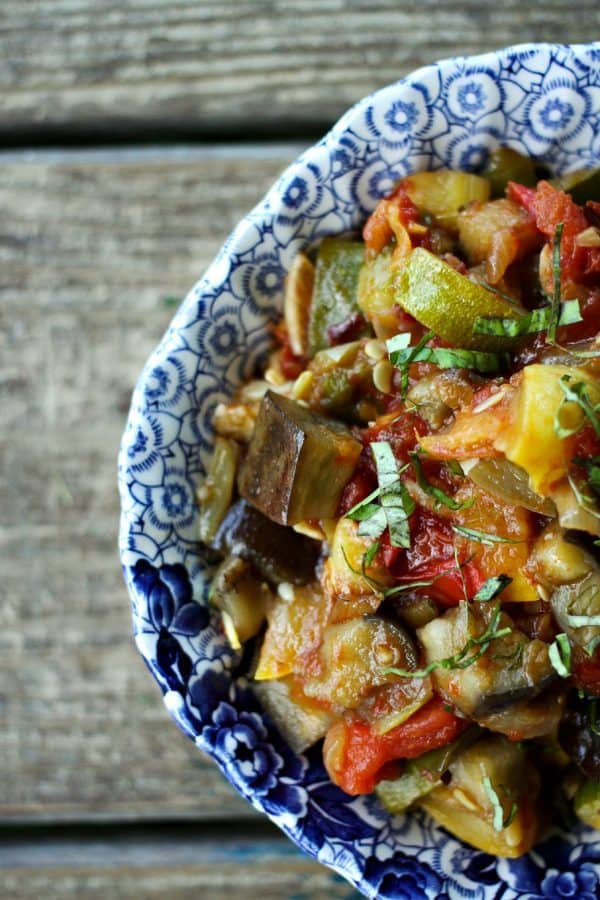 Knife Skills. They're crucial to success in the kitchen. Taking the time to develop them can help you turn out more consistent and attractive food more efficiently. How so? Well, it's based on science. SCIENCE! If your ingredients cut to the same size and shape, they'll cook more evenly and be done at the same time. If you have wonky chunks-o-whatever that vary in size from tiny to large and in shape from trapezoidal to cubed, it'll be hard to ensure that each piece is done to the same degree in the same amount of time. And who wants to dig through a pan to pull wee little pieces of carrot out that are done so the bigger ones can finish at their leisure? Not this girl, I'll tell you that!
Enter knife skills: stage right! Don't let the acquisition of these skills intimidate you. Craftsy and I have teamed up to bring you this fantastic free online video course on knife skills! Your access to the course never expires and you can watch it as many times as you'd like. I'm having each of my kids go through the course!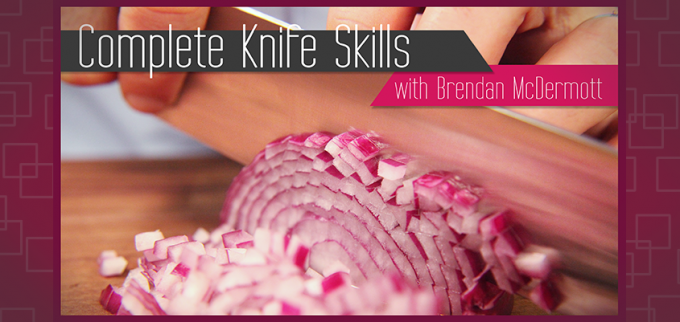 Photo Courtesy of Craftsy
Taking this free online class will help enormously, but you have to commit to practicing, too! Don't worry; you don't have to go full on culinary school here and sit in front of the television dicing carrots every night until you perfect it… Simply use what you learned from this fantastic Craftsy course and then focus a little harder every time you enter the kitchen to cook for a while. You'll be surprised at how taking a little time to cut things the right way will end up saving you time in the end.
At the risk of providing some spoilers, but let's talk about some of the things you can learn in this class:
How many knives you REALLY need and which ones are the most important ones to have in your home.
What cutting surface is best to use and how to care for it.
How to dice and what the heck dicing IS…
How to julienne and brunoise. Hint: it has nothing to do with Dancing with the Stars.
How to quickly break down an onion and super pro tips on how to minimize the tears involved.
The names for (and how to perform) the various types of cuts used in knife work.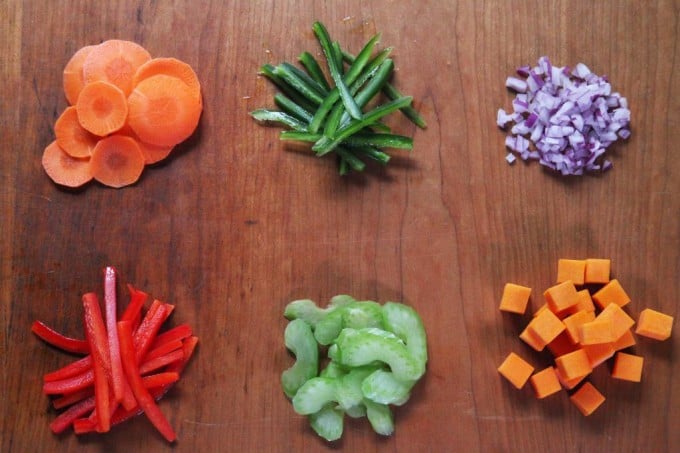 Photo courtesy of Craftsy
This course is absolutely invaluable if you want to make your life easier in the kitchen. And if you're an old hat at knife work, like me, it's a fantastic refresher on the basics. It's hard to believe Craftsy is letting me offer this class to you for free, friends, because the value is beyond priceless. Chef McDermott is a clear, witty, competent teacher -(I might have a chef crush on him now.)- and the production values are WHOA great. What are you waiting for? Get on over there and sign up!
When you're done with the course, come back here and use all that newly acquired knowledge and knife wielding ability to whip up a batch of Ratatouille. This gorgeous, garlicky, French vegetable stew is the perfect dish with which to practice your knife work and the pay off is delicious!
Cook's Notes
The only vegetable that really requires much fussing with here is the eggplant. After breaking it down, you need to toss it with salt and let it rest in a colander for 20 minutes or so to remove the bitterness and improve the texture. No worries. Just attack your eggplant first and let it rest while you address and break down the rest of the vegetables for your ratatouille. Problem solved!
The bulk of the work for ratatouille comes in the form of slicing and dicing. Don't lose heart, once you've cut everything up, it's smooth sailing from there.
Leftover ratatouille can be pureed in a blender and used as a sauce for a majorly flavourful pizza or on pasta or grilled/roasted/pan-fried meats.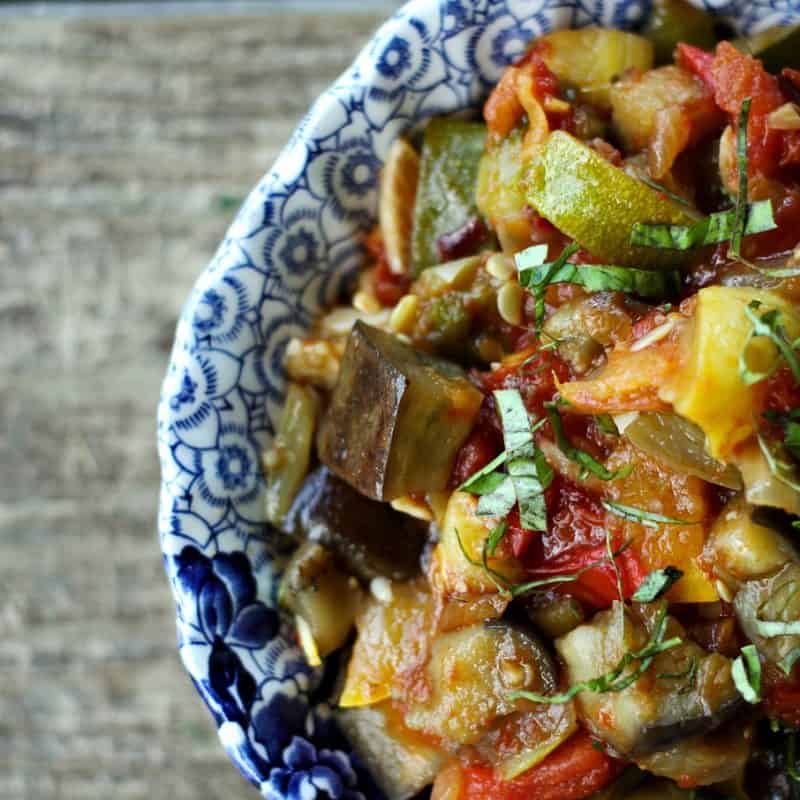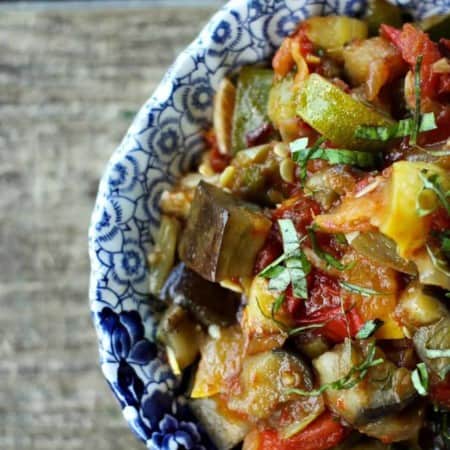 Ingredients
2

to 3 small or medium eggplants

trimmed of the stem and diced into 1/2-inch cubes

6

tablespoons

olive oil

divided, plus more if needed

3

medium onions

peeled, trimmed, and diced into 1/2-inch pieces

8

to 10 cloves of garlic

peeled, and sliced thinly

2

to 3 stems of fresh basil

tied together with kitchen twine, plus 6 to 8 additional fresh basil leaves for adding at the end

1/4

teaspoon

crushed red pepper flakes

3

bell peppers

stemmed, seeded, and diced into 1/2-inch pieces

2

medium yellow squash

trimmed of the stem and diced into 1/2-inch pieces

2

zucchini

trimmed of the stem and diced into 1/2-inch pieces

3

to 5 ripe tomatoes

cored, and diced into 1/2-inch pieces

4

teaspoons

salt

divided, or more to taste
Instructions
Toss the diced eggplant with 2 teaspoons of salt and let it rest in a colander for 30 minutes while you prepare the rest of your vegetables.

Heat 4 tablespoons of the olive oil over medium heat in a large, heavy-bottomed pot. Toss the eggplant into the pan and fry, stirring frequently, until golden. If you find the eggplant has absorbed all of the oil and is sticking, you can add a bit more oil while you're cooking. Scoop the eggplant onto a plate and return the pan to the heat.

Add the remaining 2 tablespoons of olive oil and stir in the onions with a pinch of salt. Cook for about 6 to 7 minutes, or until the onions are translucent and softened. Add the garlic, the bouquet of basil, the crushed red pepper flakes, and another pinch of salt and allow it to cook for 2 to 3 minutes or until very fragrant. Stir in the peppers and cook for 4 minutes before stirring in the squash and zucchini and cooking for 8 minutes.

Stir in the diced tomatoes and cook for 10 minutes, then add in the eggplant and cook the whole mixture for 10 to 15 more minutes or until all of the vegetables are quite soft. Remove and squeeze the basil to extract all of the flavours. Slice the remaining basil leaves into thin ribbons (chiffonade) and stir into the ratatouille. You can serve with a drizzle of extra virgin olive oil if you like. Serve hot, warm, or cold!
Nutritional information is an estimate and provided to you as a courtesy. You should calculate the nutritional information with the actual ingredients used in your recipe using your preferred nutrition calculator.
Please do yourself a favour and get this free online knife skills course under your belt. You'll be so glad you did!