When you have five sons like I do, the phrase "Mom, come here! We have a surprise for you!" can make you break into a cold sweat. You could be looking at a very, horribly bad situation or something so Norman Rockwell-ish and classic Americana that it makes you borderline weepy.
You can probably imagine, then, that when the two youngest kids came into the house dripping wet at the behest of two of their older brothers to announce that they had something to show me, I was a little apprehensive as I followed them onto the porch. This is the view that greeted me.
It seemed calm enough, but what was in the bucket? That's what had me thinking… They offered to show me. They built drama. They said, "Wait for it!"
At first, I'm ashamed to say, I was in a hurry to get a photo of whatever they had and get back in to the project I was attempting. As the words, "Could you hurry up and grab the thing" formed in my mind, they were quickly replaced by a voice that whispered, "You must ruthlessly eliminate hurry from your life." This quote by Dallas Willard lives on a handwritten sign at eye level on a dear friend's refrigerator and smacks me upside my brain every time I read it. I asked myself, "What's the hurry?", took a deep breath, and just like that…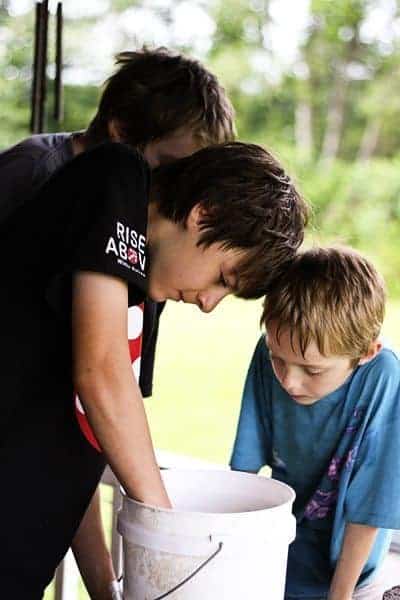 …moments I wouldn't miss for the world jumped in front of my camera.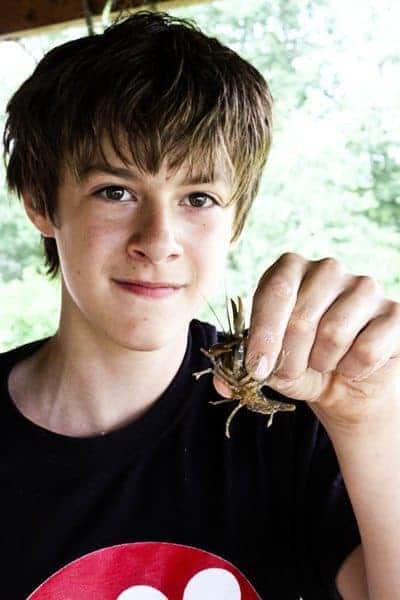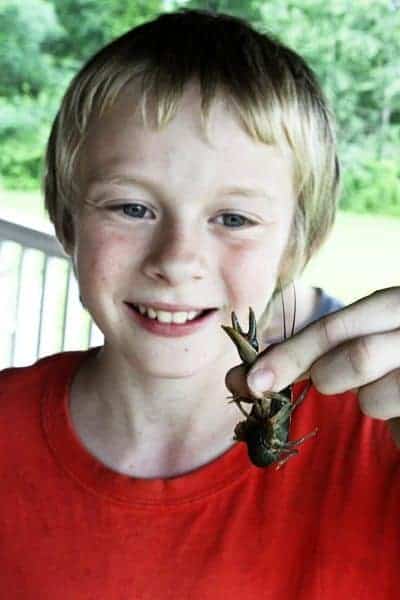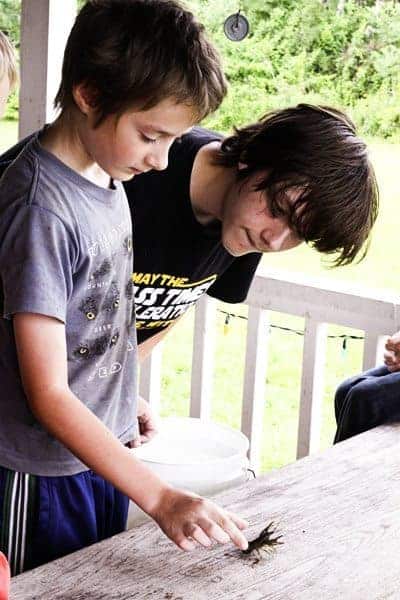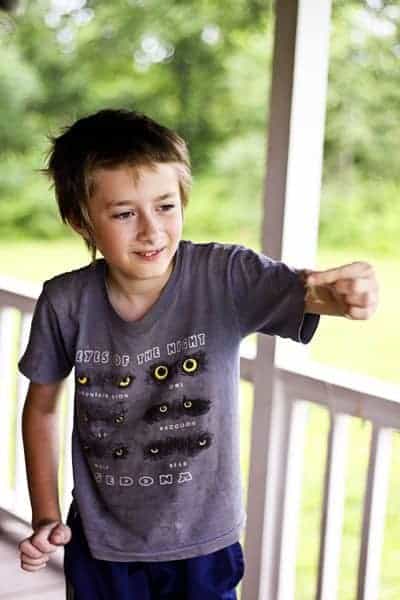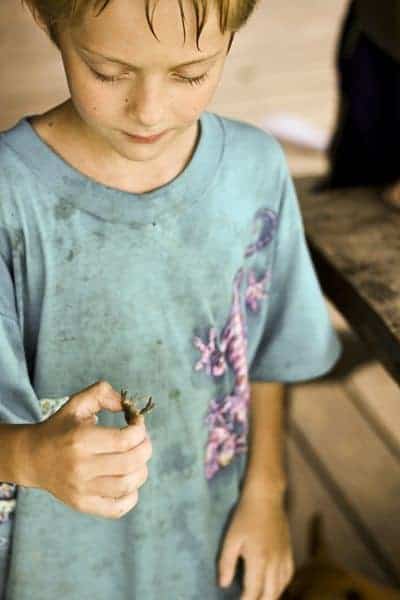 I was informed that there were "easily enough for three for each of us." Meaning, would I please cook them. I congratulated the guys on their successful fishing of our creek and told them that we'd best put them back so they'd grow a little more and give us the chance to make a proper meal of them later in the summer. They concurred and ambled back down the hill with their bucket to return the crawdaddies to the creek.
…and I stayed on the porch watching them.
It's summer. I challenge you to ruthlessly eliminate hurry from your life and enjoy the crawdads.
XO
Rebecca