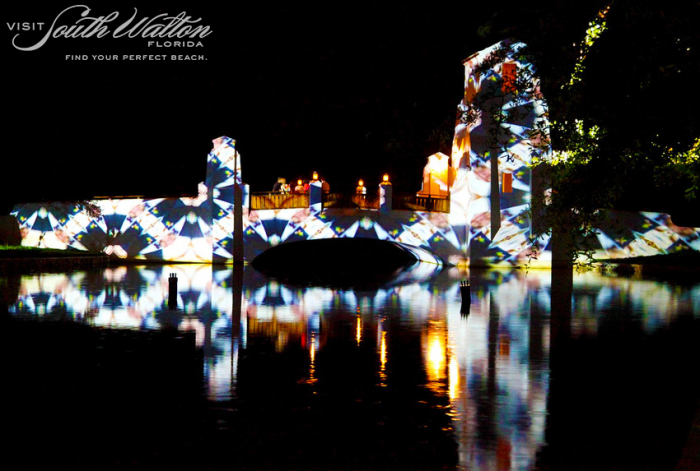 I've been very fortunate lately to have quite a few opportunities to pack my bags and hop on a plane ALL. BY. MYSELF. I've spent the weekend in North Carolina with girlfriends, three days in Manhattan, and visited BlogHer Food 2014 in Miami. We had a long, cold, hard winter here in Western New York and an unseasonably chilly and lengthy spring, and I spent the whole thing in yoga pants and tatty t-shirts. I was more than ready for some sun and sand and food and swank. I was thrilled to be one of the bloggers who received an invitation to the South Walton Culinary Showcase on May 16 at the Pérez Art Museum Miami (PAMM).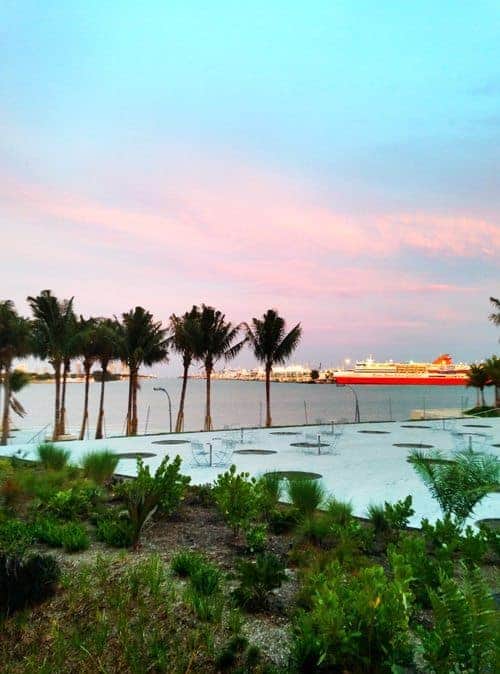 Can we just take a moment to admire the view at the PAMM? There were fifty of us indulging ourselves in award winning culinary dishes during an interactive chef showcase featuring Chef Michael Guerra of The Pearl and Chef Kevin Korman of Caliza Restaurant. We got to watch the 2005 South Walton Artist of Year, Justin Gaffrey, wow us with his unique painting style while preparing a new collaborative piece during the event with attendees.
He even let us 'help.' While my usual artistic skill is in the slightly enhanced stick figure realm, I was game for giving it a hand. He was a gentleman and didn't scream or pull his own hair out when I took the trowel, so I'm assuming I didn't embarrass myself too terribly. His work was just beautiful. It was so impressive to see the way he captured the beautiful white sugar sand beaches of South Walton. We were treated to a refreshing local signature cocktail 'The 850' that got me hustling onto my iPhone IMMEDIATELY to see whether it was possible to order Chaste 850 where I live. So far, it looks like I'll have to go to South Walton to get my hands on it, and friends? That is a-okay with me. Planning a trip RIGHT NOW. They handed out custom made tablet holders that looked just like cutting boards for each attendee's kitchen. What a beautiful, personalized touch. I understand these gestures are that for which South Walton is famous. Back to the food, though. Since the culinary scene in South Walton is growing astronomically and has the highest number of award winning establishments per capita in the entire state of Florida, has all sorts of fresh Gulf seafood, and has a long growing season for fruits and vegetables, I think it's safe to say we had a food lover's dream night.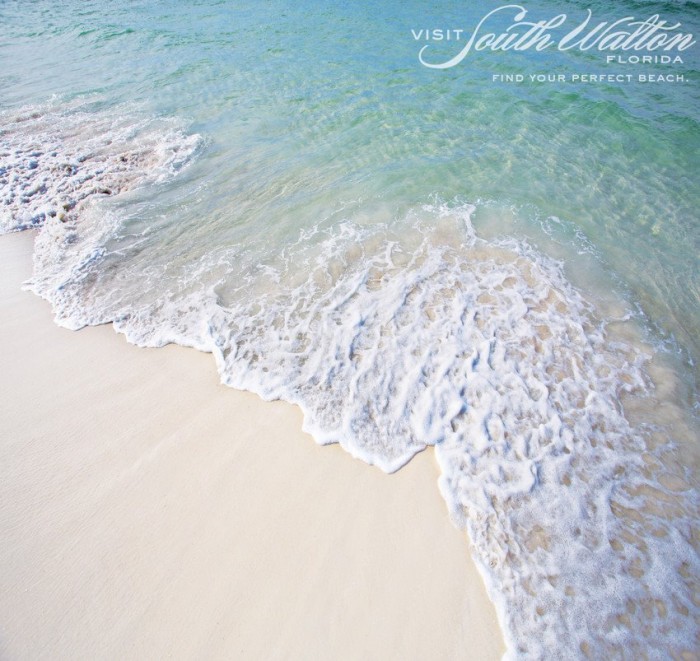 I took full advantage of the Perfect Escape Booth to experience the stunning sugar-white sand coastline. I may have tried to figure out a way to tuck that Perfect Escape Booth into my luggage. Note to self: Get a bigger suitcase.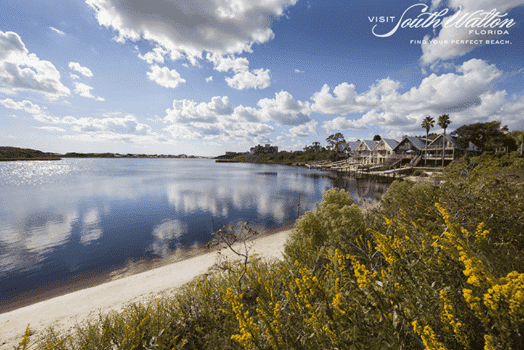 I like to think this was a reconnaissance trip. I got to scout out the beautiful beaches of South Walton (they have SIXTEEN OF THEM!) to find which of them my family would most enjoy visiting this summer. With the sugar-sand white beaches and family-friendly atmosphere, I'm sure they'll want to make it a regular vacation. I know I do! I'm reconnoitered for you, too! Have a look and tell me which of the beaches you'd best like to visit!
Check out the "Visit South Walton" pages to check out their gorgeousness. South Walton has something for everyone. If you have a chance to Visit South Walton, what's your preference? Sporty? Upscale? Relaxed? Family friendly? Pet friendly? Energetic?