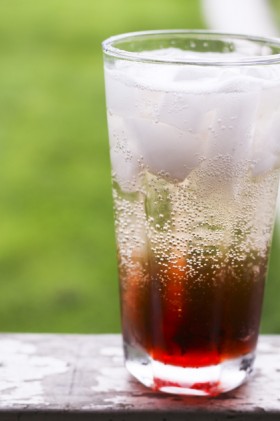 I am not a fancy person. When my husband and I were engaged, we didn't register for silver or china or those other grown up things. I'm not sure we registered for anything at all. The way I've always looked at it, if you have canning jars you are good to go. Plates and cups are nice and pretty, but strictly optional.
If you come visit me, you might find yourself sitting on the ground (on a nice blanket, of course) out in the yard balancing a plate on your knee instead of around the table with matching service. Okay, chances are very good that'll happen. And if we're at the table, your plate and mine are -in all likelihood- going to clash. You'll have banged up forks and spoons and knifes and there just might be a chip or two out of the bowl, but you know what? You're going to be so welcome here.
My Grandpa used to say, "You can put lipstick on a pig and it's still a pig." I apply that everywhere. I am what I am. And what I am is happy to see you but I'm still a piglet. I'm alright with that. I like our crazy home filled to the brim with boys and chickens and dogs and ducks and cats and musical instruments and tools and widgets and paper Viking ships and books and so on. It's wacky, but it's us!
When it comes to my summer beverages, I'm pretty equally simplistic (or simple, depending on who you ask.) I just want something refreshing and quick. It has to be something that I can bang out in time to sit on the porch and watch the kids ride their bikes around the driveway while the sun sets. It had better be able to be whipped up in a jar and it can't be anything too potent. You're looking at a lightweight here folks.
If you are elegant and sophisticated you may wish to look away for a moment. Otherwise, I have just the thing for you: it's a three-ingredient mixed drink that is served over ice (HORRORS), needs only the most common ingredients (EGADS) and takes about as much time to throw together as it does to put on a coat of lipstick. Pig or not. Par-Tay!
It's sparkly, it's fresh, it's light, it's icy cold and it's simple. This is almost summer, after all. Come on over. I'll whip one up for you. It'll probably be in a jar. Is that alright?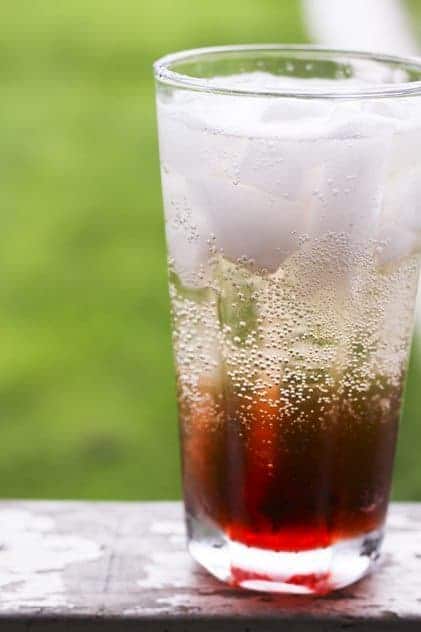 The Unsophisticated (Chilled Two-Wine Spritzer)
Rate Recipe
A refreshing, light, icy cold, sparkly, warm-weather drink that may not be sophisticated, but still manages to hit all the right notes.
Ingredients
Crushed or cubed ice

3

tablespoons

plum wine

4

ounces

1/2 cup Pinot Grigio or any semi-dry to dry white wine

Chilled plain seltzer water
Instructions
Fill a tall glass (at least 10 ounces in capacity) with ice cubes. Pour the plum wine and then the Pinot Grigio over the ice. Fill the remaining space in the glass with seltzer water. Let the seltzer water settle a bit and give the glass a quick stir with a chopstick or (if you're better stocked on bar supplies than I am) a swizzle stick. Sip happily!
Nutritional information is an estimate and provided to you as a courtesy. You should calculate the nutritional information with the actual ingredients used in your recipe using your preferred nutrition calculator.