This post is Part III, The Snacks | The Halftime Show, of my three part Superbowl Party Food roundup. Be sure to check out Part I, The Savoury Team, For great hearty party food options and Part I, The Sweet Team for desserts that range from simple to show-stopping.
You have the meal planned, you have the desserts planned and you're just looking for a few simple, delicious snacky things to fill in your game-day buffet table? I have you covered. Below are fifteen of my favorite snack recipes to appear here on Foodie With Family.

You need these in your refrigerator or pantry. The simplest way to serve them is with cream cheese on crackers or tortilla chips, but one of my little sisters ate two-thirds of a jar straight up on tortilla chips while the another little sister used them as a pizza topping. They're crazy good and crazy addictive. While Candied Jalapenos are at their best after aging, they're more than just a little delicious when fresh, too. Whip up a batch of these Saturday for your gameday (or lameday) nachos.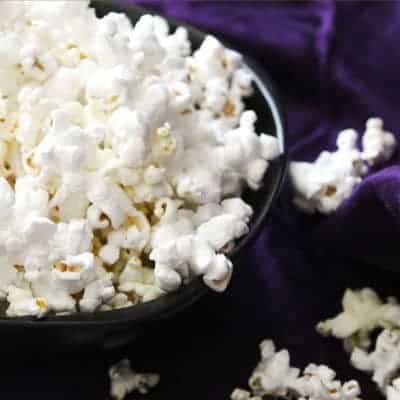 Garlic Parmesan Popcorn, Basic Kettle Corn, Sweet and Spicy Chipotle Kettle Corn, Bacon Chipotle Kettle Corn, Sweet and Salty Popcorn Trailmix, and Toffee Chocolate Popcorn are just a few of the fifteen ways listed to dress up your popcorn.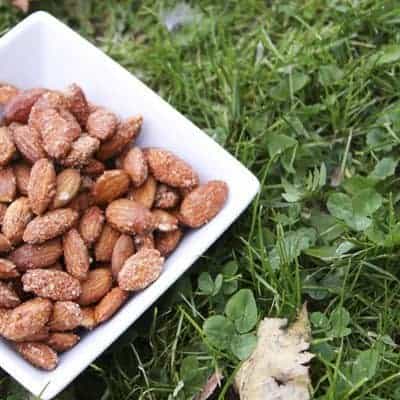 Spicy, sweet and salty, these cocktail nuts are habit-forming. You can serve (and keep) them warm in a small slow-cooker or serve at room temperature. Either way, be prepared. They'll disappear quickly. It's a good thing they're so easy to make!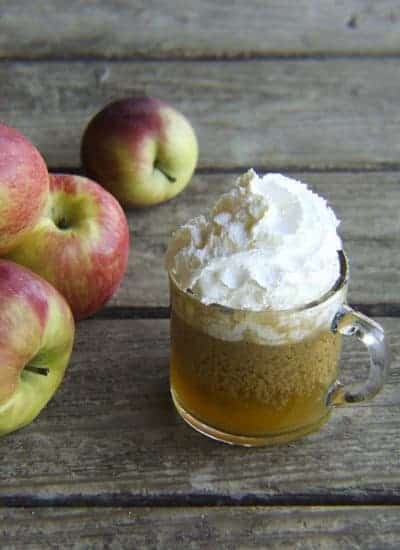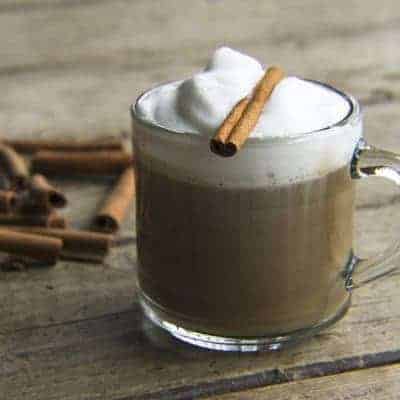 Every party needs beverages, and this post includes two of our family favorites.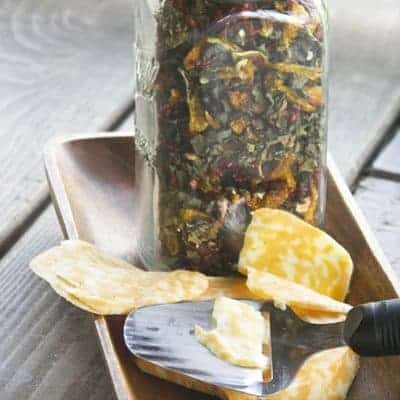 I included this in the round-up as much for the serving suggestion in the picture as for the instructions on how to make the Sundried Tomatoes yourself. Grab your nearest sundried tomatoes -be they homemade or purchased- and serve on a platter with thinly sliced cheese and crackers. I love it when great tasting, gorgeous foods are great for you, too.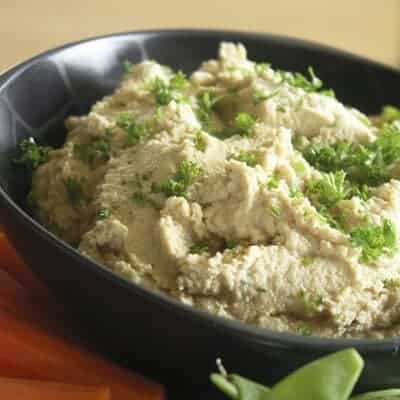 In my family, if you don't have hummus, it isn't officially a party. This great basic hummus recipe can be almost endlessly customized.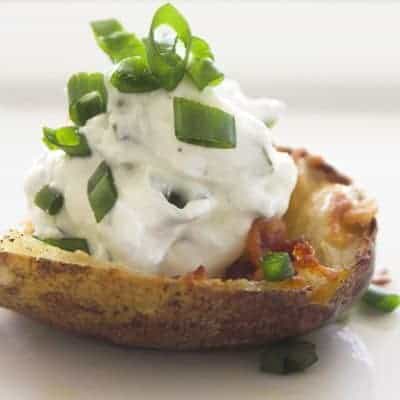 My Dad has told me that his biggest regret in parenting was telling me how much he loved the heels of bread and potato skins. Why does he regret this? Because he had to fight for every bread heel and potato skin he ate after that point. Thank you, Dad. This one's for you. Well, actually it's for me. I'm sorry. Was that wrong?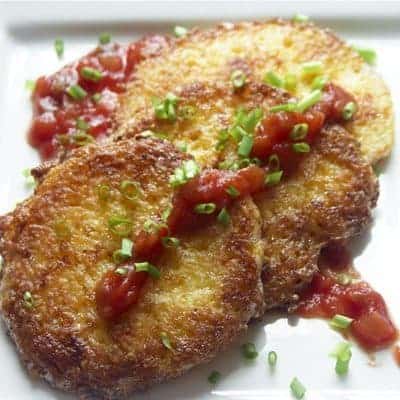 You can't go wrong with the crispy exterior and creamy, ever-so-slightly-cheesy interior on these Savoury Rice Pancakes. Serve with hot sauce or salsa. Bonus time! They're delicious, simple and cheap! Win, win, win! It's another culinary hat-trick. And again, I'm using the wrong sports metaphor. Oh well. Just make these already.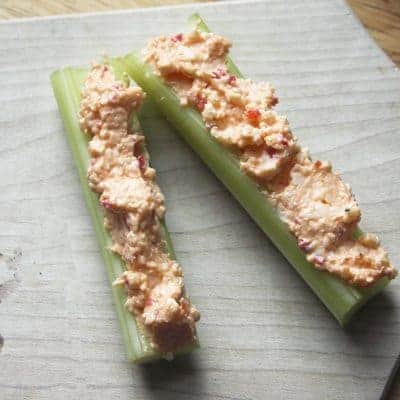 Like hummus is to my clan, Pimiento Cheese is to my husband's good southern family. Smooth and flavorful, Pimiento Cheese is equally distinctive as a dip, sandwich spread or cracker topper. Once you have a jar of this in the refrigerator, the possibilities are endless.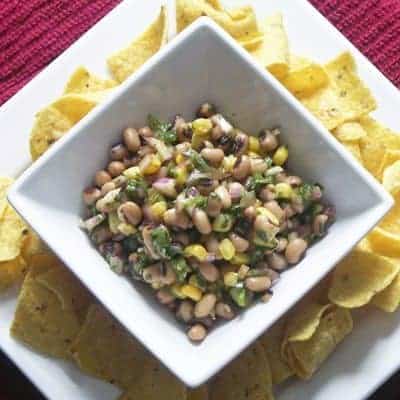 Stick your thumb in the eye of the economy with a big bowl of this bursting-with-flavor, budget-loving, healthy, satisfying black-eyed pea salsa. Serve with abundant tortilla chips or roll into soft tortillas with pulled pork or chicken. You'll find yourself going back for more and more and more.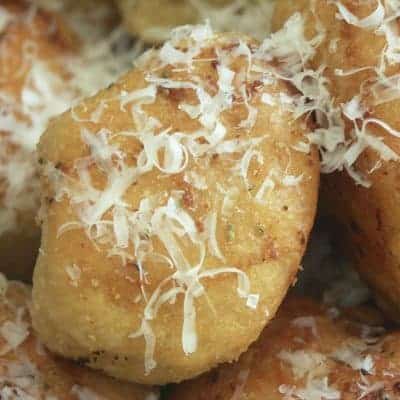 This is another of the most popular recipes ever posted here at Foodie With Family. Whip up a batch of the dough and keep it for last minute bread cravings. The rolls bake in fragrant garlic butter and end up crispy on the tops and bottoms, but tender all around and inside. Topped with grated Pecorino Romano or not, you want these. You want them badly.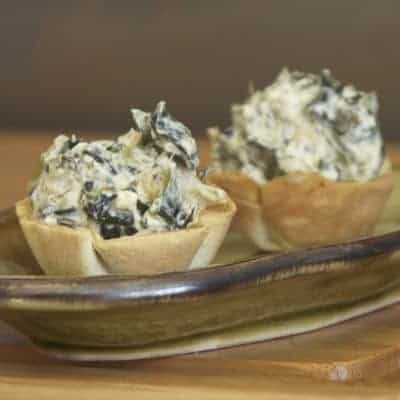 Serve this Spanakopita inspired Greek yogurt dip in little phyllo shells or with an overflowing tray of vegetable sticks. Full of spinach, garlic, feta and dill, it's sure to please the Greek food lovers at your party.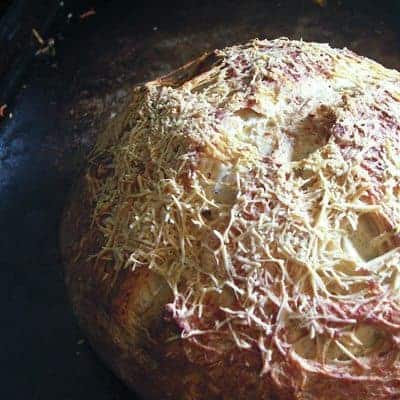 Bread! Cheese! Garlic! It doesn't get better than that. Oh, wait. Yes,  yes it does. It get better because this bread is done in one hour from start to finish. Okay, an hour and a half if you count the time it takes for you to say, "I want bread! I should make some, but it takes so long, " then sit for twenty five minutes before thinking, "I could try that one hour Asiago Herb and Garlic Bread" and walk into the kitchen. But really? It just takes an hour.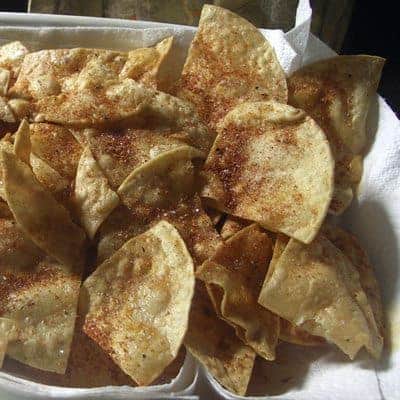 If you want the best tortilla chips you've ever had you have to make them at home. Unless you go to a restaurant where they're putting baskets of freshly fried chips on your table as you scoot your chair in closer, you'll never beat homemade chips. I like them best with salt and cajun seasoning or Old Bay. The Evil Genius and the Minions prefer them with cinnamon sugar. I'd call them crazy, but I can't… because the cinnamon sugar ones are so good. Drat them and their crafty ways.