This post is Part II of my three part Superbowl Party Food roundup. Be sure to check out Part I, The Savoury Team, for great hearty party food options.
Ah, dessert. The sweets. The good stuff. The reason to run on a treadmill. Or not. And by 'or not' I mean run on the treadmill, or not. Dessert is simply not optional.
None of these desserts are football specific. No pigskin shaped poundcakes here. So if you're not a football fan, it's not a problem: Think of this round-up as the ultimate collection of Foodie With Family desserts for every occasion. Let's be honest:  Every occasion is a dessert occasion, so let's get nibbling, shall we?
Strictly Chocolate!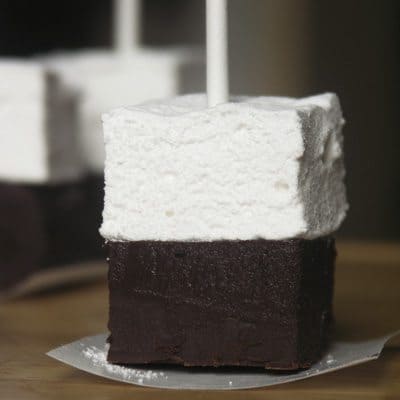 This is the all-time most viewed, most favorited, most shared and most commented upon post here on Foodie With Family, and with good reason. Rich squares of homemade fudgy chocolate are skewered together with homemade marshmallows in any of hundreds of flavors. Swirl them into hot milk for a mug of the creamiest hot chocolate ever or nibble them straight from the sticks. Either way, you'll make yourself and all those lucky enough to get one very happy indeed.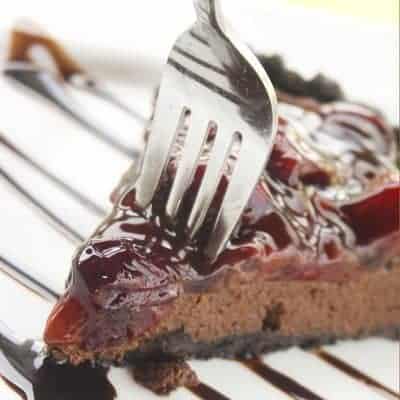 This rich truffle tart is a guaranteed winner with the chocolate loving crowd. How can you go wrong with a chocolate cookie crust filled with whipped chocolate ganache and topped with homemade sweet black cherry pie filling? You can't, I tell you. It's not possible. Unless, of course, you don't make enough to go around then you may face riot conditions. Plan accordingly.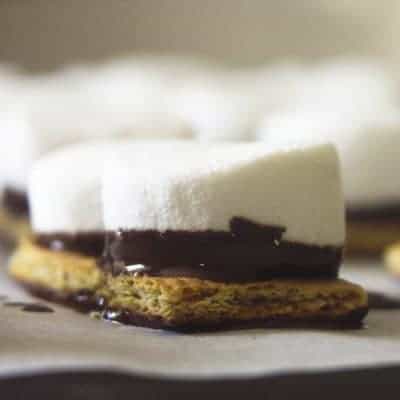 So often, the simplest combinations are the best. This recipe is no exception. Requiring only three ingredients for the 'basic' version and four for the 'deluxe', this easy dessert will please the pickiest palates and all ages. And happy day! The most complicated part of the entire process is deciding whether to make them plain or deluxe!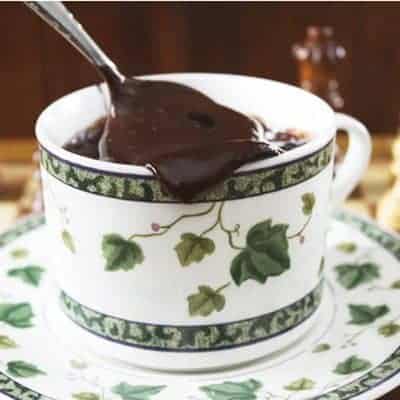 Thick, rich, and not-to-sweet, Nana's Spanish Style Hot Chocolate is the bees-knees. Done the way I like it, it's really a super dark hot chocolate pudding. And people, it's my Mom's recipe, so you know it's good. Don't take my word for it, though. Make some tonight. You know, just to try it on for size before making it for guests. (That's the excuse you can use to make it every night for the rest of this week. Perfection takes time, you know.)
Choc-olate or Not-colate.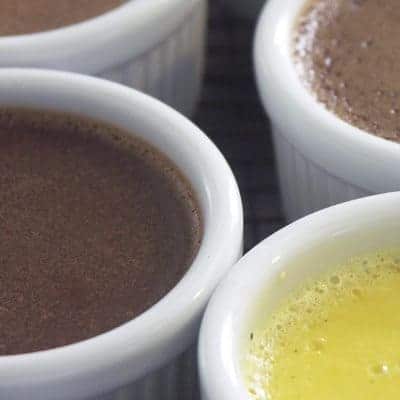 This is my favorite dessert, bar none. The first time I made a batch was the last time I made a single batch. Simple, straightforward and beyond heavenly, having a couple ramekins of these smooth-as-silk custard milling about in the corner of the refrigerator is like having happiness a door and a spoon away.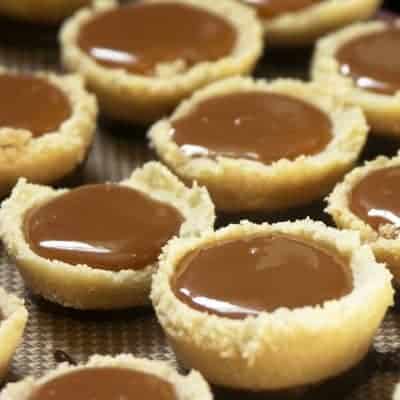 Buttery shortbread. Creamy Caramel. Chocolate? Well, sure. If you want it. With chocolate or without, these little two-bite cookies will remind you of Twix bars. I like them both ways. Check that. I love them both ways. My scale can attest to that…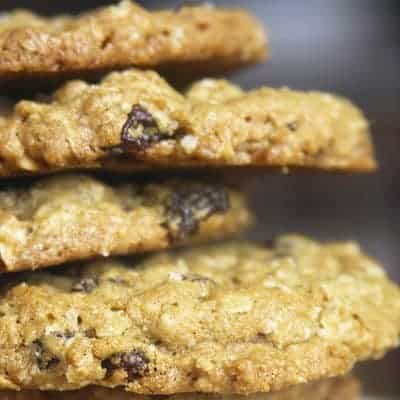 I'm not sure why these were called Amish Cookies but I have a guess. They make abundant use of humble ingredients to turn out a cookie that manages to be  delicately caramel flavored, crisp on the outside, chewy on the inside and surprisingly sturdy all at the same time. These cookies don't fall apart when you dunk them in a tall glass of cold milk and they hold together beautifully when crammed into my apron pockets for stolen bites when the kids aren't looking. I do believe these are the perfect cookies.
We all scream for… (Hint. Not football.)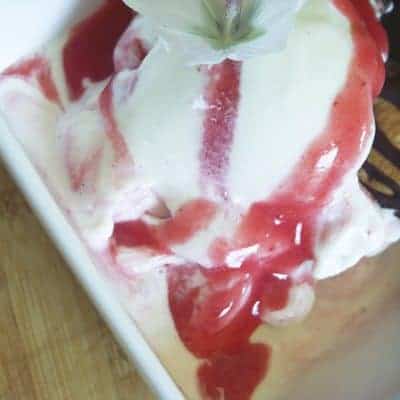 Super smooth cheesecake frozen yogurt swirled with vibrant strawberry coulis. Yep. I did that. If this doesn't make you think of summer, I don't know what will! Did you make some of those Chocolate Covered Graham Crackers? You could do worse things than use them to dip up mouthfuls of this gorgeous frozen yogurt. Much, much worse things. But none of them would taste quite as good as this!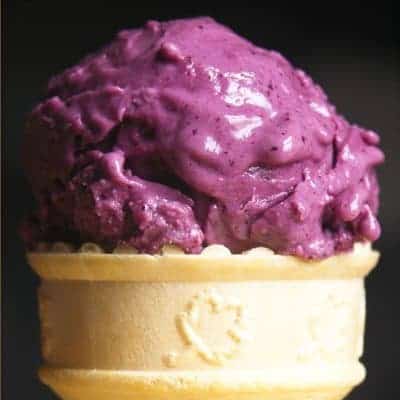 He shoots. He scores! No. Hang on. Homerun! Dang. Wait. TOUCHDOWN. Yes, that is what this trickster healthy-but-tastes-like-it-isn't frozen yogurt is. Everyone who has ever eaten this has sworn that they were eating full-fat ice cream until I told them differently. That makes you the winner (whatever your preferred sport.)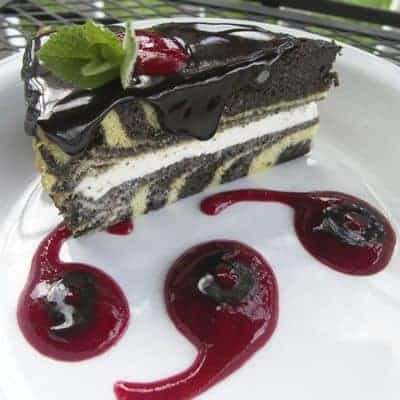 Do you want to pull out all the stops to produce a dessert that makes everyone stare, drool, and worship you simultaneously? This is the cake for the job. This tender vanilla and chocolate zebra striped cake layered with vanilla ice cream and topped with hot fudge sauce and raspberry coulis will make you look like a world-class pastry chef and a superhero to boot. Oh and you don't need to test your eyes. This recipe dates back to my second month of blogging… Isn't it fun to look back?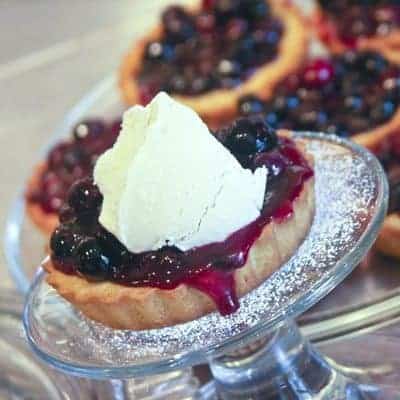 Not low-fat. Not low-calorie. Not caring. For the ultimate treat, fresh-churn the ice cream right before serving so the mascarpone ice cream melts ever-so-slightly into the crevices between the blueberries. The ice cream freezes (ripens) to be super dense, so if you make this ahead of time, pull the ice cream out to soften for at least thirty minutes prior to serving. More blueberries? Soitenly!
Please them all…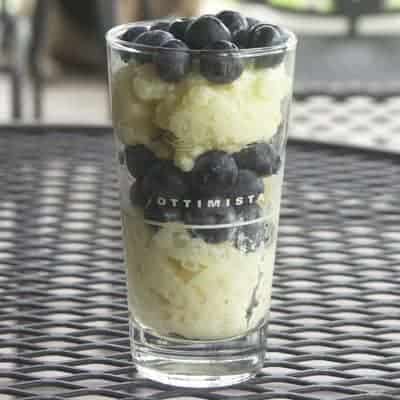 Did I say the custards were my favorite? From the vaults (way back in my first months of blogging) this creamy, vanilla-bean flecked fuss-free tapioca pudding comes in a very close second. The slow-cooker method takes all the guess-work out of making perfect tapioca. Bonus: Since it's done within 2 hours of starting, it makes a great way to cap off a dinner or evening. I like mine layered with fresh blueberries (or blueberries fresh from the freezer in February!)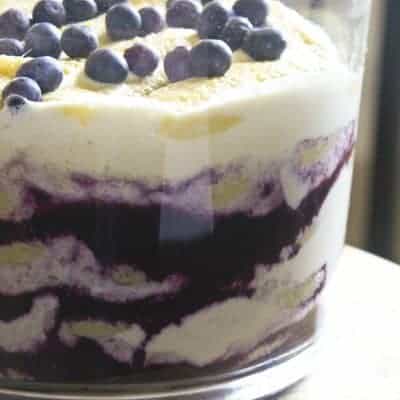 Obsessed with blueberries? Pshaw. No. Well, unless you consider picking one hundred and twenty five pounds of blueberries each summer obsessed. No. I'm not exaggerating. I can show you my check register to prove it. All that aside, this blueberry tiramisu is a bit of a project, but it's so worth it. Provided you can keep your dog away from it. Yes, there's a story behind that. And no, I haven't yet forgiven my dog.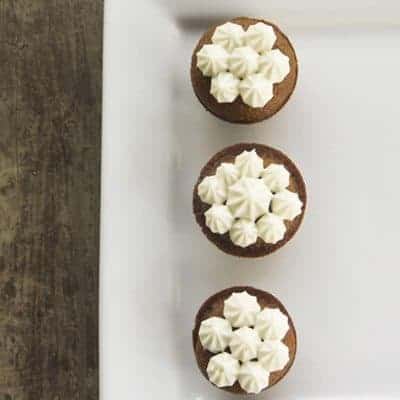 Bite-sized honey gingerbread and spiced, super-moist pumpkin cupcakes are a soul-warming dessert table topper. Remember. Since they're little you can eat more.
I'm going to warn you right now. The cake is made with a pound (A POUND, PEOPLE!) of butter, nine eggs, a pound of sugar and a pound of flour. Then the cake is sliced, spread with yet more butter and griddle fried. It's addictive. And it's swimming in caramel. And it's topped with crème fraîche. This is not low-fat or low-calorie. At all. On any planet. You've been warned. Now go forth and make some because sometimes you just have to indulge. This is the place to do it!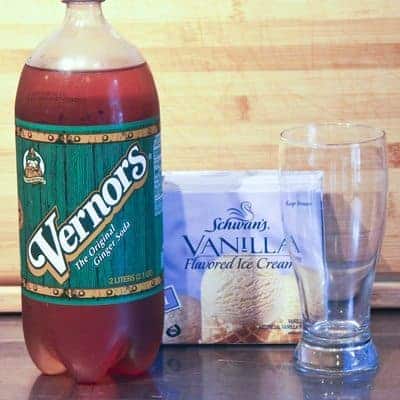 These have nothing to do with Massachusetts, even less to do with Boston and everything to do with Michigan. Oh! And they're the ultimate quick-and-easy dessert to please a crowd. Ginger ale and vanilla ice cream. Two ingredients and done. There's a little bit of dissent as to whether you ought to involve a blender in the process, but I err on the side of simplicity here. Two scoops of ice cream and a good solid glug of Vernor's ginger ale. In a pinch, you could probably get away with Canada Dry or Schweppe's or somesuch, but Vernor's is the ideal.