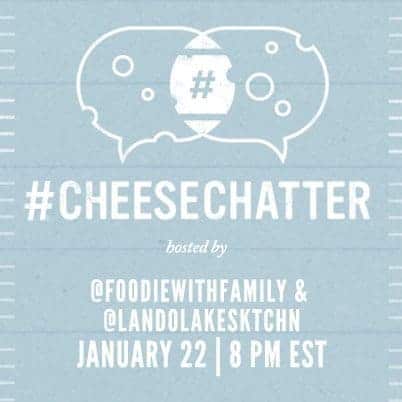 Boy, do I ever have a fun announcement for you all! Like I told you all on Facebook*, we have some super neat events and giveaways coming in the next couple of weeks and today I'm kicking it off with something that has me so excited I'm doing a seriously dorky dance. Think Elaine from Seinfeld and you've got it just about right.
*As if continuing to observe my powerfully compelling dorkiness in another venue wasn't enough of a reason to 'like' me on Facebook, you get teasers on what's coming up! There are polls. There are discussions about Gilbert and Sullivan musicals. Come be my friend there and you can be among the first to know how much I love my new flannel jammies because honestly? My life is that glamorous.
…But we were discussing dorky happy dances and getting to why I'm doing one.
Super Bowl and Super Sunday are fast approaching. Whether it's just going to be you and the family or a house full of friends watching the big game, you're going to need snacks and the time to start planning is upon us.
I'm excited to announce that I'll be co-hosting a Twitter party with Land O'Lakes, my absolute favourite deli cheese! Please join Amber from the Land O'Lakes Test Kitchen and me next Tuesday, January 22, from 8‒9p.m. EST for a #CheeseChatter Twitter party sponsored by Land O Lakes® Deli Cheese. We'll dish on tips for entertaining a crowd and share our favorite Super Sunday snack recipes made with the smooth, creamy taste of Land O Lakes® Deli Cheese. To participate, use the hashtag #CheeseChatter.
When:          Tuesday, January 22, from 8— 9p.m. EST

Where:        The party will be on Twitter with the hashtag #CheeseChatter.

Who:            You are the key ingredient! Join co-hosts Amber from the Land O'Lakes Test Kitchen and me.

How:            Log in to your Twitter account and follow @LandOLakesKtchn and @FoodiewithFam. To see the whole conversation, follow the hashtag #CheeseChatter. For more details, visit landolakes.com.

What:          We'll be sharing delicious snack recipes for Super Sunday, with tips on feeding and entertaining a crowd, and high-value giveaway prizes that you won't want to miss!

Prizes:         Land O'Lakes is providing prize packages to be given away to a few lucky participants. The prizes will be unveiled before the Twitter party, so stay tuned! I promise they are lovely. Who's dancin' now?

Do you need more information? Click here!
Sweet fancy Moses, I can't even wait to chat about cheese with you! Who's ready to party?
Disclosure: I've partnered with Land O Lakes® Deli Cheese. This blog post is sponsored by Land O'Lakes.