It's hard to say what makes something resonate with you, isn't it? It's an elusive combination of comfort, family, sentimentalism, history, and straight up feelings. I have something to share with you all tonight that may make you all go, "HUH?!?" but it is -for me- a little bit of everything that something should be.
You may or may not know I'm originally from the Upper Peninsula of Michigan. It's one of those places that sticks with you. It's a way of life and an attitude and all sorts of feeling superior. Being FROM the Upper Peninsula of Michigan makes you feel like you're part of lore. You're born with "Sisu"; the Finnish word that means something along the lines of "determination, bravery, resilience, and ability to persevere." When you are in and amongst raw, unsettled areas with dramatic weather that puts you in your place on a regular basis, you kind of feel like Sisu is your birthright.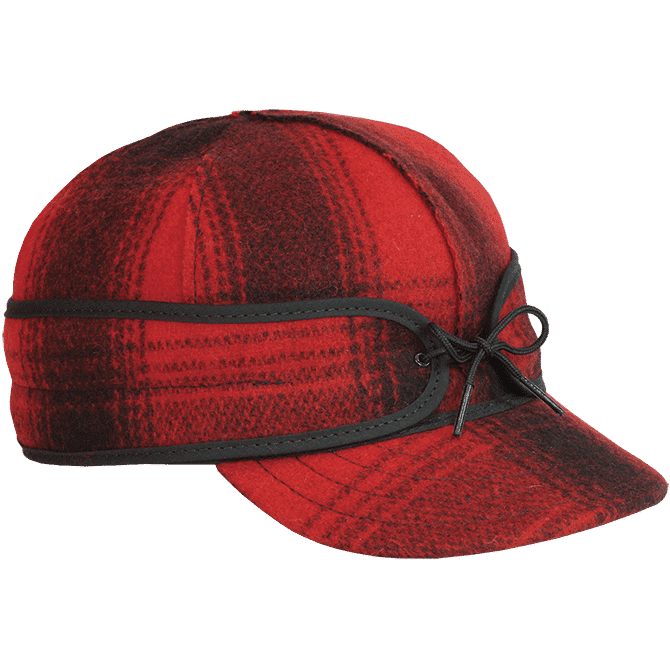 What you may not know, too, is that your Sisu is often commensurate with the gear you have to deal with the weather. The Original Stormy Kromer Cap is the unofficial Yooper headgear uniform. Invented by Ida Kromer -wife to the namesake Stormy Kromer- to keep her railroad engineering hubby's ears warm, these toasty wool Stormy Kromers are able to stay put in even Lake Superior gale force winds. Nothing takes this cap off your head but your own hands, friends. And when you're facing down a blizzard, this is a very good thing indeed.
So to celebrate Thanksgiving, the impending weather, your steadfast friendship here on Foodie with Family, and inject a little Sisu into someone's life, I'm giving away one Original Stormy Kromer Cap to a member of the FWF family.
Stormy Kromer Giveaway
The Prize
One Original Stormy Kromer Cap in Red/Black Plaid (an alternate colour scheme may be substituted if the winner's size is unavailable.)
How to Enter
Visit the Stormy Kromer site and use their instructions on how to determine your hat size. Leave a comment telling me what YOUR Sisu is and what your hat size is!
The Details
I'm sorry to say this is only open to my friends in the US due to customs and duty issues. I will draw a winner's name on Friday, November 28th, 2014! I'll contact the winner by email and they will have 24 hours to get back to me. If more than 24 hours go by, I'll select and notify a new winner.
This is my twenty fourth post in my commitment to post every. single. day in November for NaBloPoMo (National Blog Posting Month), or NaBlahBlahBlah as I prefer to call it. Follow the craziness all month as I share recipes, family anecdotes, and throw a couple of giveaways in for good measure! 
DISCLOSURE: This giveaway is sponsored by Foodie with Family. Stormy Kromer is not affiliated with me in any way even though I wear their hat all winter long.