I know I promised the Spicy Saucy Black Bean recipe would be up in the wee hours last night. I did not get to it. When The Evil Genius got back to our lair we talked, laughed, tucked kids in, and ate our way through an indecent quantity of homemade mint ice cream with deadly chocolate syrup. And the black beans went and slipped my mind. But here I am, beans in hand, and I think you'll find they were worth the wait.
This black bean recipe is the third installment (see one and two) of our bean series encouraging you to eat more of the musical fruit with every meal. Outside of 'refried beans', black beans are probably the most picky-eater friendly. They cook quickly since they are so small and they are wonderful in soups, dips, stews, and on their own. As with most beans, they freeze well for about a month or two when packaged properly. You can even prepare this entire dish and freeze it in individual serving portions. Reheat each portion in the microwave or in a covered saucepan over low heat with a tablespoon or two full of water. It's fantastic for you and it's delicious. That's fast food that makes your heart swell with happiness, not clogged arteries. And it's vegetarian friendly for the friendly vegetarians in your life. Hey! Whaddya know? I can cook something without bacon fat. (But I'd be lyin' if I said I never make this with bacon fat in place of the olive oil. I am fallible…)
I make it using beans that have been rehydrated and cooked because, well, they taste better and they're better for you. You can certainly use canned black beans in this recipe, but you will definitely want to cut way back on the salt. Canned beans come pre-salted, so just adjust salt to taste at the end of the cooking time.
Normally, I'd make these with petite diced tomatoes, but the vehicles are both out of commission. And as I mentioned before, Hambone, while huge, is not big enough to saddle up and ride into town. Time to improvise. Tomato paste mixed with water stands in beautifully here. If you want to prepare the beans with diced tomatoes, go for it… but don't make a special trip to the store just for the maters if you have tomato paste in the pantry.
Please make this. I am not above begging. Once you've tried it you'll find yourself wondering how something so simple can be so delicious and packed with flavor. You'll be serving this over rice by itself, with fried chicken, on tacos, in burritos, on nachos, and on a spoon in the middle of the night. Beans. What can't they do?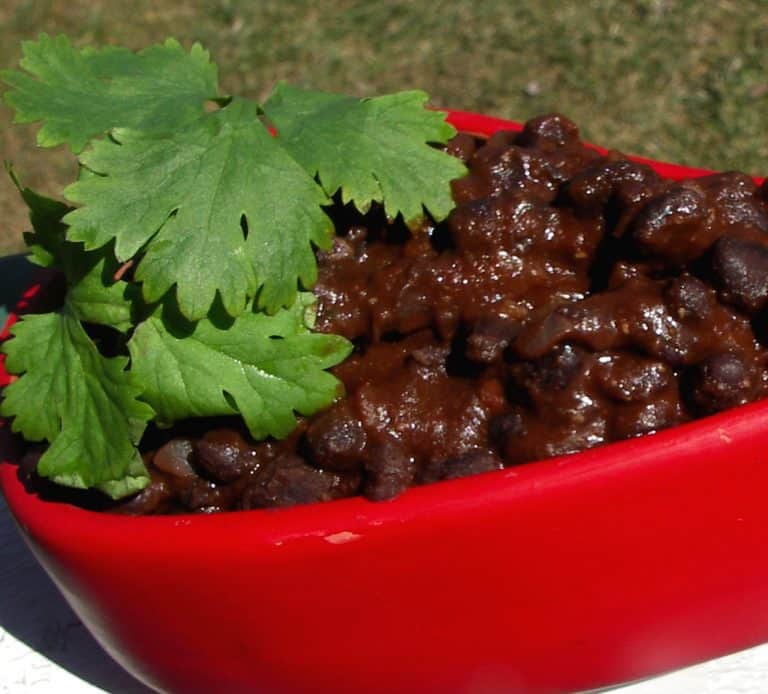 For a printer-friendly, photo-free version of this recipe, click here!
Spicy Saucy Black Beans
Ingredients:
4 cups cooked black beans
1 (14-18 ounce) can petite diced tomatoes ~or~ 6 ounces tomato paste whisked together with 1 1/4 cups cold water
1 yellow onion
2 Tablespoons olive oil
1 Tablespoon minced, fresh garlic or garlic paste
1 teaspoon kosher salt
1 teaspoon ground cumin
1/2 teaspoon crushed red pepper flakes
1/8-1/4 teaspoon ground cayenne pepper
optional, fresh cilantro for garnish
Dice your onion.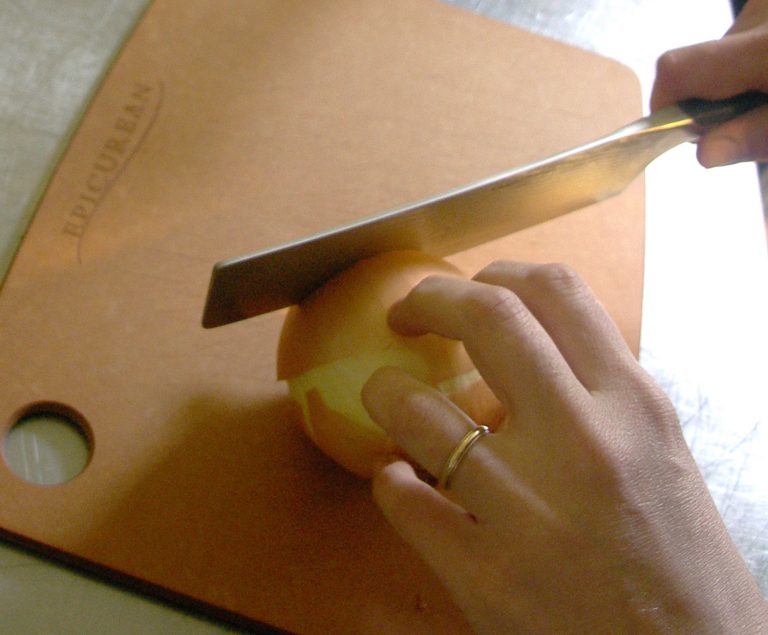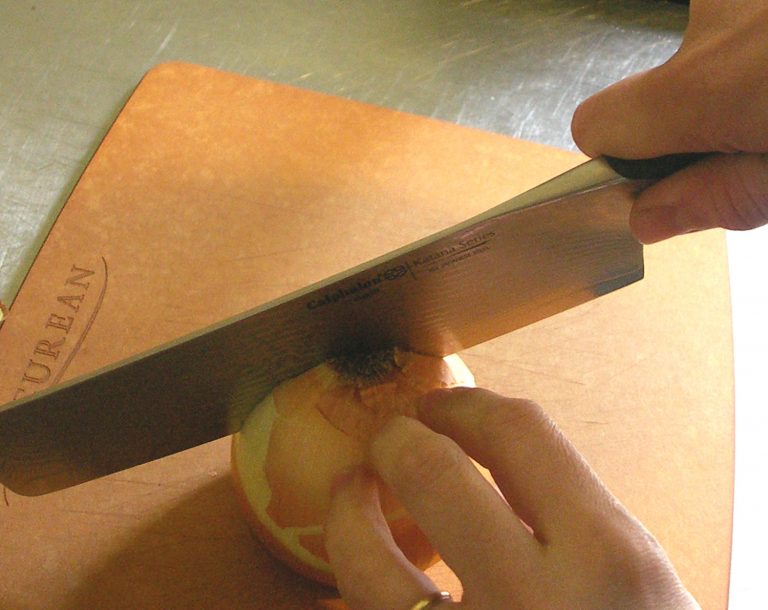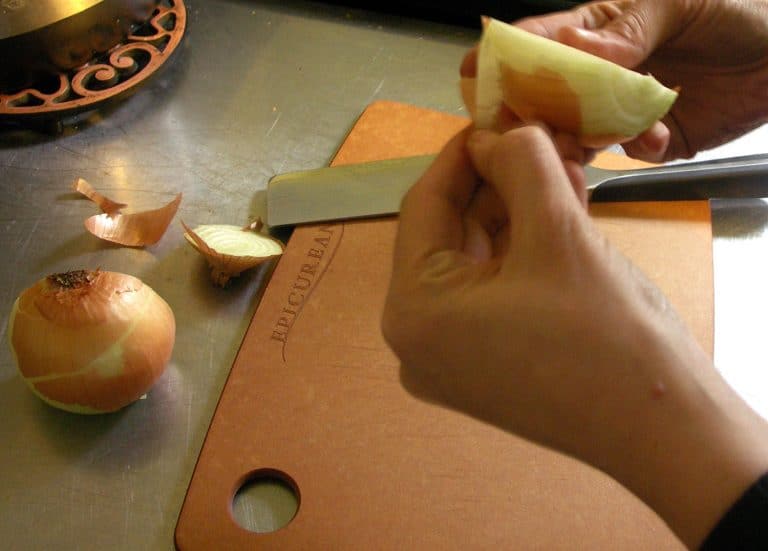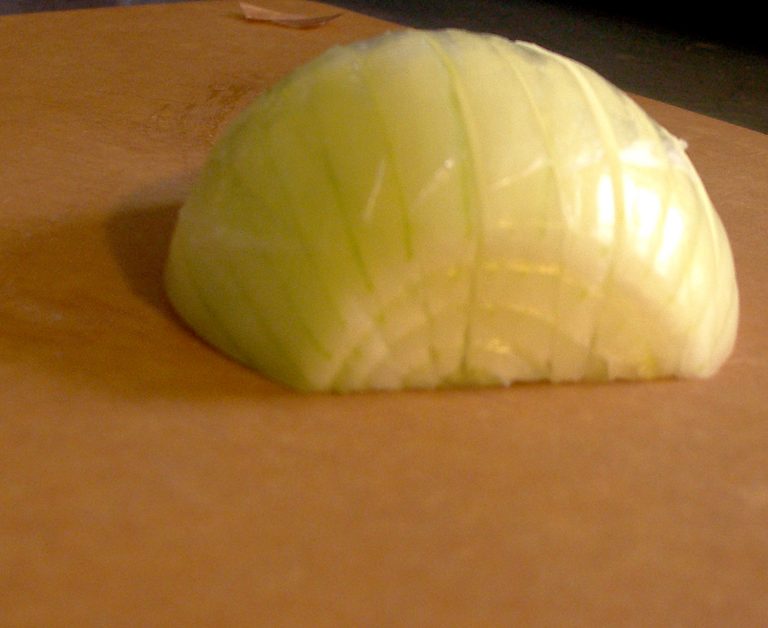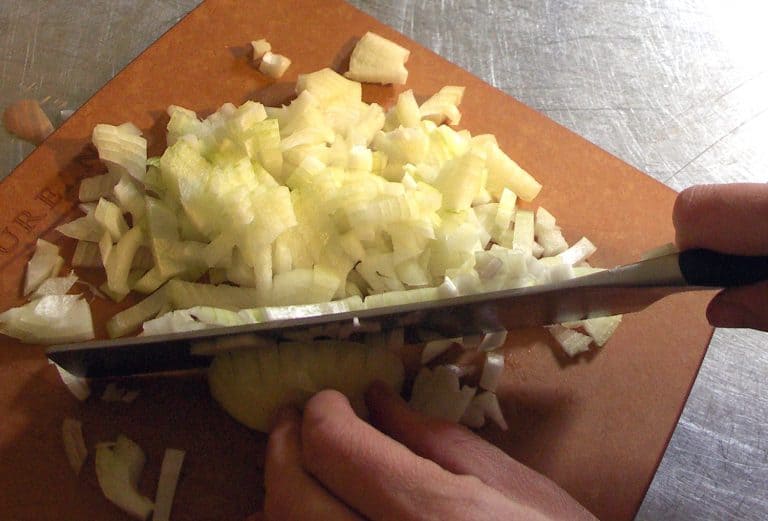 Drizzle the olive oil into a medium, heavy bottomed saucepan.
Warm the oil over medium-high heat. When oil is hot, add the onions and sprinkle with the salt and crushed red pepper flakes.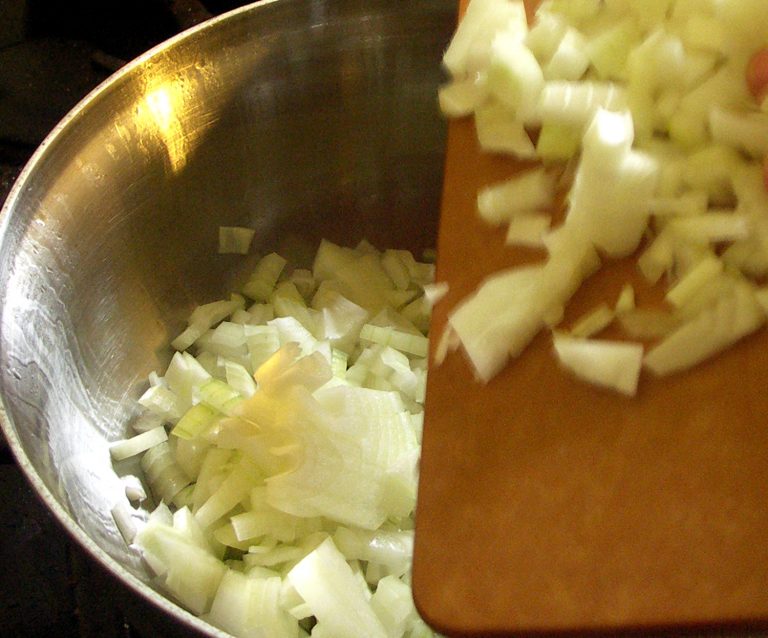 Stir to distribute the salt evenly and cook gently.
If onions begin to brown lower heat and continue cooking until the onions are mostly translucent and soft, about 5-7 minutes. Add remaining ingredients -except the cilantro, if using- and stir well.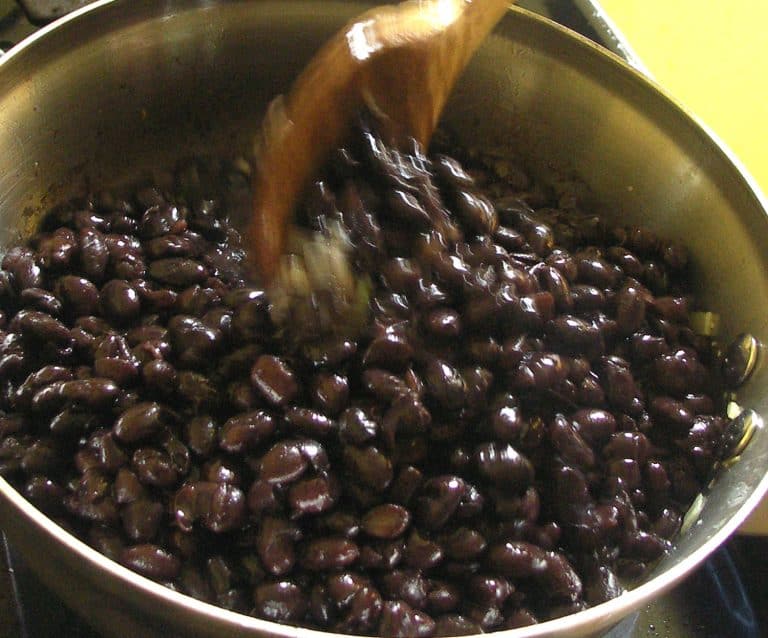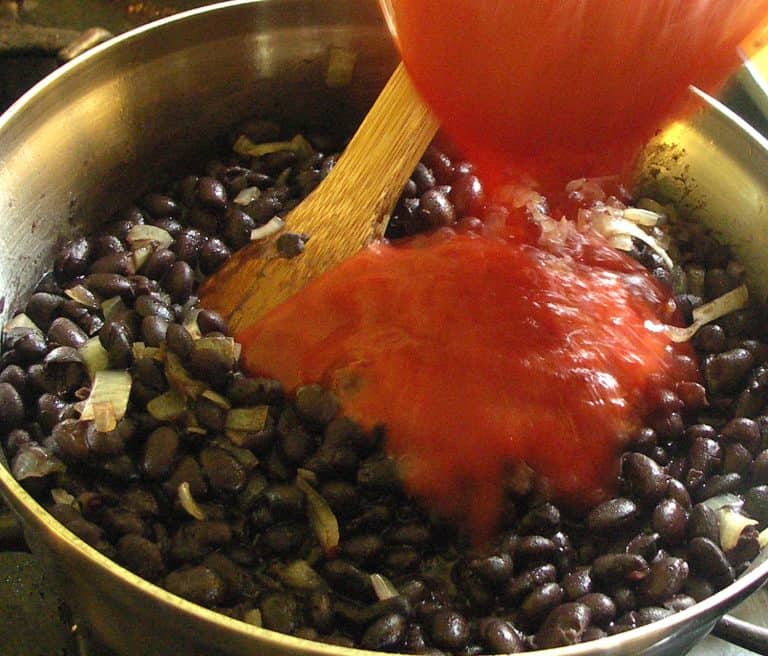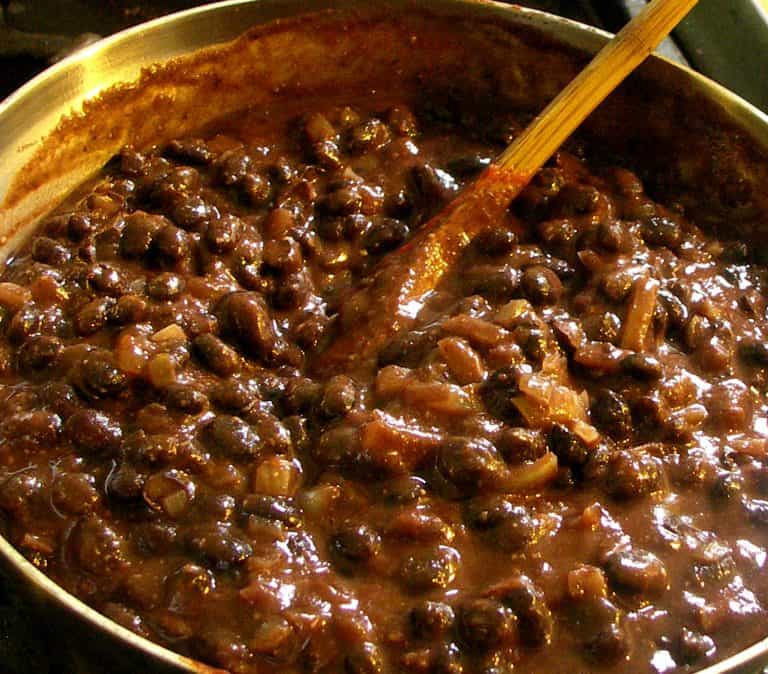 Cook the beans over medium heat until bubbly and thickened, about 10 minutes, stirring frequently to prevent sticking. Serve the beans, garnished with cilantro if desired, hot, warm, or cold.