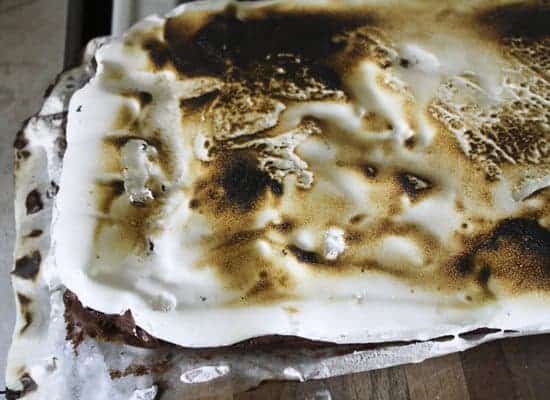 Hot on the heels of my Deep-Frying Trilogy (Parts I, II, and III) I bring you yet another uber-healthy offering; S'Mores Brownies. I know. I hear you. Please don't hate me. I'm sorry. Not.*
*I'm also a mature adult. Not.
Sweets are a requirement on all birthdays, but I believe that big birthdays require sugarbomb confections. Today is the thirtieth birthday of my baby brother Luke. My now thirty-year old little brother. He is now officially thirty. Did I mention he is no longer in his twenties? Yes. The big three-oh. THIR-TEE. *
*Don't worry. I'm sure he's okay with that. Luke? Why are you huddling in the corner rocking like that?
Luke: the kid who repeatedly bounced basketballs off the wall behind my head and said, "I don't have to stop. It's not your wall."; the high-school baseball player who was put into games because of his uncanny ability to get hit by any pitcher; the man who gave my five sons a REAL. LIVE. BLOWDART. GUN (with darts) when they were all under the age of nine; the man who is now expecting his first child to arrive any moment. To him, I dedicate these S'Mores Brownies. I have just one piece of advice for him on this auspicious occasion. Watch your back. I saved that blow dart gun and it's going to be a special gift from Aunt Beccy to Baby Penny when she's old enough to shoot it at the wall over your head.*
*I'm still being mature. Not.
A little bit about these brownies. The pan is sprinkled with buttered graham cracker crumbs and sugar before being filled with brownie batter. They're baked, cooled, topped with marshmallow fluff and then torched or broiled until the marshmallow is toasted. Isn't that a kicker? This brownie is like every summer of my youth encapsulated in a sticky, chocolatey, chewy, buttery treat.
What's even better is that they're flex-ee-blay. I've made them with both homemade brownies and a brownie mix and they haven't lasted long enough to compare either time. Either way, you want enough brownie batter to make a 9″x13″ pan. When I made it from scratch, I used King Arthur Flour's gorgiferous recipe, the next time I used a Ghiradelli's box mix. I'm not telling you which one to use because both were really great. Do whatever floats your boat!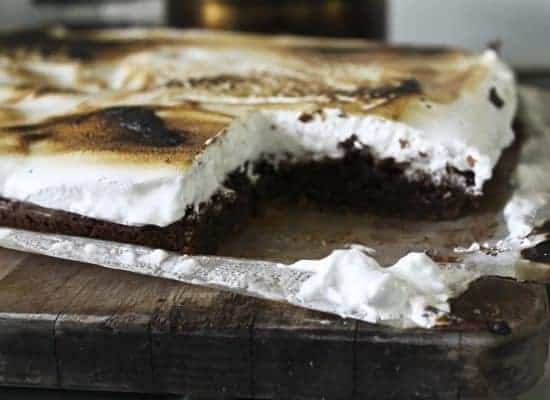 And a word about the marshmallow fluff. I used homemade because it is so much fun to make. (It doesn't hurt that it ends up being about one-third of the cost of the storebought stuff and tastes ten times better…) You can opt to procure your fluff from a jar without hurting my feelings, but if you can, try making your own at least once. I think you'll be impressed!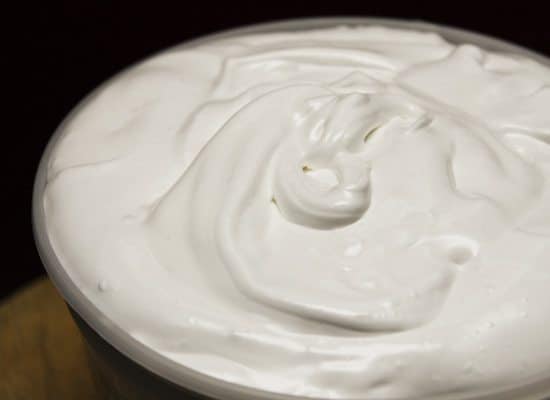 These may look like a mess (because they are) but have you ever seen a pretty s'more? I rest my case. Whip up a pan of these, park yourself out on a log in the yard, get your fingers and your face sticky eating one or two and then lay back for a nap in the grass before the sugar kicks in. It's summer. Take a breath.
Happy Birthday, little brother. I feel a little guilty about teasing you over your birthday, so let me just remind you that no matter how old you get, I'll always be older and I'll always be there. In the corner. Having an aging crisis and hyperventilating into a paper bag as my baby siblings hit milestones.
I think I need a brownie.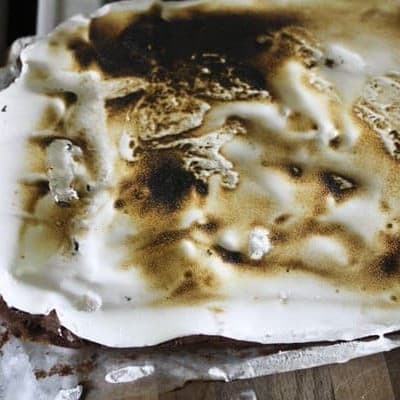 S'Mores Brownies and Homemade Marshmallow Fluff
Rate Recipe
Chewy, chocolatey brownies baked over buttered graham cracker crumbs, topped with marshmallow fluff and torched or broiled until the marshmallows are as toasty as if they were cooked over a campfire. This screams summer camp!
Ingredients
Ingredients for Marshmallow Fluff:
3

egg whites

*See Notes

2

cups

light corn syrup or honey

**See Notes

1/2

teaspoon

salt

2

cups

confectioner's sugar

1

tablespoon

pure vanilla extract
For Brownies:
1 1/2

cups

graham cracker crumbs

this is about 20-25 graham crackers, crushed

4

tablespoons

butter

melted

1

batch brownie batter

boxed or homemade, but enough for a 9"x13" pan
Also needed:
1

sheet of parchment paper

cut to fit across the bottom and up the long sides of the 9"x13" pan.

non-stick cooking spray
Instructions
To Make the Marshmallow Fluff:
Combine the egg whites, corn syrup or honey and salt in a large mixing bowl or in the bowl of a stand mixer fitted with the whisk attachment.

Mix on high speed until thick, about 10 minutes.

Sift the confectioner's sugar over the egg whites and mix on low speed until evenly combined.

Pour in the vanilla extract and mix on low speed until evenly combined.

Scrape into a container with a tight fitting lid and store in the refrigerator for up to two weeks. Freeze for up to one month. Stir before each use.
To Make the S'Mores Brownies:
Preheat oven to the temperature specified by your brownie recipe or the directions on your boxed mix.

Lightly spray a 9"x13" pan with non-stick cooking spray and press the parchment paper into place.

Spray the bottom of the parchment paper with non-stick cooking spray.

Toss the graham crackers and melted butter together in a small bowl then sprinkle them evenly over the bottom of the parchment lined pan.

Spoon the brownie batter over the buttered crumbs.

Use a spoon or spatula to even out the batter over the bottom of the pan, trying not to lift the crumbs as you do so.

Bake as directed by the mix or recipe.

When the brownies test done (a skewer, toothpick or tester inserted into the center comes out clean) remove the pan to a cooling rack and let cool completely.

Spread enough fluff over the brownies to cover them by at least 1/4-inch.

Lightly cover with plastic wrap and refrigerate for an hour before proceeding.
To Toast the Marshmallow Topping Using a Torch:
Remove the plastic wrap and place pan on a heatproof surface.

Ignite the torch and move steadily back and forth over the surface of the marshmallow topping until it is done to the degree that you like your toasted marshmallows to be done. I like a few charred bits and deep golden brown. If your parchment paper flames up, move the torch and blow out the fire.
To Toast the Marshmallow Using a Broiler:
Put your broiler on high and place the pan at least 8-inches below it. Watch the marshmallow topping carefully as it will quickly go from nicely browned to completely charred in the blink of an eye.
To Serve:
Let them rest for five minutes after torching or broiling before attempting to slice.

Use the parchment paper like a sling and pull the brownies up out of the tray and onto a cutting board.

Slice into desired portions and serve.

Leftovers can be stored in a single layer in a tightly covered container in the refrigerator for several days.
Notes
*If you are concerned about using raw egg whites in a recipe, I recommend trying to locate pasteurized egg whites in the dairy section of your grocery store. They are often sold in cartons and specify how much to use to replace regular egg whites. **Using honey in place of corn syrup will give you a strongly honey flavoured fluff. Keep this in mind when deciding which to use.
Nutritional information is an estimate and provided to you as a courtesy. You should calculate the nutritional information with the actual ingredients used in your recipe using your preferred nutrition calculator.