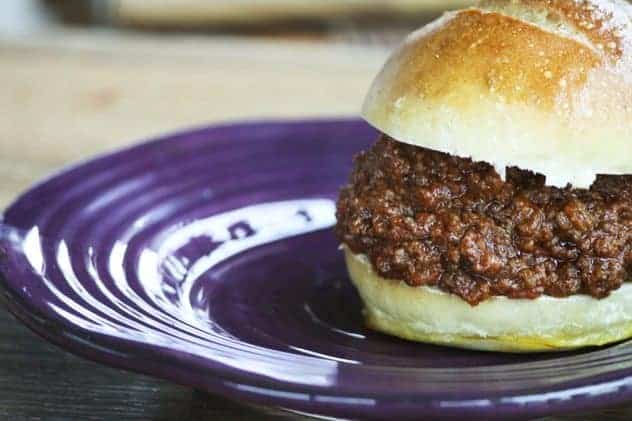 This Sunday was a memorable one. Two of my boys had their first ever band practice.
I stood in the kitchen listening to the guys jam, sneaking glances as often as I could without looking like a nutty backstage mom. I walked by and took as many surreptitious photos as I possibly could and tried desperately not to cry lest they think I didn't like it.
Now, if you have a house full of teenaged boys, it doesn't matter how distracted or otherwise occupied they appear, you'd best get some food going. Thank heavens I practice what I preach with Make Ahead Mondays.
I had a freezer full of last minute options. I went with the easiest of the clean up options for dinners.
Why?
Lately, on Sunday nights, I've done the world's fastest tucking-in of the kids. We're talking smooch, pray, blankies-yanked-up-to-the-neck, find lost stuffed animals, pat the head and then a soothing and sincere, "If you come downstairs and interrupt Downton Abbey I will be crankier than Voldemort."
Then I run back downstairs -wild horses aren't in it, people… I fly- to make a pot of tea and plant my backside firmly on the couch, remote-in-hand.
Mercifully, DVRs exist, because I am quite clearly not an effective deliverer of threats. Either that, or my children are not good receivers of threats. Because they descend the stairs more often than the staff of Downton.
Forget the Superbowl. I sit here watching Downton Abbey saying things like,
"SHUT UP, THOMAS!"
"NO, Mr. Bates! NO!"
"I really like Anna's hat."
"Poor William."
"Poor Daisy."
"The Dowager Countess is my favourite person in the whole world."
"Well, you did it NOW, didn't you, Thomas?"
"Oh, Anna!"
"YES! Matthew socked him!"
But most importantly, and most frequently I scream, "SIR RICHARD IS A JERK!"
Can I get an amen? Or a subdued, "Very well."
In fact, I'm so devoted to Downton Abbey, I believe that The Dowager Countess (THREE CHEERS FOR VIOLET!) has a quote for just about everything, including Make Ahead Mondays.
"Oh, is her cooking so precisely timed? You couldn't tell."
Okay, so maybe I stretched that quote just a bit. But this last one comes from me talking to Lady Grantham about Make Ahead Mondays:
Lady Grantham: "You are quite wonderful the way you see room for improvement wherever you look. I never knew such reforming zeal."
Rebecca: "I take that as a compliment."
Lady Grantham: "I must've said it wrong."
Well, alright, that wasn't quite right, either. I'm sorry. I'm just so obsessed.
Here's the point, though…
I got a meal for ten on the table in thirty minutes and cleaned up in just thirty more. The sloppy joes in the freezer made it possible.
And that in turn made it possible for me to clap like a seal and start singing, "Mary and Matthew sitting in a tree, K.I.S.S.I.N.G."
Let this be a lesson to you. Cousin Violet loves sloppy joes.
Er.
Or something.
~~
You've never really had sloppy joes until you've had homemade sloppy joes. Go on, didn't some of you curl your lips a bit when you saw "sloppy joes" in the title?
Don't go there! This might be "below the stairs" food, but it's darned good! When you make them from scratch, they're an entirely different story!
When you take browned beef, luscious tangy sauce, loads upon loads of vegetables and simmer them for hours upon hours their flavours mingle and marry. Kind of like Sybil and Branson.
Sigh. Pile that onto soft homemade rolls and you are in heaven. Make no mistake.
They are sloppy. You're going to want a goodly pile of napkins nearby. Or a footman with finger bowls. The choice is yours.
Either way, this stash in your freezer makes dinner a breeze.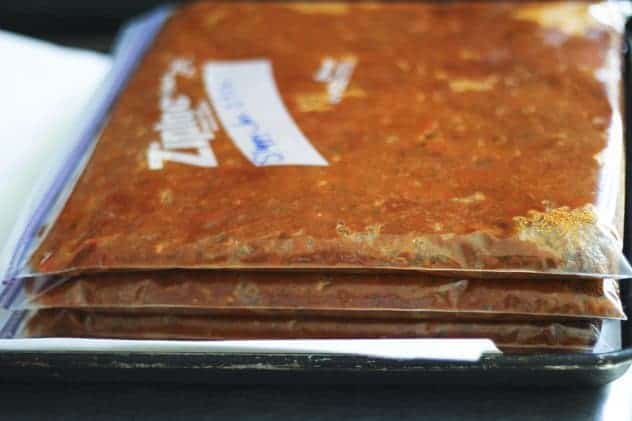 A while back, I ran this recipe as a classic Foodie With Family Record-Eagle column. I hope you enjoy this printable version!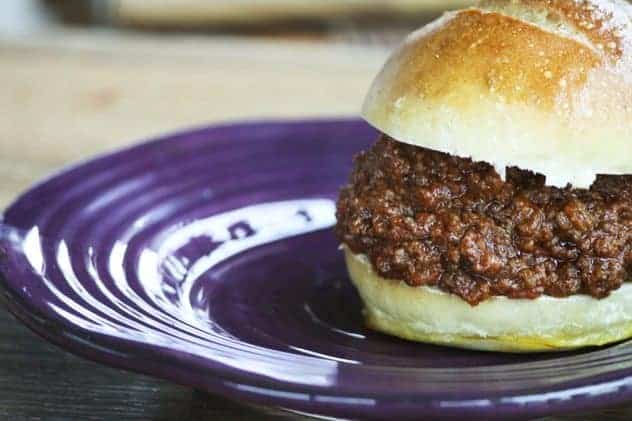 You've never had a sloppy joe until you've had a sloppy joe made from scratch. Crammed full of veggies, big on flavour and huge on comfort, these sloppy joes are a great way to get your daily vegetable servings into picky eaters. As if they weren't wonderful enough, they're kind to the wallet and half-your-brain-tied-behind-your-back easy. If you're feeding a big family, I highly recommend doubling or tripling this recipe (most slow-cookers can handle the upsize with no difficulty) and freezing the extras for last-minute meals.
Ingredients
3

lbs.

lean ground beef or turkey

2

large onions

finely chopped

1

large red bell pepper

seeded and finely chopped

2

large ribs celery

finely chopped

1

small carrot

peeled and finely chopped or grated

3

cloves

garlic

peeled and minced

3 6-

oz.

cans tomato paste

1/3

c.

cider vinegar

plus extra for adjusting flavor after cooking

1/3

c.

firmly packed light brown sugar

plus extra for adjusting flavor after cooking

3

teaspoons

paprika

2

teaspoons

dry mustard

2

teaspoons

salt

2

teaspoons

chili powder

more or less, to taste

1

teaspoons

fresh ground black pepper

more or less, to taste

½

teaspoon

hot pepper sauce
Instructions
In a large skillet over medium high heat, cook the beef with the onions, bell pepper, celery, carrot, and garlic, breaking up meat with a fork or wooden spoon until meat is lightly browned. Drain meat mixture and remove to a slow cooker, adding remaining ingredients. Stir until thoroughly combined, cover and cook on low for six to seven hours. Adjust flavor by adding additional brown sugar and vinegar to taste, if desired.

Serve filling loosely piled on rolls with choice of toppings.
To Freeze:
Cool the leftovers completely, scoop into a pre-labeled (with contents and date) resealable zipper bags in one-meal-portions. Close the zipper partway and squeeze as much air from the bag as you can without spilling the contents. Finish closing the zipper and lay the bag flat, gently squishing the bag to evenly distribute the sloppy joe filling. Lay the bags on a cookie sheet and place in the freezer until solid.
To Reheat:
Snip the top from the freezer bag and empty the contents into a microwave safe bowl or a heavy-bottomed saucepan with a tight fitting lid. If microwaving, cover bowl with plastic wrap, venting one side. Thaw first, then microwave on high, stirring every 2 minutes or so, until the filling is hot through. If using the stovetop, add 1/4 cup of water, lid tightly, and warm over low heat, stirring every 5 minutes or so, until the filling is hot through and through.
Nutrition
Calories:
194
kcal
Carbohydrates:
14
g
Protein:
17
g
Fat:
8
g
Saturated Fat:
3
g
Cholesterol:
49
mg
Sodium:
550
mg
Potassium:
633
mg
Fiber:
2
g
Sugar:
10
g
Vitamin A:
1455
IU
Vitamin C:
17
mg
Calcium:
36
mg
Iron:
3
mg
Nutritional information is an estimate and provided to you as a courtesy. You should calculate the nutritional information with the actual ingredients used in your recipe using your preferred nutrition calculator.