This post is the first in a series about my upcoming trip to the Tuscan countryside and Vinci, Italy; the birthplace of Leonardo da Vinci and home of DaVinci Wine. The trip is sponsored by DaVinci Wine as part of their Storyteller Experience, but all opinions and recipes are -as always- my own.
I think you'd be hard pressed to conjure up a more comforting scenario than one in which you burst in through your front door after spending a cool fall day out raking leaves, hiking, or something of the sort to find that your kitchen is filled with the heady fragrance of a slow-braised roast bubbling away in a luscious sauce of sun dried tomatoes, Chianti, and garlic. When that roast has braised so long that the mere threat of touching it with a fork causes it to fall apart around the olives and capers that you threw in for good measure, you know you're in for a treat. This is Slow-Cooker Italian Pork and this proves my theory that the slow-cooker is only as good as the ingredients you put into it.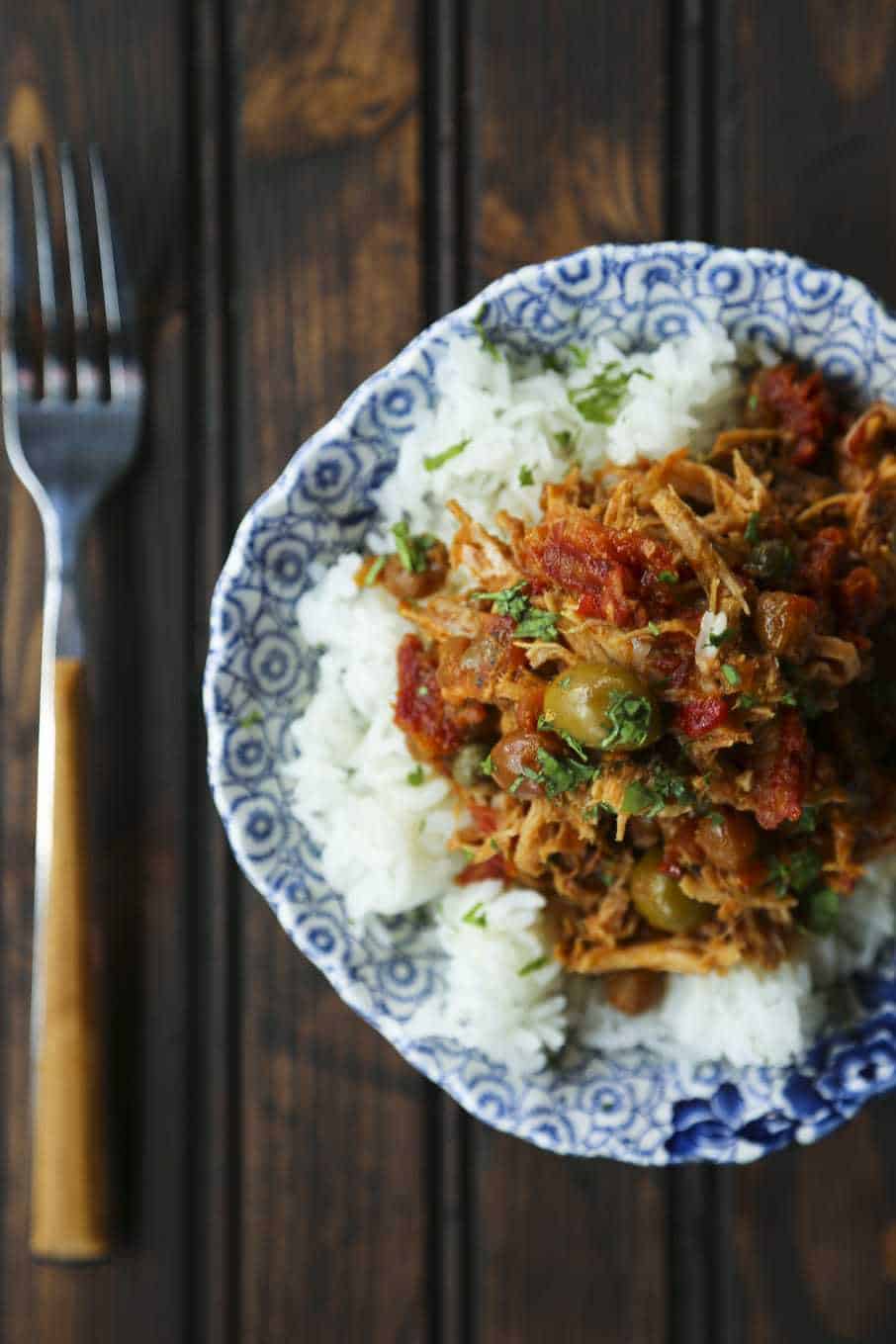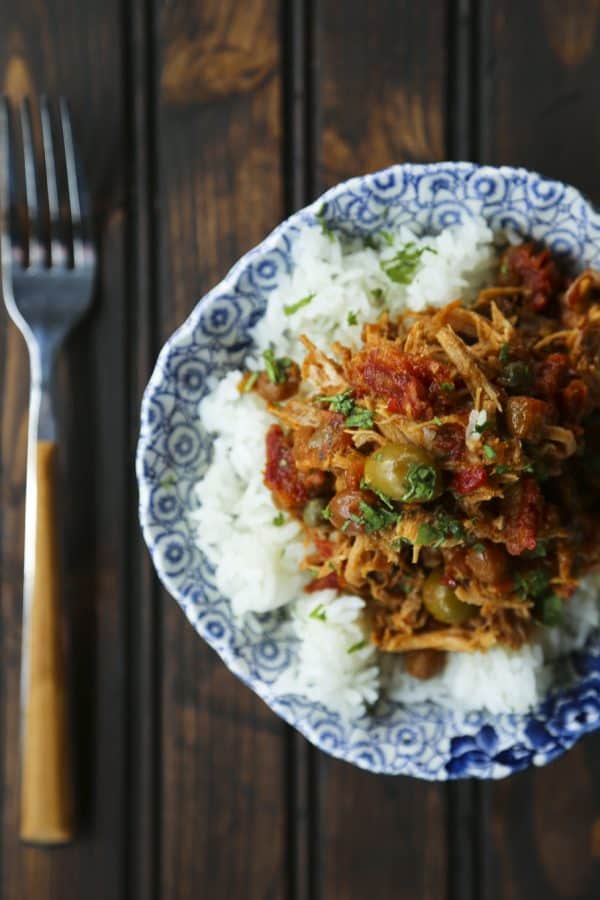 As with so many Italian inspired foods, it's not about being complicated, it's about taking your time and doing it right. What, after all, would be the point of hurrying through something that's really difficult if you consider it when the end result of that little extra step is one that takes something decent and makes it great?
I'm speaking about the popular notion that if it goes in a slow-cooker, you must absolutely forswear anything resembling food prep. You could, in all likelihood, dump all of the ingredients into the slow-cooker without first browning the roast then sautéeing the aromatics, boiling the stock and Chianti to loosen any of the fond (beautiful tasty bits stuck on the pan from browning the roast), and then pouring it in over the roast, and end up with something edible. That being said, I'm always going to go to the mat for the steps I listed above. They really do make the difference. Trust me.
Cook's Notes
Trimming the excess fat before browning the roast will save you the trouble of shifting around the shreds-itself-it's-so-tender pork to remove any squiggly bits when it's done cooking.
I prefer to toss my olives into the mix whole because I love the look of them when the roast is done. If you want a more homogenous product, you can certainly chop them roughly before adding them to the mix.
Do drain and DO RINSE the capers before adding to the pot. Those delectable little bits are briney and wonderful when prepared this way but would be an utter salt bomb to the final product if added with their brine.
I prefer to make Slow-Cooker Italian Pork with Chianti. It is more than merely drinkable (which is non-negotiable when cooking with wine), it is delicious. I also advise you to serve the finished pork with a glass of Chianti on the side.
How do you serve up Slow-Cooker Italian Pork? At our house, we prefer it served over pasta or polenta. We've also enjoyed it over rice and secreted away in baked potatoes under a generous dose of cheese.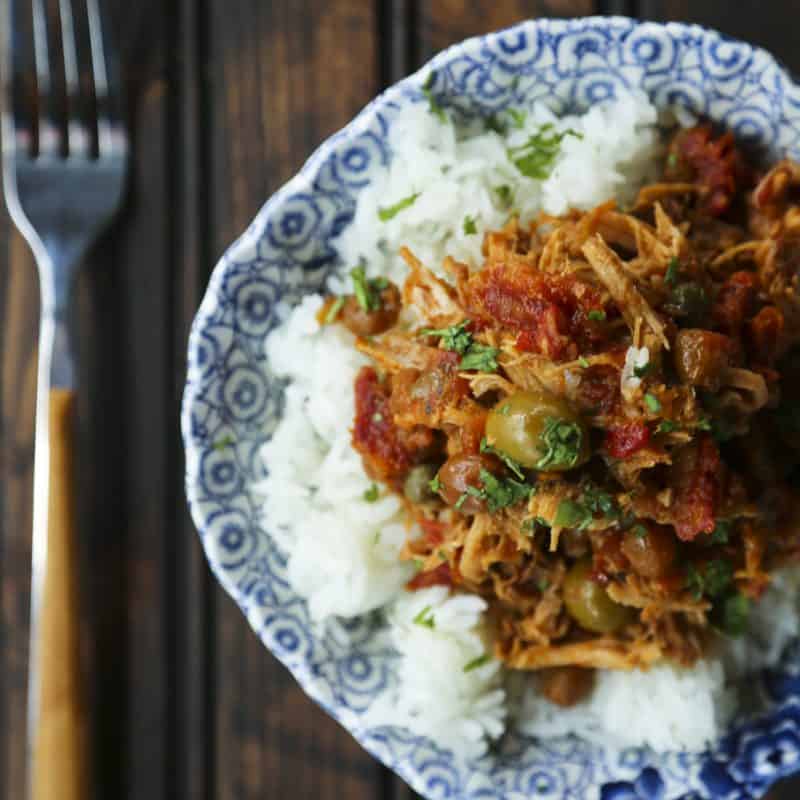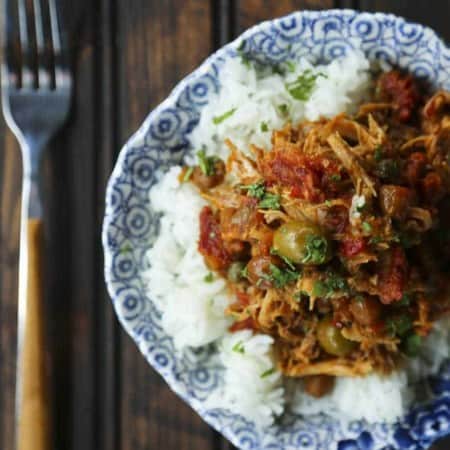 Ingredients
3

to 4 pound boneless

center cut pork loin, trimmed of excess fat.

salt and pepper

1

tablespoon

vegetable or olive oil

2

large onions

peeled, trimmed, and diced

6

garlic cloves

peeled and minced

2

cups

chicken stock or broth

1

cup

chianti

1

can ounces or 1 1/2 cups fire roasted diced tomatoes

14.5

1

jar julienne cut sun dried tomatoes with herbs packed in oil

8.5 ounces

6

strips jarred roasted red peppers

1

jar green olives with pimientos

5.75 ounces, drained

1

jar capers

3.5 ounces, drained and rinsed
Instructions
Sprinkle the trimmed pork roast generously with salt and pepper. Drizzle the oil in a heavy-bottomed frying pan set over high heat. Sear all sides of the pork for several minutes, or until browned on all sides. Use the tongs to transfer the roast to the slow-cooker. Return the pan to the burner and lower the heat to medium low. Add the onions and garlic to the pan and sautee just until fragrant. Add the chicken stock or broth, red wine, fire roasted tomatoes, sun-dried tomatoes AND their oil, roasted red peppers, green olives, and capers and raise the heat back up to HIGH. Bring to a boil, scraping the bottom of the pan to release any of the beautiful brown bits the pork left behind. Allow the mixture to boil for one minute, then pour over the pork in the slow cooker. Cover and cook on HIGH for 4 to 5 hours or LOW for 6 to 8 hours. Carefully transfer the pork to a rimmed plate or dish. Use two forks to shred the pork before returning it to the slow-cooker and tossing to distribute everything evenly.

Serve over rice, noodles, mashed regular or sweet potatoes, or polenta.
Nutritional information is an estimate and provided to you as a courtesy. You should calculate the nutritional information with the actual ingredients used in your recipe using your preferred nutrition calculator.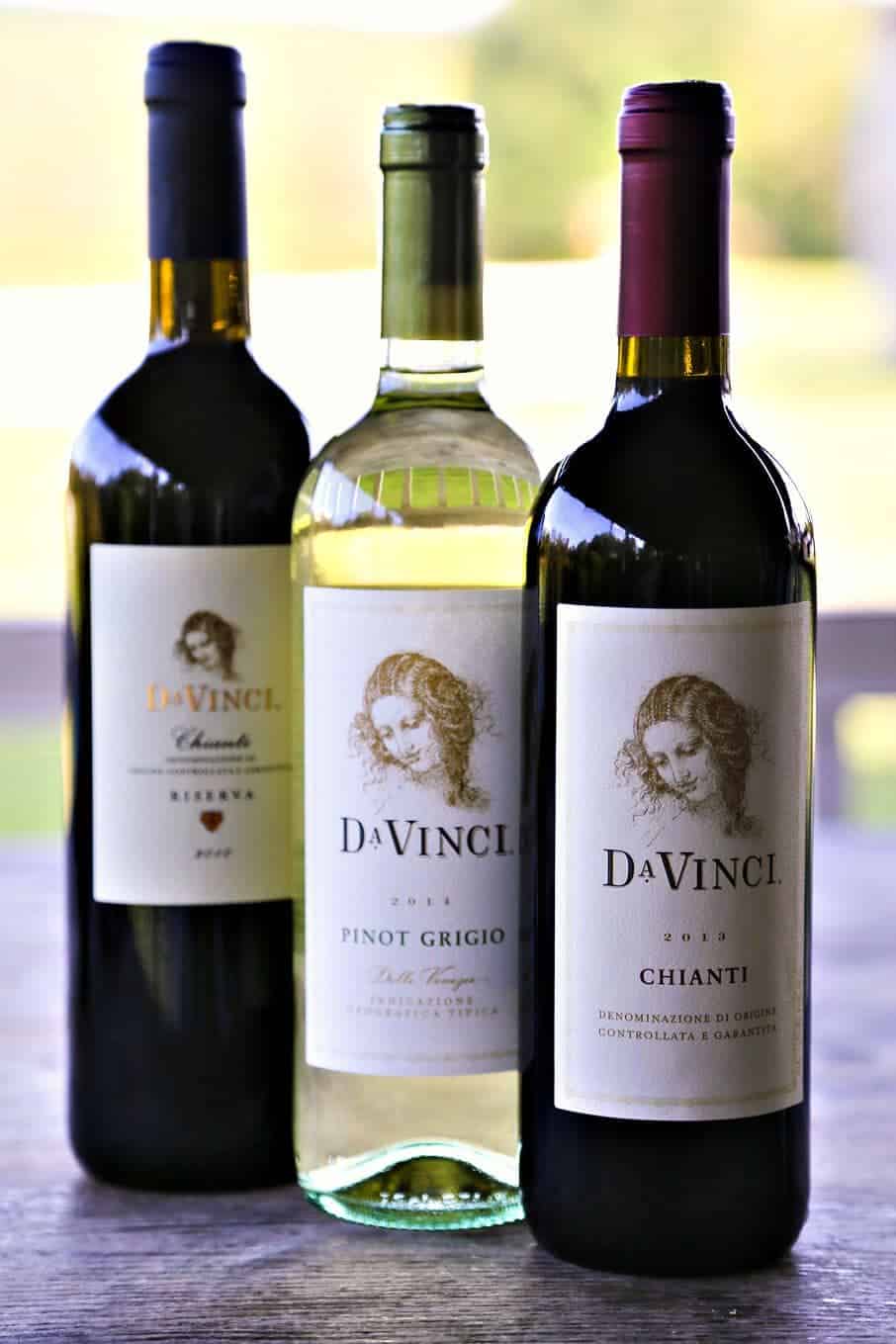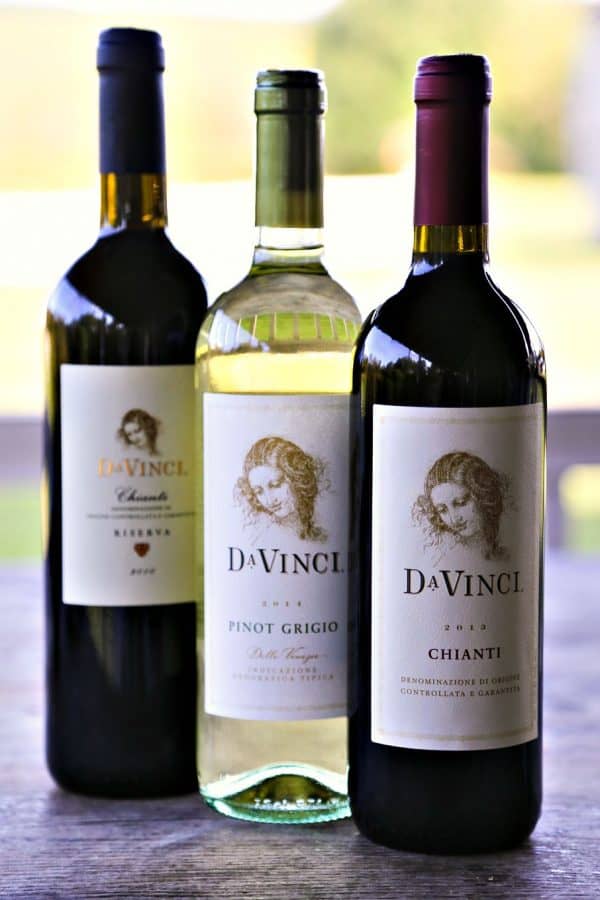 I am thrilled to share that I will travel to Tuscany next week as part of the DaVinci Storyteller Experience. I feel so fortunate to have been chosen along with three other bloggers to have a once in a lifetime chance to tour the Tuscan countryside and get to know more about the people and stories that make DaVinci wines so memorable. We will be visiting the hundreds of hectares of vineyards, local landmarks, meeting with winegrowers and winemakers, cheese makers, prosciutto makers, local chefs, and agronomists, just to name a few, all while getting to know glorious Tuscany in September and DaVinci's flagship Chianti and Pinot Grigio.
From the rich local history to the tremendous viticulture, I cannot wait to drink up Tuscany both figuratively and literally. Be sure to follow along as I post photos of our adventure on Instagram with the #DavinciStoryteller and #FWFTravels hashtags.
For more fun, check out the beautiful posts from my fellow StoryTellers!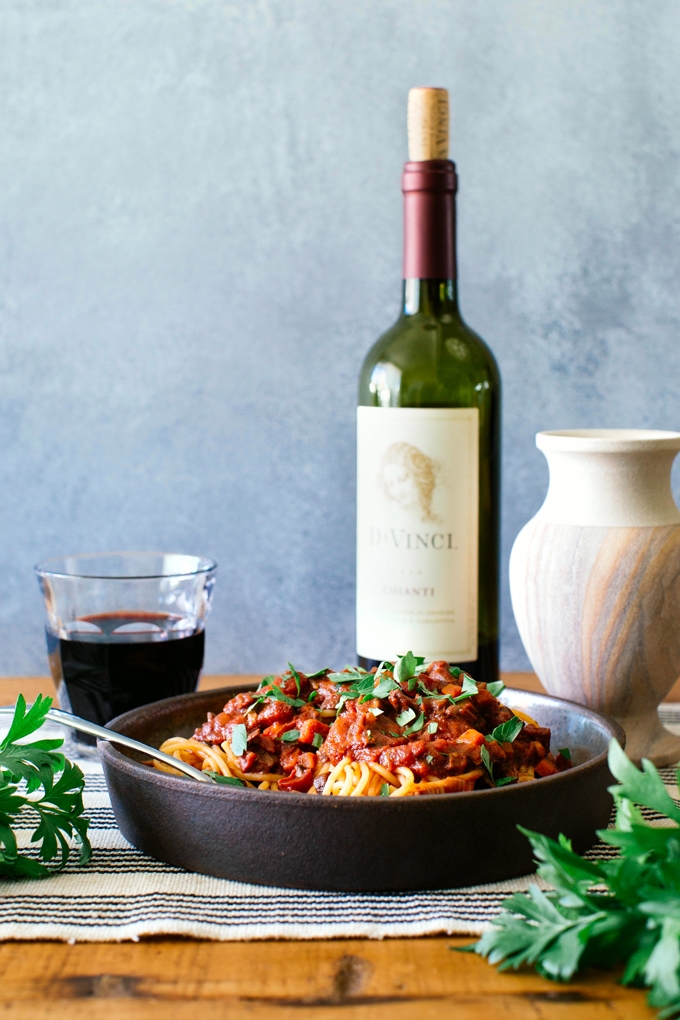 Wild Mushroom Tomato Sauce from Kitchen Konfidence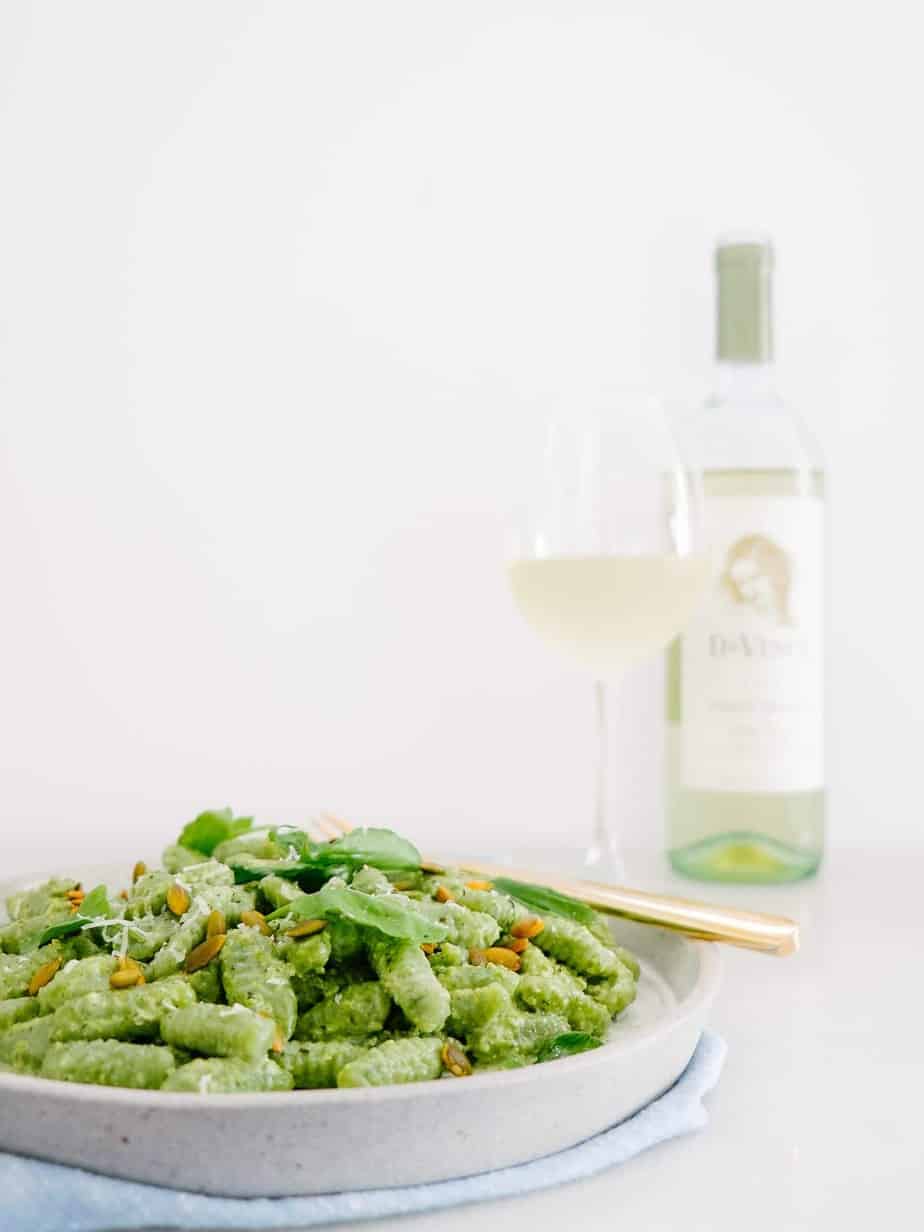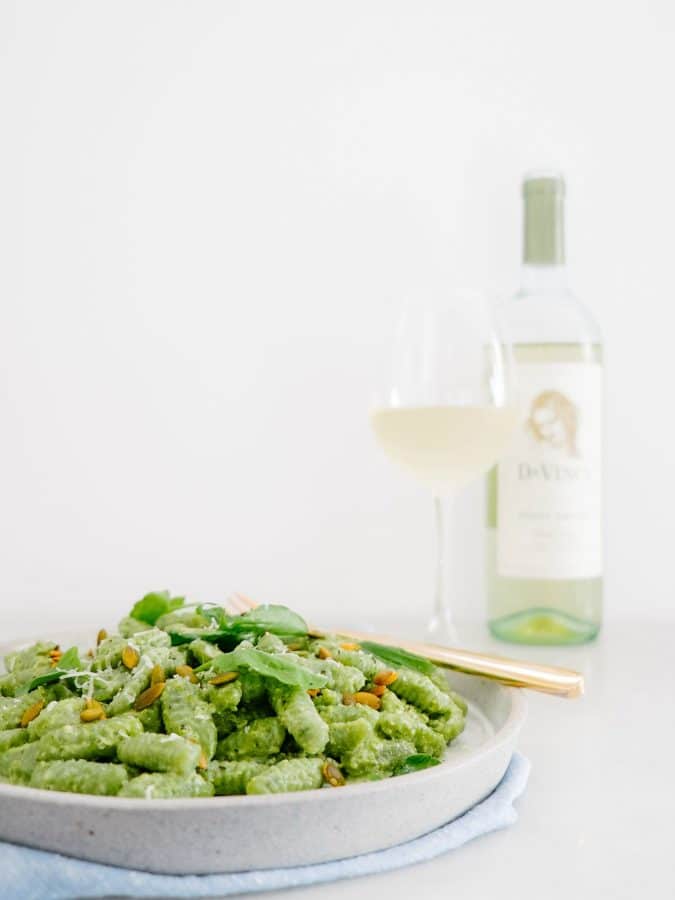 Kale Ricotta Cavatelli from FixFeastFlair.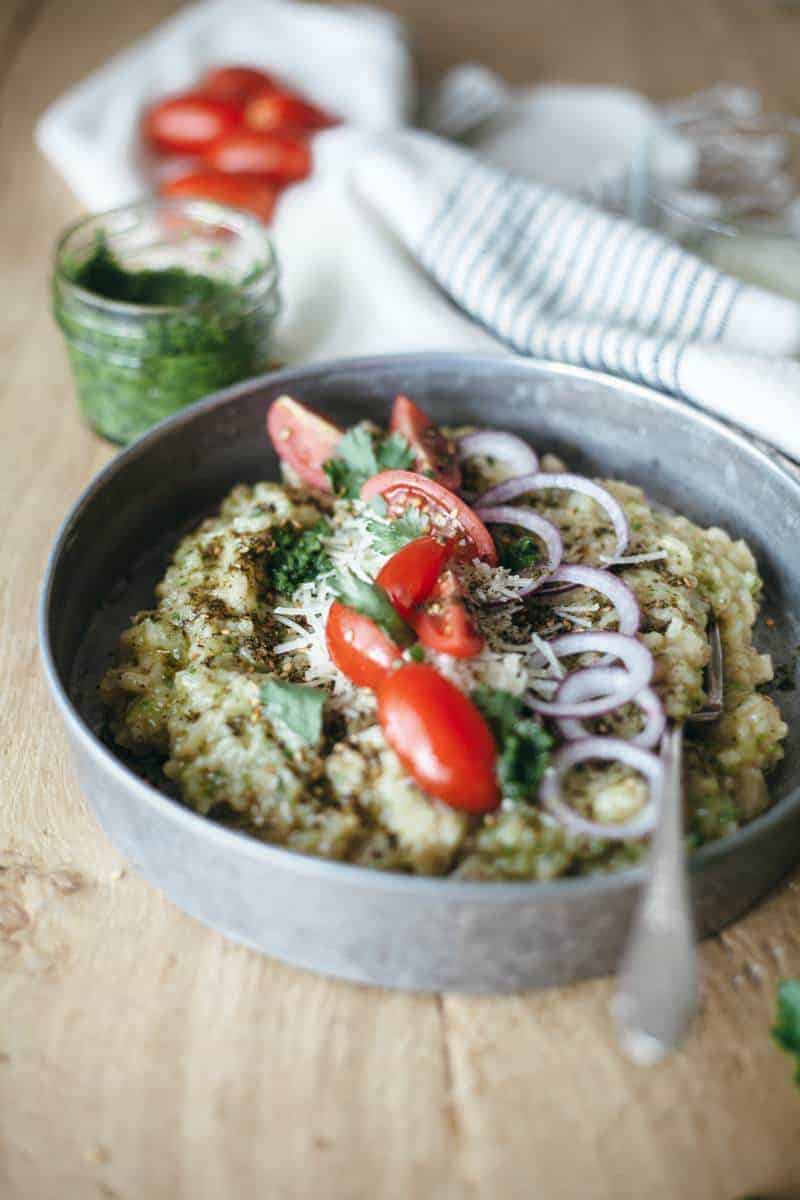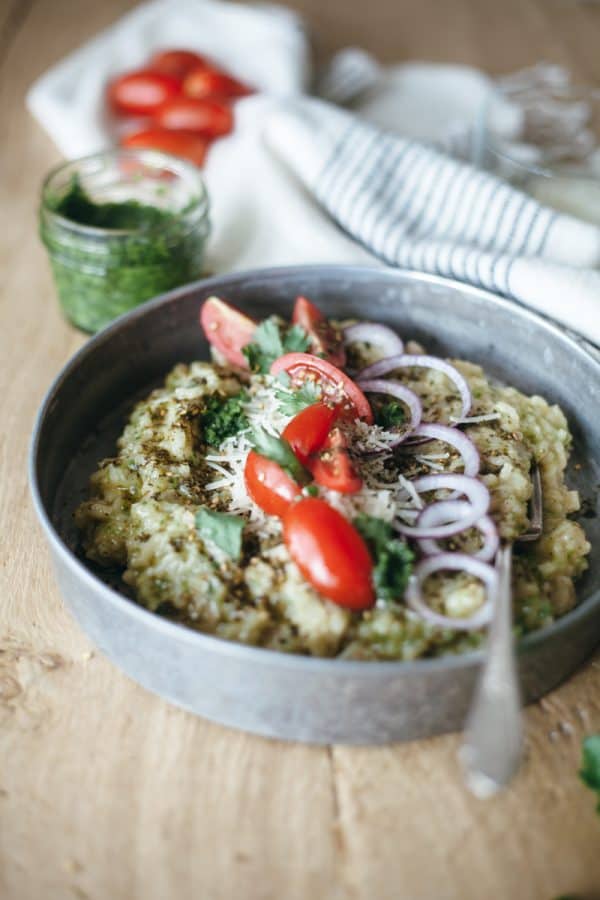 Zhoug Risotto with Fresh Tomatoes, Onions, and Za'atar from My Name is Yeh.
Oh my gosh, people. I'm going to Tuscany with some VERY talented people.
Disclosure: DaVinci is providing me with a trip to Italy and activities while I am there. I am not being otherwise compensated for this post and all opinions and recipes remain, as always, my own.