I know; Simple French Toast sounds a bit repetitively redundant. There's a method to my madness, though. French Toast is so easy to church up that people often forget just how magnificent a SIMPLE French Toast can be. Striking the balance between crisp edges and custardy centers isn't rocket science, but it does require a little knowledge of how bread, eggs, and milk behave in combination with each other when soaked and dropped onto a pan generously coated with melted butter.
I'll confess that while I will eat just about any French toast, I have some very opinionated ideas on what constitutes the perfect Simple French Toast. You know I have to share those opinions, right? What kind of blogger would I be if I didn't?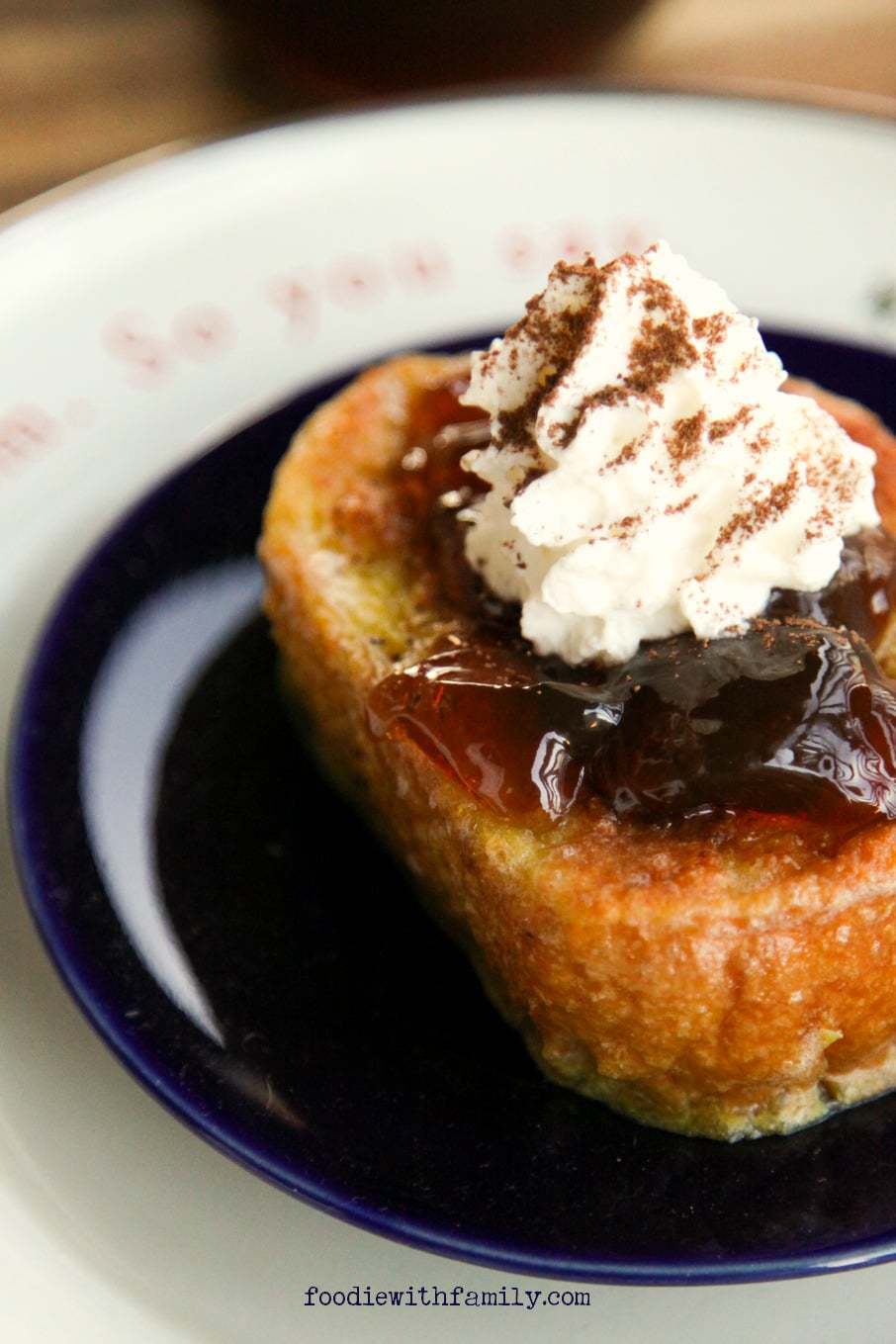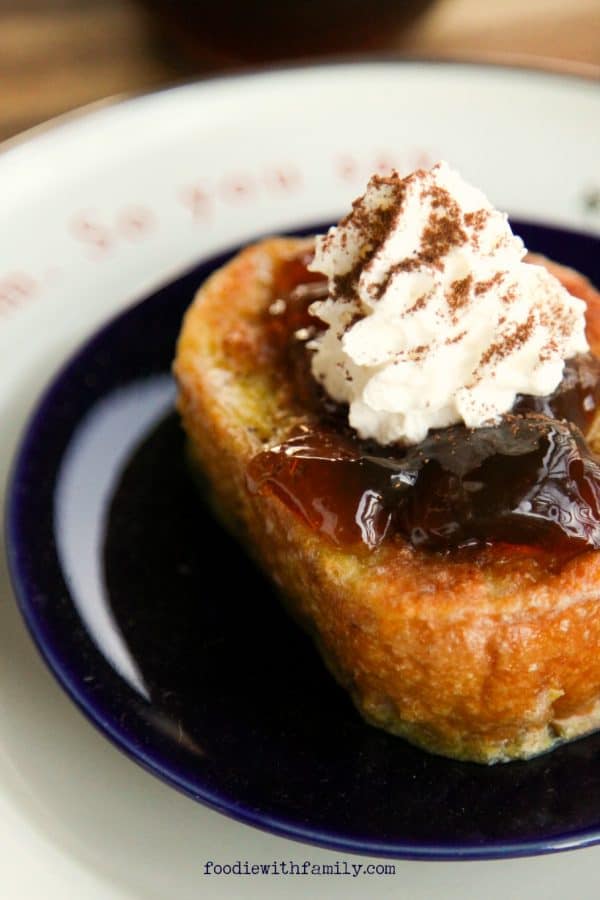 3 rules for perfect Simple French Toast
Thick, stale bread is the ultimate base for Simple French Toast. Why? Stale bread soaks up the delicious custard better than does fresh bread. Fresh bread already has enough moisture of its own, where stale bread drinks up the good stuff clear to its center making the finished French toast custardy throughout. You don't want an outer layer of lovely French toast surrounding an inner layer of plain bread!
It's imperative that the bread soak in the custard mixture for at least 5 minutes per side, or 10 minutes, total. Ideally, it should soak for closer to 7 1/2 minutes per side, making 15 minutes total. This allows the custard to get to the middle of the bread, making the final French toast moist and flavourful throughout.
It must be cooked slowly in a lot of butter over low heat. The low heat keeps the butter from scorching. The butter delivers flavour, colour, and a lusciousness to the finished French toast. The reason that low, slow cooking is not-negotiable is because it takes a while for the egg custard in the center of that thick piece of bread to cook through without scorching the outer layer. It may take up to 7 minutes per side,  but your patience will be rewarded with perfect, golden brown on the outside, custardy on the inside Simple French Toast.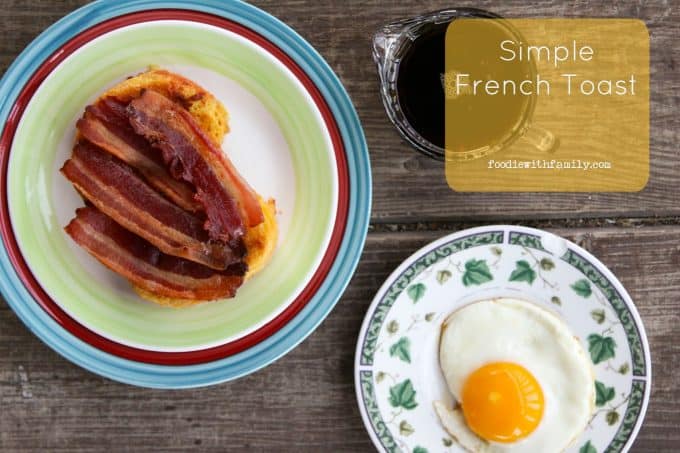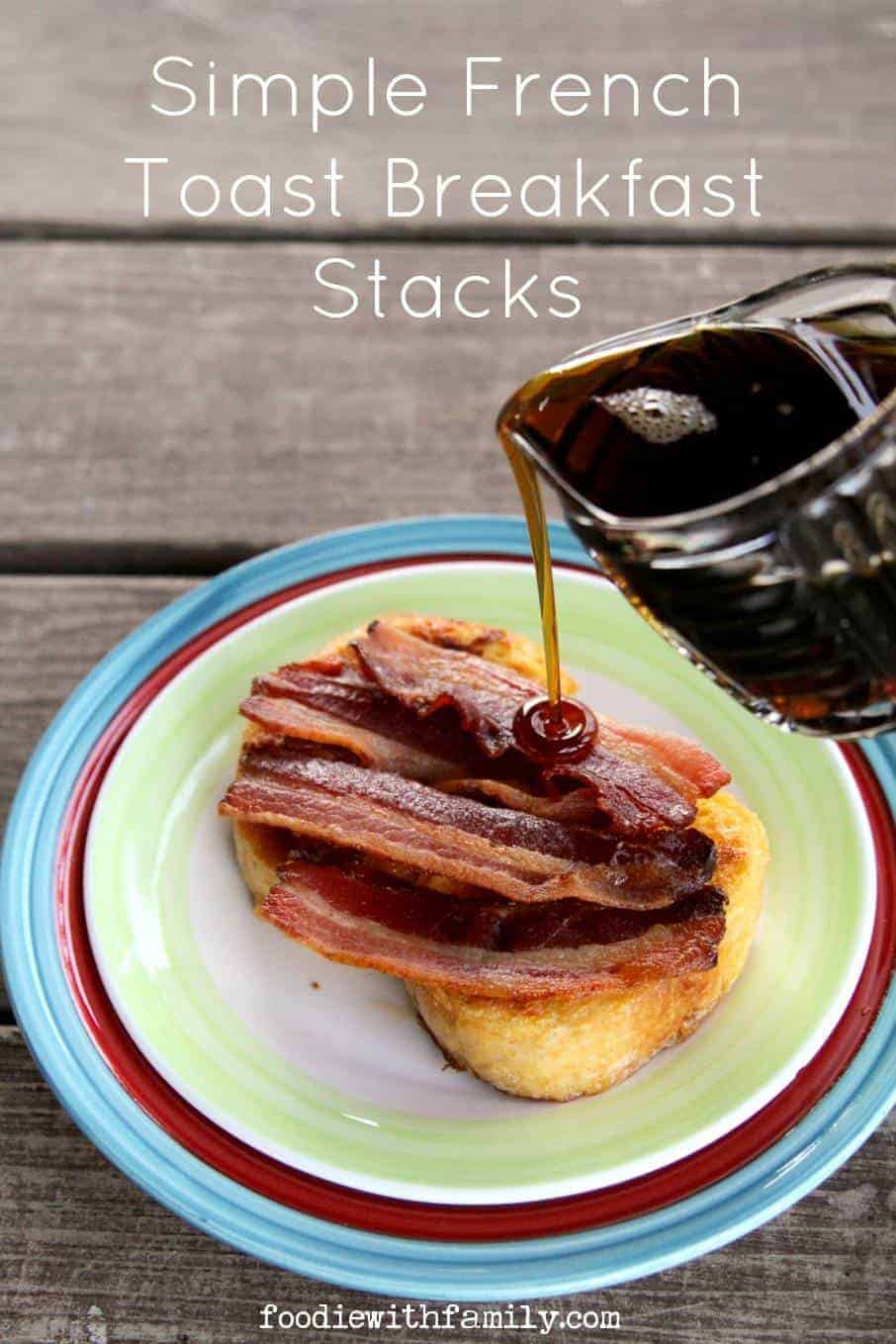 Here's the thing; it's great when you make it and eat it just. like. that. If, however, you're in the market for a more showstopping sort of thing, or just plain want to up your game, you use that Simple French Toast as a base for thick cut, crisped bacon, a drizzle of maple syrup, and a single fried egg on top. If you do that, you're in weepy-good, "I hereby pledge thee my troth" territory.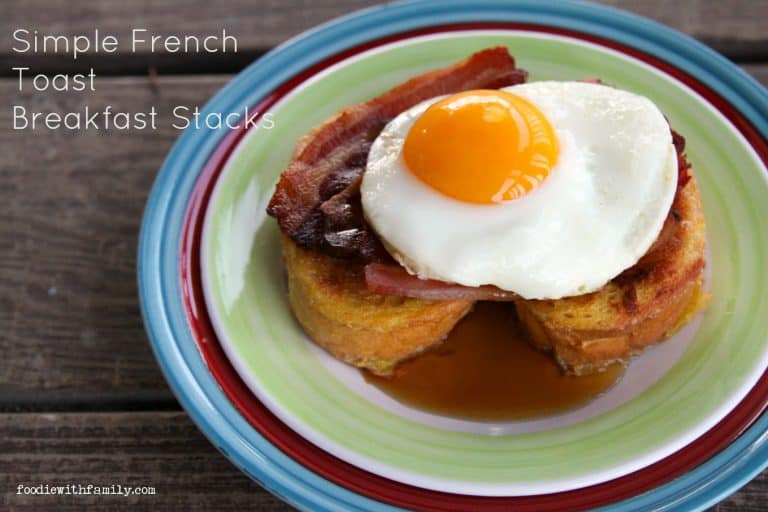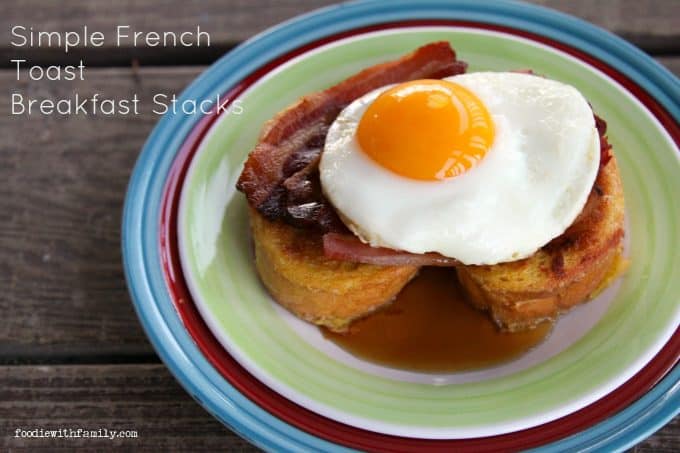 Cook's Notes
Please don't be tempted to hurry the soaking OR cooking process. Both of them need patience for the reasons enumerated above.
I love, adore, am sweet on maple sugar in this dish, but I recognize that it's kind of hard to lay your hands on outside of maple country. If you can't find it, please substitute an equal amount of brown sugar. It's pretty darned tasty, too.
Please, please, PLEASE do not substitute skim milk or vegetable oil for the whole milk and butter specified in the recipe. This is not a time to skimp on fat or calories. They're crucial to the overall end product. If you must nix the butter, at least use extra virgin coconut oil!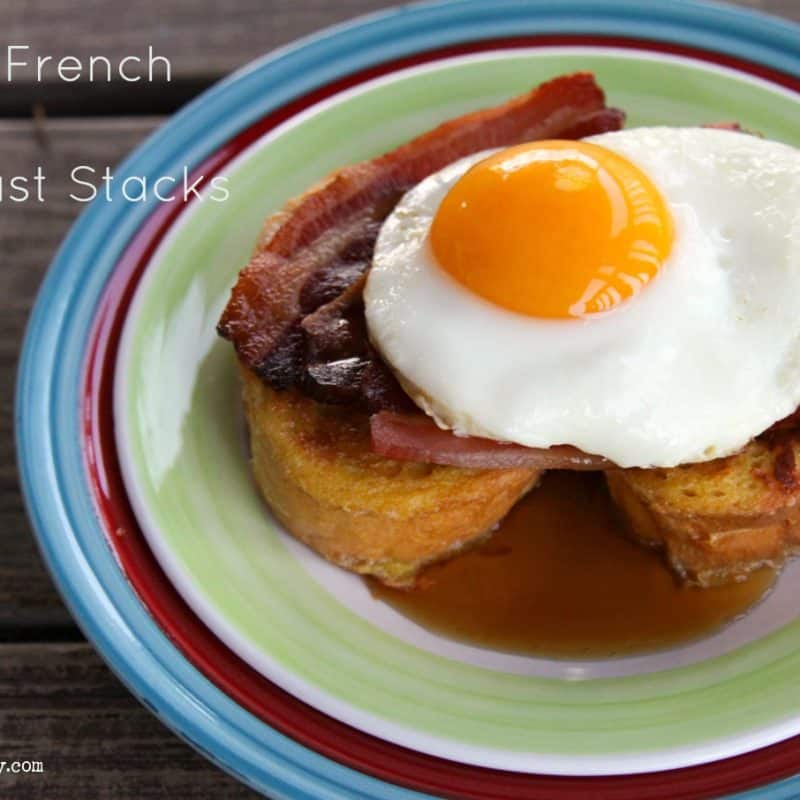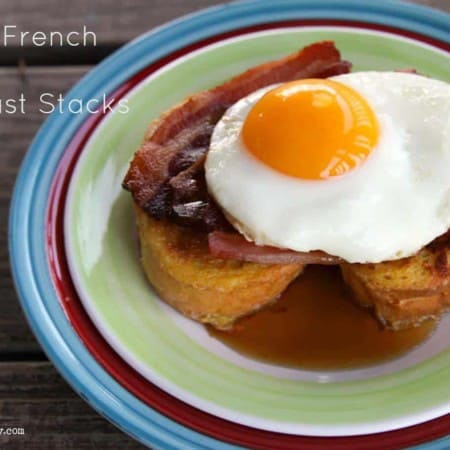 Perfect, Simple French Toast, lightly sweetened with maple or brown sugar, and ready for any number of sweet or savoury toppings.
Ingredients
12

slices of slightly stale French bread

1 1/2 inch thick, 3 to 5 days old, preferably

8

large eggs

1/2

cup

whole milk

1/4

cup

maple sugar or light brown sugar

1/2

teaspoon

kosher salt

6

tablespoons

of butter

divided
Optional but tasty:
freshly cooked bacon

maple syrup

freshly fried egg
Instructions
Using a whisk, beat together the eggs, milk, maple sugar or brown sugar, and salt in a 9-inch by 13-inch pan until the mixture is even in colour. Lay the slices of stale bread directly into the custard mixture and let them stand for 5 minutes before turning over and repeating. Most of the egg mixture should be soaked in and both sides should be quite wet.

Melt 3 tablespoons of the butter in a heavy 12-inch skillet over medium low heat. When the butter is fully melted, arrange the soaked bread in the pan. (If adding all of the bread to the pan at once would overcrowd it, fit in as much as you can without the pieces touching, and do a second batch with more butter.) Let the Simple French Toast fry slowly, lowering the heat if it begins browning too quickly, for about 5 minutes on the first side, or until the bottom appears golden brown and feels dry to the touch. Add the second installment of 3 tablespoons of butter and allow it to melt before turning the Simple French Toast pieces to fry the second side. When the second side is golden brown on the bottom, remove the pieces to a plate. Serve immediately, or hold warm for up to 30 minutes in a warm oven. Serve plain or topped with crispy bacon, maple syrup, and a freshly fried egg for a full breakfast stack.
Nutritional information is an estimate and provided to you as a courtesy. You should calculate the nutritional information with the actual ingredients used in your recipe using your preferred nutrition calculator.
This is my eleventh post in my commitment to post every. single. day in November for NaBloPoMo (National Blog Posting Month). Follow the craziness all month as I share recipes, family anecdotes, and throw a couple of giveaways in for good measure!