Disclosure: Carnival Cruises sent my husband and I on a cruise but they did not compensate me to write this post. It is an honest review of our experience on the Carnival Sunshine. If you have any questions at all about it, please ask me!
I'm of the opinion that a cruise constitutes the perfect vacation. You get on a ship the size of a small city, your room is tidied and bed is made twice daily (because this lady naps on vacation, people.), your meals are arranged, and you get to see the world without fighting traffic or getting lost. There are restaurants, comedy shows, bars, live stage shows, and a gym all within easy walking distance. If that doesn't equal relaxation, I don't know what does…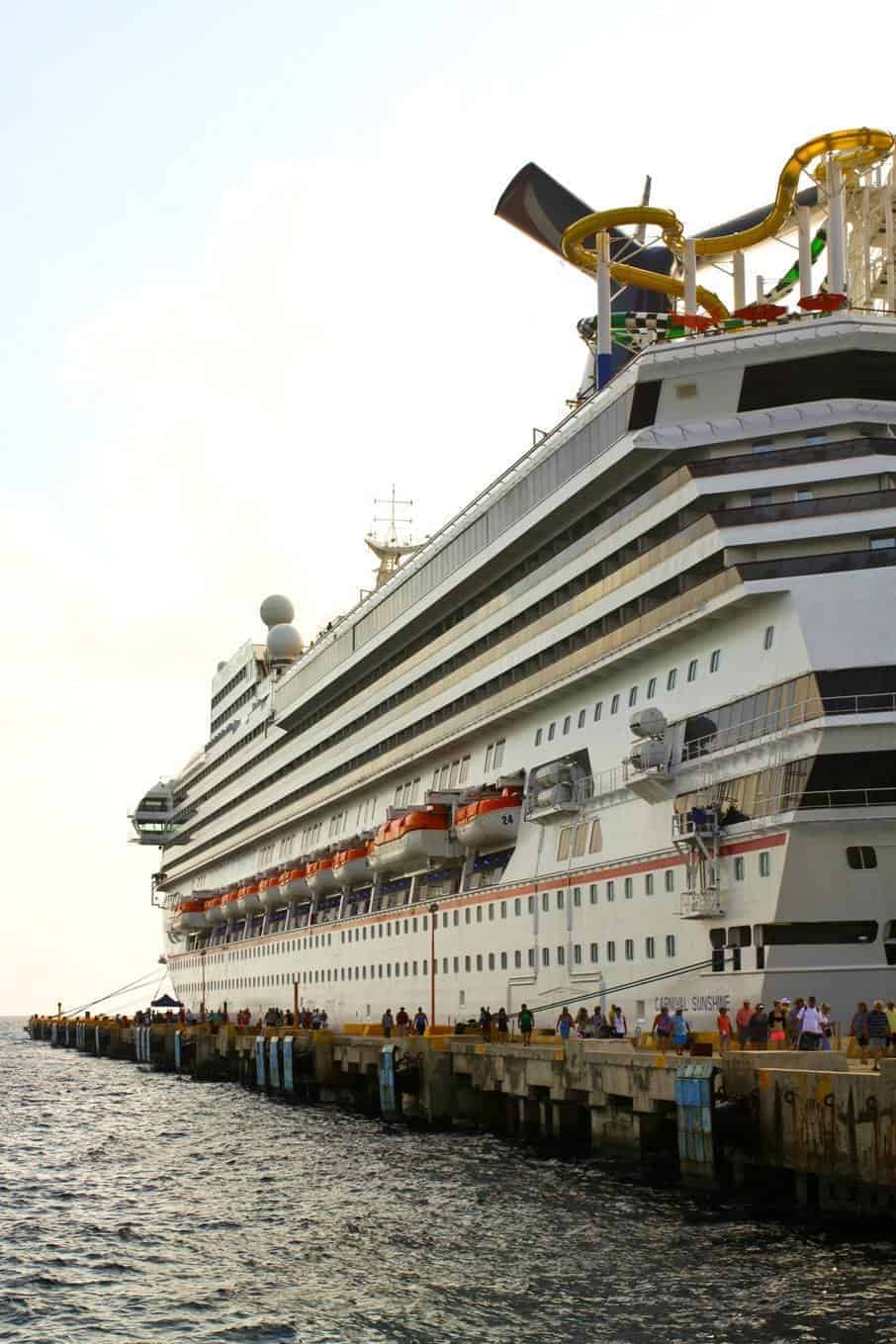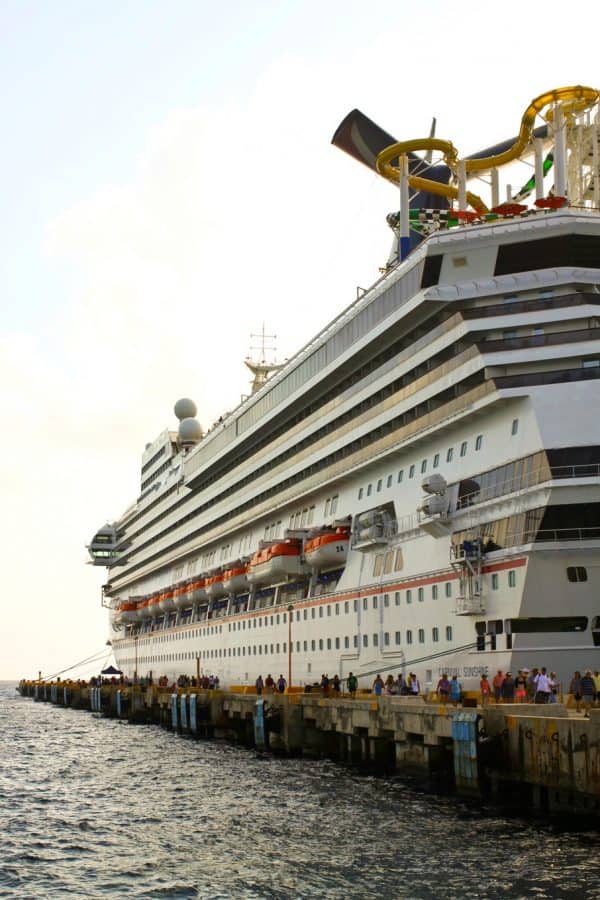 Two weeks ago, my husband and I said a fervent 'thank you' to my sister-in-law, Elvi Jo, and my mom, waved good-bye to the boys, chickens, and dogs and hopped a flight to South Florida to hitch a ride on the splendid Carnival Sunshine.
We haven't been on many cruises, The Evil Genius and I, mainly on account of HAVING FIVE KIDS, but we do have some basis for comparison, and let me tell you, the recently remodeled Carnival Sunshine (formerly the Carnival Destiny) is an amazing choice for your next get away. The Carnival Sunshine has three huge waterslides, a soak park, a ropes course, ping pong, shuffle board, a running/walking track, and a massive chessboard at it's tippy top, a fully equipped, state-of-the-art gym, a spa with everything from massages to facials to acupuncture to aromatherapy steam rooms, a night club, a comedy club, fabulous excursions, and much more. The dining? Well, let's talk about the food on board.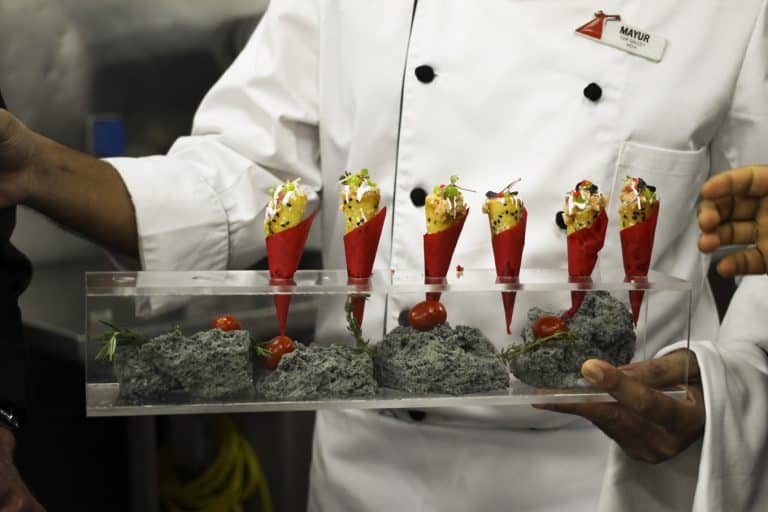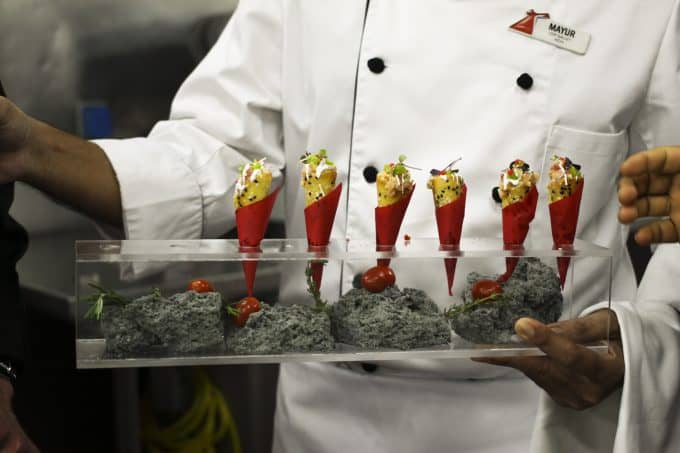 Dining on the Carnival Sunshine
If you've never cruised before, let me tell you that you can expect food to be available to you at all hours or the day or night from room service to the dining room to the buffets to the specialty dining venues on board, all of it marvelous. And if you HAVE cruised before, let me tell you why you want to sail on the Sunshine; FOOD. The Sunshine, a mid-sized ship, has all of the luxury food features of  Carnival 2.0 ships with some extras here and there. My husband and I (and our friends) kept looking at each other saying, "Remind me…We're on a ship, right? WHAT?!? This feels like a fine dining restaurant!"
Fahrenheit 555 Steakhouse
The steakhouse has incredible deals with a full meal (appetizer, salad, entree, dessert) including your choice of top-of-the-line aged 14 ounce aged New York Strip Steaks, filet mignons, lobster tails, surf and turf, market fish selection, or chicken, all for $35 per diner. Word the wise, if you choose the steakhouse, go for the cheesecake, then shoot me a picture of the cheesecake next to your face because I promise it's almost the same size!
Ji Ji Asian Kitchen
In a word, delectable. We spent our first dinner of the cruise at Ji Ji where we were delighted with the selection of Pan Asian foods. From chicken spring rolls to Shanghai style duck to potstickers and shrimp, pork belly, and short ribs, we were entranced by every dish set in front of us. You can try as many or as few items as you'd like for $15 per diner, making it an incredible value for a quieter, more exotic dining experience.
Cucina del Capitano
You want great Italian food? The Sunshine has it! This eatery features some of the favourite family recipes of Carnival's Italian captains (hence the name!) and is not to be missed at $15 per person. You can choose from arancini, antipasti, seafood pasta, fish/beef/chicken entrees, and much more! Once again, it's a bargain for a calmer dining experience than the main dining room, offering an appetizer, salad, entree, and dessert. Oh, and their tiramisu? Get it. Trust me.
Bonsai Sushi
Do I need to say more than that? It's a sushi restaurant. ON A CRUISE SHIP IN THE MIDDLE OF THE OCEAN. The sushi was fabulous, the atomphere was fun, and the a la carte menu lets you choose as little or as much as you'd like. The hubs and I shared a sushi boat (SUSHI BOAT!) full of their most popular rolls for $17.99, a top shelf bottle of sake for $28, and dessert for $3, making the meal about $25 per person. We waddled out of there we were so full!
The Chef's Table
This one. This is the one memories are made of. Tickets to this once-in-a-lifetime experience go fast, so make sure to sign up as soon as you can. At The Chef's Table, a very limited number of diners are led on a tour of the ship's galley kitchen where the Chef de Cuisine and his staff prepare unique amuse bouche bites for you. You're then shown into the pastry chef's domain where he gives you a demonstration of how to make the ship's most enduringly popular dessert: Chocolate Melting Cake. After this, the diners are shown into a private dining room where the Chef de Cuisine, along with hand-picked chefs and the Pastry Chef prepare an unbelievable 7-course meal for you while you watch, seated in comfort with a glass of wine. There is entertainment and a photographer takes a photo at the table. After the meal, you're presented with your keepsake photo and you're left to walk under your own power back to your room to loosen your pants in peace and dream of the magnificent food you just ate. If you splurge on ONE thing on the cruise, this should be it!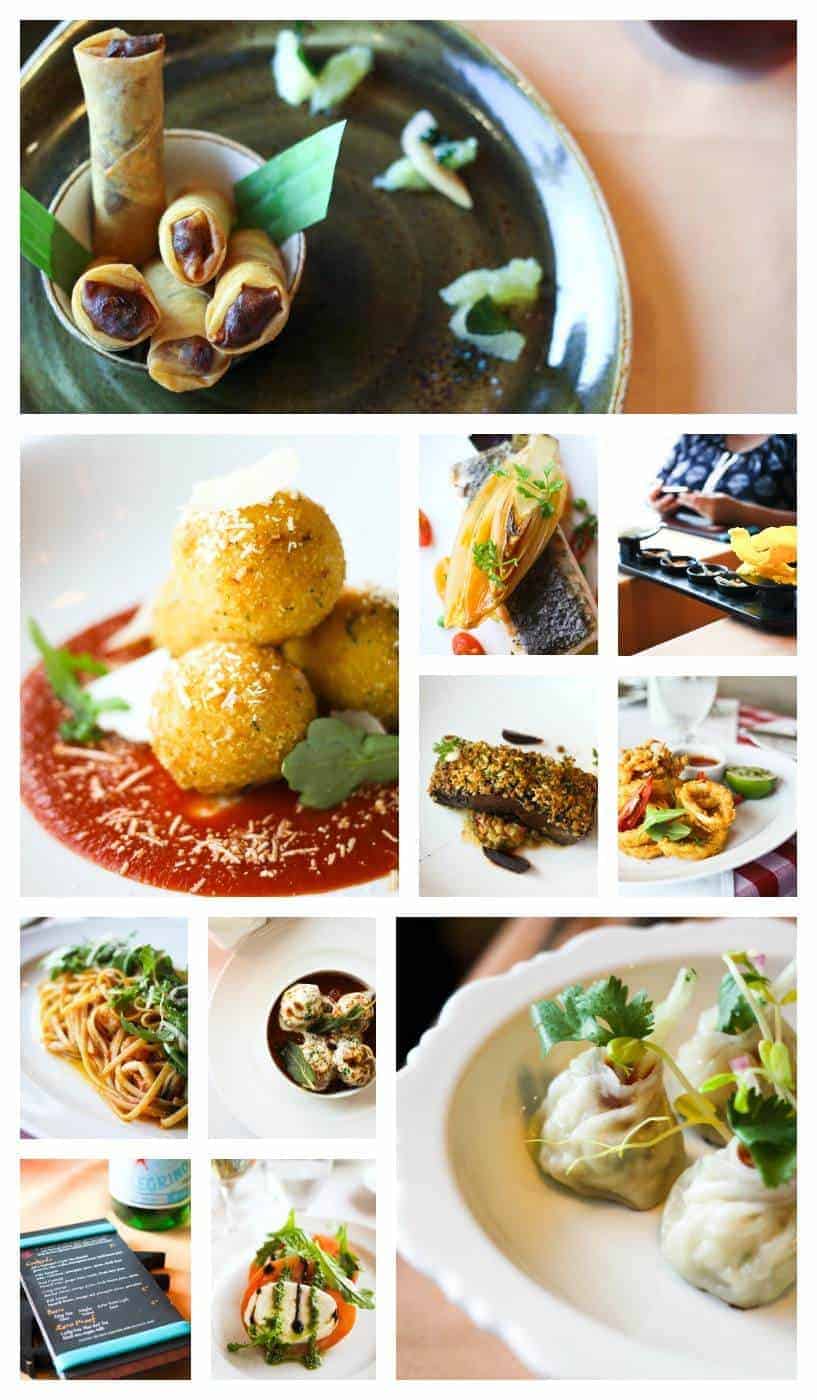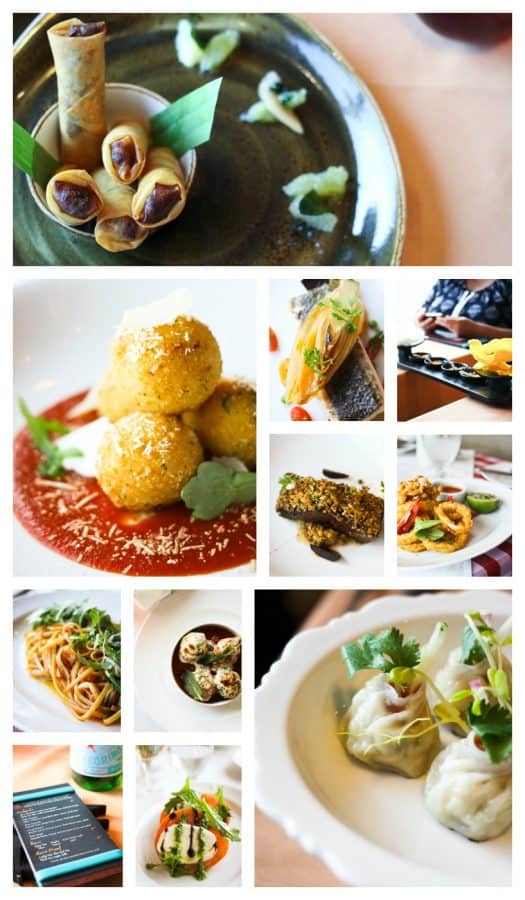 Other All-Inclusive Dining Options on Board:
Of course, the main dining room is incredible! There's a reason some people cruise over and over and over again! There's so much more, though and much of it is all part and parcel of your cruise fare. Guy's Burger Joint (as in Guy Fieri) serves up hand-made, 80/20 beef burgers that are out of this world along with a topping bar that allows everyone to customize the burgers exactly as they like them. The Blue Iguana Cantina is a taqueria/burrito joint that serves breakfast, lunch, and dinner, and has a salsa bar that makes me want to get back on the Sunshine RIGHT NOW! The Comfort Food Buffet serves a massive breakfast including everything from indulgent to healthy options and has something to please everyone all the time. There's also the Deli with a wide selection of sandwiches to thrill my Reuben loving heart.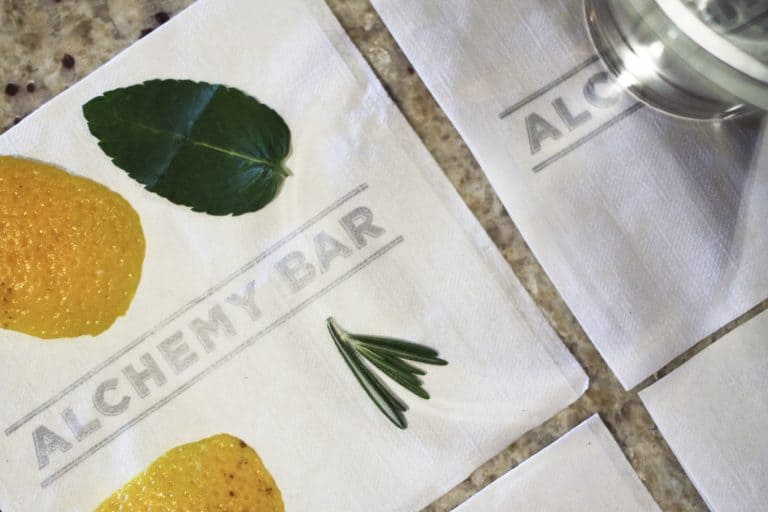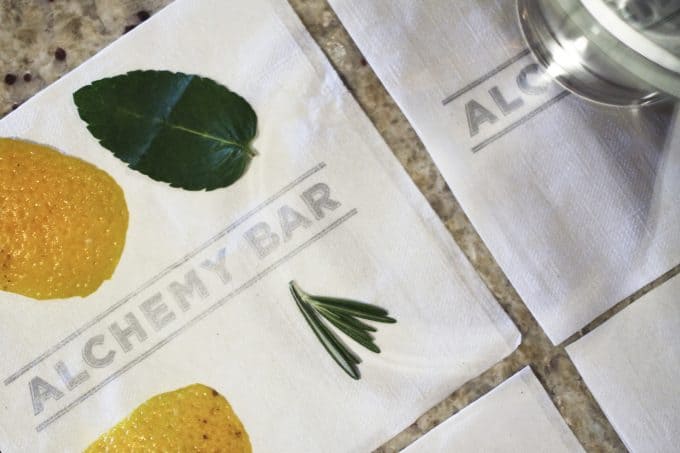 More Value Added Options on Board:
Don't forget the Milkshake bar! I indulged in a Spirit of Kentucky milkshake one night: vanilla ice cream, Maker's Mark, and caramel sauce. Whoa baby. That was worth it! There are also the Red Frog Pub, Little Havana (Cuban bar and music-playing, booty-shaking locale late at night), and -my personal favourite- The Alchemy Bar: home of the artisan cocktail. While on board, you can sign up for the Alchemy Bar's exclusive Mixology Class.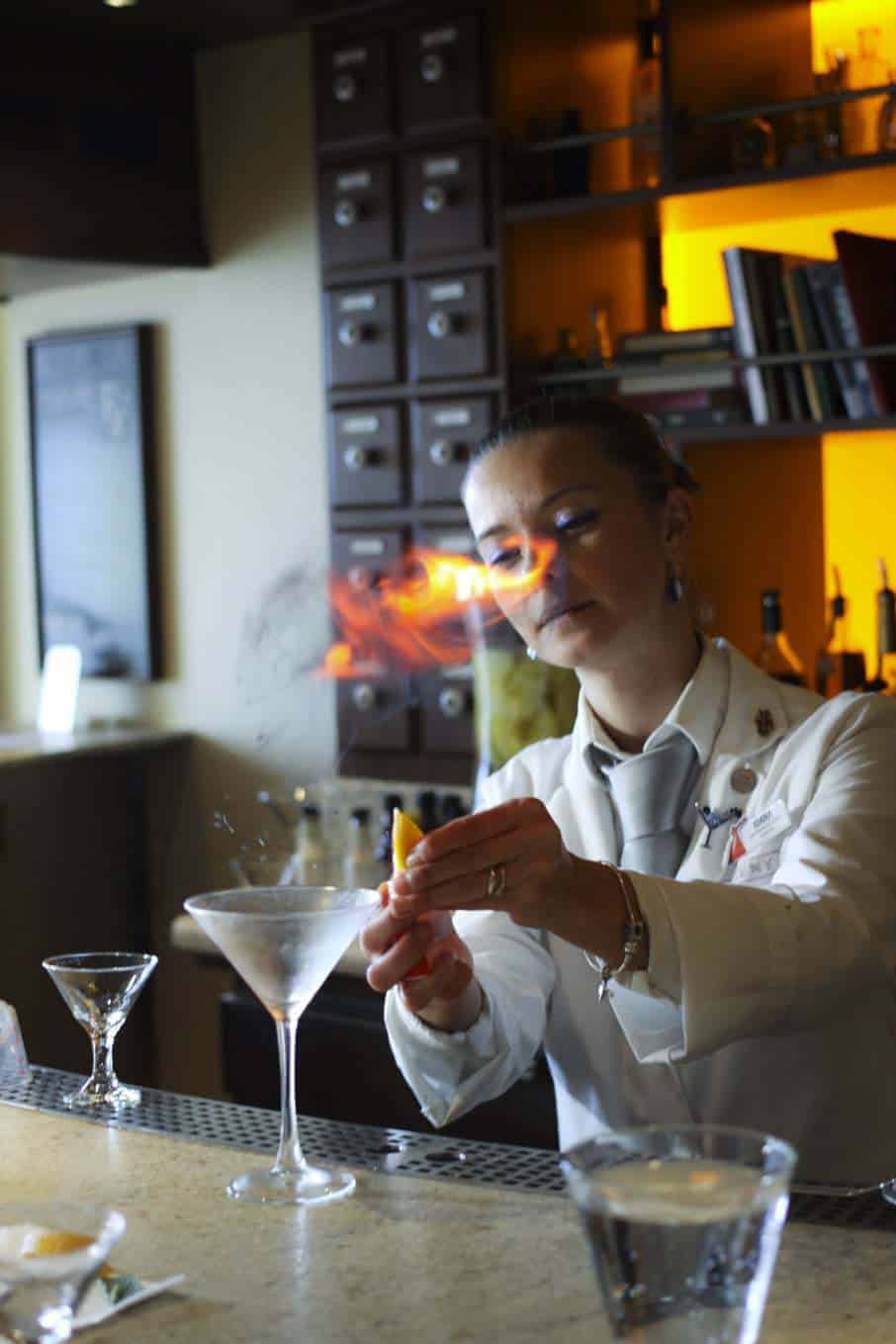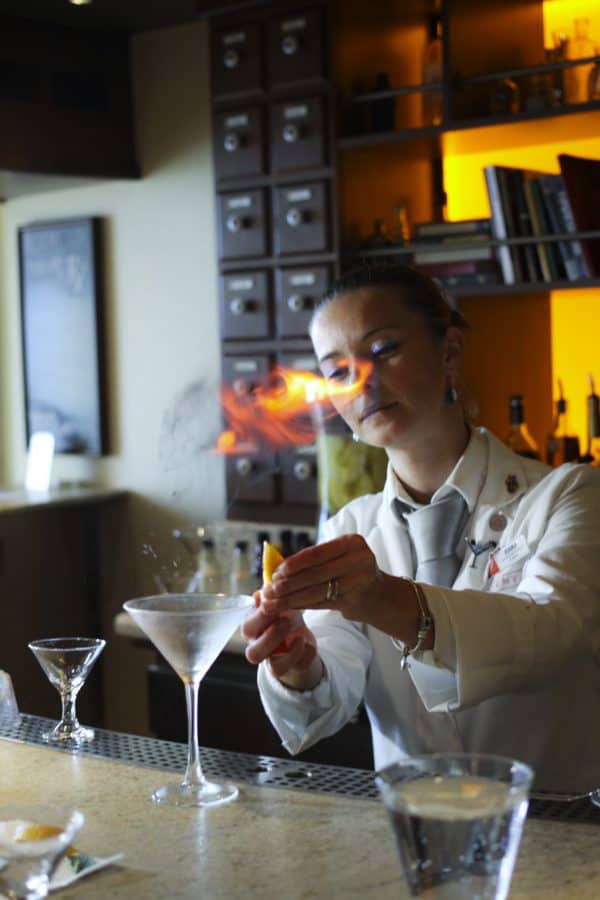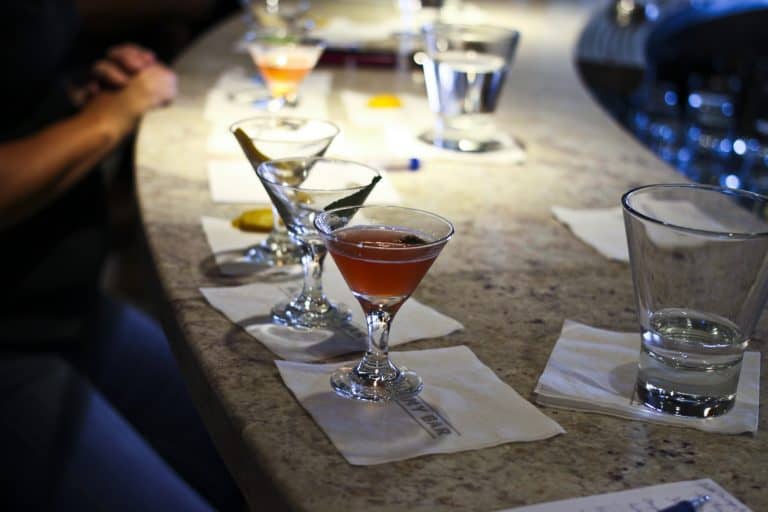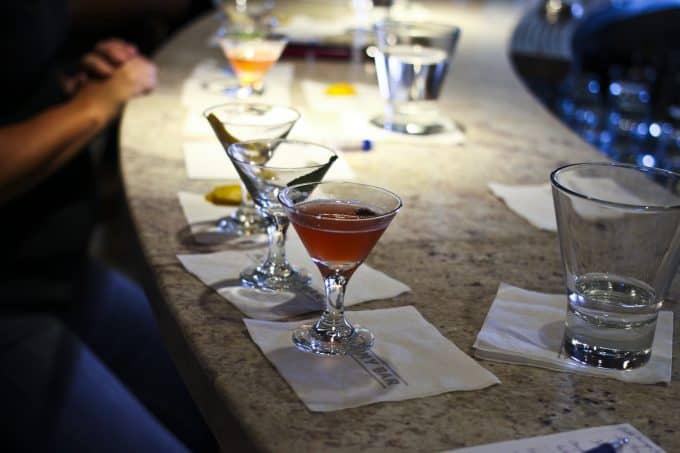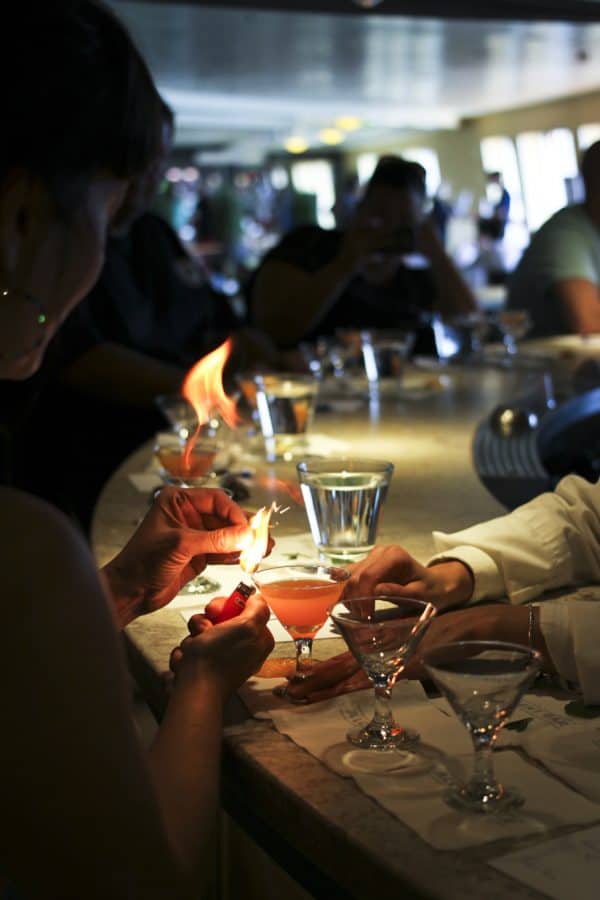 You wanna talk fun? I learned to make proper cocktails AND I got to light things on fire under the expert tutelage of Ioana Luncean, Carnival Sunshine's award winning Master Mixologist. Even if you don't want to take the class, be sure to stop in at Alchemy in the evening. Their one-of-a-kind cocktails are refreshing and a perfect way to bridge the gap between dinner and a show.
Now I have to mention that there's something on the Carnival Sunshine that make me geek out to the extreme. The Lido deck (the area where the Comfort Food Buffet, Pizzeria, Guy's Burger Joint, Blue Iguana Cantina, and more are located) is peppered with Jetson's like hand-washing stations. I loved these so much I made a nerdy video.
You put your hands in and the water swirls around them, leaving them scrupulously clean. If you're weirded out by that, there are Purell stations strategically located near where the queue forms for every single one of the aforementioned eateries. I realize I said "my husband and I" when I should've said, "My husband and me". I blame my food coma. People. I love this ship.
 The Bottom Line
Everything about this trip was flawless. From our snorkeling trip at Sergeant's Cay in Belize to the on-board entertainment, from our smiling and considerate room steward to every single employee we encountered, we agreed that we would happily sail the Carnival Sunshine over and over and over again. If you break it down, you could sail from $289/person (double occupancy) for a 7 day cruise to the Western Caribbean like we did! If you want to know anything else about our experience, please don't hesitate to ask! We really got to know the Carnival Sunshine and what it has to offer and I'd be happy to help you with any questions or concerns you might have about sailing!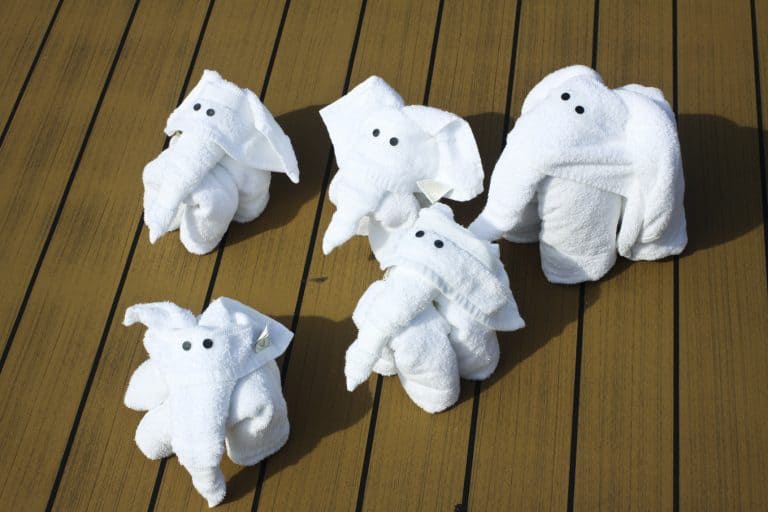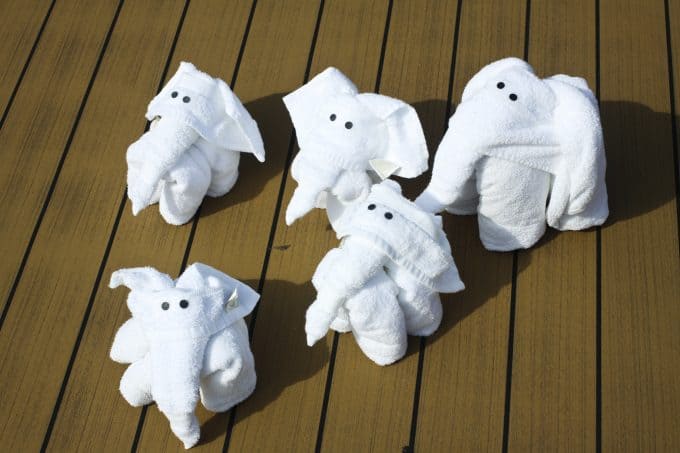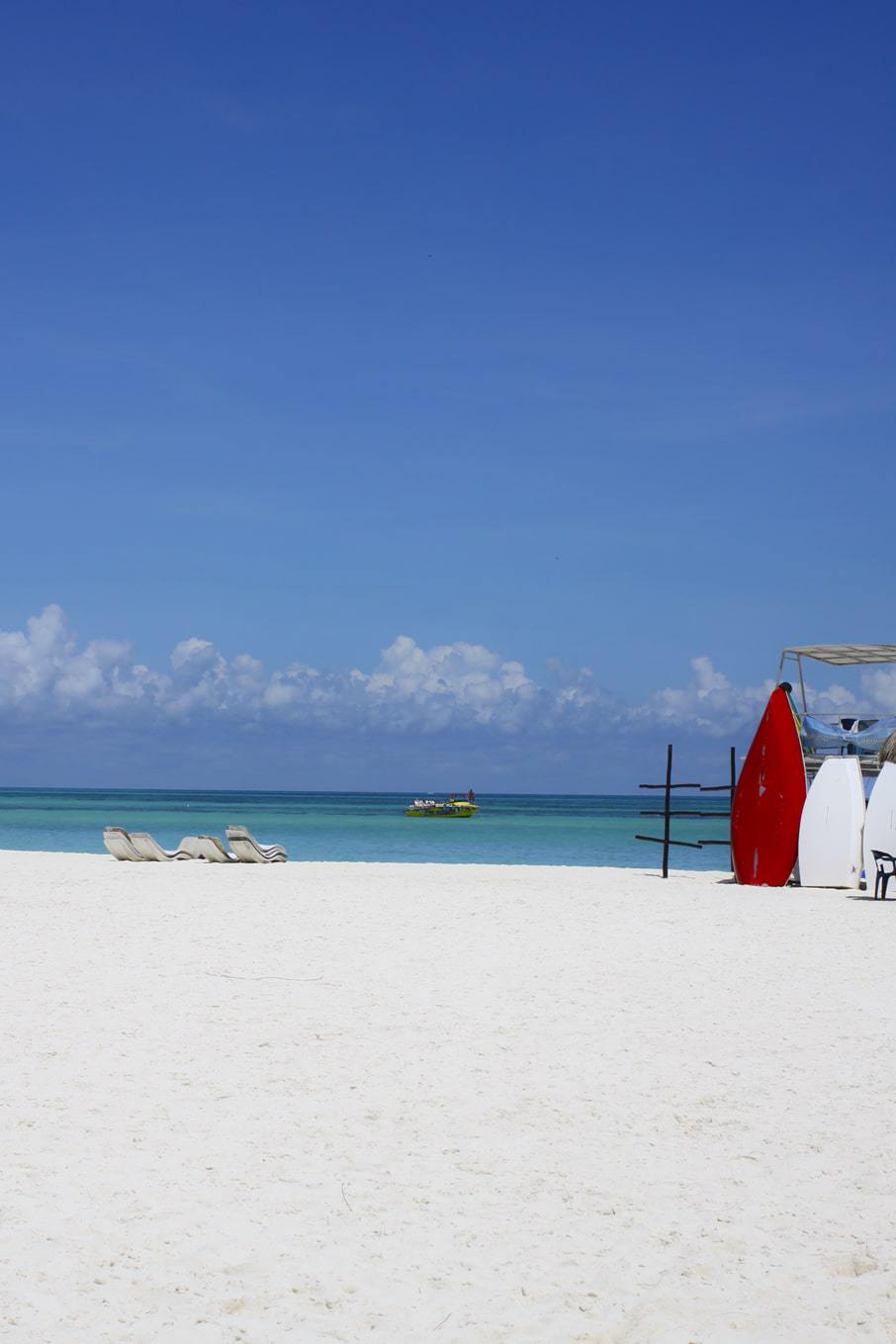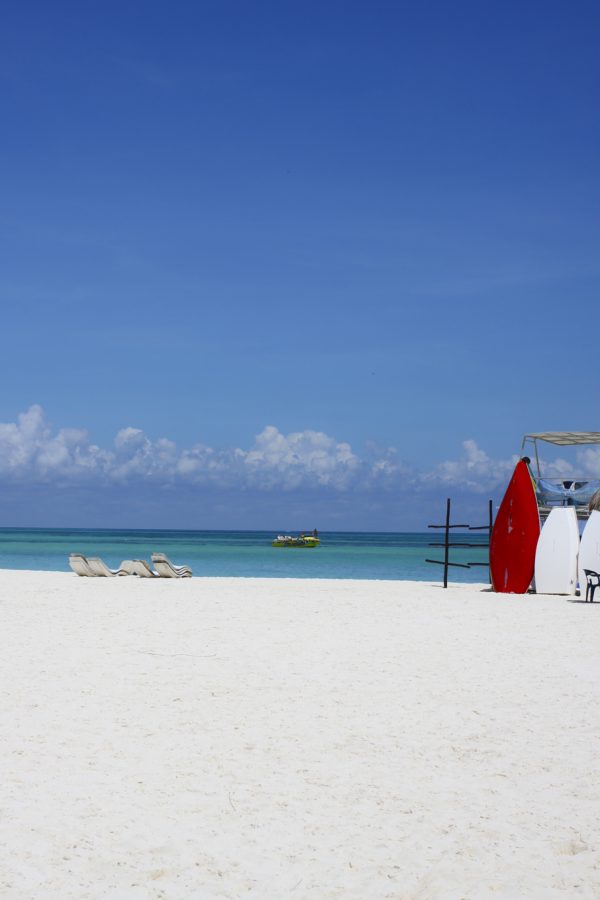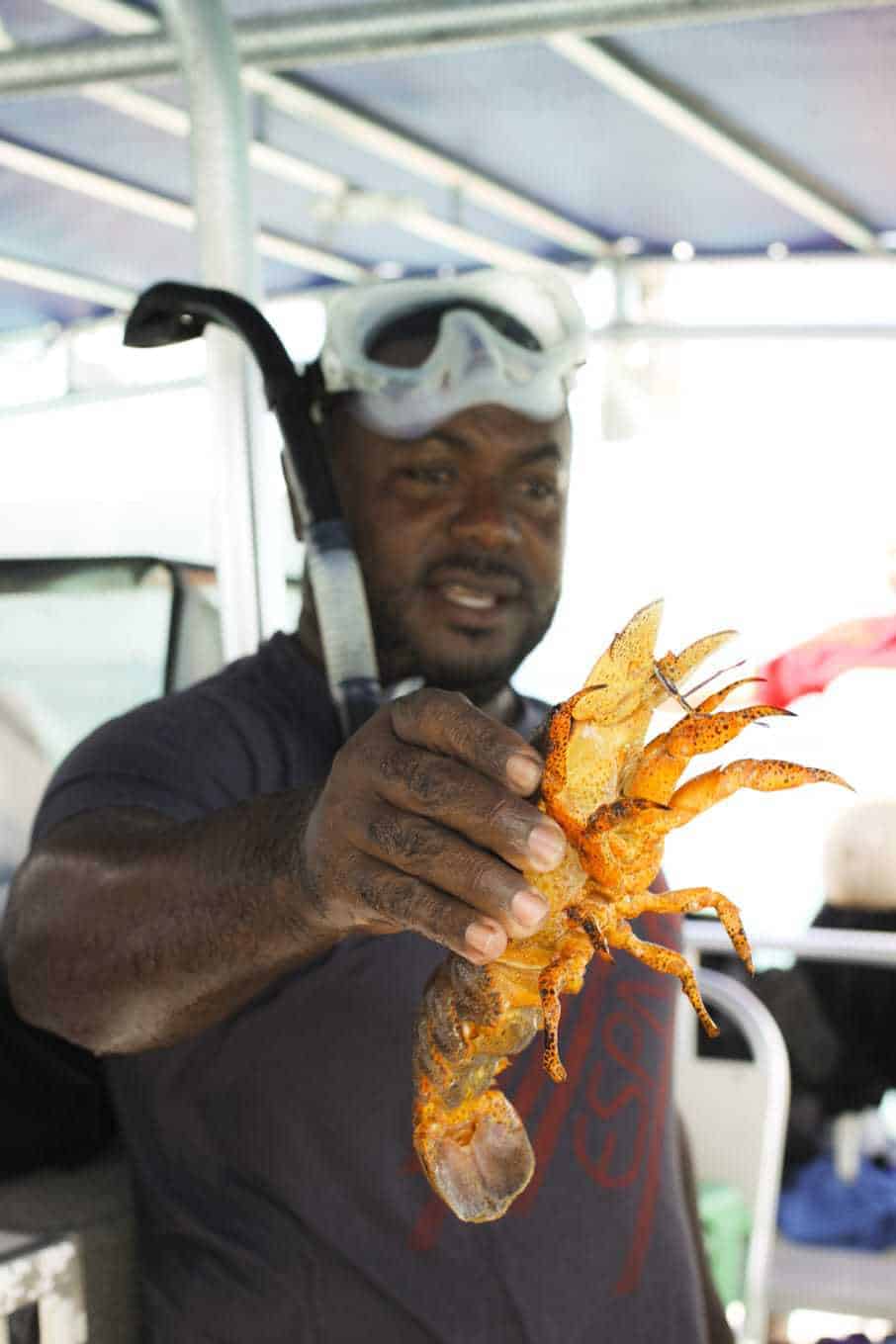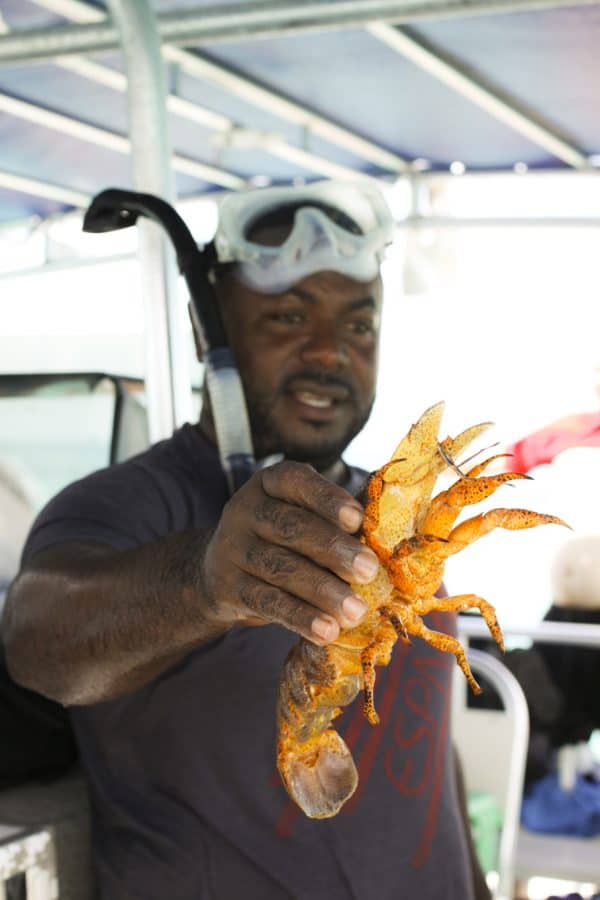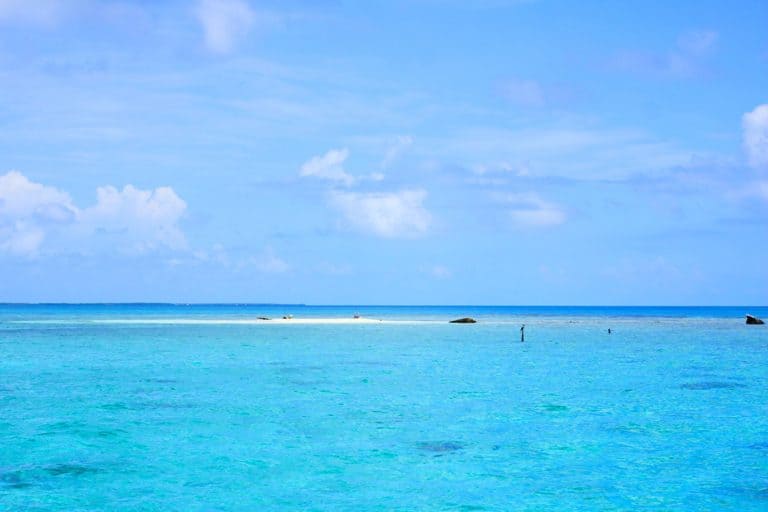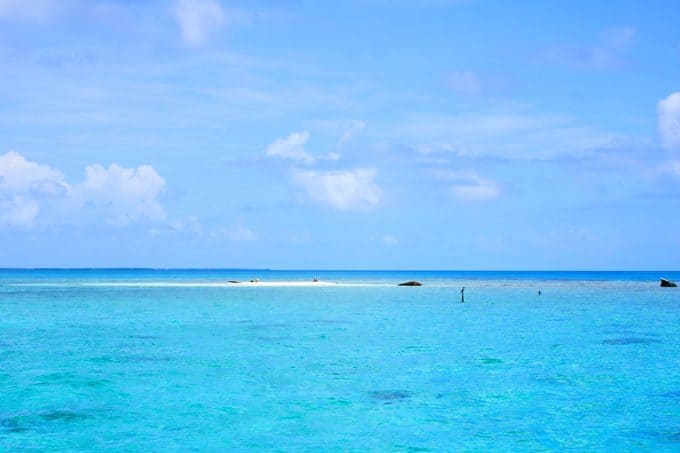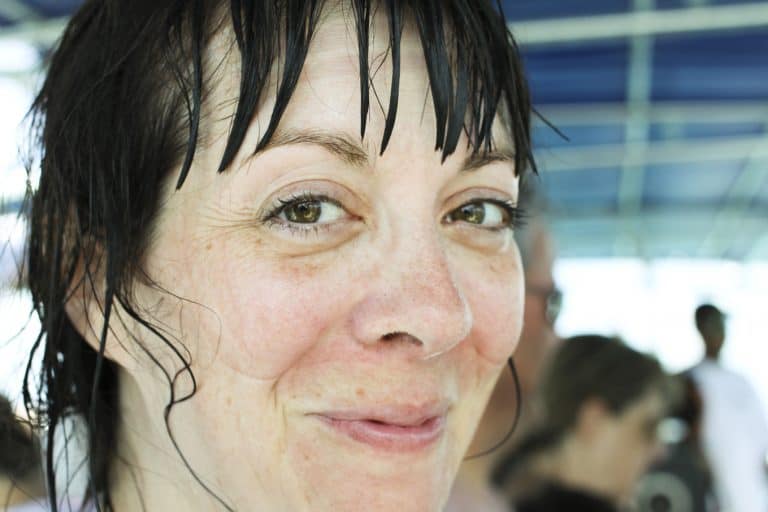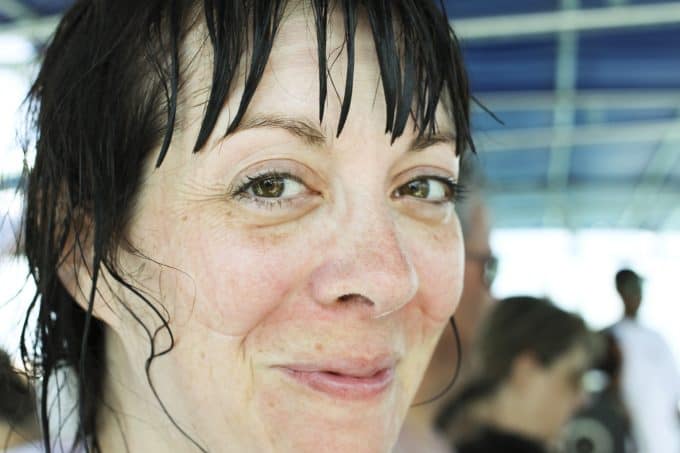 'Til next time, Carnival Sunshine…