My Grandma -survivor of 5 go-rounds with cancer- discovered that she had breast cancer at the age of 86. The doctor delicately told her that her previous treatment history indicated she should have a radical double mastectomy, making it clear he was sorry to have to deliver the news. She drew herself up, and without hesitation looked at the doctor and said, "Take them off! I'm done with them!" The radical double mastectomy and early detection saved her life and gave us the gift of more time with her.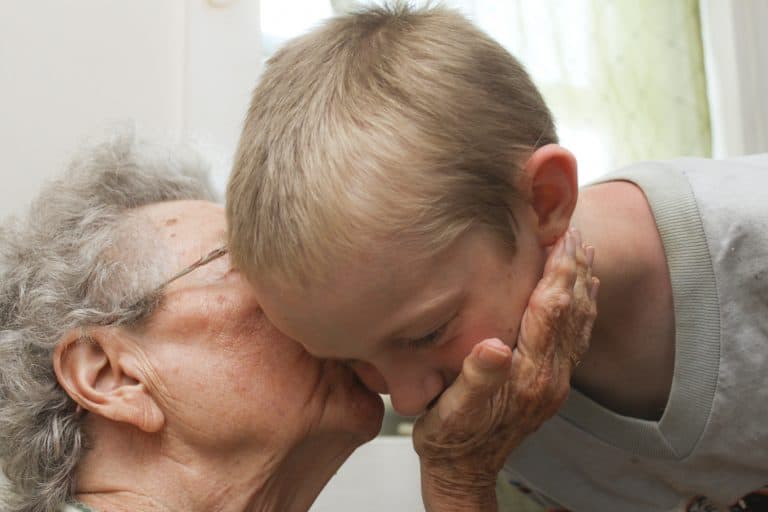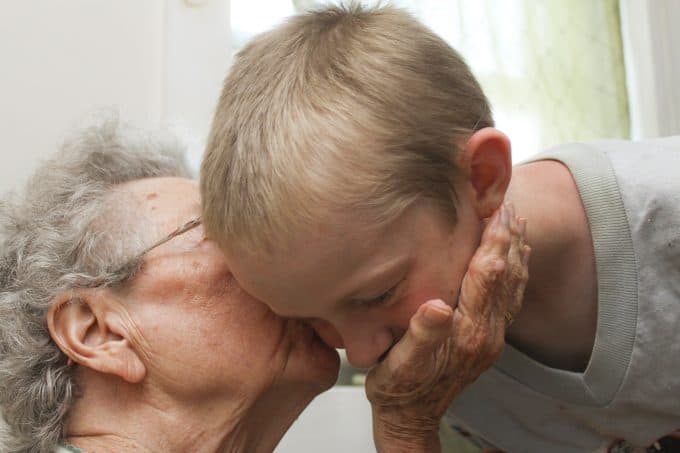 My spunky and healthy Aunt Victoria -who golfs in high-level amateur tournaments, makes amazing food, and feeds children (including me when I fit that description) chocolate peanut butter cup ice cream for breakfast- discovered a lump in her breast last year. While I recognize that time is a trickster and keeps speeding up on me, it seemed like so very little of it had elapsed between when my Grandma, her mom, had been diagnosed and when Aunt V had been diagnosed that it shouldn't have been possible. I felt in some very unreasonable part of myself like there should be a limit to the number of bouts of cancer a family should have to absorb. Aunt V's cancer was removed during a mastectomy and she was declared cancer-free. We were all so thankful.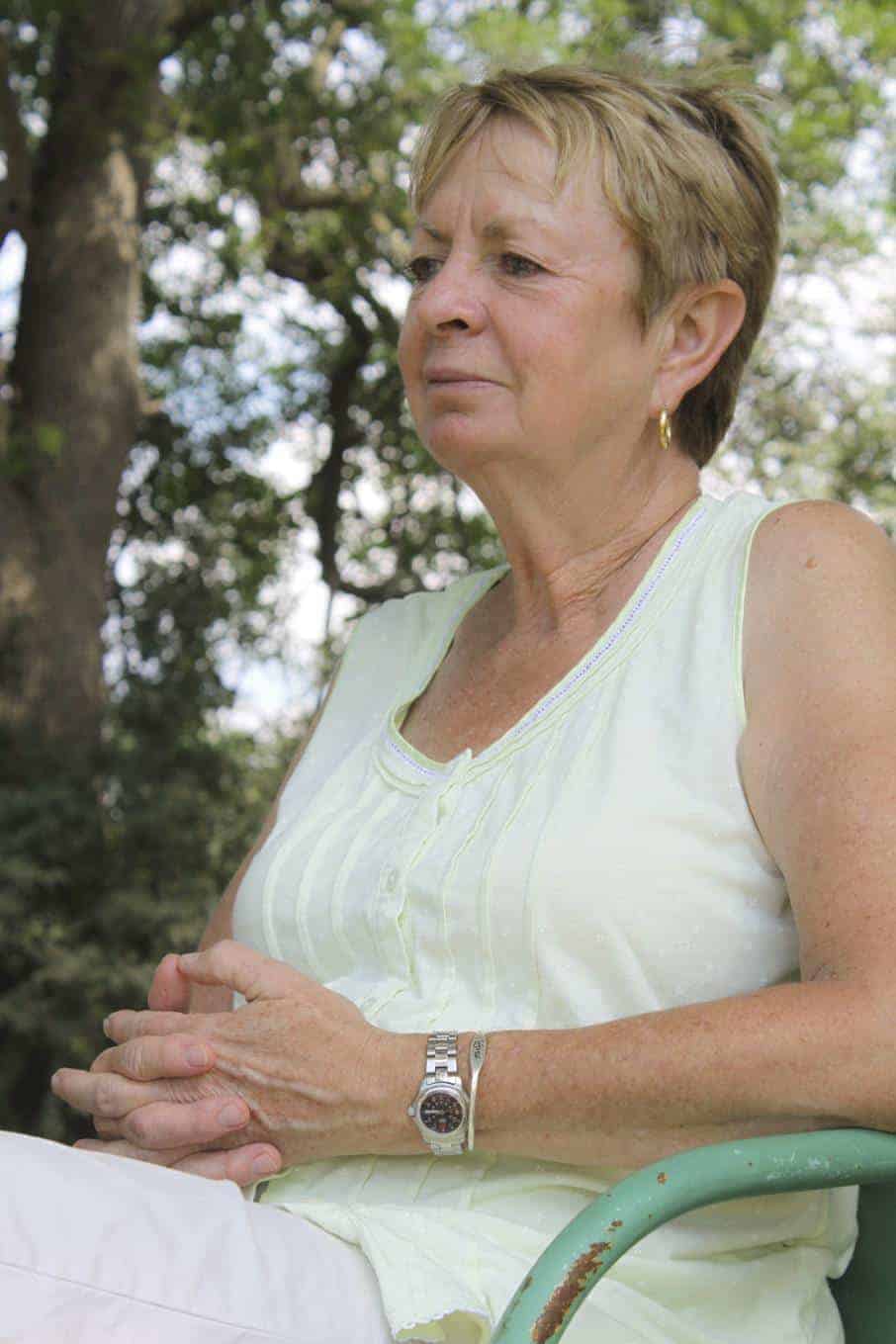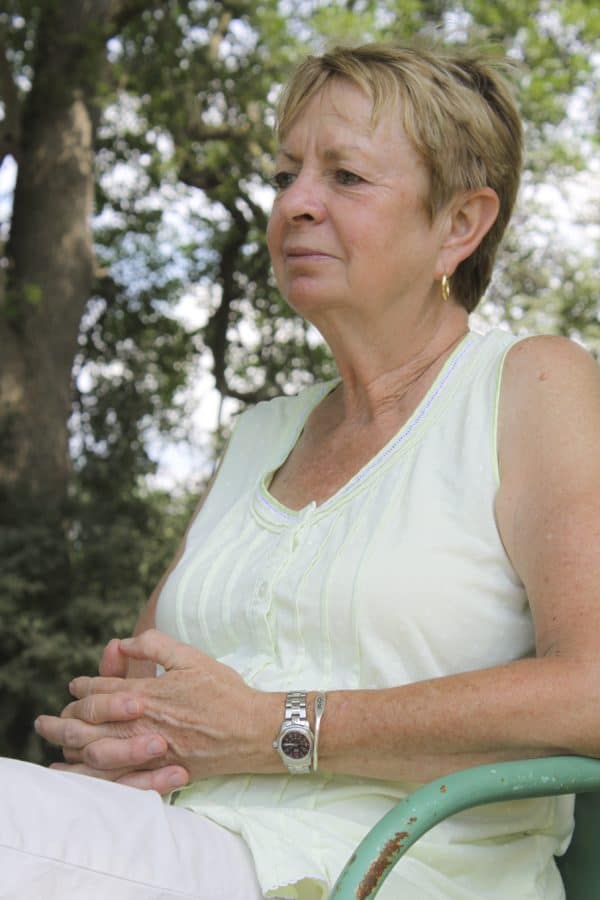 Several years ago, my beloved stepmom told me that while doing a self-exam, she had found a lump about the size of a grain of rice in her breast. She had called her doctor and was waiting for an appointment in several weeks. My sister would have none of that and called the doctor's office to try to get Val in sooner. Her efforts worked and reduced her wait time from several weeks to 2 days. Soon after that we found out that the lump was indeed cancerous.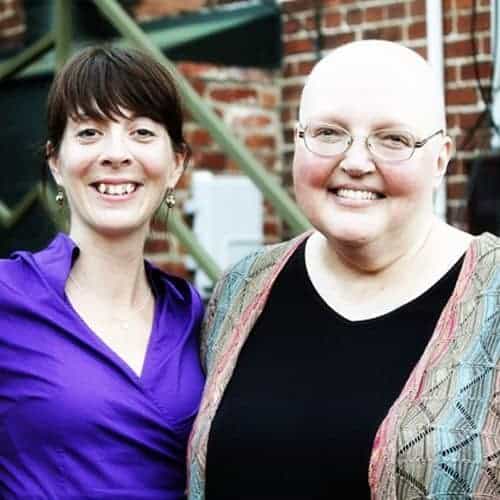 I don't know what the statistics are for breast cancer survival, and if I did, I wouldn't use them here because I love these three women in my family more than I can possibly express. I am deeply thankful that my Grandma and Aunt V made it through treatment to the other side. And I lack the capacity to express how sad I am that my Val didn't. Breast cancer -I think it's fair to say- bites royally. I learned quite a few things about breast cancer during Val's experience. While she didn't like calling it a 'fight with cancer' and didn't want people to refer to her as 'brave,' she faced her circumstances with more humour than anyone I've ever met. Long having sought good reasons to turn down social engagements, she got a righteous kick out of saying, "I'm sorry. I can't make it that night. I have cancer!" The nurses and doctors all adored her (because WHO DIDN'T?) and her quiet moxy. When the cancer spread to her spine and hip bones, we learned that no matter where the cancer WAS, if it had metastasized from what was originally breast cancer, that it was still considered breast cancer. For example, the cancer in her hip was breast cancer of the hip. In one of those odd phenomena that accompany serious illnesses, if you're lucky, we found that hilarious. When some spots were discovered on her brain, she announced, "I've had to think about my breasts a great deal, but now my breasts are really on my brain. Literally." Have you ever laughed and cried at the same time?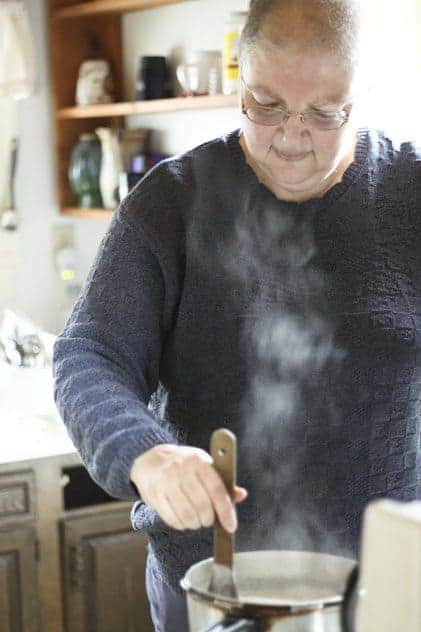 I am squirming a little bit because the hold-your-breath living feeling you have while your loved ones are going through uncertainty and treatment is not a pleasant one to have or to relive. You're beyond grateful for the time you have with them, but you want more. It's one part of life where I'm unabashedly greedy.
Breasts. I'm going to say it again. Breasts. Breasts. Breasts. Breasts. We all have them and I want you all -every single one of you- to do a self-exam this month and every month afterward. Please keep your breasts on your brain (not literally) and take care of yourselves. I want you here for as long as I am here writing. So what do we all do about it?
October is Breast Cancer Awareness Month
I'm sure you've seen all sorts of merchandise and things festooned with pink ribbons. That's nice, and all, but what we really need to do is get ourselves into a habit of monthly self checks. That early detection of knowing a change from one month to the next will actively save lives. And if you want to make a difference in the realm of research, make a donation to the cause. We don't know when that cure or miracle treatment could come down the pike, and we won't know unless research is vast, constant, and well-funded. This month at JCPenney, you can round up your purchases to the nearest dollar amount. Contributions will go to JCPenney Cares (#JCPCares) to directly fund programs supporting breast cancer awareness. In other words, your change can equal REAL CHANGE in the fight against breast cancer.
A Giveaway
Giveaway: JCPenney is generously offering a $100 JCPenney gift card to one (1) Foodie with Family reader. You can use that however you like at your favourite JCPenney. If you want, you can even buy items to donate to your local breast health clinic or someone you love who is undergoing treatment. Maybe some comfy throw blankets? Or some soft, cozy pajamas? How to Enter for a Chance to Win: Answer one of the following questions:
Have you or someone you love been personally effected by breast cancer?
Ladies: Do you do faithful monthly self-checks?
What do you do to help with breast cancer awareness?
Sweepstakes Rules:
No duplicate comments.
You may receive (2) total entries by selecting from the following entry methods:
1. Leave a comment in response to the sweepstakes prompt on this post
2. Tweet (public message) about this promotion; including exactly the following unique term in your tweet message: "#SweepstakesEntry"; and leave the URL to that tweet in a comment on this post
3. Blog about this promotion, including a disclosure that you are receiving a sweepstakes entry in exchange for writing the blog post, and leave the URL to that post in a comment on this post
4. For those with no Twitter or blog, read the official rules to learn about an alternate form of entry.
This giveaway is open to US Residents age 18 or older. Winners will be selected via random draw, and will be notified by e-mail. The notification email will come directly from BlogHer via the sweeps@blogher email address. You will have 72 hours to respond; otherwise a new winner will be selected.
The Official Rules are available here.
This sweepstakes runs from 10/15/2014 – 11/12/2014.
Be sure to visit the JCPenney's brand page on BlogHer.com where you can read other bloggers' posts!