My friend Lisette is a good person to befriend. She's funny. She's charming. She has exquisite taste and a generous laugh. And wherever she goes, she has snacks. Good snacks. She has bags of granola bars, homemade energy bars and her signature Slow Roasted Rosemary Garlic Roasted Almonds.
My children hover around Mrs. Heckathorn on field trips with their best "I'm starving!" faces on in the hopes that she'll break out her stash of almonds and offer to share. Is it because I don't bring food? Or they don't like what I have? No. It's just that a.) they love Mrs. Heckathorn and b.) they love those nuts. Big time.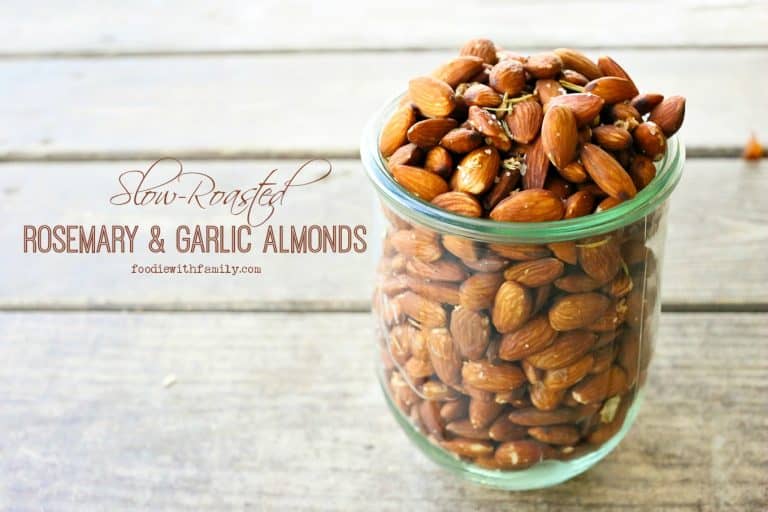 Why?
Lisette slow roasts raw whole almonds (overnight!) in a very, very low temperature oven with just enough garlic, rosemary and salt to make them utterly habit-forming. The fragrant, piney rosemary flavour amps up the sweetness of the almonds. The garlic roasts down to a mellow, mild garlic presence and the salt. Well, what isn't better with a little salt?
These nuts aren't just delicious, they're simple. Oh my goodness. You have no excuse (other than forgetfulness) not to have these on hand. The most work of the entire process is peeling and mincing or pressing a garlic clove. Slap 'em on a pan and let them slow-roast to pure savoury perfection while you snooze.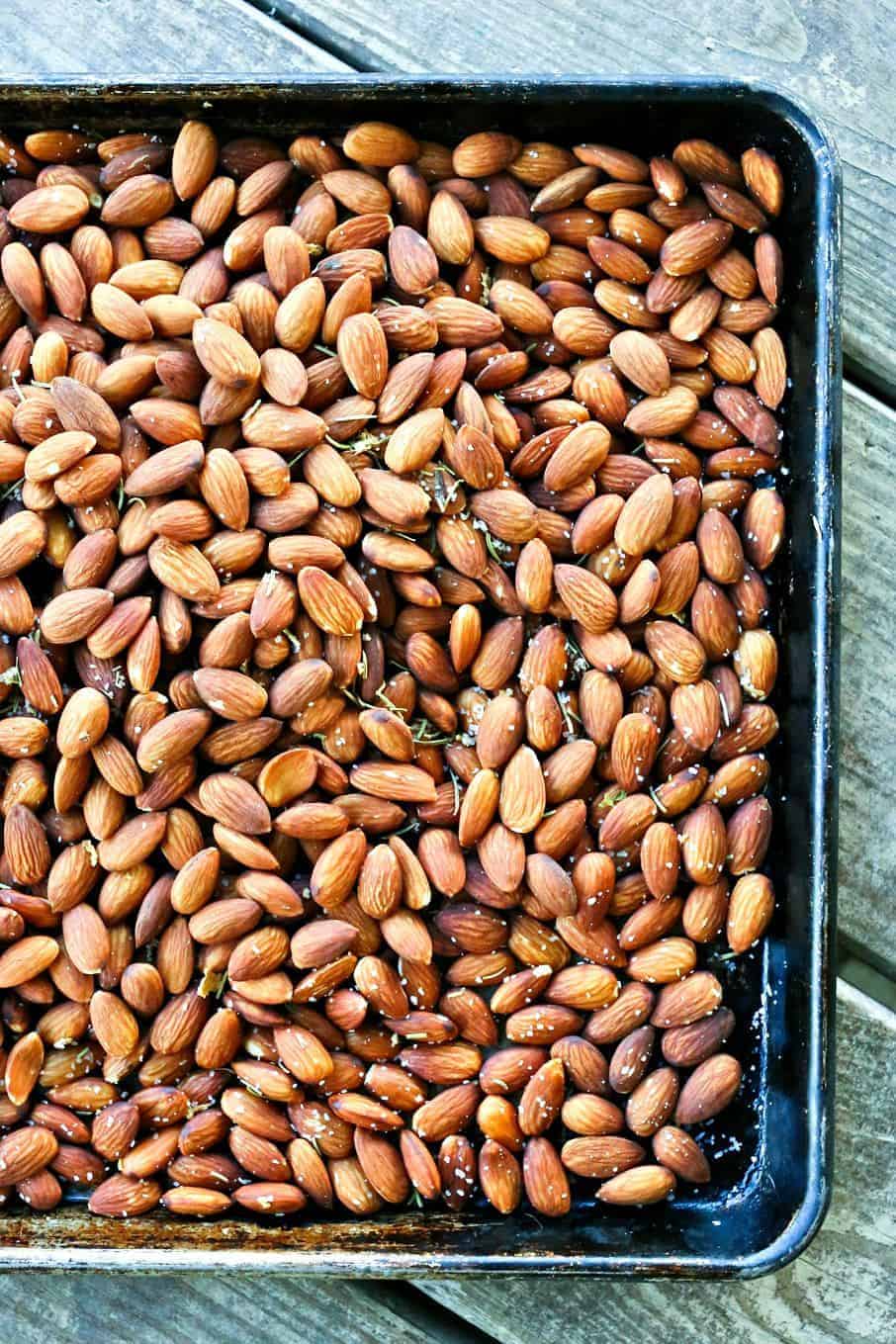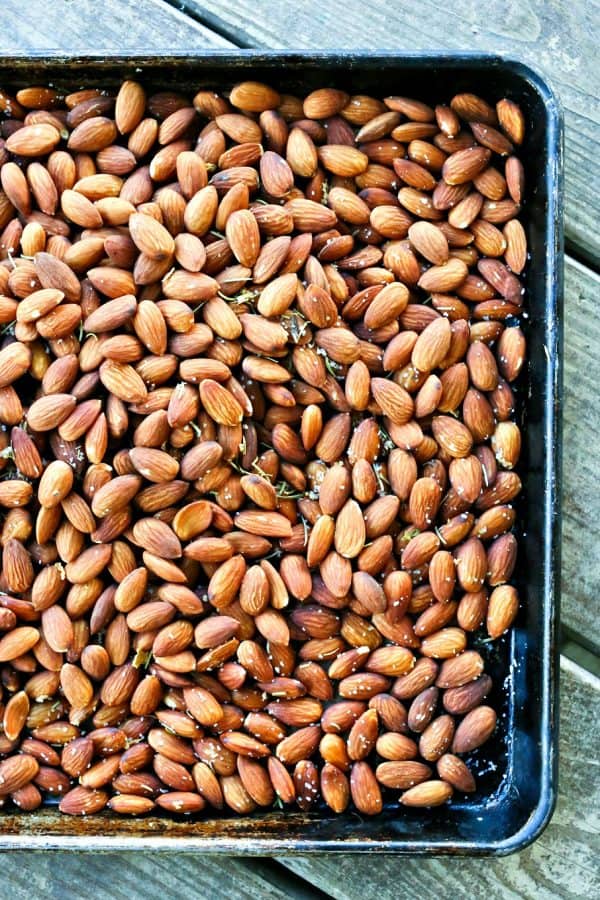 If you're a little nervous about letting your oven go overnight (even at such a low temperature) you can use a dehydrator if your dehydrator has an adjustable thermostat. Just set it down around one hundred and seventy degrees Fahrenheit. Ta da!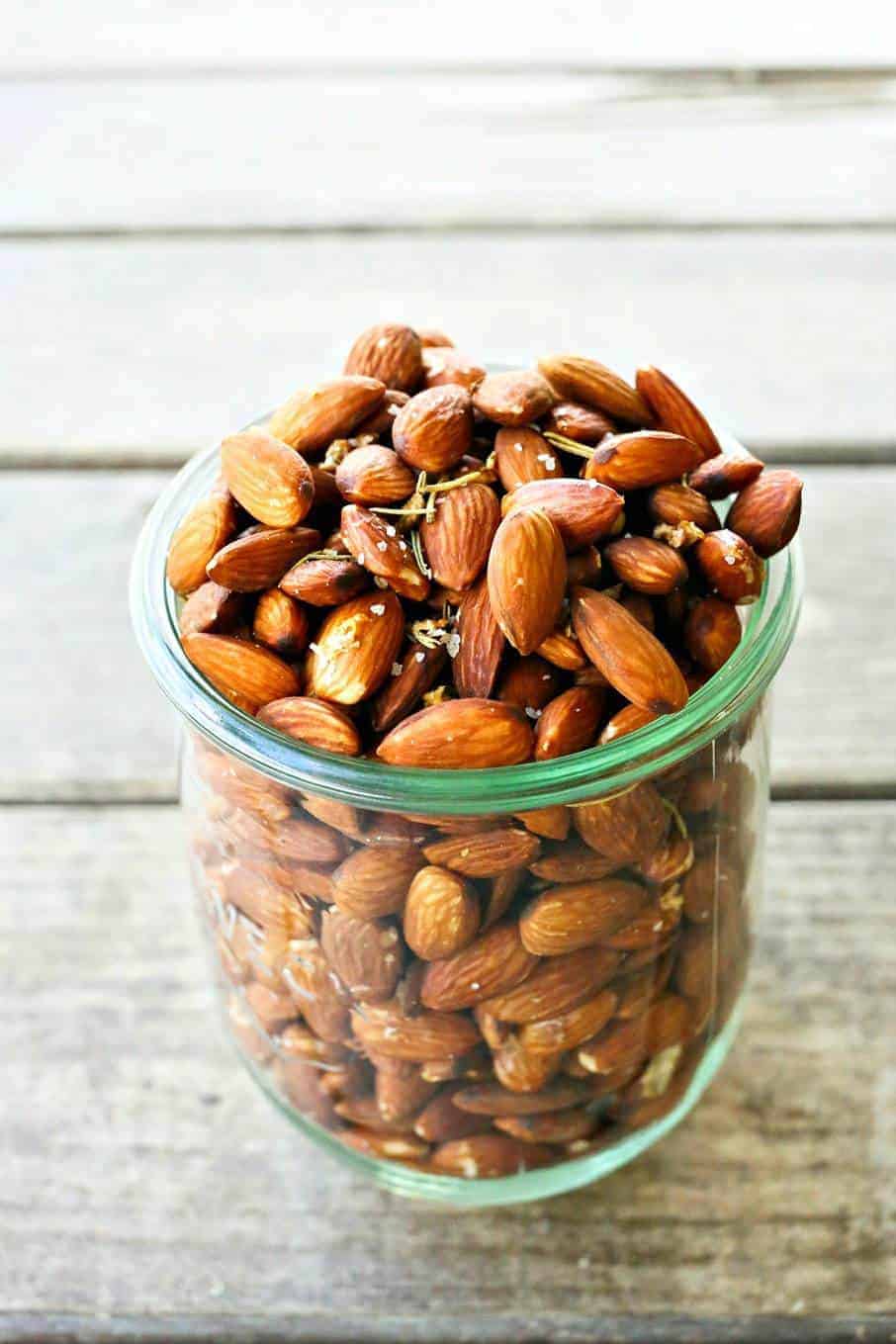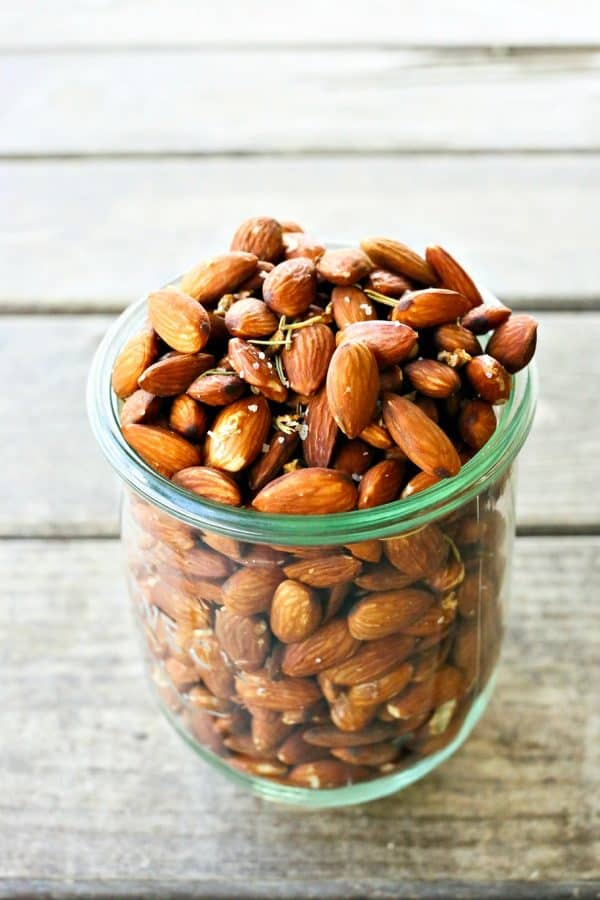 Not only are they crave-able and simple, but they're oh-so-good for you. In a one-ounce serving of almonds, you get a full twelve percent of your USRDA of protein with zero cholesterol, thirty five (35!) percent of your daily allowance of vitamin E, and about as much calcium as one-quarter cup of milk.
Make yourself nuts today! In a good way!
Cook's Notes
It's probably clear to you, but I'm going to go ahead and say it anyway in case you have those moments like I do where your brain blanks out. Please start this recipe with raw, unsalted almonds out of the shell.
Use a good quality extra virgin olive oil. What constitutes a good quality? It isn't necessarily price. Just use one that you would like drizzled over bread or a salad. If you like the taste there, you'll like it when it's concentrated in the almonds.
I like a coarse salt for this because it's my own personal preference. If you want your almonds a little more evenly coated, you can use popcorn salt which is a much finer grind. If you DO use popcorn salt, you may want to reduce the amount of salt you use to 3/4 teaspoon. Then again, if you like stuff salty, you may wish to keep it at the teaspoon level.
If you're concerned about leaving your oven on overnight (even at such a very low temperature), and you own a dehydrator with an adjustable thermostat, you're welcome to put the coated nuts on the dehydrator trays and let it go at 170°F overnight. Either way is delicious.
Connect with Foodie with Family
facebook | pinterest | instagram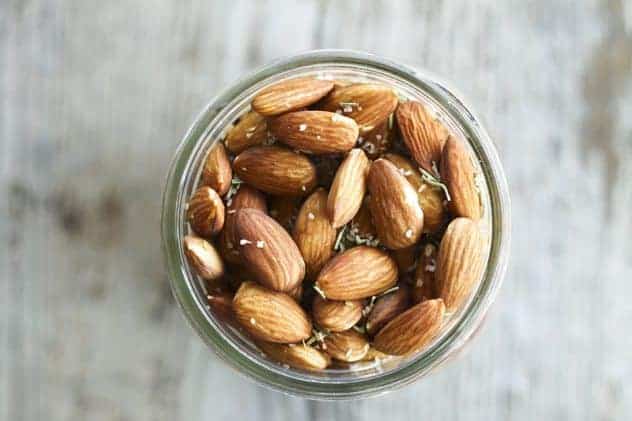 These fragrant and toasty rosemary garlic almonds slow-roast in an ultra low oven overnight (so as not to destroy all those good fats that almonds contain) while you sleep. When you wake, you are in possession of one ultimately sustaining and habit forming snack. Make yourself nuts today! In a good way!
Ingredients
4

cups

whole

out of the shell, raw almonds

1

tablespoon

extra virgin olive oil

1

clove

garlic

peeled and minced or pressed

1

teaspoon

kosher or sea salt

3/4

teaspoon

whole dried rosemary

crumbled between the fingers to break it into smaller pieces
Instructions
Toss all of the ingredients together in a mixing bowl until everything is evenly dispersed and the nuts are evenly coated with oil. Pour the nuts onto a rimmed baking sheet and spread them into a single layer. Put in a cold oven and set the temperature to 170°F or thereabouts. Roast overnight (or 8 hours) or until the oil is absorbed and the nuts appear matte. Remove from the oven, cool completely and transfer to a canning jar or another container with an airtight lid. The seasonings may fall off of the nuts. That's okay! Just transfer the seasoning to the jar as well!

These are good for up to a month, kept tightly covered, at room temperature. I seriously doubt you'll be able to keep your hands (and mouth) off of them that long, though!
Nutritional information is an estimate and provided to you as a courtesy. You should calculate the nutritional information with the actual ingredients used in your recipe using your preferred nutrition calculator.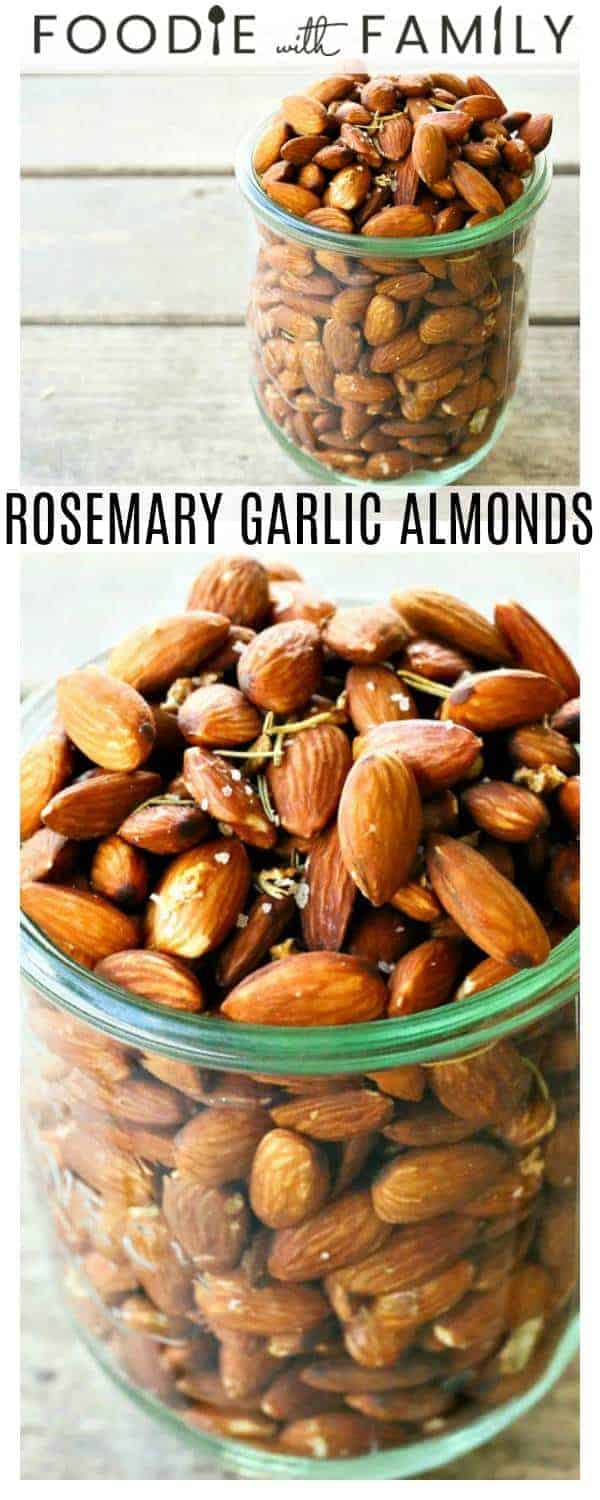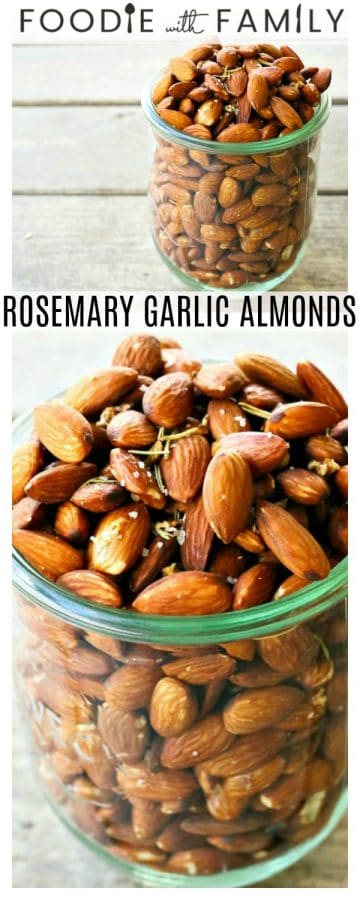 This post was originally published on May 31, 2012.