Insomnia is my forever friend. Since as early in my life as I can remember, I've fought it with varying degrees of success. It's a family thing, too… My dad has always dealt with insomnia. If you have it, I'm sure what I'm about to say is going to sound familiar. You run yourself ragged during the day -getting it done, doing your thing!- and you climb between the sheets at night just plain physically exhausted. All is going well at first… your sheets feel deliciously comforable and your head is sinking into the pillow and then that seed of a thought starts… "Do I have XYZ in order for tomorrow? Yes. I'm all set. I double checked." and it's all downhill and eyes wide open from that point on as you start rolling down through the day's events, the conversations you had (or wish you'd had), the worries, trying to suss out the lyrics to that one passage you didn't understand in that one song that's stuck in your head, wondering whether you remembered to lock the front door, and so on until 4 am arrives and you're faced with the decision of just laying there to rest or get up and have at it.
Sigh.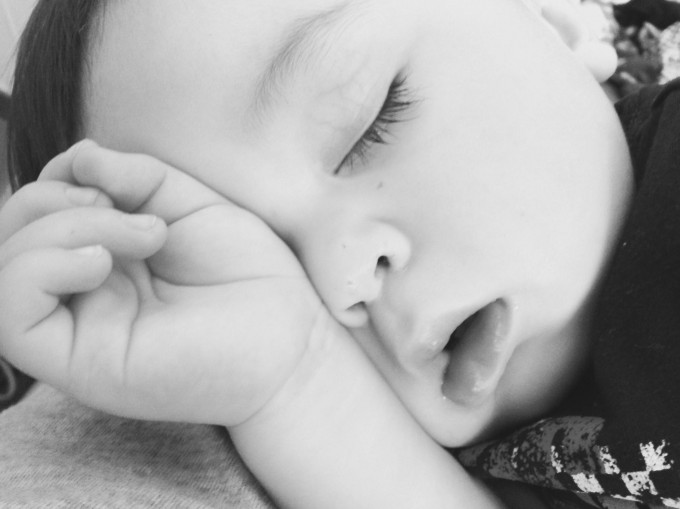 Before I had kids, I could shrug it off and just roll with it… There was always the potential for a nap somewhere. With kids, though? Not so much. I had to develop some methods to help me get more sleep than I had before but sleeping pills -both over the counter and prescription- were not an option for me since I try to avoid drugs when at all possible. I have gotten pretty good at it folks! There are still some nights that my wheels spin, but it's not anything like it used to be, and I feel good about all of the things I have to help me into dreamland. Here are my go-to Natural Sleep Remedies to ensure my best shot at sleep.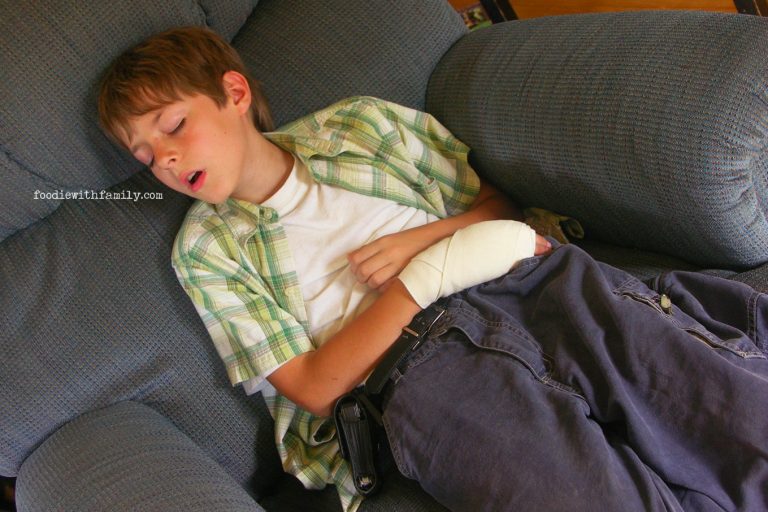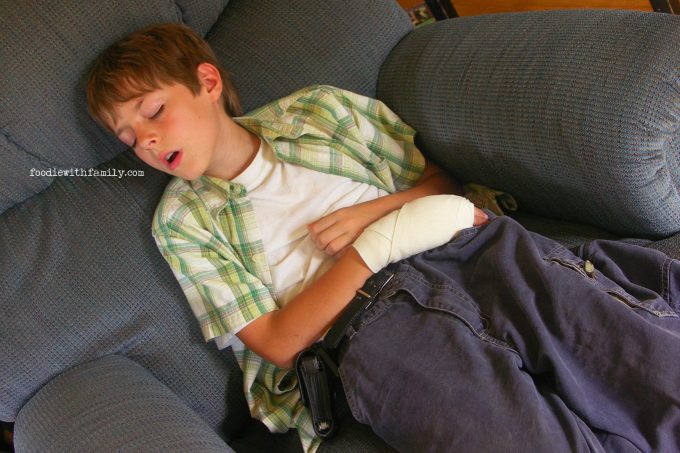 Natural Sleep Remedies
The Basic Sleep Well Set:
Make your bed as soon as you get up in the morning. This might sound crazy, but walking into the bedroom to a bed that looks inviting and tidy at night is a great way to set the tone for your mind to start relaxing. Besides that, I'm like the Princess and the Pea. My bed has to be tidy or my brain starts cataloging all the various lumps in my bed clothes. High maintenance? Yup, but it works!
Find out what your caffeine threshold is and respect it. I love caffeine. I truly do. But I know that if I have it past 2pm, I'm going to be in a world of hurt when it comes time to go to bed at 11 or so, and therefore, I don't have it past 2.
Avoid heavy meals or super rich foods right before bedtime. You may become sleepy when you eat, but having your body working so hard at digesting a huge or rich meal or snack will disrupt your overall sleep quality.
Establish a bedtime. I know, you're not 8 years old, but it still helps. Let yourself run, run, run up until it's time to get ready for bed, but then let yourself give up the rest of it when you've promised yourself you can.
Get yourself a bedtime routine. The bedtime by itself isn't enough. To relax, my brain needs to know what comes next. Thirty minutes before my bedtime, I have a cup of Sleepytime Tea (Thank you for existing, Celestial Seasonings!), get a glass of water, wash my face, brush and floss, get my pajamas on, and proceed to head to the bedroom.
Keep your bedtime routine free of stuff that keys you up emotionally or otherwise. I can't watch scary movies, read sad/tragic/emotionally intense books, or the news before bed. Those are things I cogitate on long after the t.v. is off or the book is closed. It might sound crazy, but it works! You can't play that horrible scene over and over in your head if you haven't READ the passage or WATCHED it before going to bed! In other words, no Russian Lit or Breaking Bad before bed!
Don't read your smartphone/text for 30 minutes before you want to go to sleep. A Harvard Study suggested that the light waves emitted from the phone prevent your body from releasing melatonin which is a hormone that relaxes you and helps you sleep.
On that note, keep your room as dark as you can. Covering little lights (like the one on a laptop that is charging or draping a kerchief over the clock radio display) help give your body the clear message that it's time to sleep.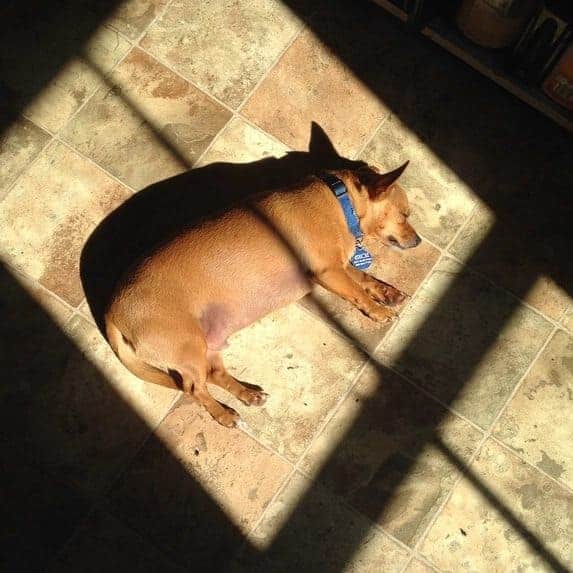 The Need Some Extra Sleep Help Set:
These are my fixes for the nights I'm feeling more wound up than usual.
The Natural Sleep Remedies Nuclear Option, for the nights you ABSOLUTELY must sleep:
There are those nights when you just need to break out the big guns because you MUST get sleep for the next day. I prefer to keep it as behaviour and habit related as possible as much as a can, but for the occasions when I can't leave anything to chance, I have a couple of what I think of as All Natural Sleep Remedies Nuclear Options. The Church of the Last Resort, if you will… You should consult your physician as to whether these options are suitable for you and your health.
Valerian Root. It's a dietary supplement that comes from the root of the Valerian plant. I know. Shocking, right? The long and short of it is that Valerian root has been used for it's CLEAR sedative effect since the times of the Ancient Greeks and Romans. People. This stuff knocks me the heck out. I wouldn't dream of taking any time I'd have to leave the house or drive something because the results are so marked. It is non-habit forming (hooray!) but there are some conditions and health issues that may counterindicate use of Valerian so please, please, PLEASE check with your doctor first!
Dream Essential Oils Sleep Blend from Spark Naturals. This is absolutely dreamy. I buy this essential oils blend, put it in a rollerball topped bottle, and keep it on my nightstand. I roll a little onto the soles of my feet when I climb into bed, and put a dab on the part of my hair. The scent is very relaxing in and of itself; it smells like cinnamon, ginger, grapefruit, lemon, and peppermint. Aside from the aromatherapy angle, though, is the bonus that all of those oils work together to help level out your blood sugar which in turn helps you naturally produce the melatonin that helps you fall asleep. Smell good and sleep well? Don't mind if I do! I am a Spark Naturals affiliate, so if you order those and use the coupon code FoodiewithFamily at checkout, you'll get 10% off your order. Double bonus: That coupon code never expires, so you can use it over and over again!
Are you an insomniac? What are some of the things you do to cope?
This is my thirteenth post in my commitment to post every. single. day in November for NaBloPoMo (National Blog Posting Month). Follow the craziness all month as I share recipes, family anecdotes, and throw a couple of giveaways in for good measure!