Check out all of our wonderful Sweet Potato Recipes here!
Of all of the wonderful ways sweet potatoes can be served, one of my all time favourites is Melting Sweet Potatoes. There aren't enough superlatives in our language to describe just how comforting these meltingly tender, deeply caramelized, flavour packed sweet potatoes are.The  uncomplicated, high-temperature cooking method condenses both the sweet and savoury qualities of sweet potatoes.

The last minute addition of vegetable broth and chopped garlic boosts the sweet and savoury sweet potato into the umami stratosphere as the broth reduces to a fragrant sauce and the garlic roasts. These 1-inch thick, mahogany slabs become so tender on the inside that they yield completely to the edge of a spoon.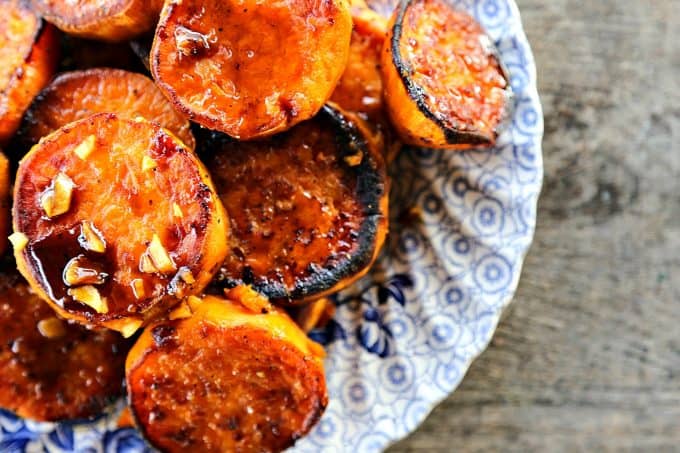 I'm serious folks. This is my idea of food heaven.
These are a natural accompaniment to roast or grilled pork, chicken, turkey, or beef, of course, but I also enjoy the chilled or reheated leftovers cut into cubes and tossed onto greens with goat cheese and dried cranberries. I have to tell you that my best-loved way to eat these is in abundance by themselves. If there is truth to 'you are what you eat' then I am quite likely largely sweet potato at this point.
Cooks' Notes
If you can find roughly equally sized sweet potatoes, you'll find your Melting Sweet Potatoes are easier to cook evenly and consistently.
DO use a half sheet pan for this recipe. DO NOT use a glass baking dish which could break at this temperature. Be sure your half sheet pan has a rim to keep the broth or stock from running over the edges.
Half of the time I make these, I make them with melted butter and olive oil, and the other half of the time I make them with melted extra virgin coconut oil and olive oil. They are equally good.
Be aware there may be some slight smoking from the oven as these roast. Keeping a fan going while cooking should do the job.
If you find your potatoes are scorching, you may want to check whether your oven is correctly calibrated for temperature. This is most easily done with a super inexpensive oven thermometer available at most grocery stores or big box stores. Just pop the thermometer in the oven while it comes up to temperature. If it's running hot, lower your oven a few degrees to compensate.
While I prefer to make Melting Sweet Potatoes with vegetable broth because of the flavour, you can certainly substitute beef or chicken broth.
Thinly sliced or chopped garlic are both delicious, so choose which you prefer. I don't recommend pressing garlic in a garlic press for this recipe because it is prone to scorching at those high temperatures.
I habitually make more of these than I think we can eat (and we can eat heroic amounts of Melting Sweet Potatoes) because as mentioned above, I adore having leftovers for cutting up and serving on a bed of greens with goat cheese and dried cranberries.
There is another good reason to make more than you think you can eat; they reheat beautifully on a screaming hot cast-iron skillet with just a coating of butter or coconut oil. Simply heat until the bottom has re-crisped, flip, and repeat and eat.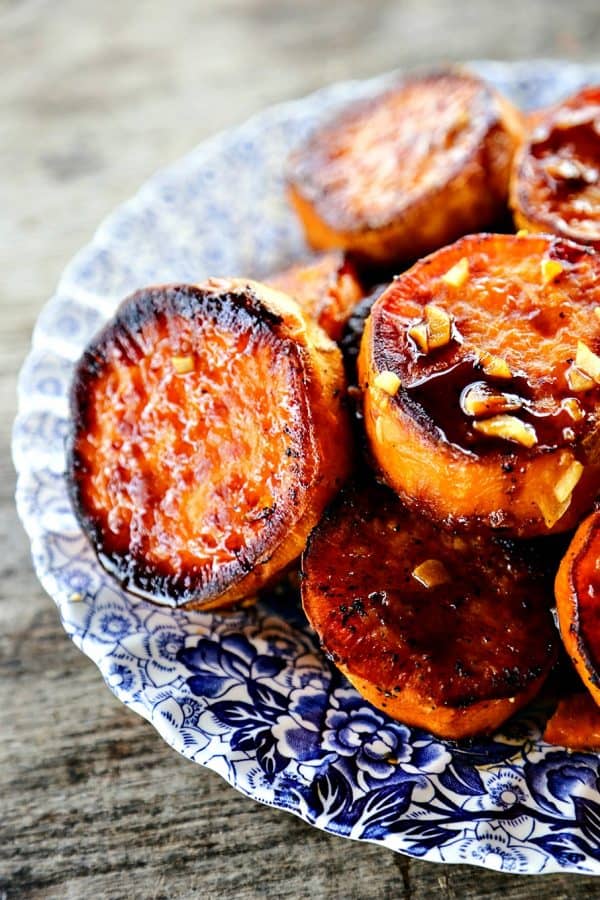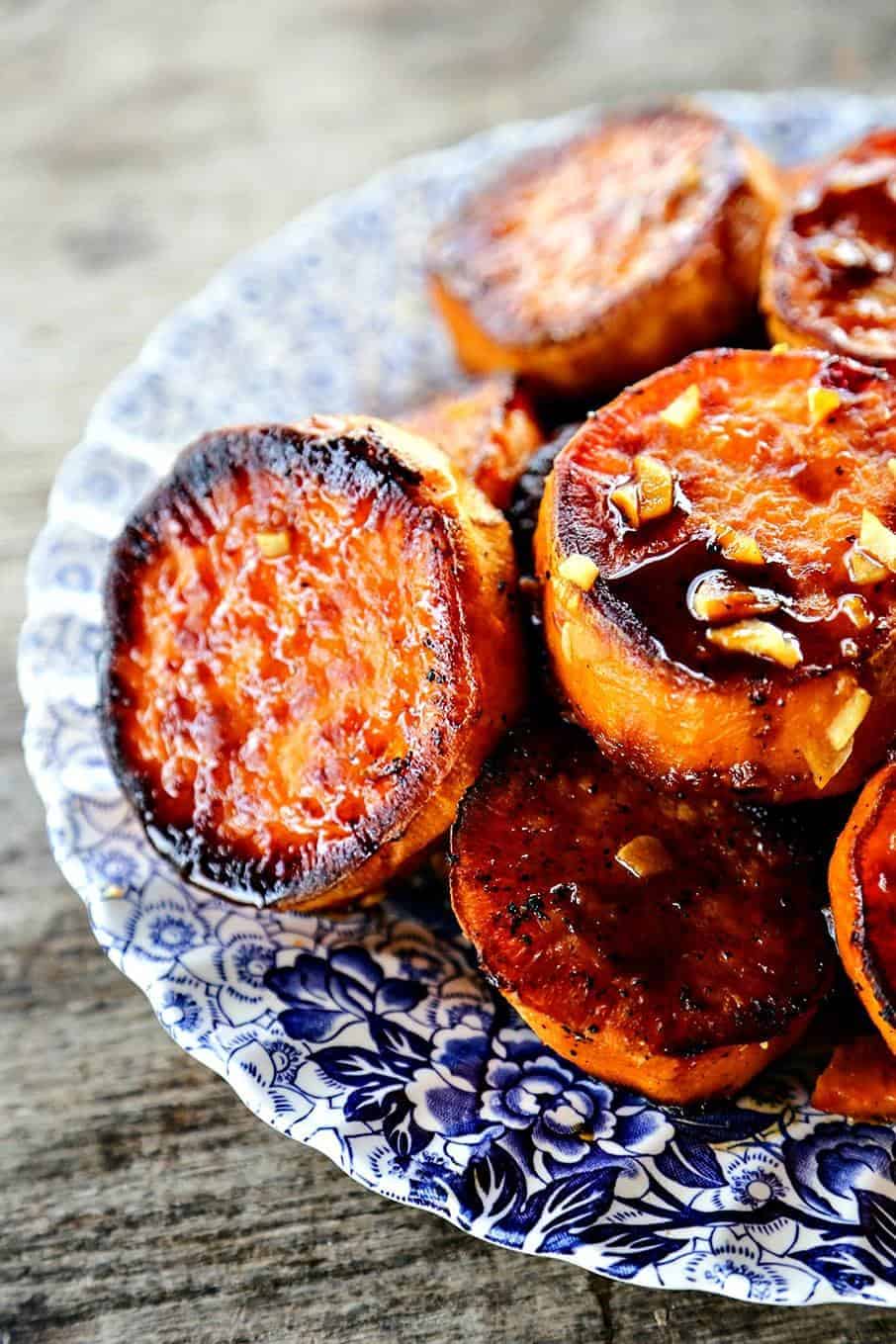 Use these to make Melting Sweet Potatoes:
Connect with Foodie with Family
facebook | pinterest | instagram
Are you a mega sweet potato fan? Check out these recipes for Maple Orange Mashed Sweet Potatoes,  Sweet Potato Appetizer Bites,  Guaranteed Crispy Baked Sweet Potato Fries, Sweet Potato Hash, Sweet Potato Black Bean Burgers, Spicy Sweet Potato Noodles in Garlic Cinnamon Brown Butter, and Slow-Cooker Peach Salsa Pork Roast with Sweet Potatoes.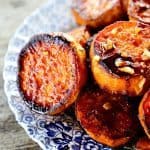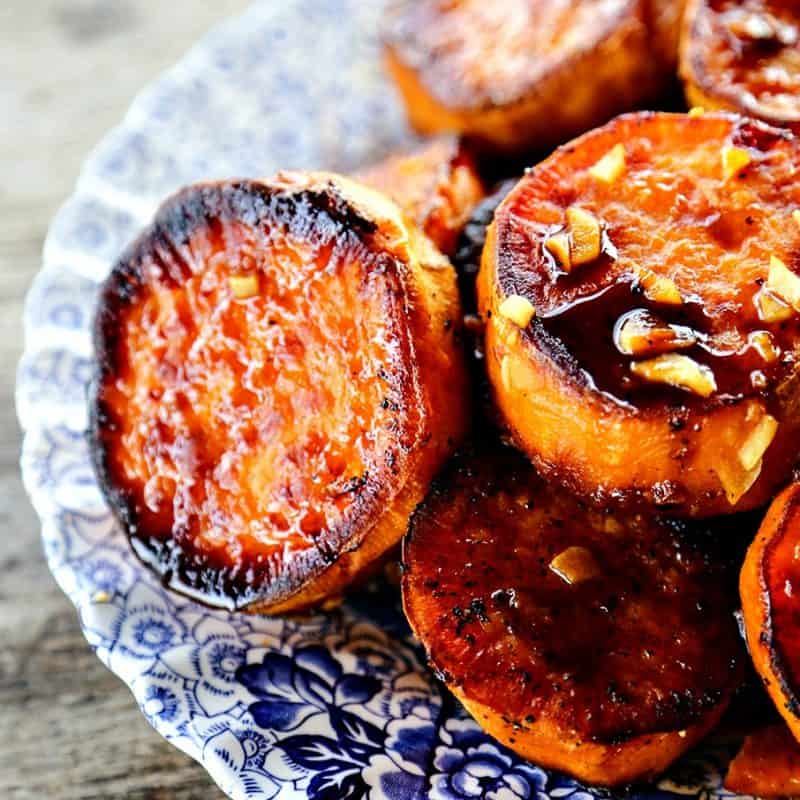 Melting Sweet Potatoes
Ingredients
3

pounds

sweet potatoes

roughly equally sized

3

tablespoons

melted butter or melted extra virgin coconut oil

3

tablespoons

Garlic Extra Virgin Olive Oil or plain extra virgin olive oil

1 1/4

teaspoons

kosher salt

1

teaspoon

ground black pepper

3

garlic cloves

peeled and thinly sliced or chopped

1 1/4

cups

vegetable broth
Instructions
Preheat the oven to 500°F.

Peel the sweet potatoes and cut into 1-inch thick rounds. Arrange on a half sheet pan with space between the slices to allow for air to circulate. Drizzle the potatoes with the butter or coconut oil and the garlic extra virgin olive oil or plain extra virgin olive oil. Sprinkle the salt and pepper over the top. Use your hands to flip the sweet potatoes and slide them around in the oils, making sure they're completely coated.

Roast the sweet potatoes for 15 minutes, or until the undersides of the slices have caramelized to a beautiful deep brown. Carefully flip the sweet potato slices and return the pan to the oven for another 15 minutes.

Flip the sweet potato slices once again and scatter the chopped or sliced garlic over the sweet potato slices and then pour the vegetable broth over the works. Return the pan to the oven for another 15 minutes, or until the potatoes are completely tender and the broth has reduced to a thicker consistency. Use a spatula to transfer the Melting Sweet Potatoes to a serving plate and drizzle the sauce from the pan over them.

Do you love sweet potatoes? Try these, too!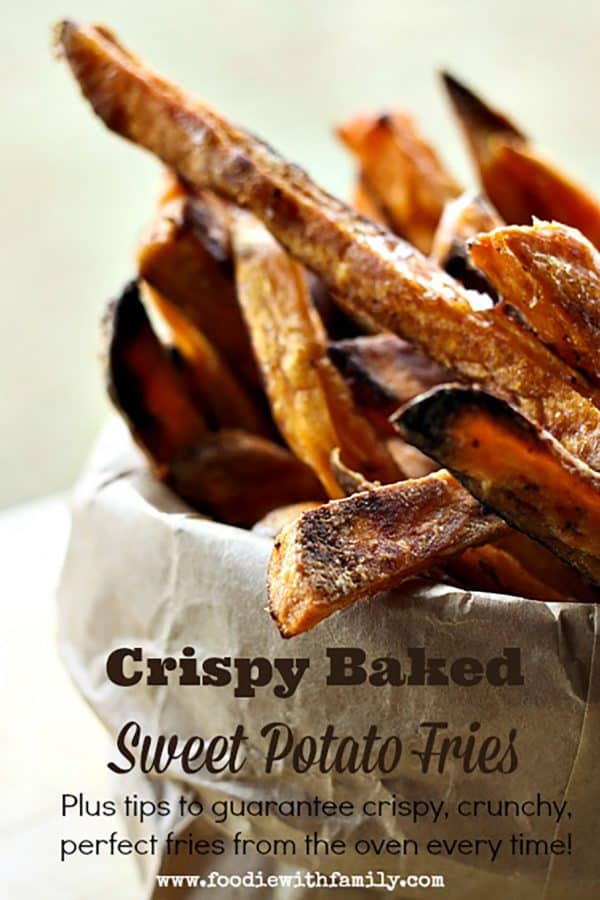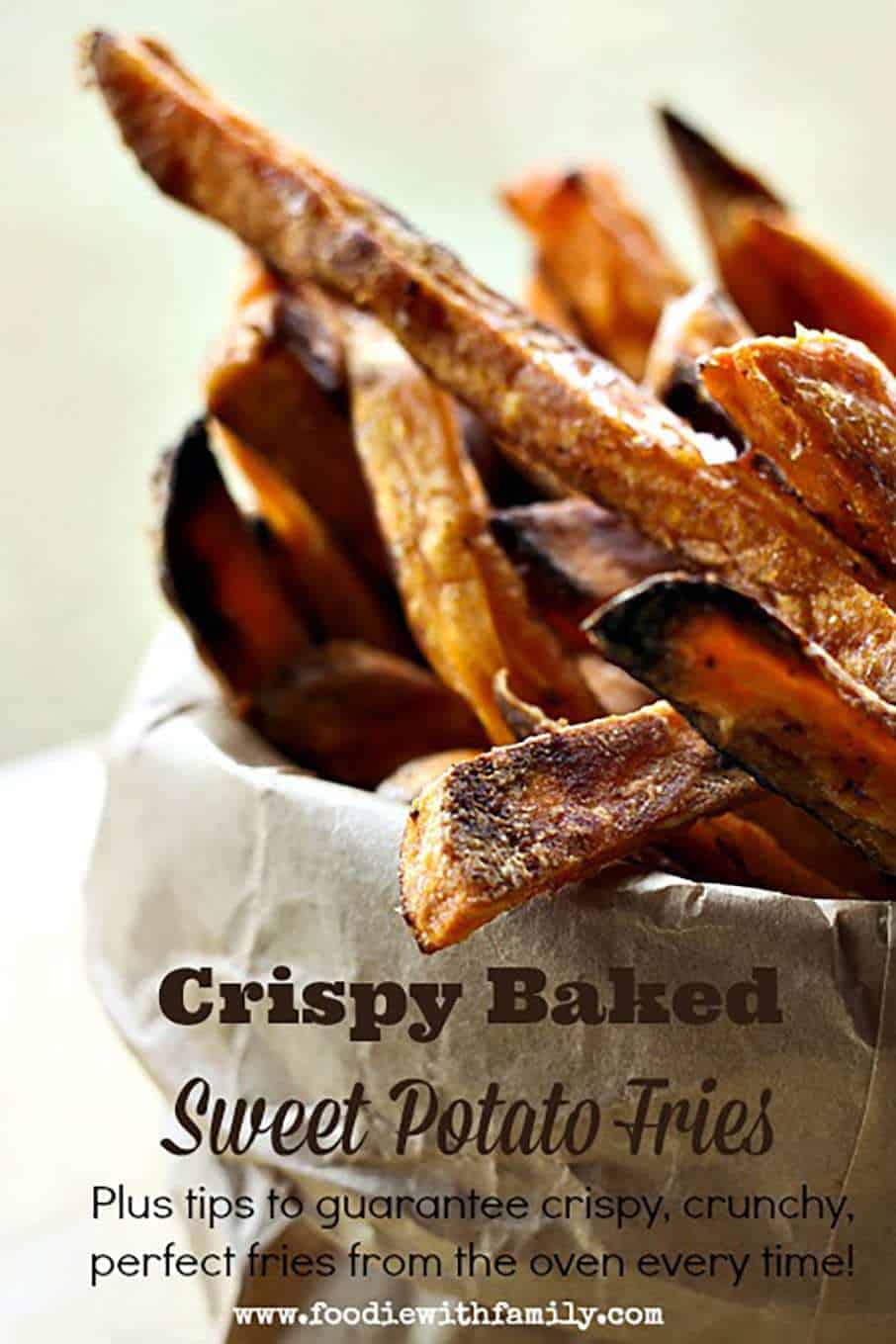 Cook's Notes Updated 4-27-17.
Save
Save
Save