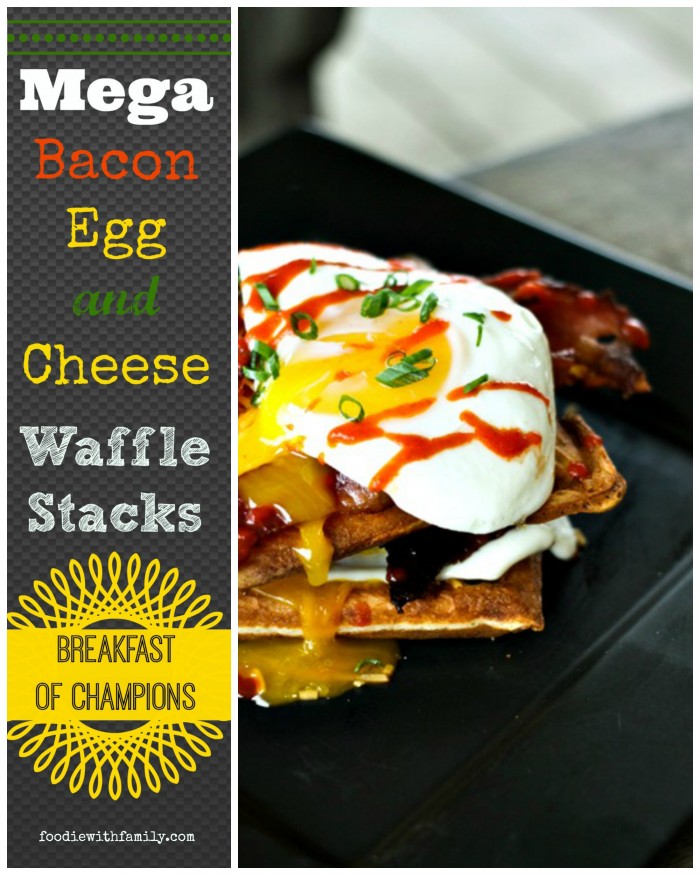 My husband was gone all last week on business. He was in Florida where it was in the high seventies and low eighties. I was here with the five kids, twelve chickens, two dogs, and temperatures in the single digits and negatives overnight. Was I bitter like the cold?
Nope, I was far too busy to begrudge my warmth-loving husband's well-timed business trip because I was just getting the regular routine of school, chores, wood-stove feeding, extracurricular activities, work, and life-in-general done around here. I'll confess, that I really amped up indulgence factor in our usual food as a way to head off any self pity. I mean cheese, butter, bread, bacon, chocolate, and sugar were flying around here like it was Shrove Tuesday or something. Oh. Wait. It was.
I know Shrove Tuesday usually involves paczkis and/or pancakes, and we had paczkis and lots of 'em. I made them fresh for breakfast and then again at the cooking class I was teaching mid-day. I was all sugared and carbed out by the time we got to the dinner hour, but I had promised waffles (yes, I know it's PANCAKE Tuesday, but the boys requested waffles and I figured they were close enough), and waffles I was going to deliver. I made our usual sized batch (read: huge) and the boys did an admirable job of digging in, but there were a few left over from the glut.
I stacked them up with parchment between the layers, stuffed them in a zipper top bag, and popped them in the freezer. The next morning, still sugared out from our paczki-fest the previous day, I rummaged around for a quick breakfast solution after my workout. I grabbed the waffles, but had ZERO intention of my usual pure maple syrup topping. I decided to go savoury with them. I fried up a couple eggs and a couple strips of bacon, reheated my waffles in the toaster, grabbed some grated cheese and the bottle of sriracha, and a thinly sliced green onion and stacked it all up on a plate like Dagwood. It looked like a diner breakfast had exploded on my plate.
I texted a picture of it to my shirt-sleeve wearing hubby and he responded, "I wish I was having THAT for breakfast!"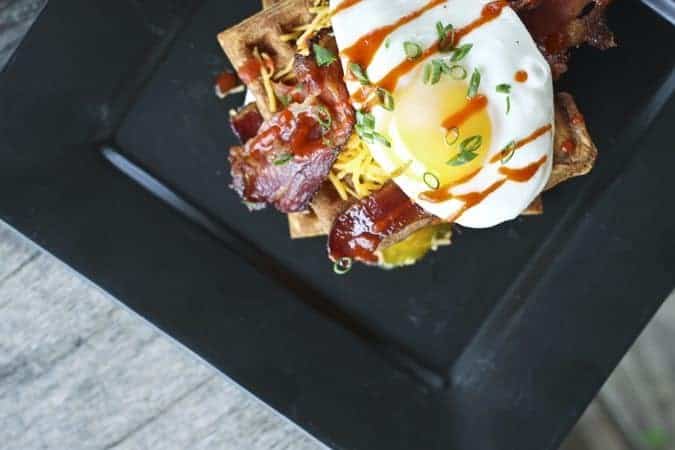 I was downright giddy when I stuck my fork into the yolk and it spilled down over the melting cheese, perfect bacon, and crisp waffles. Was it an over-the-top breakfast? You betcha. Was it indulgent calorie wise? Yeeeeeup. Do I plan on making it again in the near future. Oh my word, yes. Possibly every weekend. Who's with me? And who needs a recipe for waffles?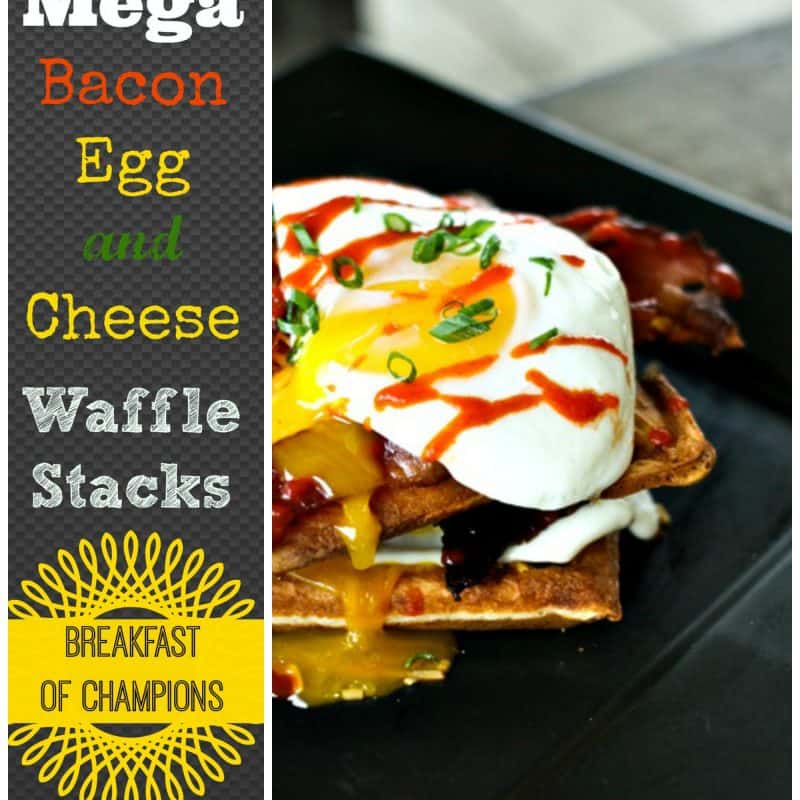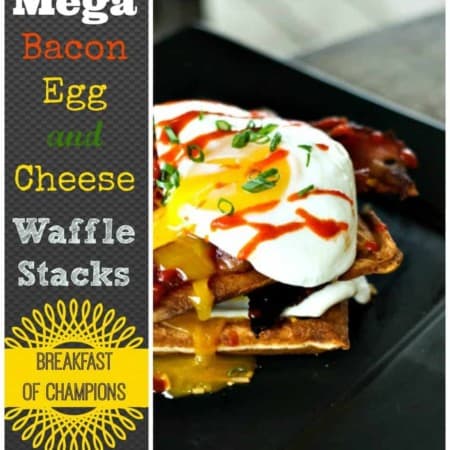 Ingredients
Per Stack:
4

slices

of bacon

cooked 'til crisp and drained on paper towels

2

eggs

fried to your liking in bacon grease or butter

2

leftover or frozen waffles

reheated and recrisped in a toaster

1/4

cup

grated Cheddar cheese

sriracha or other favourite hot sauce

thinly sliced green onions
Instructions
Place one hot waffle on a plate, top with grated cheese, two strips of bacon, one fried egg, then repeat, ending with a drizzle of sriracha and a shower of thinly sliced green onions. Dig in!
Nutritional information is an estimate and provided to you as a courtesy. You should calculate the nutritional information with the actual ingredients used in your recipe using your preferred nutrition calculator.