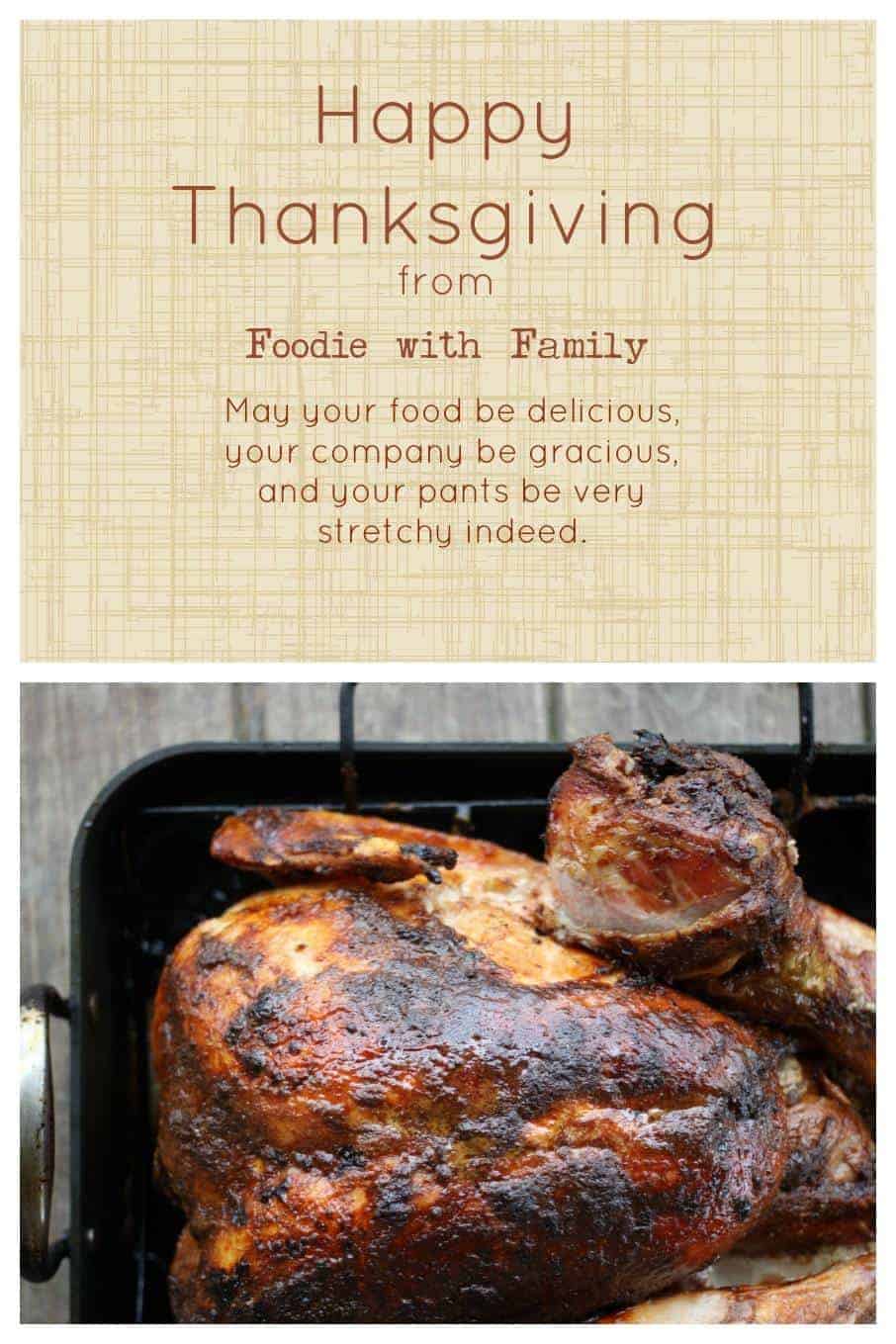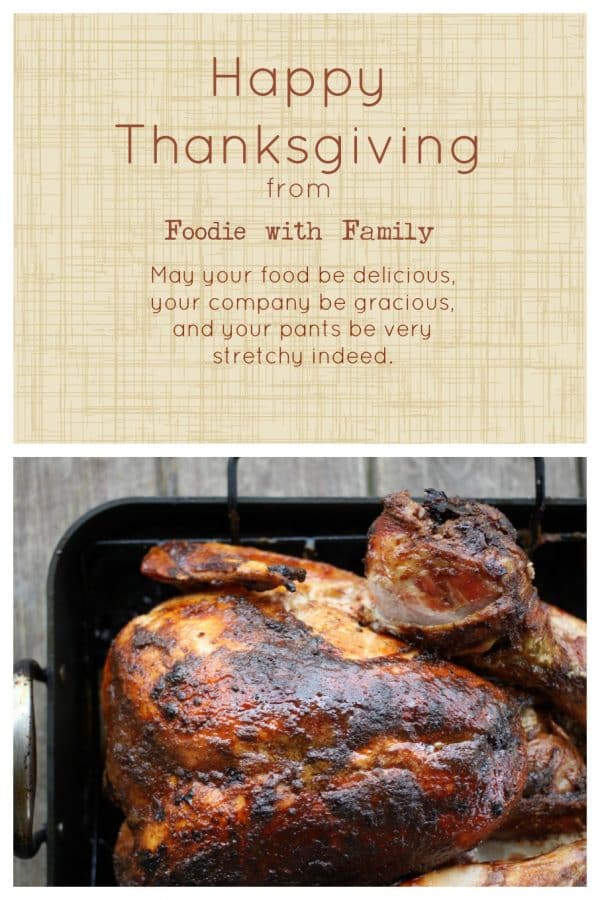 For all the time you've spent with me this year here on Foodie with Family…
For all the health my family enjoys…
For all the challenges that made us stronger…
For all the love I share with family and friends…
For all of the blessings I've counter and all those I've been too pre-occupied to notice…
For as long as I continue to have life and breath…
I am truly thankful.
I will meet you back here tomorrow: happy, well-fed, and slightly more tightly packed into my stretchy pants and ready for ALL THE CHRISTMAS! Happy Thanksgiving, friends!
This is my twenty seventh post in my commitment to post every. single. day in November for NaBloPoMo (National Blog Posting Month), or NaBlahBlahBlah as I prefer to call it. Follow the craziness all month as I share recipes, family anecdotes, and throw a couple of giveaways in for good measure!