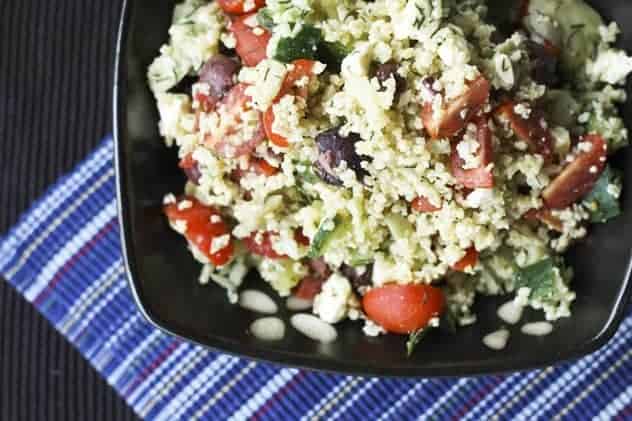 I've been wilting like spinach in a screaming hot pan in this humidity and heat. I dropped two of my boys off at camp and drove away after giving the hairy eyeball to all the counselors to try to ascertain whether or not they were secret closet psychos. Conclusion: They are all wonderful people. I'm the one who is crazy.
I blame the weather and a colourful family history of wild men and wilder women. As in the sort of folks who slept with shotguns under their pillows.
Here is where my dilemma comes into play. I love food. Love it madly. (Queen Obvious makes an appearance today.) There are, however, few things I like less than sweating just because I'm breathing. With the spontaneous combustion level temperatures this week, I honestly didn't want to go anywhere near the stove. In fact, I swallowed my pride when dropping the two aforementioned boys off at camp and handed over packages of storebought shortbread cookies in lieu of actual baking. *hangs her food blogger head in shame and shuffles past table*
So what is a gal to do when she wants to eat and doesn't want to cook? Enter the rice cooker, stage left.
Rice cookers aren't just for rice, folks. They cook all sorts of grains to perfection. In this case, my rice cooker cooked millet to perfection without heating up my stove. Are you familiar with millet? It's a tiny grain that's a major food source in many parts of the world. Coming from a family of grasses, millet has no gluten at all, making it suitable for consumption by folks with coeliac disease or gluten-intolerance. All that aside, it just plain tastes great. It cooks much like rice when done right and has a slight nuttiness to it that makes it a stand out in cold salads like tabbouleh.
Tabbouleh. Is there anything better on a hot, hot day than a cold bowl of vibrant vegetable, olive, feta and dill laden tabbouleh dressed with lemon juice and olive oil? I don't think so! Tabbouleh hails from the Middle East which seriously knows how to survive heat waves. This tabbouleh is a departure from the normal bulghur wheat version, using millet instead. It's a lovely change, with that little nutty hint the millet lends the dish, that -as a pure bonus- renders the dish gluten-free.
Before anyone says it, yes. This dish makes a large batch! Let's consider, though, what time of year this is. This is picnic, pool-side, lunch-under-a-tree, road-trip, too-hot-to-cook, lay-in-a-hammock-with-a-book season. When you make Greek Millet Tabbouleh, you can eat off of it for a whole week. (Well, unless you're a family of our size, in which case you get two meals from it. Tops.)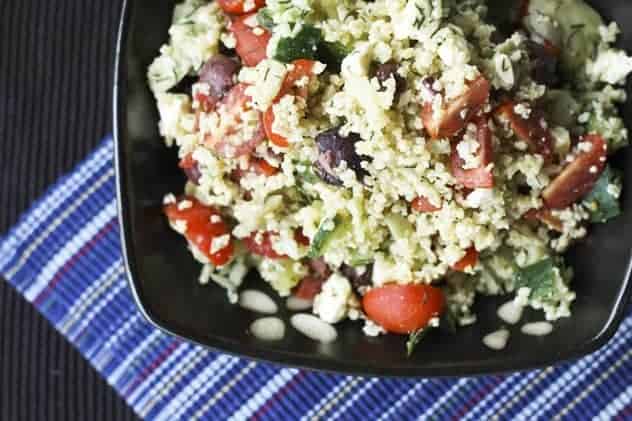 Toasty, nutty, fluffy millet takes the place of bulghur wheat in tabbouleh and is studded with fresh cucumbers, tomatoes, marinated artichoke hearts, crumbled feta, and fresh dill then dressed with freshly squeezed lemon juice. This big batch, gluten-free summery salad stores well in the refrigerator for up to a week.
Ingredients
3/4

cup

dry millet

1 1/3

cups

water

1

tablespoon

plus 1/4 cup extra virgin olive oil

separated

1

seedless cucumber

cut lengthwise into eighths and then into small wedges

1

pint

cherry tomatoes

quartered

1

cup

marinated artichoke hearts

roughly chopped

1

cup

feta crumbles

3/4

cup

black kalamata olives

pitted (I used garlic stuffed kalamata olives for extra oomph.) and chopped

1/2

of a sweet onion

peeled and diced

1/4

cup

packed, fresh dill leaves, finely chopped

The juice and zest of 1 lemon

1

clove

of garlic

peeled and finely minced

salt and pepper to taste

additional extra virgin olive oil for serving
Instructions
Put the millet in a heavy bottomed skillet over medium high heat, stirring or tossing constantly, until you hear the grains popping and they toast to a very light golden brown. This will take about 4 to 5 minutes.

Quickly transfer the toasted millet into a deep bowl and immediately pour cool water over it to cover. Be careful when you do this as it will create a lot of hot steam very quickly. Swirl a couple of times then pour the water and toasted millet into a fine mesh strainer. Put the millet into the bowl of a rice cooker, add the 1 1/3 cups water and 1 tablespoon of the extra virgin olive oil. Program the rice cooker for 'regular' or simply turn it on if it is an on/off variety.

If you do not have a rice cooker, toast and rinse the millet as directed above, then cook according to package directions but using the same ratio of millet/water/olive oil as instructed in this recipe.

When the rice cooker (or stove top cooking) is done, open the lid and fluff with a wooden spoon or rice paddle. Scoop into a large mixing bowl and toss in the chopped onions and garlic. Let cool 10 minutes, fluffing every so often to help it cool more quickly.

After 10 minutes, toss in the last 1/4 cup of extra virgin olive oil and the cucumbers, tomatoes, artichoke hearts, feta crumbles, kalamata olives, chopped dill, juice and zest of the lemon, and salt and pepper to taste. Transfer to a storage container and refrigerate for at least 2 hours before serving, but an overnight chill is best. Toss gently and drizzle with a little additional olive oil just before serving.

Store leftovers in the refrigerator for up to a week.
Nutritional information is an estimate and provided to you as a courtesy. You should calculate the nutritional information with the actual ingredients used in your recipe using your preferred nutrition calculator.
If you're looking for a good rice cooker, look no further than the model that gets a hard-core workout in my own kitchen. This Sanyo rice-cooker is one of the few things I would replace immediately if it kicked the bucket even though it hasn't kicked the bucket yet and shows no signs of doing it despite being used several times a week for the past four years. It is practically titanium folks. The link below IS an affiliate link but I put it there because I believe in the product.