Updated Post: Growth is fun, isn't it? Scroll to the bottom to see original (horrible) photos!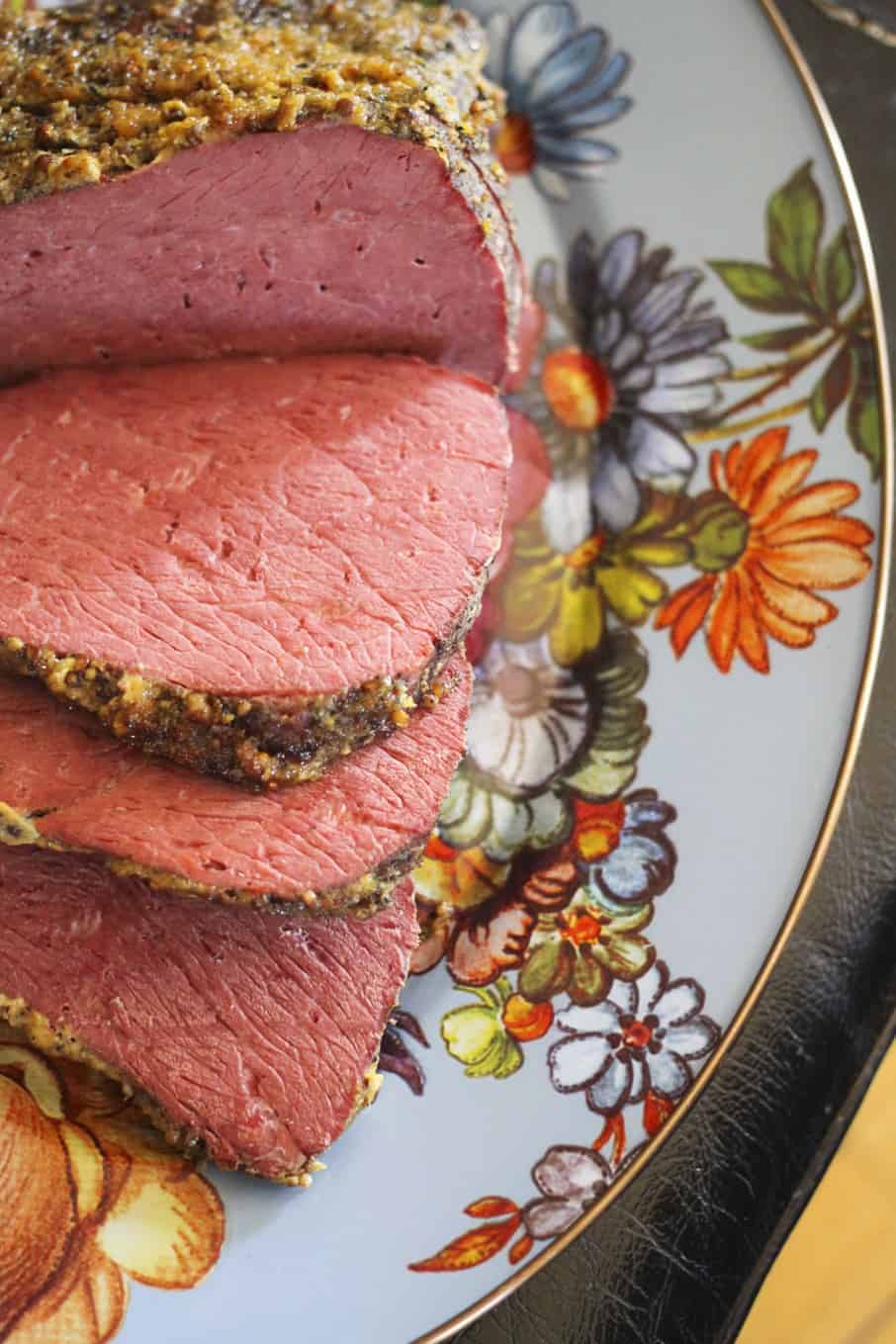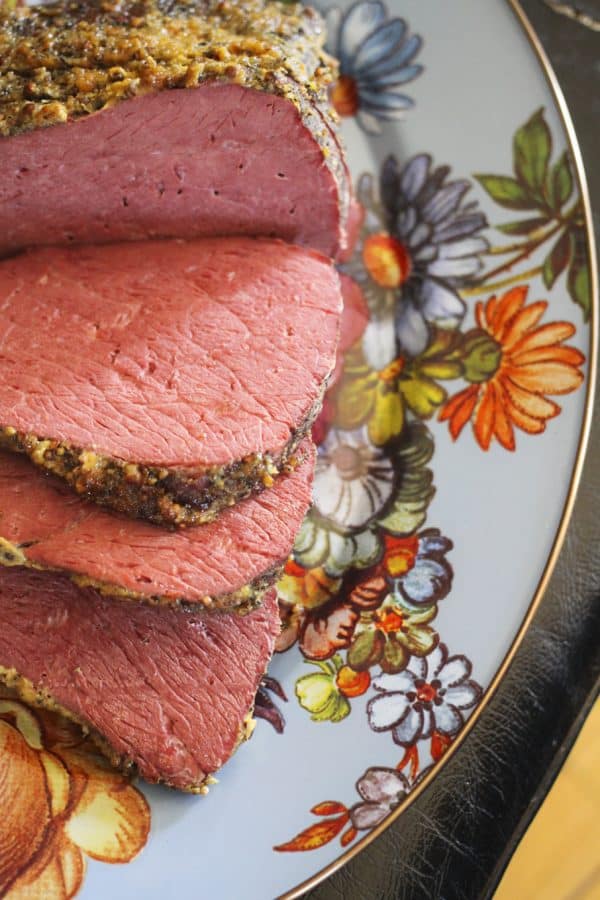 I know I promised to deliver this recipe, but I have a good reason for pushing if off until today and it only requires one sentence of explanation. I have five kids and they all had a 24 hour stomach bug. Oh yeah. I think that says it all, right?
Today, however, the sun is shining, the temperature is mild for March, and the kids are all better and all playing outside. So, let's get our corned beef on, shall we?
When I said that this corned beef is the be all and end all I meant it. I always loved corned beef and it was one of my bring-me-back-to-the-meat-side foods when I had my many-years vegetarian stint (along with Kielbasa and HAM, oh sweet ham. What a way to go…) A good old fashioned boiled corned beef is nothing to sniff at, but a few years ago I started glazing my corned beef after reading 'The Good Stuff Cookbook'. I had made her Golden Crunchy Pickled Onion Rings and read the directions for using the leftover syrup to glaze a corned beef. Lo and behold, I found a semi-eaten jar of the onions in the fridge while preparing our St. Paddy's feast and decided to give it a go. From the moment we sank our teeth into that brisket there was no going back. Whatever alchemy this process performs turns it a vibrant pinkish red on the inside with a sweet and sour crackling crisp crust on the outside. It is truly the ultimate corned beef.
But I wax rhapsodic again and my kids are desperate for someone to fling them around the yard on a huge wagon. Don' t ask.
Just make this corned beef. I'll look forward to getting your feedback on the recipe! In case I haven't mentioned it enough, I love hearing about how you all do with the recipes you try here. You. Complete. Me.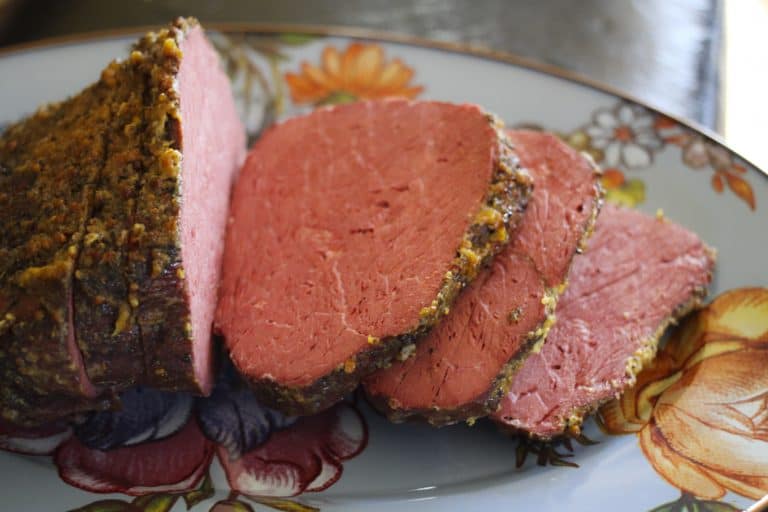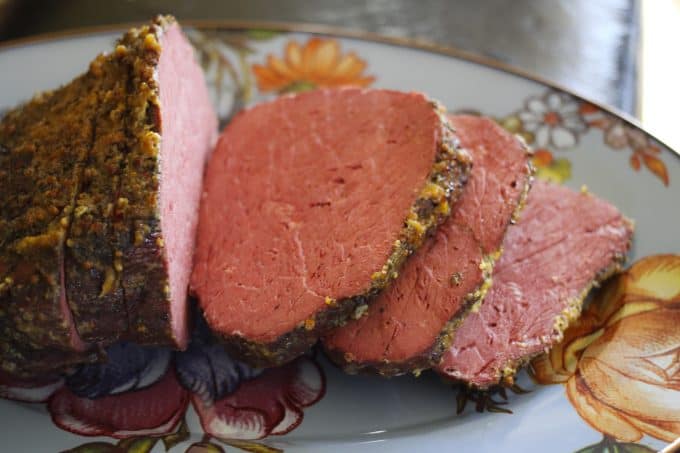 Cook's Notes
While many corned beef briskets are packaged with pickling spices, they seldom include enough for this recipe. I get my pickling spices from a local Amish bulk foods store, but any mixed pickling spices from the grocery store will do the job.
The glaze is made of pickled onion brine OR sweet pickle brine or bread and butter pickle syrup. Any of these three things will result in a melt-in-your-mouth brisket with a sticky, tangy glaze.
Leftovers for this Ultimate Glazed Corned Beef are marvelous in Corned Beef Hash,  reubens and Reuben Eggrolls!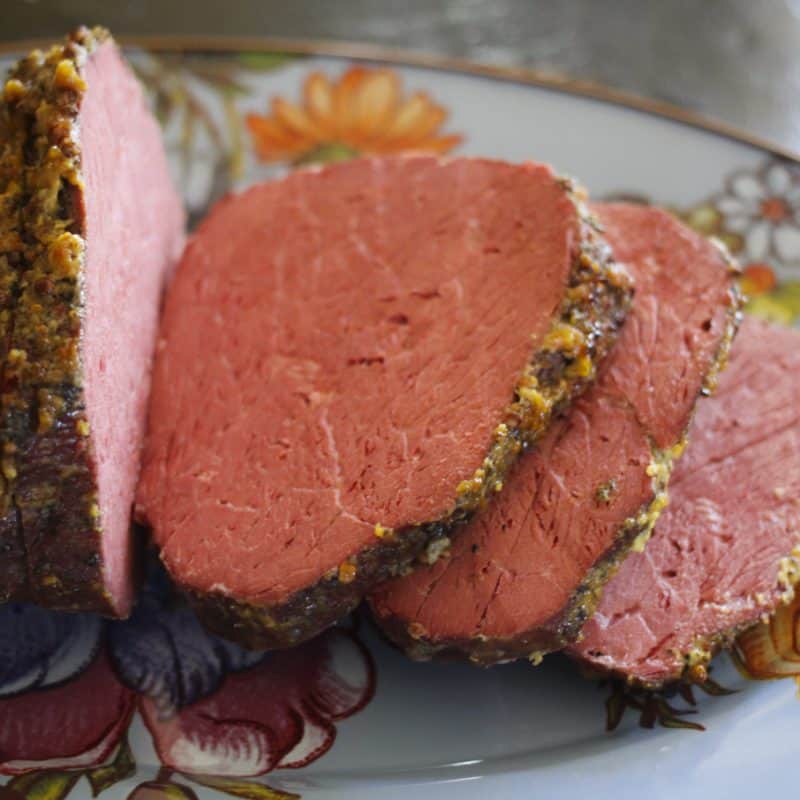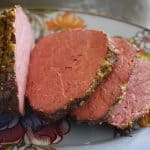 Print
Ultimate Glazed Corned Beef
Inspired by Helen Witty's, "Good Stuff Cookbook"
Ingredients
1

corned beef brisket

about 3 pounds

1 1/2

Tablespoons

pickling spices

1

cup

brown sugar

dark or light

1/2

cup

pickled onion ring syrup

or sweet pickle brine or bread and butter pickle syrup
Instructions
Remove corned beef from packaging and rinse in clean water.

Place in a large stockpot and cover with cool water by 3 inches. Add pickling spices and place pan over medium high heat, uncovered. Bring to a boil and skim off any scum that rises to the surface.  Lower heat to a simmer and allow to simmer, uncovered for at least 3 hours or until the brisket is fork tender.

This may take longer depending on your cut of beef.  Just plan ahead as this part can be done well before the meal is served.  If you are boiling the brisket up to two days ahead of time, just remove the meat from water when cooking is complete, wrap tightly in plastic and refrigerate until about an hour before serving. Remove chilled from fridge, allow to sit at room temperature for 20 minutes and then proceed with the recipe.

Preheat oven to 450°F with a rack positioned in the center.  Place brisket on a roasting dish, fat side up.  Drizzle the onion syrup (or pickle syrup) over the top.  Sprinkle the brown sugar evenly over the surface, patting lightly to help it adhere.

Place pan in the oven and bake, basting occasionally with the pan drippings or additional pickle syrup, until the coating has bubbled into a crust.  This should take between 15 minutes and 25 minutes, depending on your oven and how crispy you want the crust.  We like ours flecked with little charred areas.

Let the beef rest for 20 minutes before slicing.
This post was updated 10/29/14 with a printable version of the recipe and new photos. It was originally published in 2009, back near my start in blogging. I think my photography skills have progressed as my time in blogging has accrued, but I'll let you be the judge of that. The old photos are below. 
I especially love my clever caption. (She smacks her head on the desk.)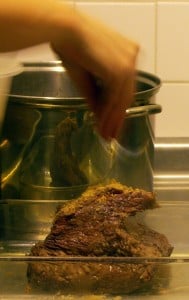 Perhaps you'd prefer an action shot? GAH!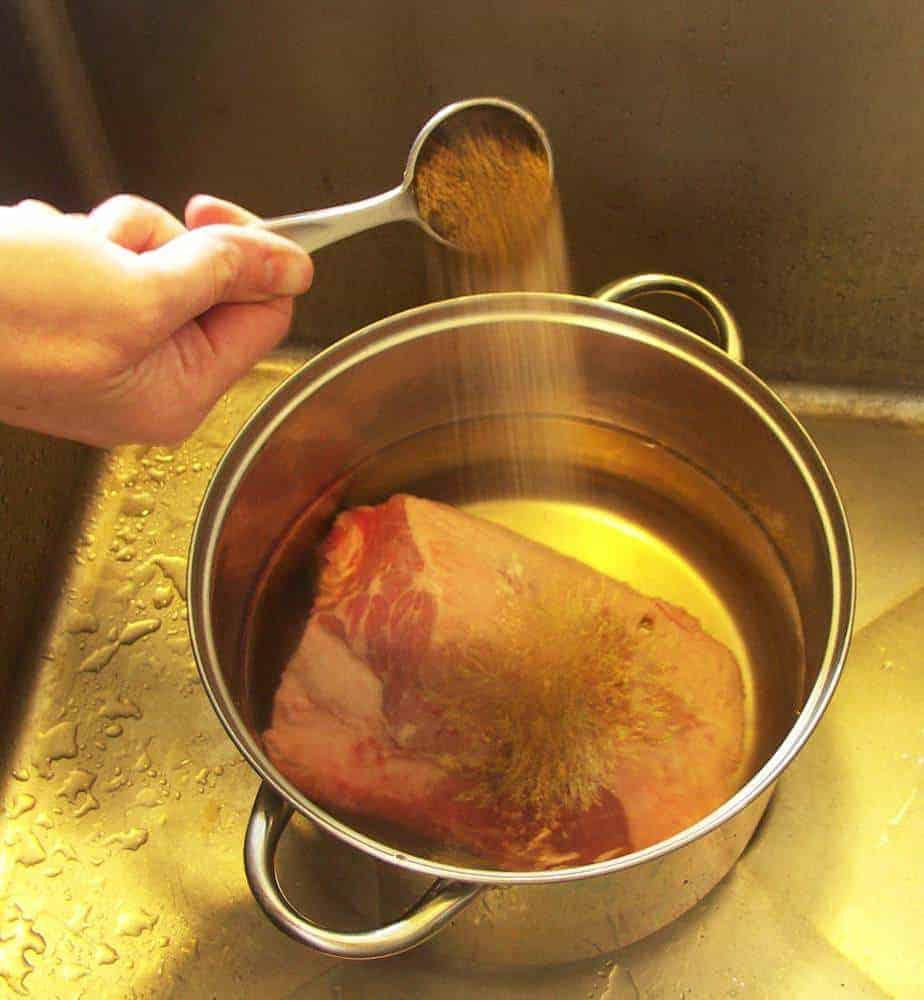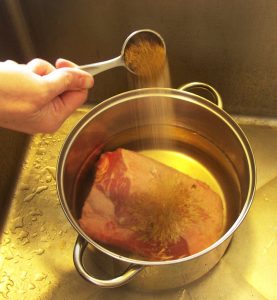 Please allow me to demonstrate the complex task of how to pour pickling spices on a brisket in a pan of water in my sink.