How's your New Year coming along? Did you make any health related lifestyle resolutions or promises to yourself? Whether or not you did, everyone knows that getting up and getting moving is one of the keys to a healthier life. The easiest way to do that is to make sure you're getting enough steps in during your day.
The Evil Genius and I have a route that we KNOW is 5 miles long that we walk every day, but knowing how many steps you have accrued is another part of the puzzle. How do you keep track of all that, though? No one wants to count every step they take on a five mile trek. BORING!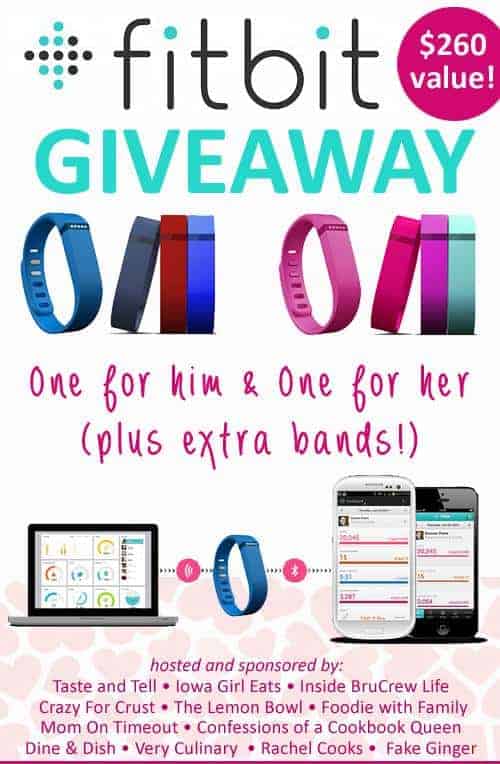 I use a Fitbit Flex to track it for me. It's an activity tracker that straps to your wrist and counts your steps. How is this any different than an old school pedometer? The Fitbit not only tracks the NUMBER of your steps, but it tracks the intensity of your activity level, the duration of the activity, what times of day you were active (or inactive), calculates the calories you've burned, AND the duration and quality of your sleep. It's safe to wear in the shower or while swimming, and has a bunch of interchangeable wrist bands so you can match your outfit. (YAY for pretty things.) It syncs with your computer and/or smartphone so that your statistics are always within reach and keeps track so you can see your progress over the year. The software even offers calorie tracking if you have a weight related goal in mind. It's pretty much the greatest overall fitness tool I've ever encountered.
How many steps do you think you take a day? I don't mind telling you I was pretty shocked when I saw how FEW I took when I first put my Fitbit on my wrist. Oof. That motivated me.
The Giveaway
To celebrate this new year and the fact that January is almost at it's end, a group of my favourite bloggers and I have gotten together to give away a TWO PACK of Fitbits! One for him and one for her! (Or one for you and one for your mom, or one for you and one for your kid, or one for you and one for your best friend… You get the idea!) We'll give away a set of two Fitbit trackers AND extra wrist bands for swapping out so as not to clash with your duds.
How to Enter
Simply plug your info into the widget below and VOILA! you'll be entered for you chance to win! Good luck!
The Sponsors
This giveaway is sponsored by a wonderful group of bloggers and me. We are not compensated for this post at all, but are providing it as a fun chance to give back to our readers. Please visit my fellow sponsors' blogs to show them a little love.
Taste and Tell • Iowa Girl Eats • Inside BruCrew Life • Crazy For Crust • The Lemon Bowl • Mom On Timeout • Confessions of a Cookbook Queen • Dine & Dish • Very Culinary • Rachel Cooks • Fake Ginger