I have not only the best dairy free ice cream recipe to share with you today, but one of the best homemade ice creams full stop. Creamy, dreamy, silky-smooth, and swoon worthy, this rich chocolate ice cream just so happens to be as easy to make as it is to eat.
And psst. It's vegan. Now, I'll be the first to admit that I just plain don't like most dairy free ice creams.
My problem is that they are usually ice-crystally in texture, miss the mark in flavour, -most crucially- lack the silkiness of a traditional cream-laden, dairy ice cream. And if you've been around here for a while, you know I love a good, rich, creamy ice cream.
But this dairy free ice cream solves those problems through the cunning use of super silky, full-fat coconut milk. And if you didn't hear this was a vegan ice cream recipe before tasting it, you'd never know it.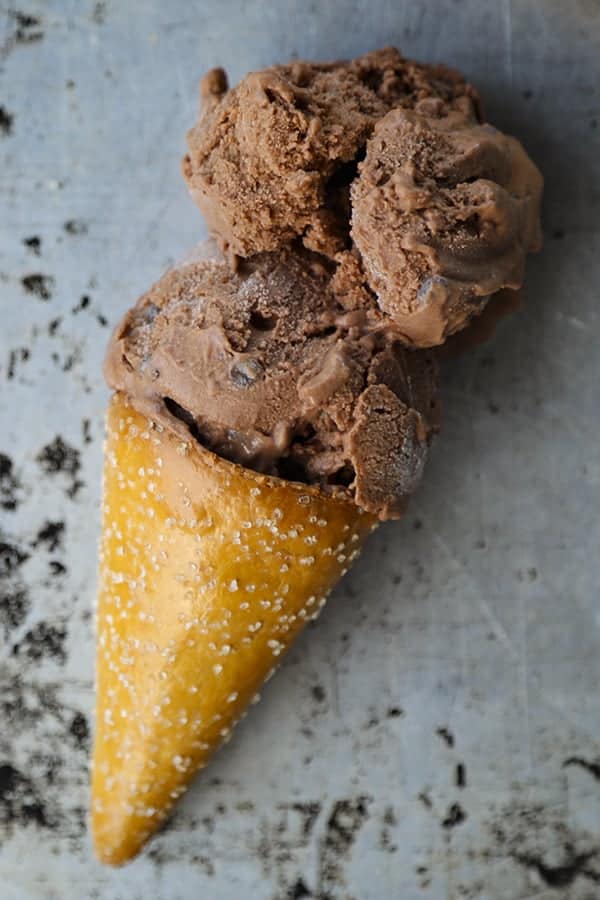 My husband, bless him, about fell out of his chair when I told him this was dairy free after I gave him a big bowl full and waited for him to start eating it. He loved it madly.
Thank GOODNESS, this is one of the easiest ice creams to make. Unlike a custard based dairy ice cream, there's no fussiness to this recipe; no need to temper eggs or anything else like that.
What Ingredients Make Vegan Ice Cream
Coconut Milk
I mentioned the full-fat coconut milk briefly, but I want to expound a bit here because there are quite a few varieties of coconut milk available these days. It's very important to choose the right one.
Be sure to choose an full-fat unsweetened coconut milk like this one, and not a lite version or coconut cream. We want to control the amount of sweetness we have in our final ice cream!
You'll also want to avoid the coconut milks sold in cartons, whether refrigerated or shelf-stable. They're lovely for adding to drinks and cereal, but lack the requisite fat to make your dairy free ice cream recipe, well, creamy.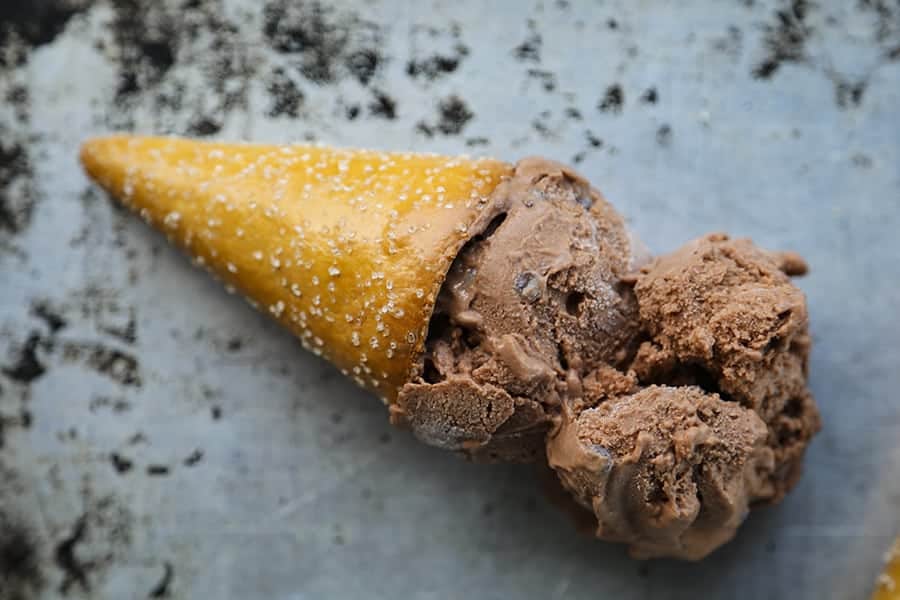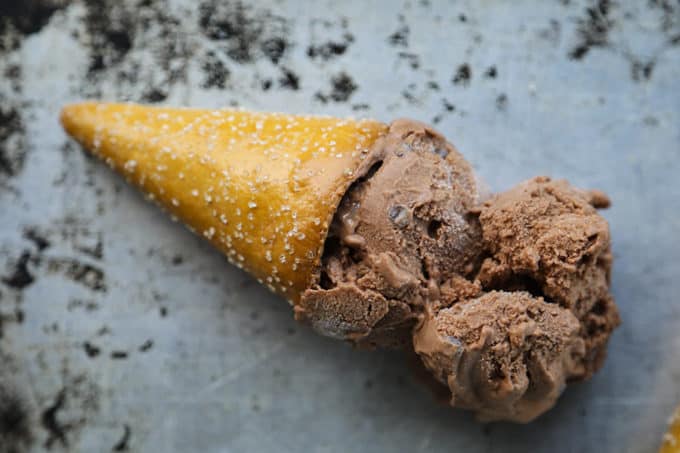 Dutch Processed Cocoa Powder
This vegan ice cream is a chocolate one because, um, chocolate. Can you make this pure vanilla? Sure. But I repeat; chocolate.
In order to achieve the richest, most crave-worthy chocolate dairy free ice cream, we use Dutch processed cocoa powder. Dutch process cocoa is more mellow and easier to dissolve into liquids than natural cocoa.
You can use any brand of Dutch process cocoa powder you have on hand or can find easily. Two pretty commonly available brands are Hershey's Special Dark (not the regular) and Frontier.
It will not be a disaster if you use natural cocoa, but it won't be the same. I encourage you to use the Dutch processed one if at all possible.
Light Agave or Golden Syrup
I originally made this dairy free ice cream recipe to share with a friend who has an allergy both to dairy and cane-sugar, so when it came time to sweeten it up, I reached for my bottle of light agave syrup. It was divine.
On a couple of occasions since, I have found myself out of agave when I went to make this vegan ice cream for ourselves, so I grabbed my jar of Lyle's Golden Syrup and it was also delicious.
I recommend either of these without reservation, but keep in mind you'll get slightly different flavours depending on which one you use. Light agave syrup gives the dairy free ice cream a clean, light flavour while Lyle's Golden Syrup gives it a hint of rich, caramel flavour.
I have also used brown rice syrup because I had it on hand, and it was another good option for my allergic-to-sugar friend. In a pinch, you can sub in corn syrup, but I don't love it like I love the agave and golden syrup. I find it too sweet.
Please keep in mind that -if it matters to you- golden syrup is made with cane sugar, so is not a good option for people who can't eat sugar.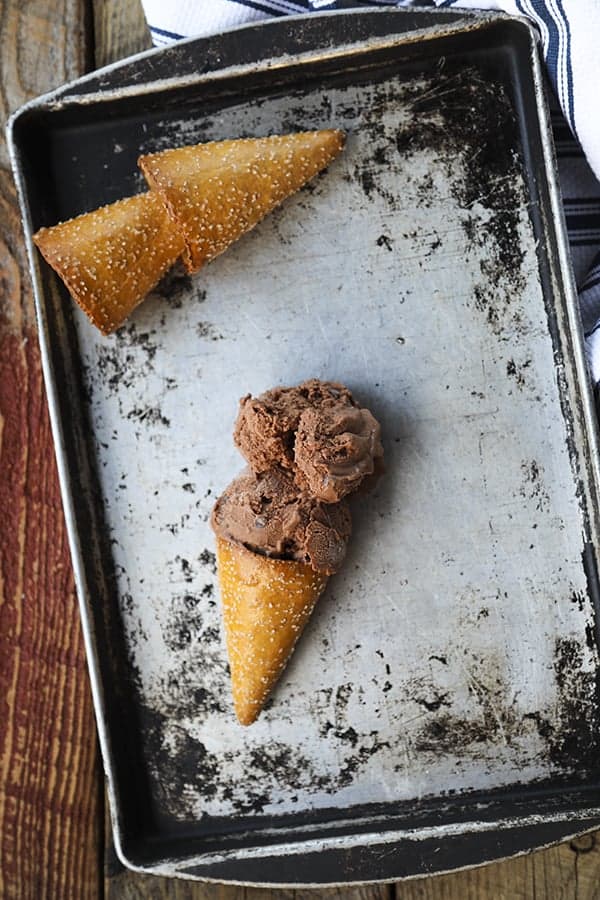 Cornstarch
This is my not-so-secret ingredient that helps add some silky body to our dairy free ice cream recipe. It may seem like a lot of cornstarch, but trust me; it works here.
Chocolate Chunks
This one is strictly optional, but it is so good. If you prefer your ice cream without obstacles (as my son Ty describes it), you can omit the chocolate chunks.
Vanilla and Coffee Extracts
The vanilla extract is obligatory. The coffee extract is an optional bonus. Coffee extract deepens the chocolate flavour, so if you have it, use it!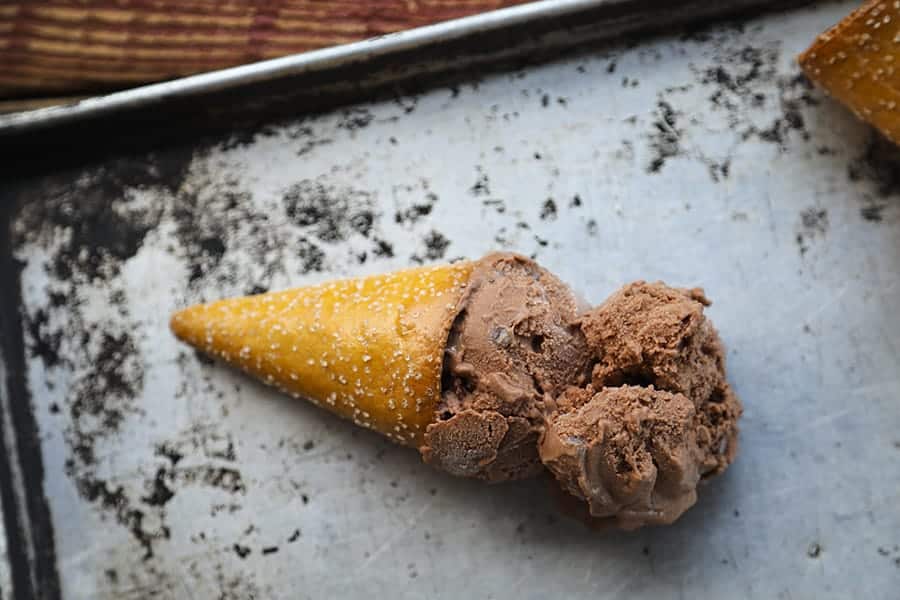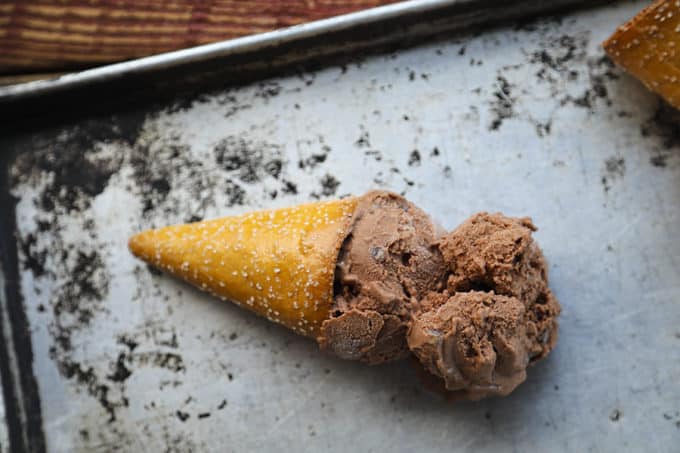 Dairy Free Ice Cream Recipe
Don't blink or you might miss this. Ready?
Whisk together most of the coconut milk, Dutch process cocoa powder, agave or golden syrup, and a pinch of salt in a saucepan. Whisk the cornstarch into the remaining coconut milk, then whisk that into the saucepan over medium heat until it comes to a simmer and thickens, about 4 minutes. Remove the pan from the heat and stir in the vanilla extract and, if using, the coffee extract.
Transfer this to a heat-proof container with a tight fitting lid and pop it in the refrigerator overnight or until thoroughly chilled. Freeze according to your ice cream maker manufacturer's instruction.
That is it. No joke.
You can eat it soft-set straight from the ice cream maker, or you can pack into a freezer-safe container with a tight fitting lid and "ripen" it in the freezer. All that means is to leave it in until it's scoopable.
If you've had it in the freezer for a long time and it's rock solid, you may want to rest it on the counter top until it softens up and is scoopable again.
Connect with Foodie with Family
facebook | instagram | pinterest | twitter
Are you looking for some other vegan desserts? Try out this incredible Apple Upside Down Cake make with maple syrup.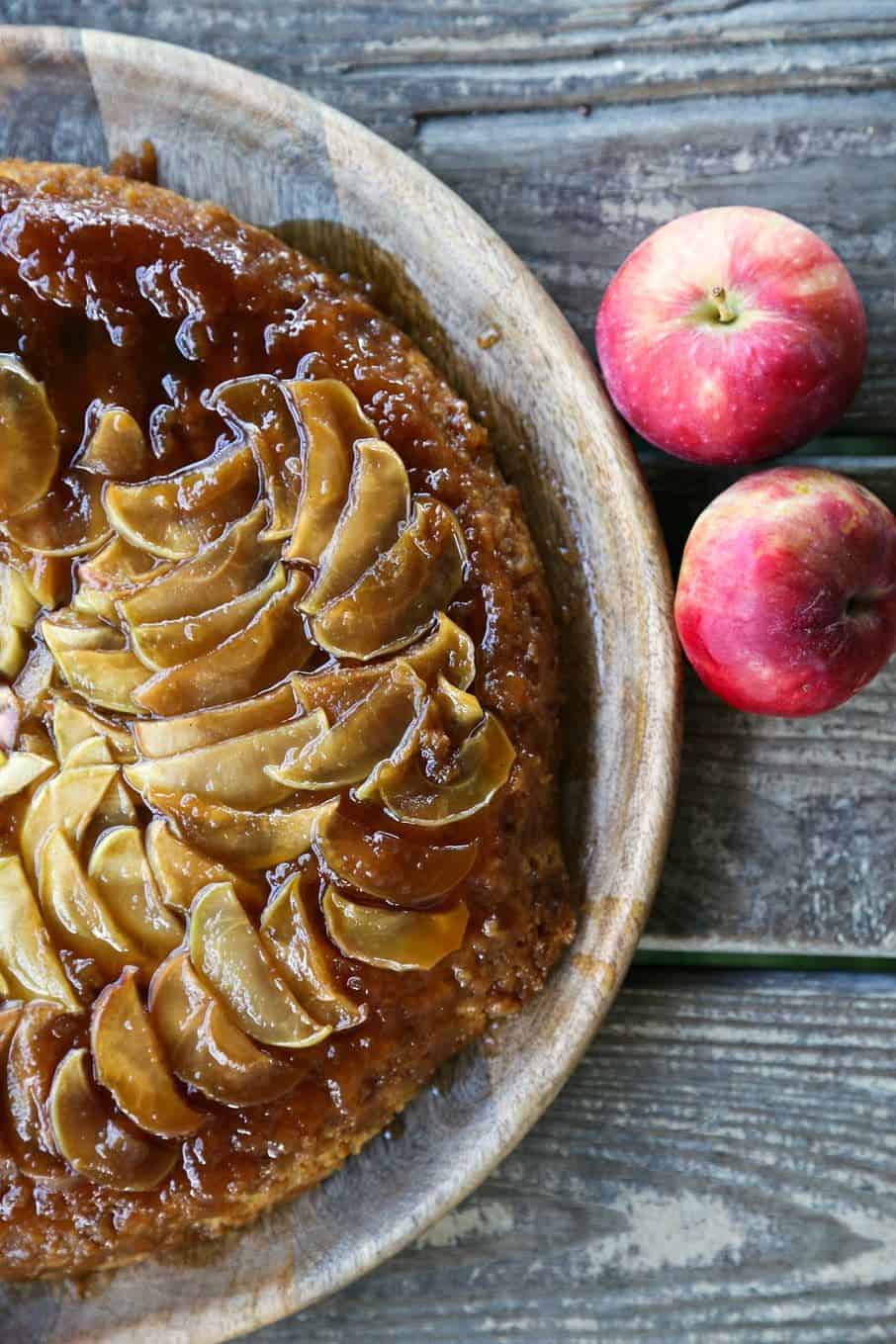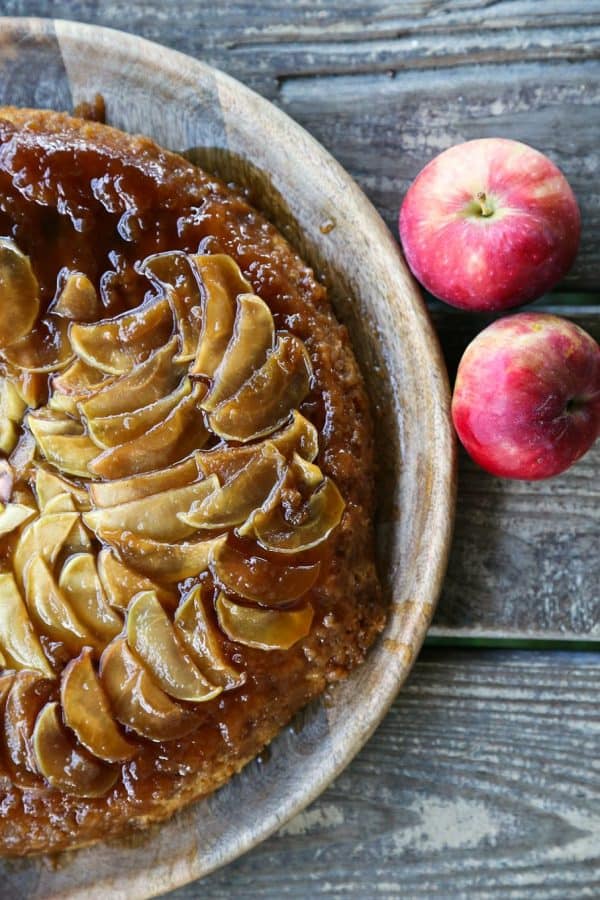 3 Minute Raspberry Chocolate Pudding is a ridiculously simple and sweet-tooth-satisfying dessert that just so happens to be high in protein courtesy of a secret ingredient.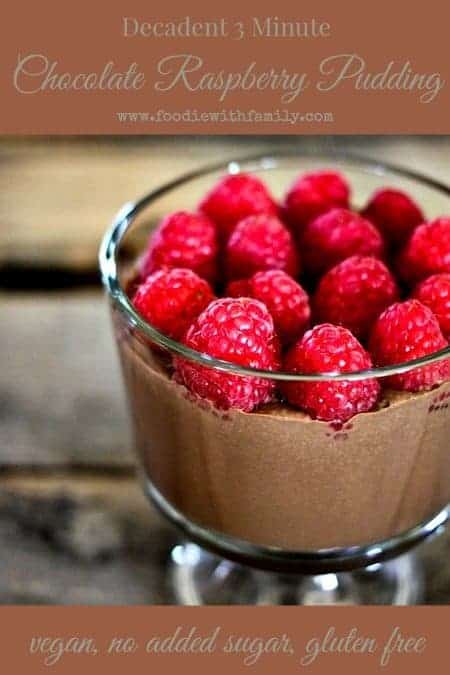 Joy's Prize Winning Secret Ingredient Tropical Icebox Pie sounds like a mouthful, but is so delicious and uses one tiny ingredient swap to make it vegan (use agave instead of honey!)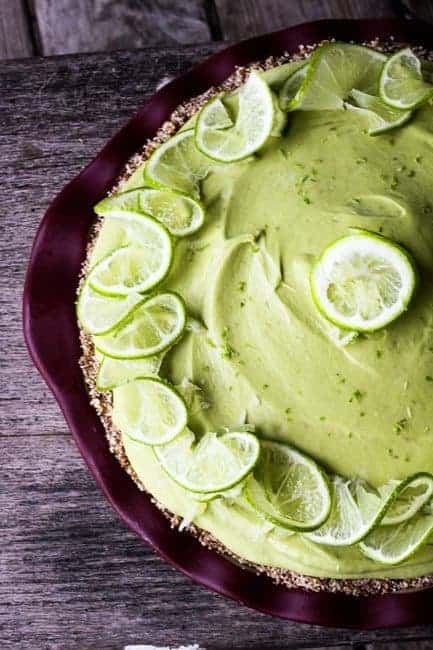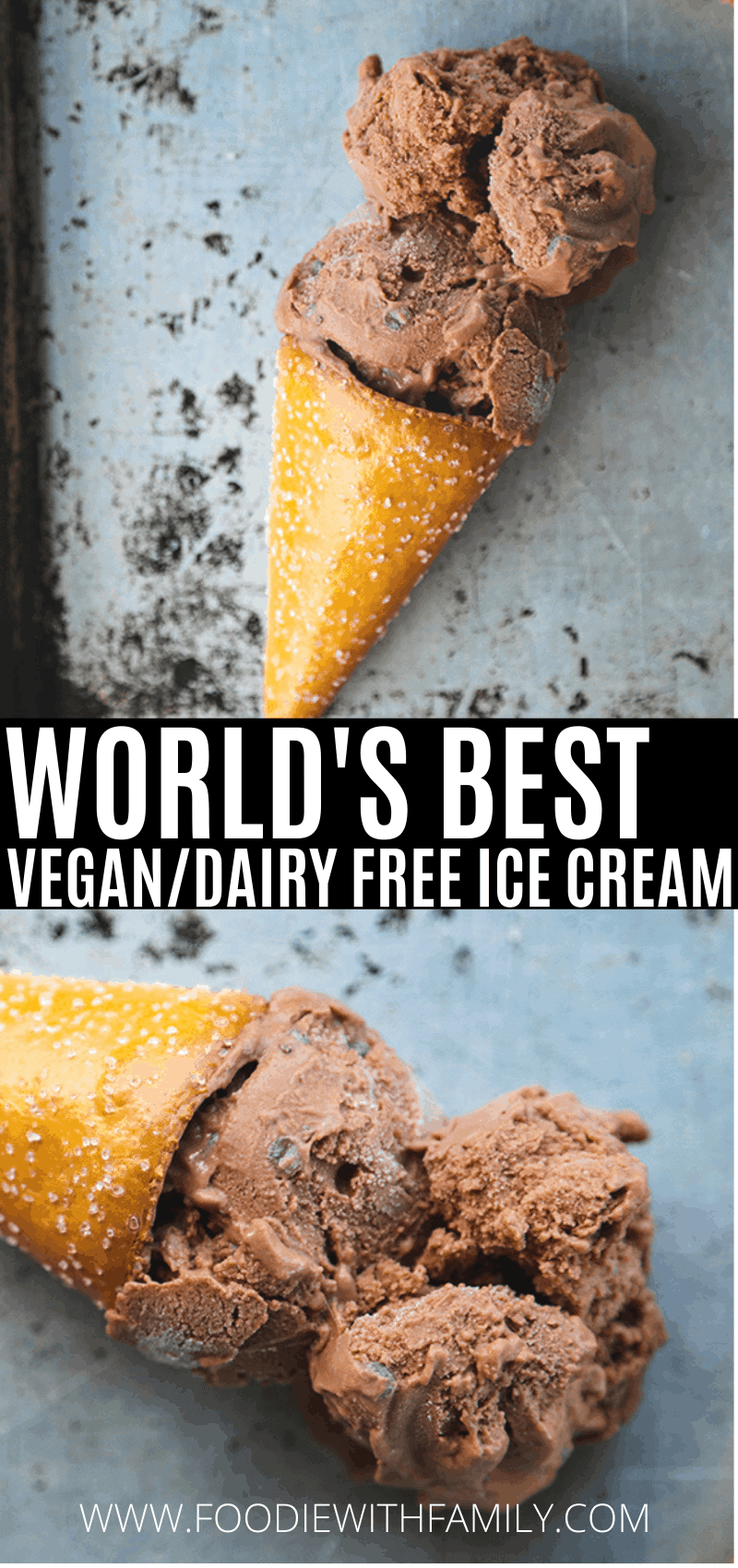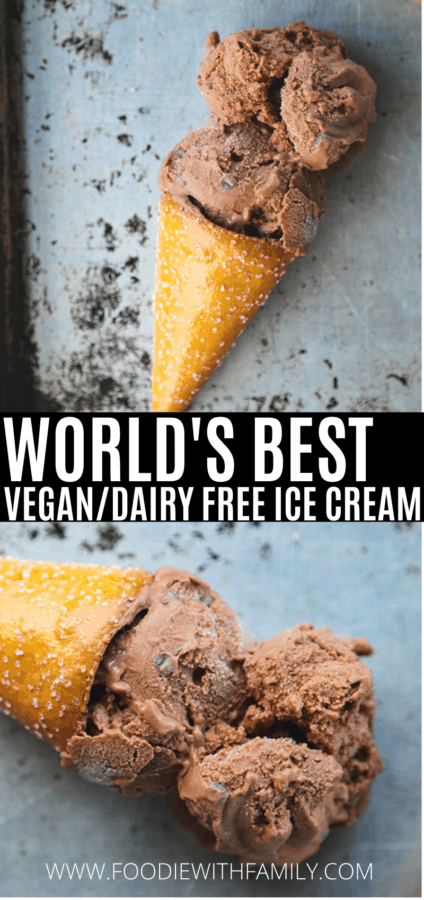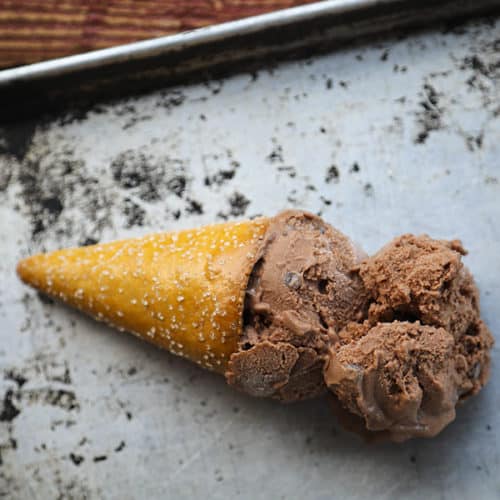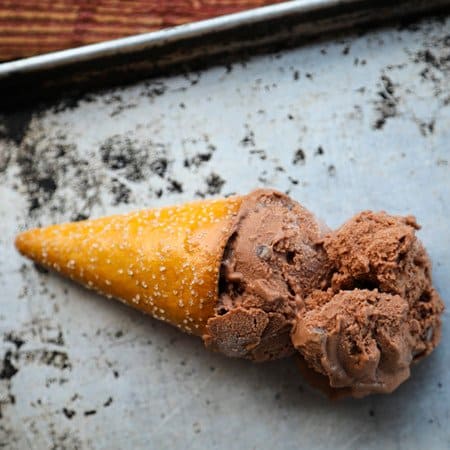 If you didn't know ahead of time that this is a Dairy Free Ice Cream Recipe, you'd never guess it. It's silky smooth, creamy, sweet, and oh-so-chocolatey. Thankfully, it's as easy to make as it is to eat!
Ingredients
2

cans

unsweetened coconut milk

full fat

1/2

cup

light agave syrup

or Lyle's Golden Syrup

1/3

cup

Dutch process cocoa powder

2

tablespoons

cornstarch

1

pinch

kosher salt

2

teaspoons

pure vanilla extract
Optional
1/2

teaspoon

coffee extract

1/2

cup

dark chocolate chunks
Instructions
In a medium saucepan, whisk together all but 1/2 of one can of the coconut milk, cocoa powder, and salt until even in colour. Whisk the cornstarch into the reserved coconut milk until smooth, then whisk that into the saucepan.

Turn the heat to medium and whisk until it simmers and thickens. Do not boil the mixture, though.

Remove the pan from the heat and whisk in the vanilla extract, and -if using- the coffee extract.

Pour into a heat-proof container with a tight lid and refrigerate, chilling for at least 8 hours or up to 24 hours in advance of churning.

Churn according to your ice cream maker's manufacturer's instructions. If desired, stir in chocolate chunks before eating the ice cream soft-set like soft serve or transferring to a freezer safe container with a tight fitting lid to freeze until hard and scoopable.
Nutrition
Calories:
352
kcal
Carbohydrates:
26
g
Protein:
4
g
Fat:
28
g
Saturated Fat:
25
g
Cholesterol:
1
mg
Sodium:
33
mg
Potassium:
389
mg
Fiber:
4
g
Sugar:
17
g
Vitamin C:
3
mg
Calcium:
55
mg
Iron:
2
mg
Nutritional information is an estimate and provided to you as a courtesy. You should calculate the nutritional information with the actual ingredients used in your recipe using your preferred nutrition calculator.