This post is sponsored by the Florida Department of Citrus.
I am a consistent person when it comes to desserts; if it is a custard, pudding, ice cream, or mousse, I am 100% enthusiastic. When I was asked to partner with Florida Department of Citrus and develop some recipes for Florida Orange Juice, my first thought was, "You betcha! We love 100% orange juice around here." Then thoughts turned immediately to a cool, creamy dessert that would make good use of the natural sweetness of 100% orange juice. We are all big fans of the creamsicle inspired orange and vanilla combination here in our house, so I decided to make a Creamy Orange Mousse.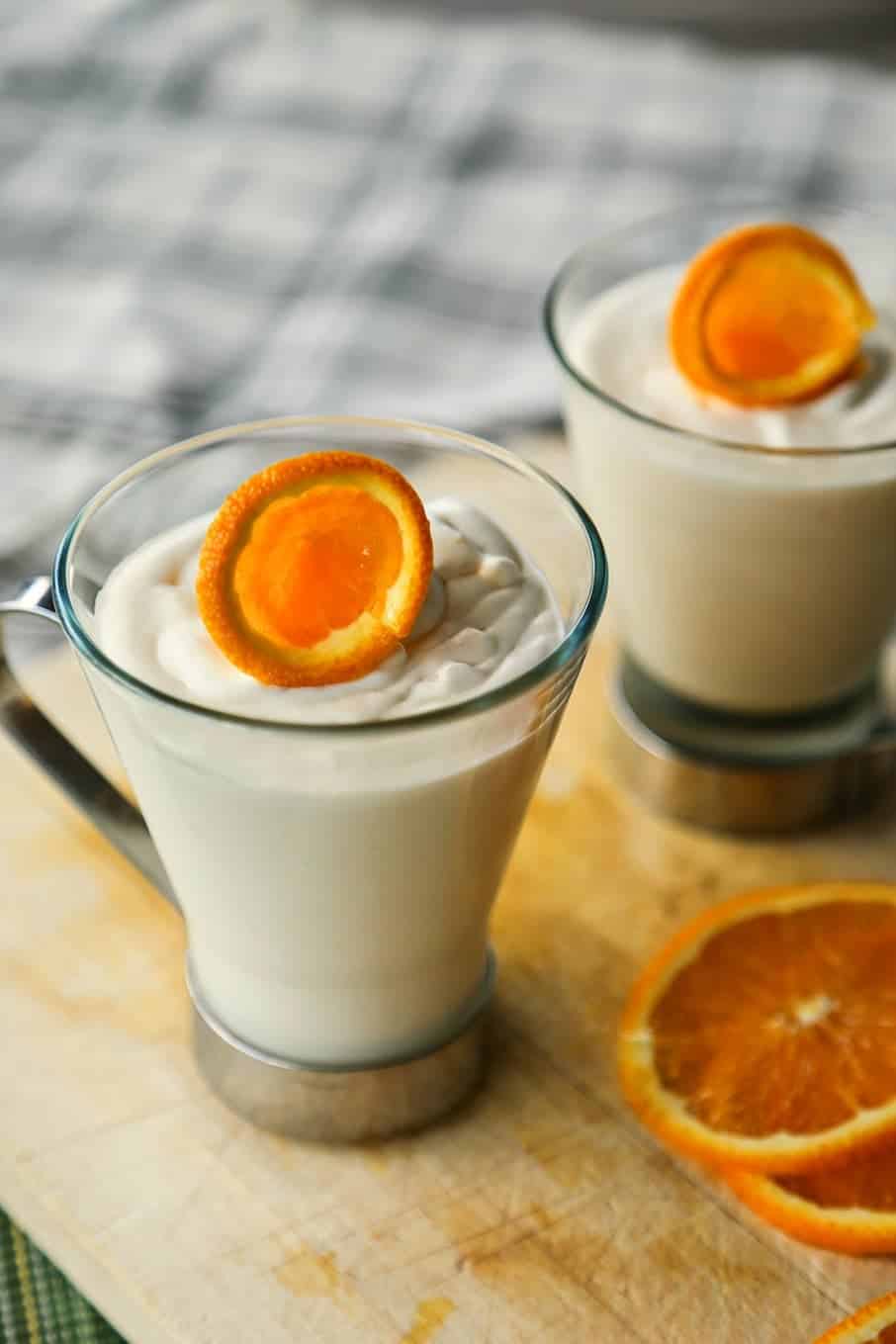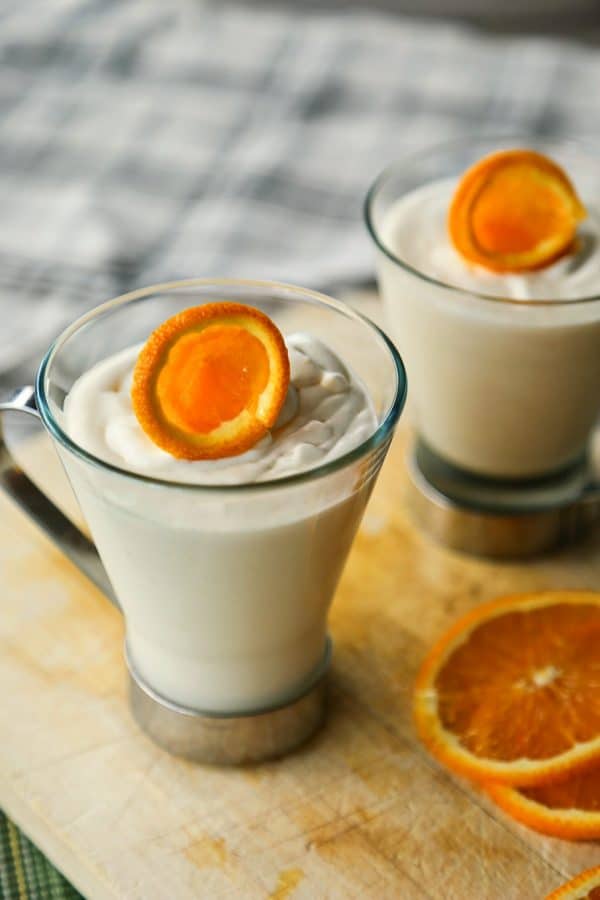 Honestly, I can't think of an easier please-them-all dessert option for our household. Anything that starts with real heavy cream and Florida OJ is bound to be a hit, here. Creamy Orange Mousse is the answer to "What's for dessert?" on any hot day, whether it's an average day or a special occasion. Fluffy, cold, lightly vanilla scented Creamy Orange Mousse is a dream dessert for me. It doesn't hurt that it's easy enough for the kids to make if they decide they crave it, and they often do.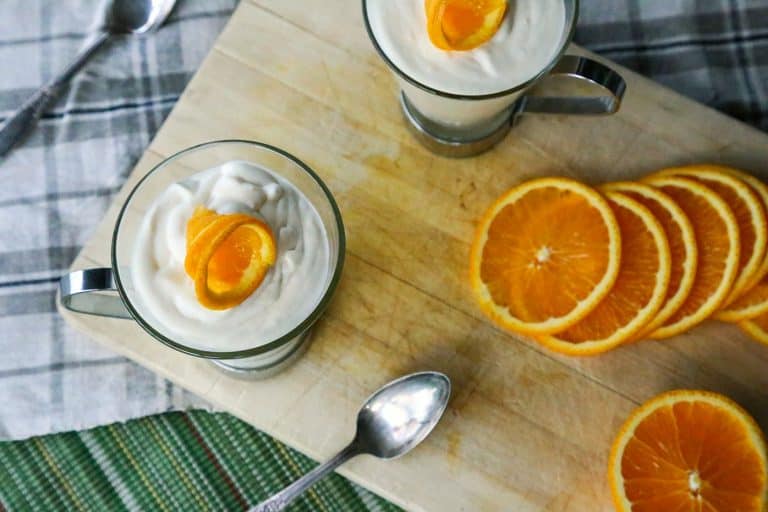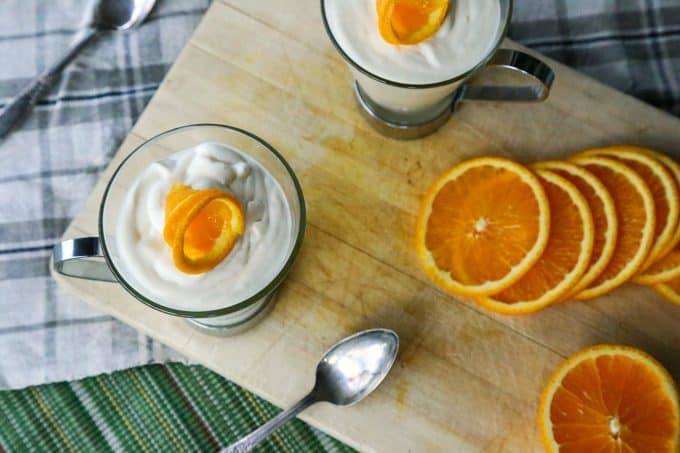 Part of the beauty of this dish is that it is made from things that we most often have on hand anyway. I grab a pint or two of heavy cream once every other week or so, but our refrigerator is never without 100% orange juice. Florida Orange Juice is a favourite of our busy family. The kids love it as a quick pick me up and I am happy because it delivers a serious nutritional punch of Folate, Vitamin C, and Potassium along with the great taste we all love . For my active guys who don't love electrolyte drinks, this is our go-to way to replenish and rehydrate after ballet, hiking, disc-golf, and bicycling. The potassium helps alleviate any muscle soreness after I teach barre and Pilates. In short, Florida OJ is everything we want with no added sugar. This mom is all over it, people. Can you see why I was so excited to work with the Florida Department of Citrus?
To learn more about the Amazing 5 Nutrients you find in a glass of Florida Orange Juice and to learn more wonderful recipes to make with it, connect with the Florida Department of Citrus.
Connect with the Florida Department of Citrus
facebook | pinterest | instagram
Connect with Foodie with Family
facebook | pinterest | instagram | twitter
Cook's Notes
Alright guys. We're using unflavoured gelatin here. Don't be intimidated. There are just a couple of things to remember and everything will be fine. Measure carefully and accurately. This is the first guarantee. Don't stir it into the Florida OJ, just sprinkle it over the top. You'll be rewarded by a blob of weird, amorphous looking orange goo that will magically turn back to liquid when you microwave it. It's kind of cool, really. Finally, don't boil the Florida OJ and gelatin mixture, you just want to heat it and stir it until it is liquid and clear-ish.
Related to the gelatin: definitely sprinkle it over the Florida OJ before you start whipping the cream and confectioner's sugar together. The gelatin needs to be allowed to "bloom" or hydrate in order to reach its full gelling power. This takes just a few minutes.
Whip the cream and confectioner's sugar together to firm peaks. This means that when you lift the beaters or whisk, it should come up with the beater and form what looks like a little mountain peak that stays upright instead of folding over on itself. Don't go past this point, though, or you'll be making sweet butter. Not a bad thing, but not what we want for mousse.
After you've whipped the cream and sugar together, microwave the gelatin, stir, and whisk into the whipped cream mixture with the rest of the orange juice, vanilla extract, and zest. Now you're good to go. Scoop that into individual dessert dishes or into a cake pan to cut into squares later after it has firmed up.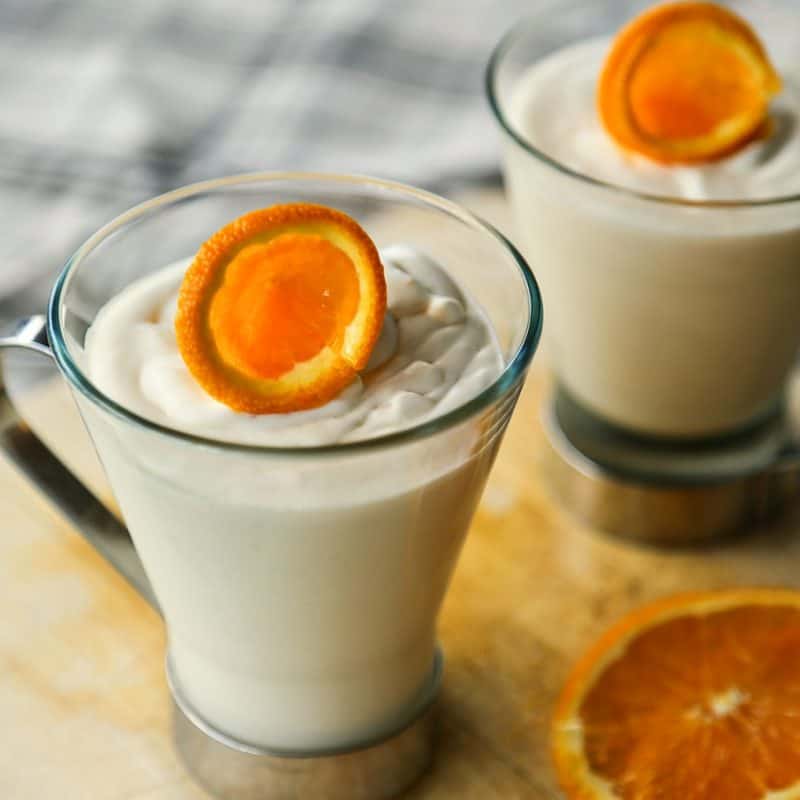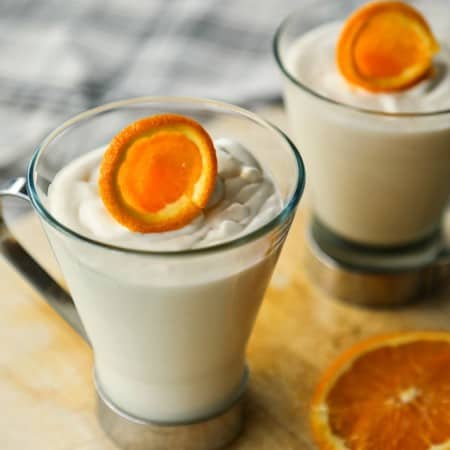 Fluffy, dreamy, vanilla-scented, Creamy Orange Mousse is as easy as whipping cream and stirring in a few things. Simple enough for every day, impressive enough for entertaining.
Ingredients
1 1/4

cups

Florida Orange Juice

divided

1

tablespoon

unflavoured gelatin

1 1/2

cups

heavy whipping cream

6

tablespoons

confectioner's sugar

1

tablespoon

vanilla extract

zest of one orange

orange slices for garnish
Instructions
Measure 1/4 cup of the Florida Orange Juice into a microwave safe bowl or measuring cup. Sprinkle the gelatin over the juice. Set aside for 10 minutes to bloom.

In a stand mixer fitted with a whisk attachment or in a bowl with an electric mixer, beat together the whipping cream and confectioner's sugar until it reaches firm peaks. Whisk in the remaining orange juice, the vanilla extract, and orange zest. Place the bowl with the bloomed gelatin in the microwave and heat for 30 seconds or until liquified. Do not allow it to boil. Stir well, pour into the whipped cream mixture along with the remaining orange juice, vanilla extract, and orange zest, and whisk until evenly distributed.

Divide into individual serving dishes or scoop into a square cake pan. Cover with plastic wrap and refrigerate until firm, about 3 hours. Garnish individual servings with a slice of orange.
Nutritional information is an estimate and provided to you as a courtesy. You should calculate the nutritional information with the actual ingredients used in your recipe using your preferred nutrition calculator.