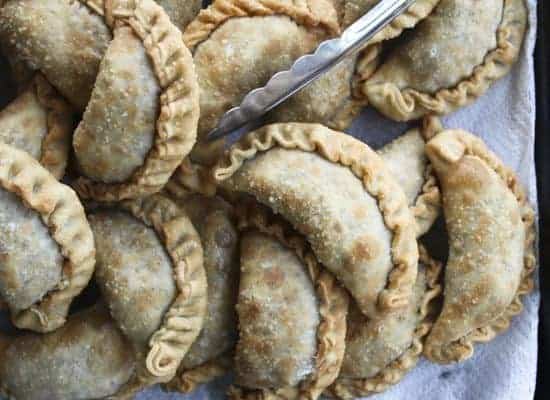 This post makes two deep-frying posts in a row. Does this break some sort of variety rule? Does it count that one of the recipes is a mere snack? Here's the thing. I didn't stop at two. I had three days of deep-fried goodies in a row. Why, you ask?
Have you heard of the "Deep-Frying Rule of Three"*? It states that if you prepare one recipe that is deep-fried, you must plan two additional deep frying projects. Why is this so important? Because you have all that oil that you've just broken in with one lovely deep-fried meal and it's far too good to throw out just yet. IT'S FRYING GOLD, PEOPLE! You wouldn't throw away gold, would you?
*I thought up the rule. If you haven't heard of it yet, the voices in my head are not loud enough, evidently.
And so we sally forth, deep-frying all foods that cross our paths. It's just the way we roll.
But these. These are the these that rhyme with bees-knees. These bees-knees. The combination of two wildly different regional favorites: Cincinnati Chili and Empanadas. Cincinnati Chili being the specialty of Cincinnati (duh), Ohio and Empanadas being the regional specialty of Greater Not-Ohio. While explaining to a friend that I was on an empanada bender owing to the fact that I recently discovered the great joy that is frozen empanada dough discs (Hallelujah, Thank You, Goya!*), I half-joked that I was so obsessed with empanadas that I was likely to stuff a batch with my leftover Cincinnati Chili. Instead of laughing at me, she said, "DO IT!" Well, yes ma'am.
*Let me tell you about Goya Discos for a second, if I might. I refer to frozen packages of ten empanada dough discs at a price so low you have to do a double take. At any given moment, I have at least ten packages in the freezer. You can stuff them with all sorts of chopped leftover meats, chilis, stews, cheese, vegetables, and GLORY, pie filling or sweet stuff. I may or may not have stuffed them with chopped dark chocolate. And if I did, it was really, really good.
I did.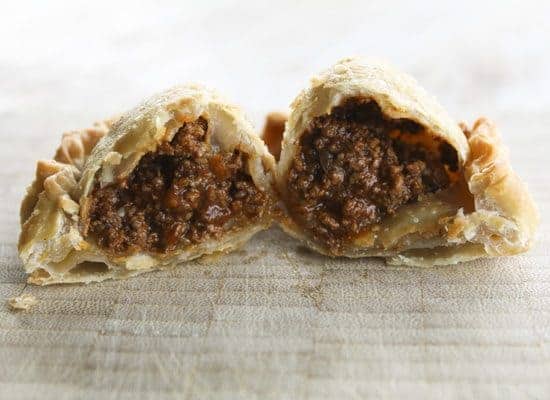 And you should, too. It turns out that this is my favorite empanada yet.
These bees-knees empanadas are mighty meaty and super saucy. They're satisfying, spicy, lightning fast, and pleasing to all ages. My husband and I scarfed them down with a pile of guacamole perched precariously on top. The kids formed factions of those eating them 'pure' and those dunking into sour cream. Anyway you move them to your mouth, you'll be happy.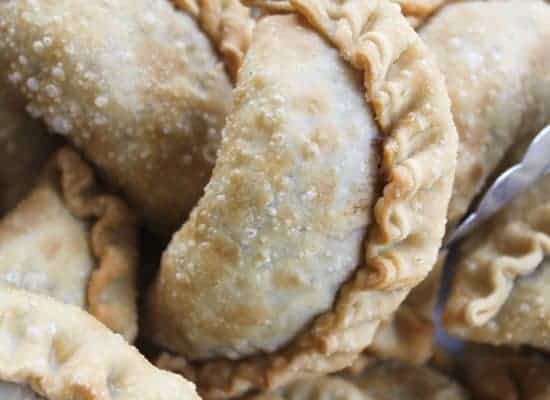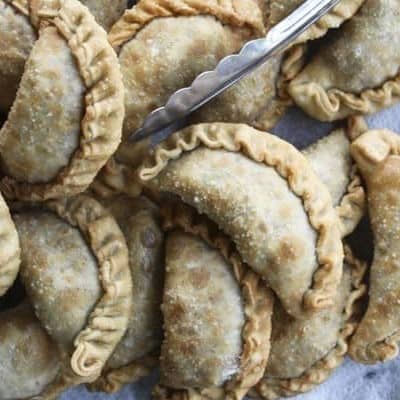 Flaky, crispy empanada dough wrapped around spicy, meaty, Cincinnati Chili. Served as a snack, appetizer or main dish, these are hard to beat.
Ingredients
2

packages of ten frozen empanada dough rounds

or equivalent amount of homemade dough

5

cups

leftover Cincinnati Chili

Canola or Vegetable Oil for deep frying

*see notes if you prefer not to deep fry
Instructions
Roll out one empanada disc to a circle about 6-inches in diameter.

Scoop about 1/4 cup of chili into the center of the dough.

Fold dough in half over the chili to form a semi circle.

Crimp with a fork, then fold the dough up and pinch it to form a decorative edge.

Repeat until all dough discs have been filled and crimped.

Heat a large, heavy-bottomed, high-sided pan of oil to about 375°F.

Line a plate of pan with several layers of paper towels. Set aside.

Fry 3-4 empanadas at a time, taking care not to crowd the pan, for 4-6 minutes or until the dough is golden brown.

Use tongs or a skimmer to transfer the empanadas from the hot oil to the paper towel lined plate or tray.

Let rest 5 minutes before serving hot or let cool to room temperature before serving.

Store leftovers, carefully wrapped, in the refrigerator.
Nutritional information is an estimate and provided to you as a courtesy. You should calculate the nutritional information with the actual ingredients used in your recipe using your preferred nutrition calculator.