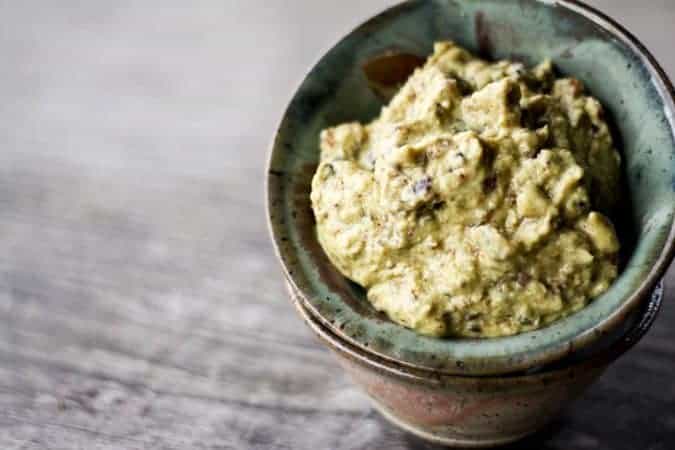 Bacon. Horseradish. Mustard.
Is there anyone else out there other than me for whom this is a mega drool-inducing trifecta of tastiness? Any one of those things on its own and I would be a very happy girl. And you know what? I can't claim credit for the idea. This bit of brilliance is straight from the mind of my fifteen year old son.
My boy. I'm so proud.
I was making that Bacon Horseradish Potato Salad a while back and he said, "Hey. Why don't you do Bacon Horseradish Mustard?" I asked, "What would I put it on?" He responded, "A spoon."
Again? So proud.
I have a longstanding policy of actually trying to make recipe ideas my kids hatch. I think it's a great way to get them involved in the kitchen and help give them a sense of control over what they're eating which -in theory anyway- helps get rid of some of the pickiest tendencies. Sometimes this is an abysmal flop and the kids and I have a good laugh over it, but sometimes it yields the genius that can only come from the mind of a child. Not that fifteen is a child. No sirree. I have been told otherwise and I'm nothing if not teachable.
(He's still my baby.)
So let's get down to what makes this so fabulous, shall we? It's pretty much what it sounds like; it's not complicated at all. But my word, friends, the combination is borderline life changing. We are talking about three ingredients, so choose wisely; spicy brown mustard, prepared horseradish, crispy bacon. Because it's only these three things, I recommend splurging a little on the good stuff.
Bacon Horseradish Mustard Notes:
It doesn't have to be top shelf mustard, but get one that tastes good alone! I don't have a preferred brand, really, but I avoid ones with funky colouring added. Mustard is yellow all by itself. I'm okay with that.
Get thick sliced, hickory smoked bacon. Just trust me. Delicate applewood smoked stuff will be dwarved in flavour by the assertive horseradish and spicy mustard.
…And speaking of horseradish, GET THE SPICY STUFF. This is not a time to wuss out. Get something that would clear your nose out if you had a cold. Trust me again. It is up against big flavours with the bacon and mustard so it needs oomph!
Try not to eat it with a spoon. I know that's not usually a concern with mustard or horseradish, but when it's mixed with crunchy bacon all bets are off. You want this on your sausages, hot dogs, or hamburgers so I urge restraint. You'll see what I mean when I make it.
Now… once you have a bowl of this heavenly concoction of tangy mustard, spicy horseradish, and crispy bacon in the refrigerator, we can talk about options. How about a grilled sausage/hot dog/hamburger? Or a sandwich piled high with roast turkey breast? Or slathered on a BLT, because what's better on meat than more meat? My kids were spooning it onto homemade soft pretzels. I challenge you to find something more fabulous than that.
How would you serve this condiment worthy of fame and fortune?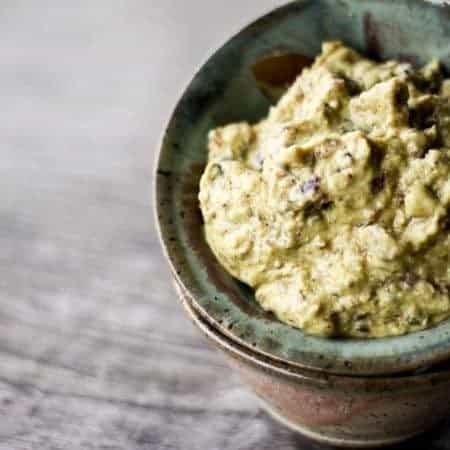 It's amazing how three little ingredients -spicy brown mustard, prepared horseradish, and crispy bacon- can come together to create a condiment of mind-blowing proportions. This is done in as little time as it takes to crisp some bacon, crumble it and stir it together with the other two ingredients, but your hamburgers, hot dogs, grilled sausages, and sandwiches will never taste the same without it!
Ingredients
1/3

cup

spicy brown mustard

2

tablespoons

to 1/3 cup prepared horseradish

8

strips of thick-sliced hickory smoked bacon

cooked to crispy, drained and crumbled.
Instructions
Stir all of the ingredients together with a fork. This can be served immediately or stored in an airtight container the refrigerator for up to three days prior to serving.
Nutritional information is an estimate and provided to you as a courtesy. You should calculate the nutritional information with the actual ingredients used in your recipe using your preferred nutrition calculator.