Disclosure: This post is sponsored by Craftsy. I am sharing it, though, because I am seriously enthusiastic about their classes in general, and this Peter Reinhart one, specifically. All opinion remains my own!
I have baked bread for longer than I can possibly remember. My mum used to pull a chair up to the counter for me to stand on to help her knead the dough when I was a tiny little thing. The staff of life and I go way back. Somewhere along the line, artisan breads surged in popularity and I -like most people- was smitten with the product and wanted to turn out bakery quality artisan breads in my own home. Until recent years, though, gaining that knowledge was the privilege of a select few who attended culinary school or were lucky enough to have an Italian/French/Portuguese grandma who baked like an angel. Thankfully, my beloved internet has blown open the vault and made it possible for the everyday baker to learn to produce flawless artisan breads. Craftsy -which I'm growing to love more by the day- has teamed up with my personal baking hero, Peter Reinhart- to provide a stellar online course in Artisan Bread Baking.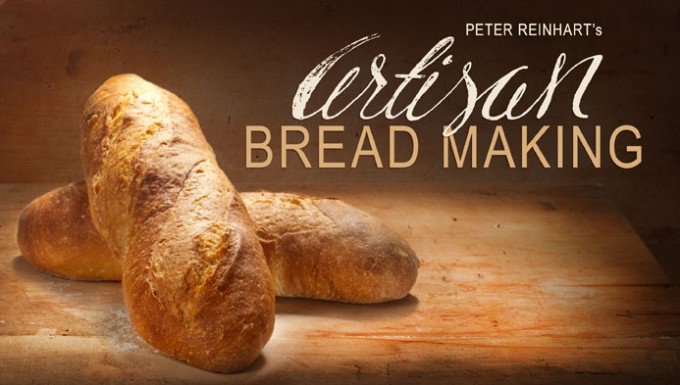 Peter Reinhart may not know it, but I also have a long history with him, too. My stepmom shared a loaf of homemade bread with me that was the closest thing to home-produced, bakery-quality bread I had ever eaten back in the early 90s shortly after I had graduated from high school. I was amazed by what she had turned out of the sad old oven in our kitchen. She shared her copy of Peter Reinhart's "Brother Juniper's Bread Book" with me and that was the beginning of my Artisan Bread Making journey. I've eagerly snapped up each of his bread making treatises as they've been published and have never had one recipe fail. When Craftsy offered to allow me to give away Reinhart's Artisan Bread Making course to one of my readers, I JUMPED! The only thing that approaches getting to take a class from him in person is having the chance to take a video class from him online. There's one HUGE advantage to taking the Craftsy course online has over the live class, though, friends… You can watch, pause, rewind, and rewatch as many times as you like with no expiration date on the Craftsy Artisan Bread Making class. As accommodating as Mr. Reinhart is, I doubt he'd be able to extend that kind of convenience to me if I was attending his class in person.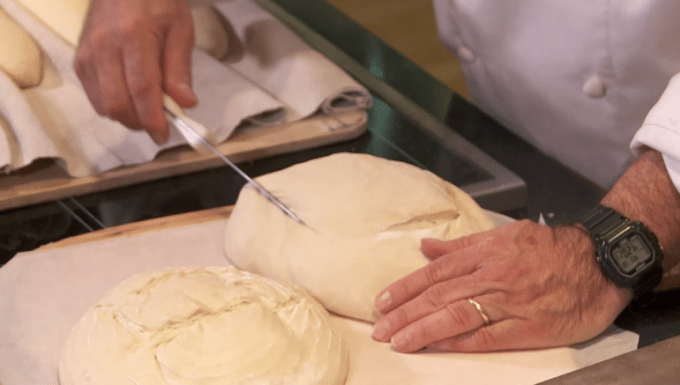 The Unique Advantage of Taking Artisan Bread Making with Craftsy
Peter Reinhart addresses the one-of-a-kind community that Craftsy has created in his introduction to the course. Not only do you get to WATCH Peter Reinhart but you get to interact with him. Do you have questions about a particular part of the class? You can actually send him a message using the contact information given by Craftsy, dialogue with him and other students in the class, share photos for feedback, and -in short- learn directly from the master himself. To reiterate: YOU GET TO ACTUALLY DIALOGUE WITH PETER REINHART. If that isn't worth the price of admission -which is incredibly reasonable even at regular price- I don't know what is!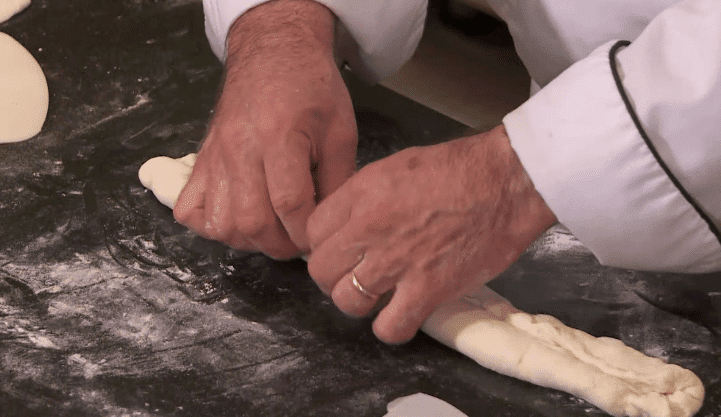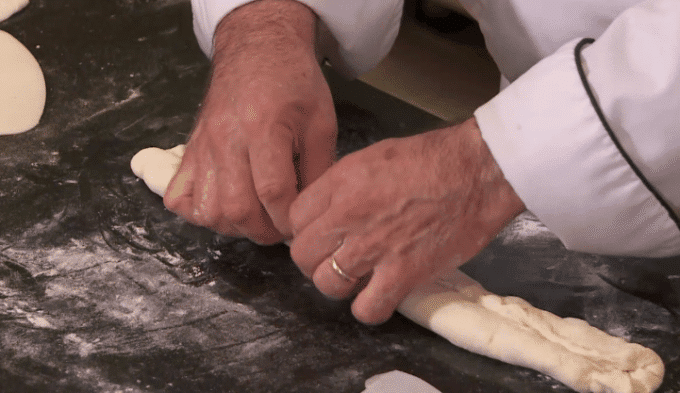 What will you learn in Artisan Bread Making with Peter Reinhart?
Resources for Artisan Bread Making supplies, and ingredients.
Definitions for baking terminology.
The steps of Artisan Bread Making.
Types of Artisan bread (lean, enriched, rustic, etc…)
Recipes vs. formulas. Seriously important stuff, this science of baking, friends!
Making/preparing dough for several of his most honed recipes (also included!)
Variations on recipes and formulas.
Shaping options for your loaves.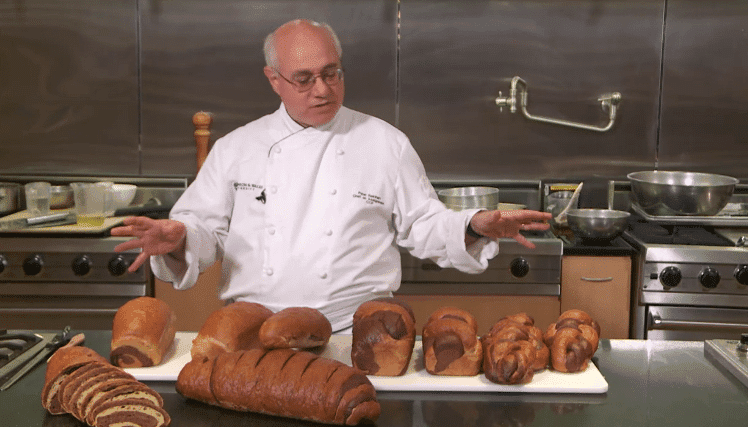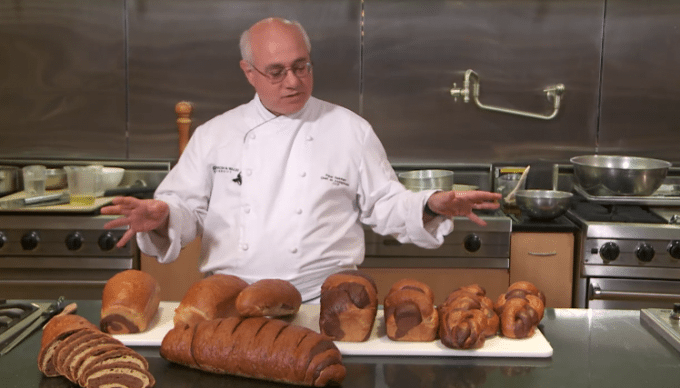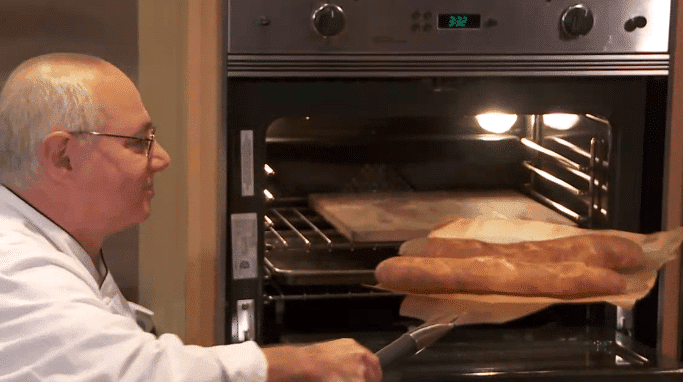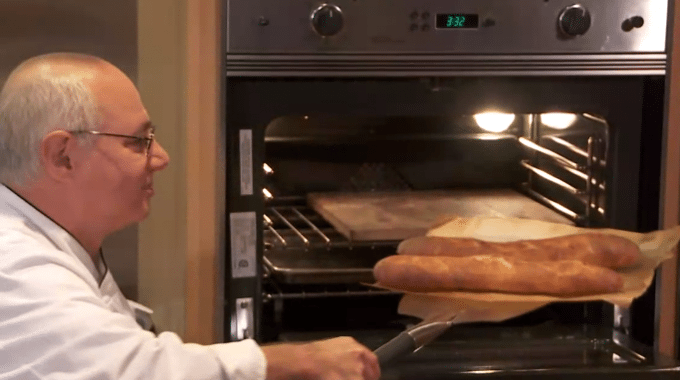 Giveaway:
One (1) Artisan Bread Making class with Peter Reinhart on Craftsy.
How to Enter:
If you don't win, don't fret! Craftsy will be offering a 50% off promo code for everyone who entered the giveaway. That'll take the normal, everyday price of $39.99 (A steal for a class with Peter Reinhart!) to a fabulous $19.99! Bonus: If you take the class before the holidays are upon us, you'll be able to turn out the most beautiful loaves of bread you've ever made in your life for all your holiday meals! Not only would that be a fantastic thing to give yourself, it would make a wonderful Christmas present for the best beloved bakers in your life. The 50% off coupon code will accompany the winner's announcement on facebook, so be sure to tune in on Tuesday, October 21st for the good word!