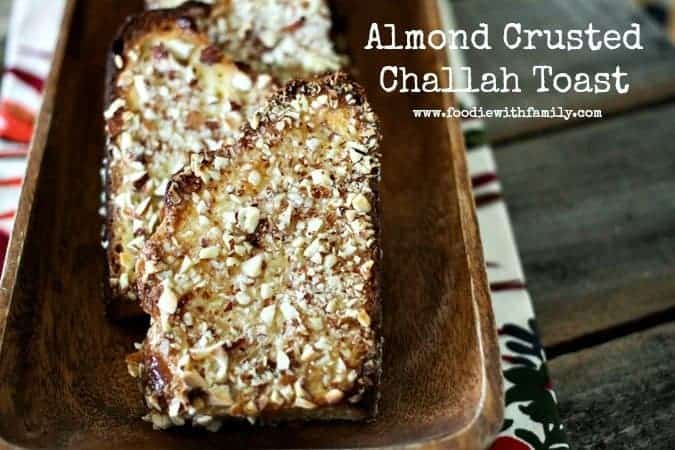 My boy-town home is awesome. I adore raising five young men. I love being the wife of a man who is a guy's guy. I have a retinue of admirers at the ready all the time. Most of the time, I should say. Okay,  I have lots of fans whenever I'm not making someone do a chore they'd rather not do. It's all dude stuff all the time here and that is fine by me.
That being said, I sure love being a girl, and sometimes the palpable testosterone in the air gets a bit much even for someone who finds it impossibly romantic and hilarious to be 5/7 of the way to providing a modern reality version of the seven brothers portion of 'Seven Brides for Seven Brothers'. (Although I'd just like to see my boys TRY getting past me to 'acquire' wives the way the brothers did in the musical.) I compensate for the 24/7 MANLY CHANNEL PROGRAMMING that happens here by going ultra girl. I love having my hair done, putting on pretty clothes, and reading Jane Austen. I've done them all in that order. Sometimes books great enough to justify getting dressed up before being read, and sometimes… well, sometimes, I just need to be pretty and frou frou.
I was lucky enough to spend some uninterrupted time alone with some wonderful girlfriends a couple of years ago.We drank wine, we ate great food, we had a DUDE cook for US, we laughed, we cried, we made cheese, we made jokes about CUTTING the cheese (shoot, I mean the guys HAVE had an influence on me), we talked about clothes and hair and ate chocolate. And toast. We ate toast. Not just ANY toast, mind you, but the toast I'm sharing with you today.
Why am I rapturous about toast? Well, this toast that Meseidy made for us was as memorable a part of that weekend as the rest of it was. She served the thick, caramel-sweet almond toast with boozy flambéed cherries and vanilla ice cream. For a group of ladies that can talk, we were remarkably silent while we ate that indulgent treat.
For my version of Meseidy's treat, I finely chopped raw whole almonds for no reason other than that I had whole raw almonds and it seemed like a better idea than driving all the way to the store for one ingredient. The end result was a more completely almond crusted toast that was beyond delicious nibbled out of hand…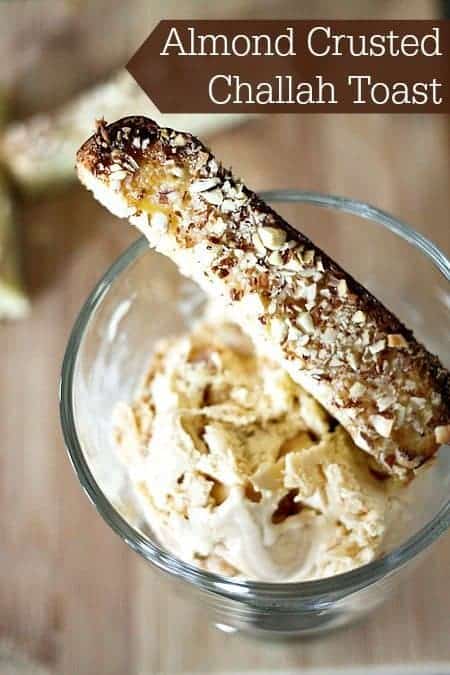 It transcended to sublime served with a caramel swirl ice cream. We liked the chopped almond crust on the caramelized sweet challah toast so much that the boys declared it to be "The Best French Toast Ever." All this with half the fuss of normal French toast… no custards, no muss, just brushing the toast with a mixture of sweetened condensed milk and almond extract because can you EVER have ENOUGH ALMONDS? I say no. The sweetened condensed milk mixture helps adhere the chopped almonds to the bread so that they can all toast and bubble and caramelize together. The end result is a sticky, rich, deep caramel flavoured toast that is completely coated in crunchy, roasted almonds.
My husband kept cutting thin batons of the toast to dunk in his coffee. His vote of confidence came in the sheer volume of the toast strips he ate. It was a very manly amount of this delicate almond toast. Truth be told, though, we ladies ate a manly amount of it, too.
Cook's Notes
Don't make thin slices of challah for this recipe. The slices should be no thinner than 1/2-inch.
Be sure to brush the condensed milk mixture all the way to the edges of the challah to help hold the chopped almonds to it.
You may wish to use non-stick cooking spray to spritz the rack on which you will lay and bake your condensed milk coated and almond crusted bread to help prevent it from sticking. It won't be disastrous if some of the coating sticks as you remove the toast, but who wants to have to chew the little caramel-coated bits of almond from a metal rack to keep from wasting it? Not this girl. The guys? Maybe.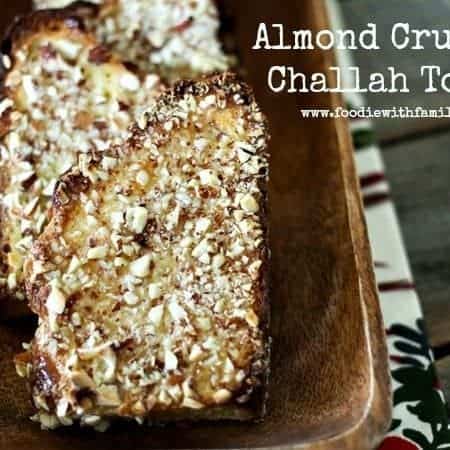 Ingredients
8

thick slices challah bread

1

cup

sweetened condensed milk

2

tablespoons

real almond extract

do not use imitation almond extract

2

cups

raw whole almonds

finely chopped
Instructions
Preheat oven to 400°F. Line a baking sheet with parchment paper and place a rack over the parchment paper. Lightly spritz the rack with non-stick cooking spray. Set aside.

Place the chopped almonds in a pie plate or 8-inch cake pan.

Whisk together the almond extract and sweetened condensed milk until smooth. Generous brush both sides of a slice of bread all the way to the edges with the condensed milk mixture then press both sides of the bread into the chopped almonds. Arrange the coated bread on the prepared rack/pan assembly. Repeat with the remaining slices of bread. Bake for 10-15 minutes, or until the milk mixture has bubbled and become golden brown and the almonds are also golden brown. Serve immediately with coffee, tea, or ice cream.
Nutritional information is an estimate and provided to you as a courtesy. You should calculate the nutritional information with the actual ingredients used in your recipe using your preferred nutrition calculator.