I'd like to show you how much clothing I usually like to wear.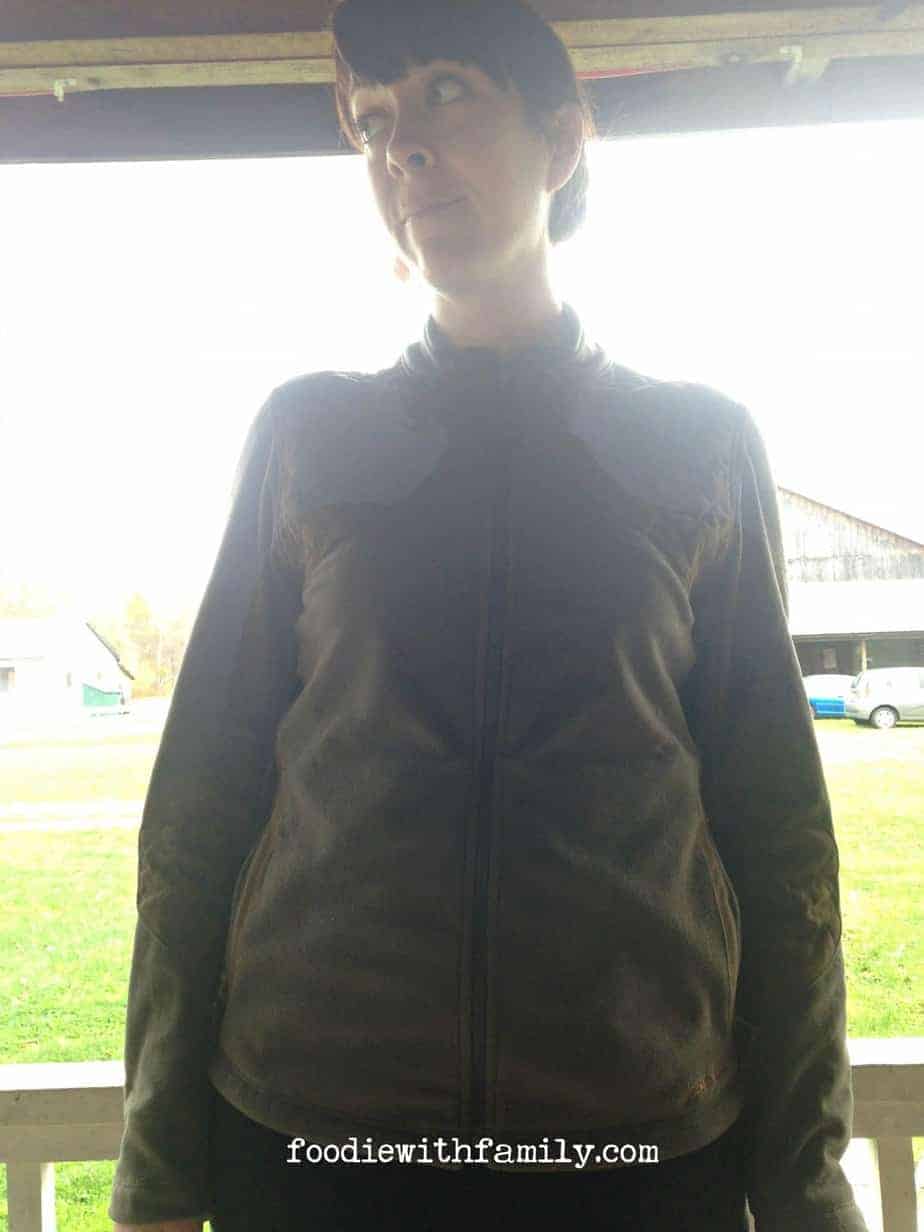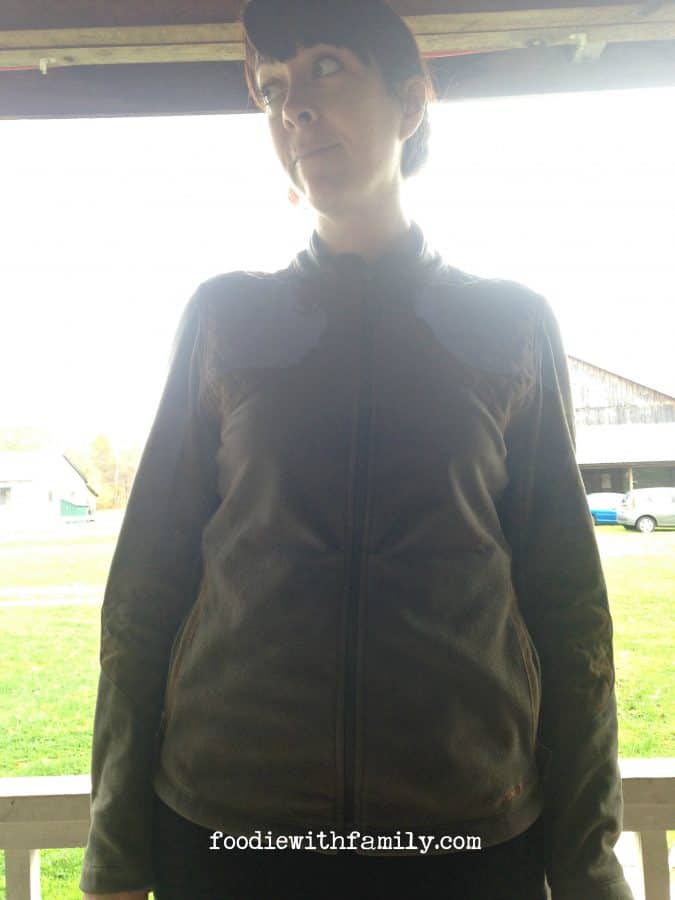 I'm not kidding. I like to be pretty well covered up. I don't mind form fitting clothing, but I don't want to flash a bunch of skin. Call it a combination of modesty and a mortal dread of sunburn. Okay, it's mostly modesty, but people. I'm pale. The sunburn thing is no joke.
I thought I was playing a very successful game of beat the clock about a month ago. I had just arrived home from my Carnival Cruise two days before, had several freelance projects in various stages of completion that were due that week, had a cooking class I was teaching the following day, my husband was going to be going out of town on his own business trip, my kids had projects that needed to be finished and commitments to which they needed to be ferried, but first? First, my pantry and refrigerator were sadly depleted. I can't think straight without a full refrigerator and a pantry, so I resolved to drive the half an hour to the nearest decent grocery store to refill my shelves and I wanted to do it while the sun was still warm and be home before it was dark.
While my husband and I were gone, my sister-in-law, Elvi, had not only watched my kids, but had worked her way through washing, drying, and folding the mountain of laundry I had left behind. I finished up my freelance projects, shot the emails to the various clients, ran upstairs and grabbed a tank top, cardigan, and jeans from the lovely pile of clean clothing Elvi had made for me and pulled them on without looking. This is about to become a very important piece of information. Hold onto that, would you?
I yanked a brush through my hair, threw on some lip gloss, grabbed my purse and hit the road. I got to Hornell and took my sweet time through my usual circuit of stores: Aldi, Salvation Army, Walmart, and my beloved Wegman's. It seemed like everything was going beautifully. Everything I wanted was available at each store. Clerks were friendly, fellow shoppers were full of smiles, and I made good time even though I wasn't hurrying. It was like the day was made for me. I was Queen of Getting It Done.
I checked out at Wegman's and wheeled my full cart toward my already bursting at the seams car. I transferred bag after bag into the car, saying hi to all the people who were walking by smiling at me. Gosh, everyone seemed so friendly! I walked my cart to the corral and took a deep breath in to enjoy the warm fall air that day, cracked open the bottle of sparkling water I had bought for myself, and sauntered back to my car. I climbed in, folded down the visor to block the afternoon sun, and caught a glimpse of myself for the first time in close to three hours.
Remember that piece of information I told you to hang onto? Here's where it comes into play.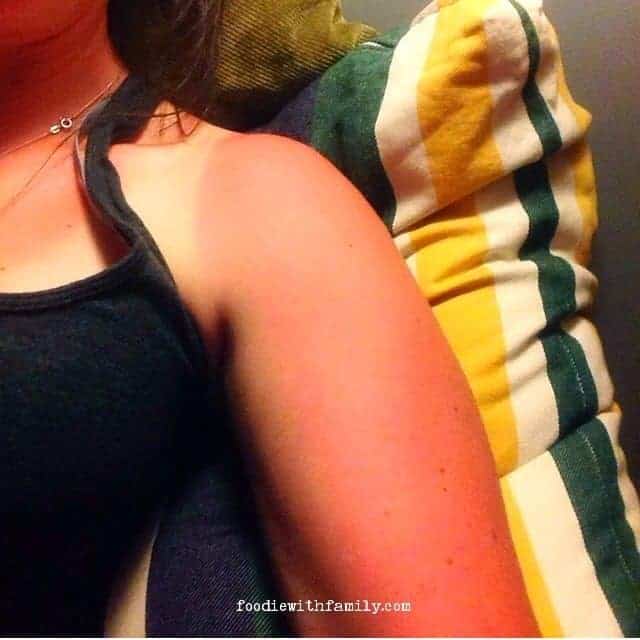 This is how my tank tops NORMALLY fit me after a day of running errands, living life, momming, and getting sunburned. You thought I was joking? THE SUNBURN IS REAL!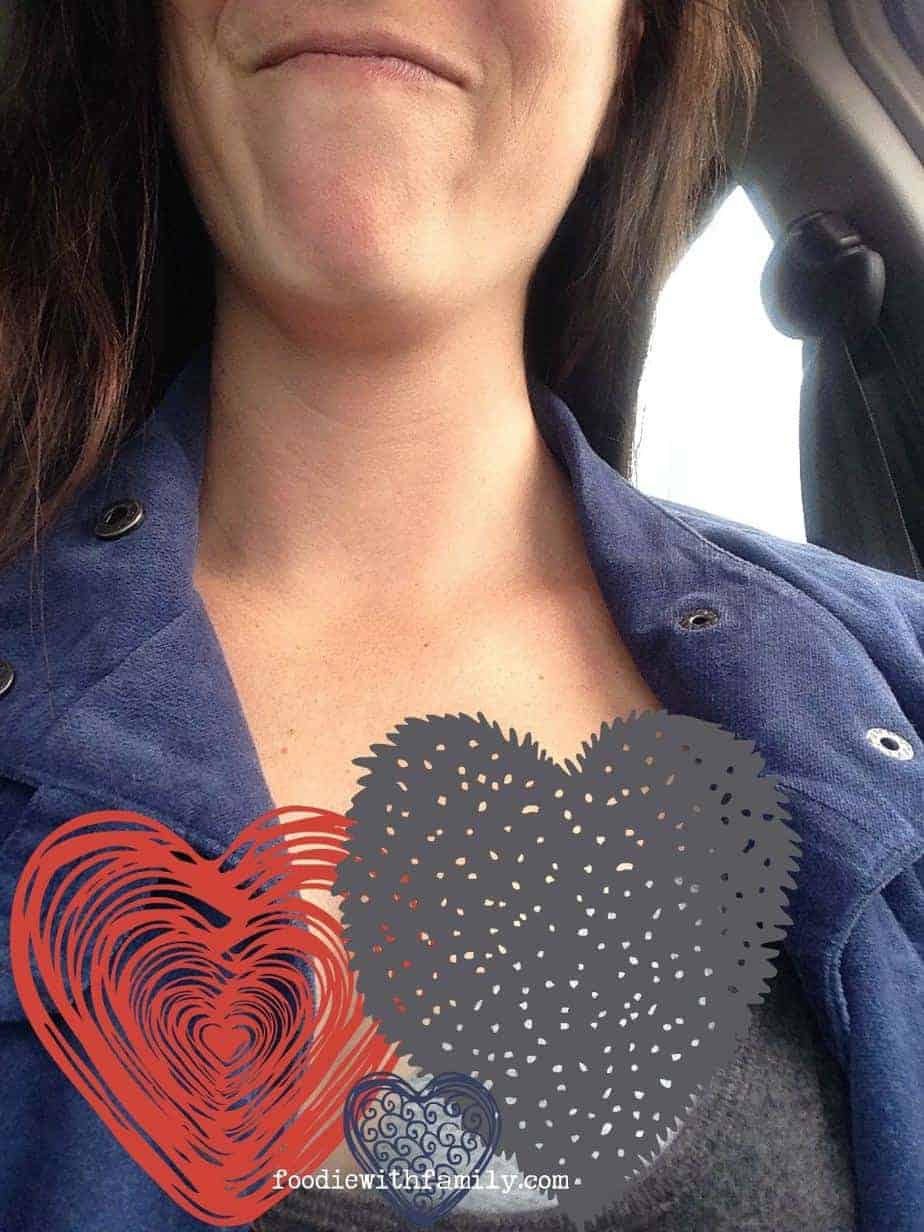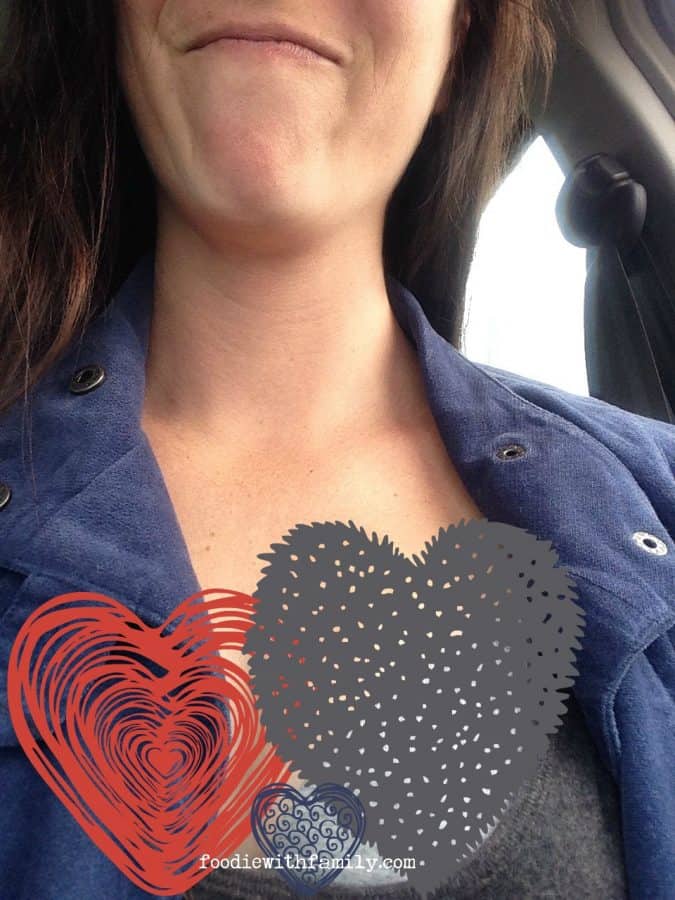 The neckline of the tank top I WAS WEARING was resting BELOW my bra line. As in, my chest was (aside from my bra) fully exposed including about a half an inch of skin below where the bra stopped. Only at THAT moment did I notice how very loose the tank top felt and realize that I had probably been walking around like that for three hours and the entire city of Hornell had seen my bosom, or what little of it there is. Have you ever blushed so hard your face hurt? I 'bout died people. That's almost more skin than I showed my OB/GYN delivering 5 sons. I did the only thing a good blogger could possibly do under the circumstances. I yanked my shirt UP partway and snapped a selfie. THE HORROR! This photo is after I had already CORRECTED the shirt and that much was still glaring out? Clearly I redacted the above photo to preserve what little dignity I had left. I'm not TOTALLY wanton, you know. And I' m not saying I have three hearts or three things to cover up there. It's just it took that many stamps to cover the offending area.
As I drove home, one hand on the wheel and one hand holding up my shirt (Hey. You never know when a truck driver might look down into the vehicle while driving past and heaven HELP me if I was going to show off my chest to one more person.) I wondered what could have possibly happened to my shirt. When I got in the driveway, I set the kids to bringing in my bags upon bags of groceries and ran upstairs to change promptly. I yanked the offending tank top off and examined it. Yes, it was a charcoal grey Old Navy tank top. But instead of the small I usually wear, this one was an extra large and at that moment the coin dropped. My sweet, far-better-endowed-than-I-am sister-in-law had done one of her shirts along with my laundry and had forgotten to take it home. Oh my word, friends. I blushed furiously again, then I realized that every single person I had waved at in town and said 'hi' to had quite likely thought that I either had a screw loose or WAS loose. Either way, it was so far from how I would normally dress that the absurdity of the circumstances set in and I couldn't help but crack up.
I laughed so hard I started wheezing and the entire household showed up at my bedroom door asking what was so funny. I told my husband who said, "And I didn't get to see?" and my boys looked totally scandalized both at me and their father.
I shot Elvi a note explaining what had happened and she said, "Oh geez! That thing is baggy on me! You didn't stand a chance!"
And that is the story of how the girl who would really, seriously like a burkini to wear to the beach (if Nigella pulled it off, I could, too!) flashed the entire town of Hornell and lived to tell about it. This is also why I now shop in Geneseo. And no longer wear tank tops.
The End.
P.S. Please send turtlenecks.
I guess this post lends new meaning to streaking, as it is my eighteenth post in my commitment to post every. single. day in November for NaBloPoMo (National Blog Posting Month). Follow the craziness all month as I share recipes, family anecdotes, and throw a couple of giveaways in for good measure!