Slow-cookers have acquired a bum rap for turning out bland, homogenous, texturally-lacking food. Why-oh-why do people have this misconception? I want to whisper a little theory because it's not a very popular one…
I think it's because people thing you can dump any old thing in there along with a can or two of condensed cream of something soup and it'll magically turn out a delightful meal. There's a little more to it than that. Not much, mind you, but a lot of folks balk when you say such a thing.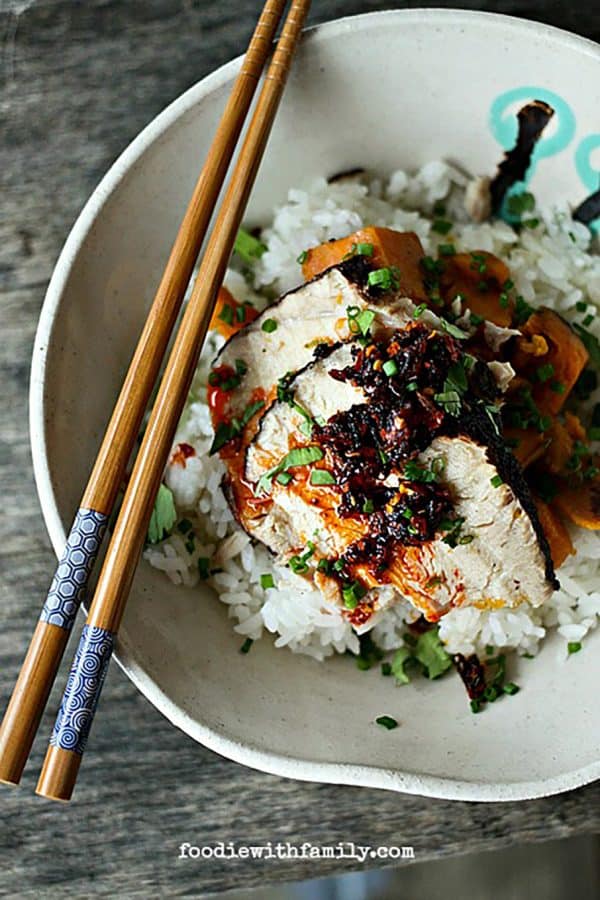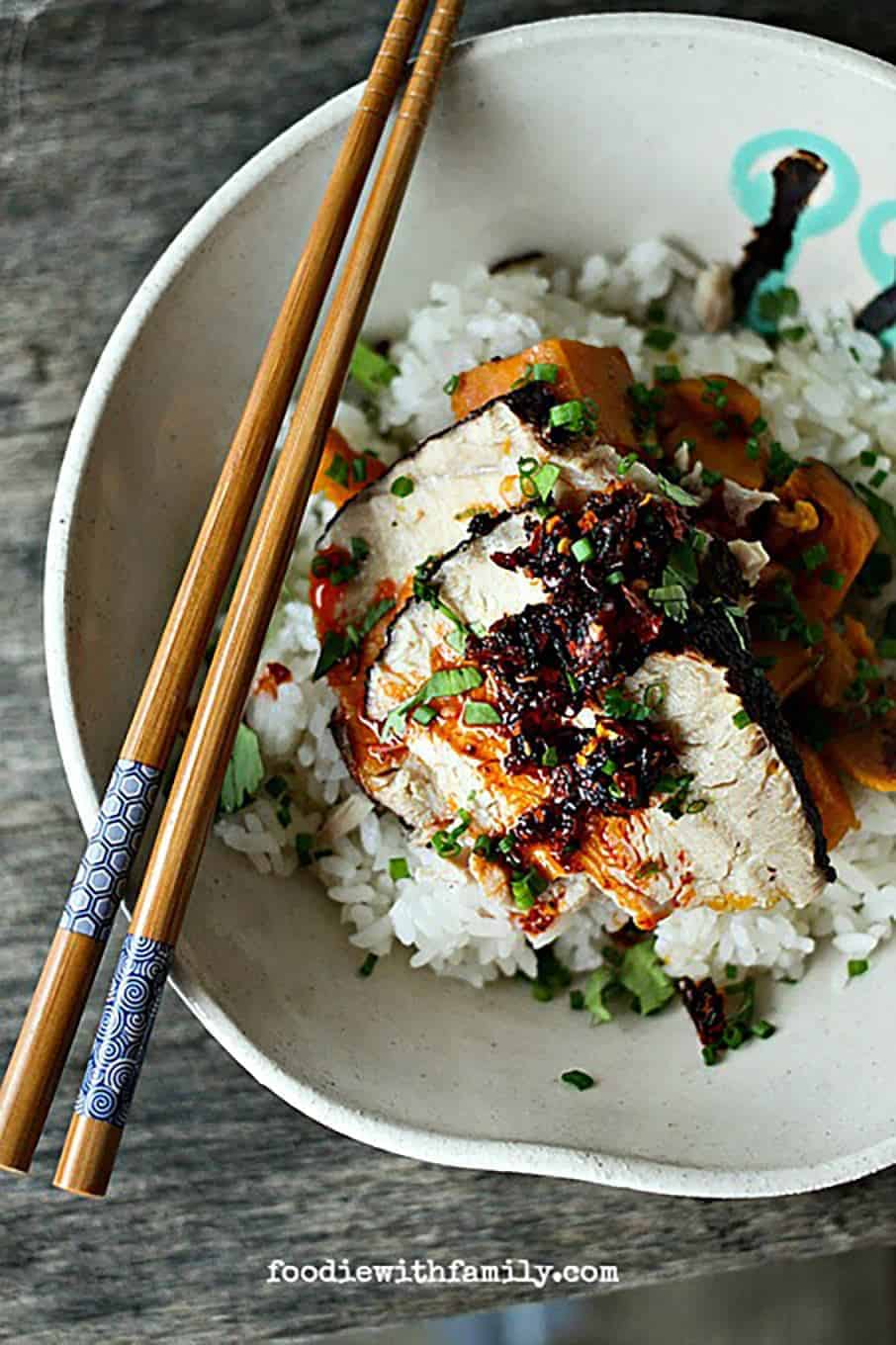 The truth is that like most other things in life, you get out of it what you put into it. If you start with frozen chicken breasts and a can of cream of mushroom soup, you're going to get a nice, shreddy, cafeteria style food.
If you start with a fresh pork loin, some chopped sweet potatoes, and a little attention to detail, you're going to end up with something that is worthy of being served to company. I suppose my life analogy falls apart a bit there, much like boneless, skinless chicken breasts in the slow-cooker. Ba-dum-bum!
The point remains. Fresh foods going into the slow-cooker equal fresh tasting foods coming out of it. There's a little science to it, too…
Not all fresh foods make it through the slow-cooking process equally. A good rule of thumb is that if it tastes good in something you'd stew, braise, roast, or otherwise cook for a long period of time in anything else, it'll probably work well in the slow-cooker.

Whether you're cooking for Sunday dinner, a family get together, or looking to make an average weeknight a little more special, this one-step-beyond-open-and-dump but fifty levels better Slow-Cooker Five Spice Pork Roast will help reduce your time in the kitchen while still turning out impressive and tasty vittles.
Take advantage of the earthiness and depth of flavor of Chinese Five-Spice Powder to give this easy but elegant pork roast a little special something. As the pork loin roasts, the fat and juices baste the sweet potatoes which serve almost as a rack to keep the roast elevated off of the floor of the slow-cooker. This simple trick improves the texture of the slow-cooked pork.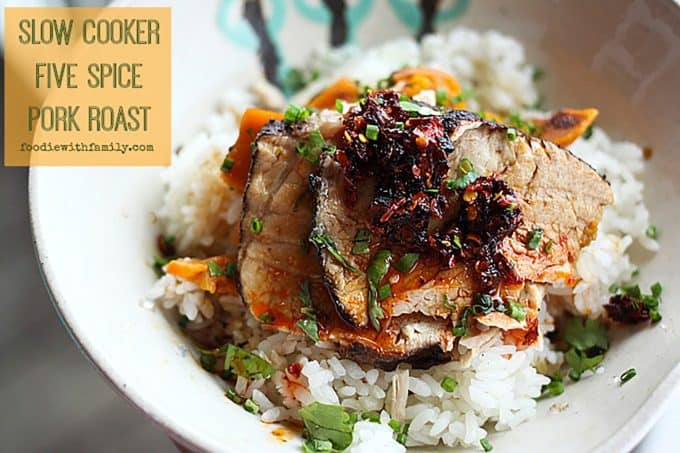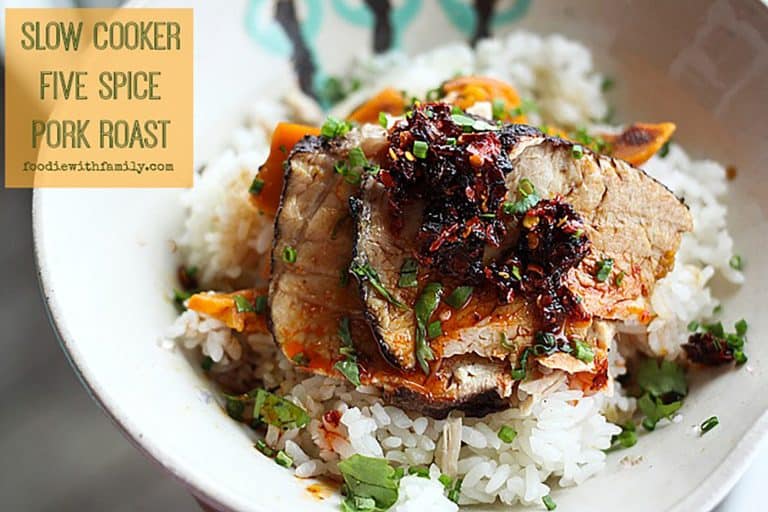 Cook's Notes
This recipe is geared to take advantage of that budget-friendly cut of pork: Boneless Pork Loin. You can snap up one enormous pork loin when it goes on sale and lob it into meal-sized portions then wrap the portions you won't use tightly and freeze for future meals.
This recipe comes courtesy of my best friend's sister-in-law, Robin. Robin is a WIZARD at using small amounts of protein to feed large amounts of people and this is her brainchild. Maybe 2 pounds of meat doesn't sound like a small amount of meat to you, but for a family of 7, having 2 pounds fill us all up is nothing short of a miracle! Thank you, Robin!
The sweet potatoes serve two purposes here. First, they act as a baking rack. The pork is perched on top of the potatoes as it cooks, making it easier for the air to circulate around the meat.
This, in turn, helps prevent one of the frequent unpleasant side-effects of slow-cooking: sogginess. The fats and juices from the pork baste the sweet potatoes, making them delicious!
Second, the presence of the sweet potatoes makes this quite close to a one-pot meal. A rice-cooker or pot full of rice on the stove and some hot sauce is all that's needed to complete your meal.
We utterly adore Spicy Chinese Chili Crisp on this dish, but we've also loved it with Chili Garlic Sauce or Chinese Black Bean Garlic Sauce. In short… put something spicy on top and it sings!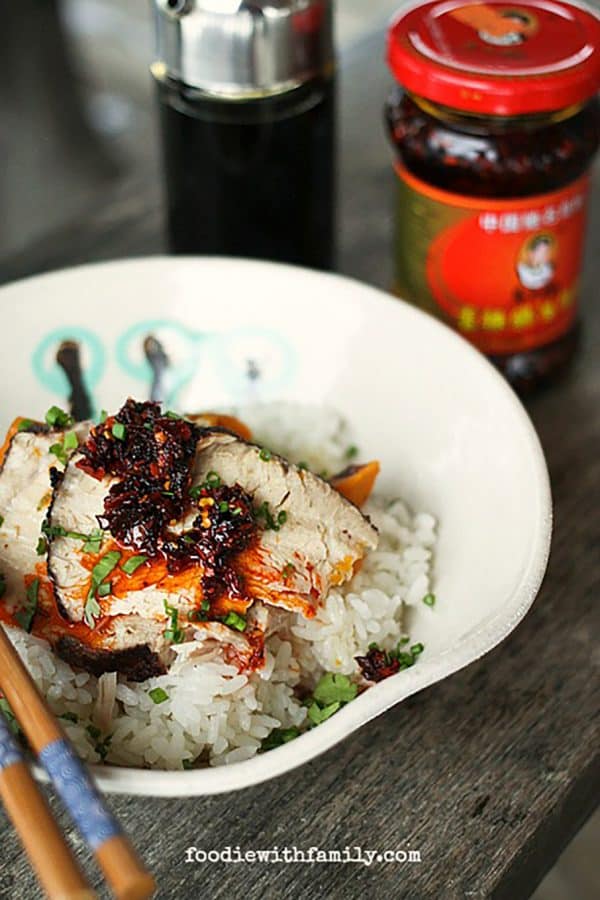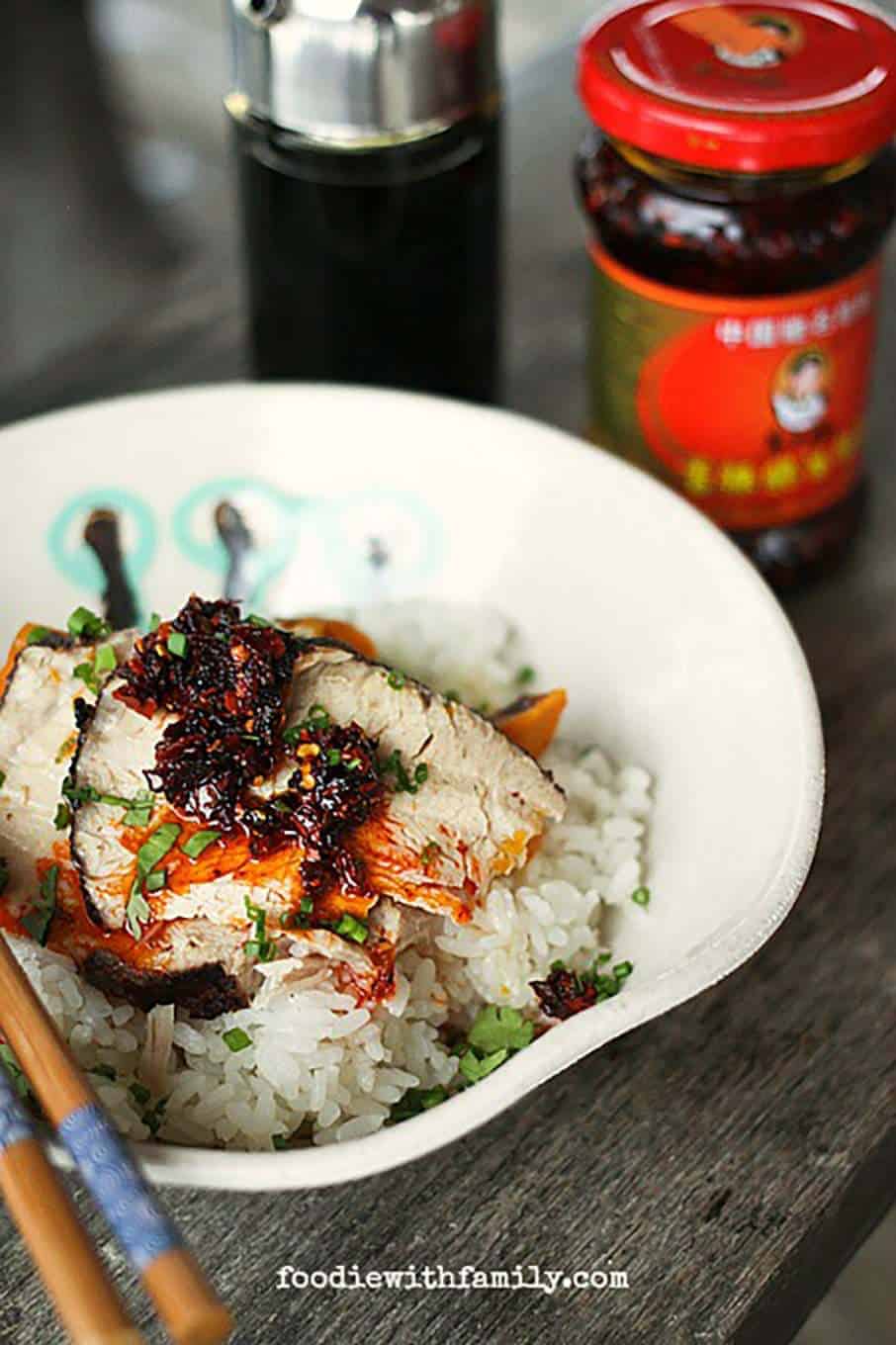 Connect with Foodie with Family
facebook | pinterest | instagram | twitter
Looking for a spectacular and spectacularly easy side dish to serve with this pork roast? Try our Rice Noodle Stir Fry!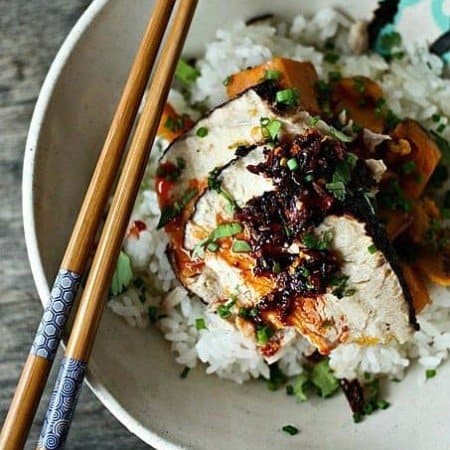 Ingredients
1

boneless pork roast

2 to 2-1/2 pound

1

tablespoon

Chinese Five Spice Powder

kosher salt and cracked black pepper

1

tablespoon

peanut

canola, vegetable, or olive oil

5

small peeled sweet potatoes

about 1-1/2 lbs, cut into 1-inch chunks
For serving:
hot cooked rice

chopped cilantro or parsley

finely chopped green onions
Instructions
Scatter the cubed sweet potatoes in the bottom of a slow-cooker crock. Put the lid in place and set the slow-cooker to HIGH.

Sprinkle the pork roast generously with Chinese Five Spice powder, kosher salt, and cracked black pepper on all sides. Rub it into the roast.

Place a heavy-bottomed stainless steel or cast-iron skillet over high heat. Swirl the oil over the bottom of the pan. Carefully place the pork roast in the hot pan and do not move it until it releases easily from the pan and is deep golden brown on the side that just cooked. Rotate the roast to an un-browned area and repeat. Do this until you have browned the entire surface of the pork roast. Use tongs to set the pork roast on top of the cubed sweet potatoes. Put the lid in place, and cook on HIGH for 4-5 hours or LOW for 7-9 hours. The pork roast is done when it measures 145°F on an instant read thermometer inserted into the thickest part of the roast.
To Serve:
Remove the pork roast from the slow-cooker to a cutting board, lightly tent with foil, and let it stand for 8 minutes before slicing. Slice the pork roast in 1-inch thick chops. To plate the dish, add some hot, cooked rice to each bowl, spoon some of the sweet potato and pan juices over the rice, and top with green onions, cilantro or parsley, and -if using- spicy sesame oil and chili sauce.
Nutritional information is an estimate and provided to you as a courtesy. You should calculate the nutritional information with the actual ingredients used in your recipe using your preferred nutrition calculator.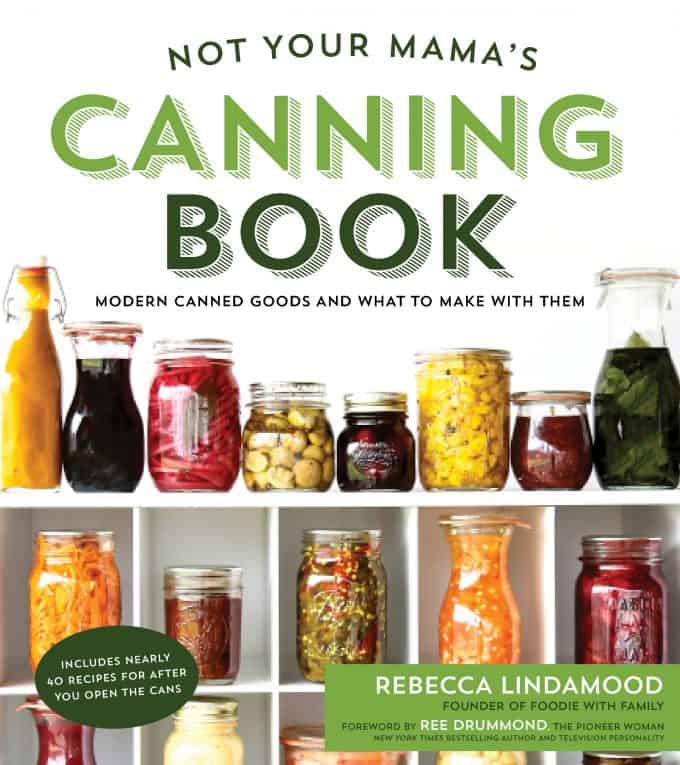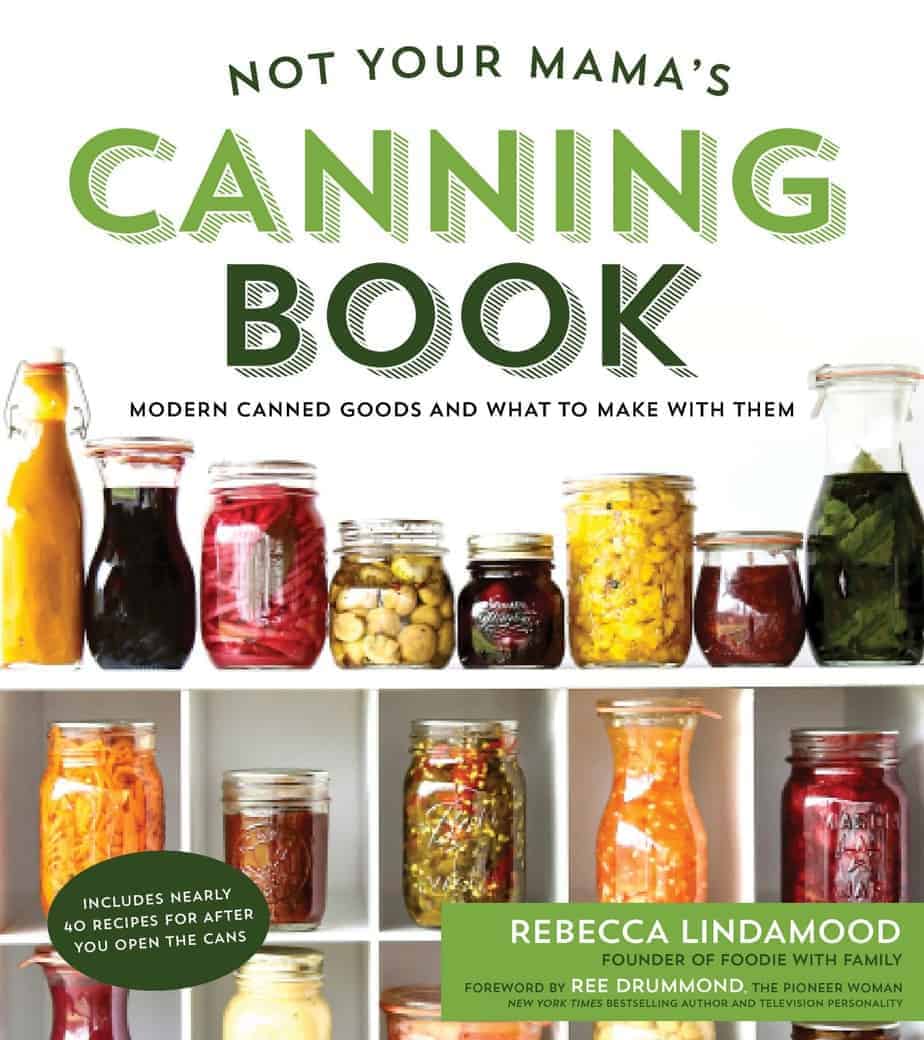 Don't forget that Not Your Mama's Canning Book: Modern Canned Goods and What to Make with Them is available for Pre-Order through these fine retailers!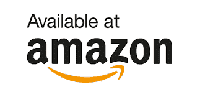 This post originally published July 24, 2014.