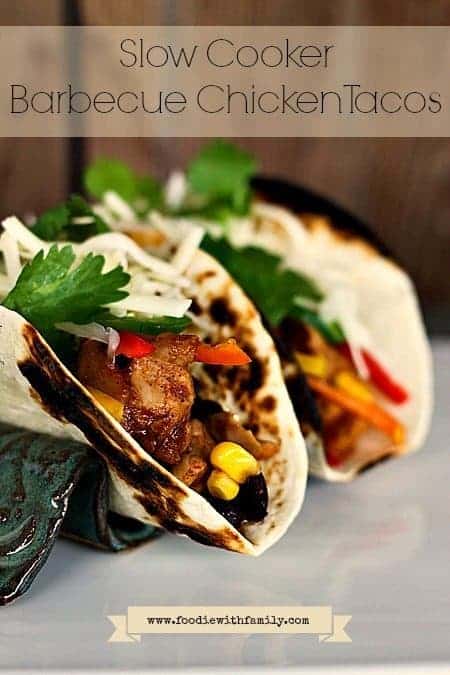 Every now and then I go and cook myself out. I'm sure you know what I mean… when you've gone and cooked so much that you're only equal to ordering out or tossing something in the microwave. Tell me I'm not the only one who does this. It's at moments like this when I make some of my best discoveries in the kitchen.
For instance, this meal started as a hail Mary effort at dinner. It was 4 o'clock, and we were hungry, tired, sugared out (having attended several Christmas cookie/snack events over the past three days), and desperately wanted something full of protein to help our sugar-addled systems recover a bit before the next sweet-hit. Neither my husband nor I felt like lifting much more than a pinky in the kitchen and we didn't want to order out (as the only place near enough to deliver to our little plot in the middle of nowhere is a pizza place of whose wares we are not super fond.) I grabbed a package of chicken thighs from the refrigerator, cut them into bite sized pieces and unceremoniously dumped them into the slow-cooker along with some barbecue sauce, dropped the lid on it, cranked it to high, and walked away praying for a dinner miracle.
Two hours later, things smelled very nice, so I lifted the lid for a look. The chicken was done. And tender. And delicious. There was quite a bit of sauce in there, so I decided to make it a little healthier and tossed in a drained, rinsed can of black beans and a couple cups of frozen sweet corn. I popped the lid back on and let it go for another half of an hour to heat things through and through. That was IT. And it was magnificent. We scooped the filling into charred tortillas (crispy taco shells would've worked well, too!), piled it high with grated cheese, strips of multi-coloured bell peppers, fresh cilantro leaves, and a few shakes of hot sauce. The hail Mary dinner effort turned into my kids new favourite. They've eaten it three times in the past three weeks and ask for it twice as often as that. This has been added to our entertaining menu rotation, too, because it practically prepares itself, giving us more time to spend with each other and visitors. This would be a GRAND addition to any potluck or game day spread, too!
One of the beautiful things about this recipe is that even though it's made in the slow-cooker, it's still done fast enough to have ready for dinner after a full day of work!
Slow Cooker Barbecue Chicken Taco Cooking Notes:
You can use boneless, skinless chicken thighs OR boneless, skinless chicken breasts. The breast meat will cook faster than the thighs, so start checking it earlier. Chicken thighs are more forgiving on timing, and far less likely to become 'overdone' and shreddy.
If you accidentally let the chicken cook too long, it won't be a disaster,  but the meat will fall apart and it will be more of a shredded filling.
Use whichever barbecue sauce you like the taste of best. I use homemade or Dinosaur barbecue sauce.
You can absolutely use home cooked black beans in place of canned ones. You should still drain and rinse them.
Use charred flour or corn tortillas OR crispy corn taco shells. Either way is delicious!
If you double the recipe, you may need to increase the cooking time. You can test the doneness of the chicken by removing a large piece, cutting it in half, and observing that the center is not pink.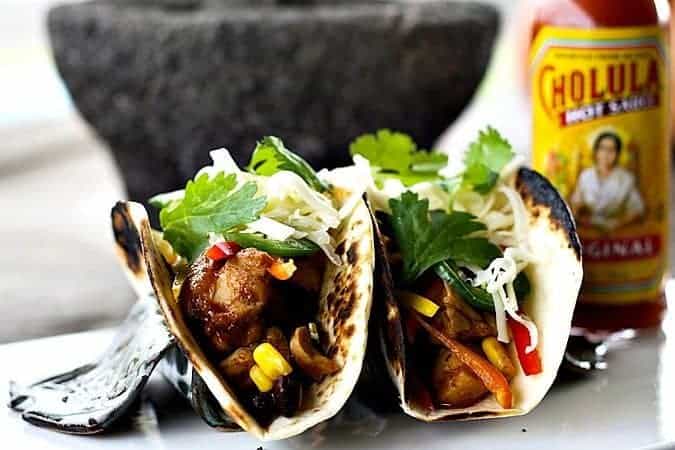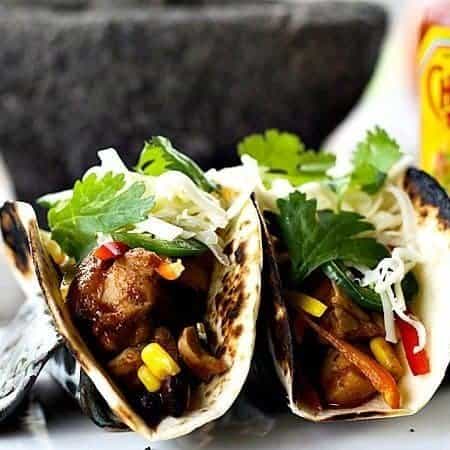 Use your slow-cooker to speed things up a bit by perfectly cooking tender chicken cubes, black beans, and corn in tangy, sweet, flavourful barbecue sauce. Fill charred tortillas or crispy taco shells and top with fresh bell pepper strips, cilantro, grated cheese, and hot sauce for a meal that people won't believe was as easy to make as it was!
Ingredients
For the Slow-Cooker Barbecue Chicken Taco Filling:
2

pounds

boneless

*See notes, skinless chicken thighs

1

cup

barbecue sauce

2

cloves

garlic

or 3/4 teaspoon granulated garlic, peeled and minced or pressed

1

teaspoon

chili powder

1

can black beans

or 2 cups homemade black beans, drained and rinsed., drained and rinsed

2

cups

frozen corn kernels
To Serve:
charred flour or corn tortillas OR corn taco shells

grated cheese

Cheddar, Monterey Jack, or Pepper Jack

thin strips of multi coloured bell peppers

fresh cilantro or parsley leaves
Instructions
To Make the Slow-Cooker Barbecue Chicken Taco Filling:
Cut the boneless, skinless chicken thighs into 1-inch cubes and put them in the slow-cooker crock along with the barbecue sauce, garlic, and chili powder. Put the lid in place and cook on HIGH for 2 hours or LOW for 4. When the chicken is cooked through, stir in the black beans and frozen corn, replace the lid, and let cook on HIGH for another 30 minutes, or until the corn and beans are hot all the way through.
To Serve:
Spoon the filling into charred flour or corn tortillas or crispy taco shells. Top with grated cheese, bell pepper strips, fresh cilantro or parsley, and hot sauce, if desired. Serve immediately.
Notes
*You can absolutely substitute boneless, skinless chicken breast for the boneless, skinless chicken thighs, but be aware that chicken breast cooks faster and is less forgiving than thighs. You'll want to start checking breast meat for doneness earlier than thighs.
Nutritional information is an estimate and provided to you as a courtesy. You should calculate the nutritional information with the actual ingredients used in your recipe using your preferred nutrition calculator.