Disclosure: I developed this recipe as part of my partnership with RiceSelect and SheKnows
I do believe we can officially declare this to be comfort food season. It's November, the skies are grey, and there is more than just a little chill and briskness to the breeze these days. It is time to break out those classic, warming desserts that we all love so much. Modern Peaches and Cream Rice Pudding is just that -a cozy and warm vanilla rice pudding- but with a little nod to the modern with the bourbon glazed peaches.
It's easy peasy, using things you're quite likely to have in your pantry and refrigerator already -rice, evaporated milk, vanilla, fresh milk, canned or frozen peaches, butter, sugar, and bourbon- but yields something so wonderful and so substantial you'll be tempted to skip dinner just for the dessert.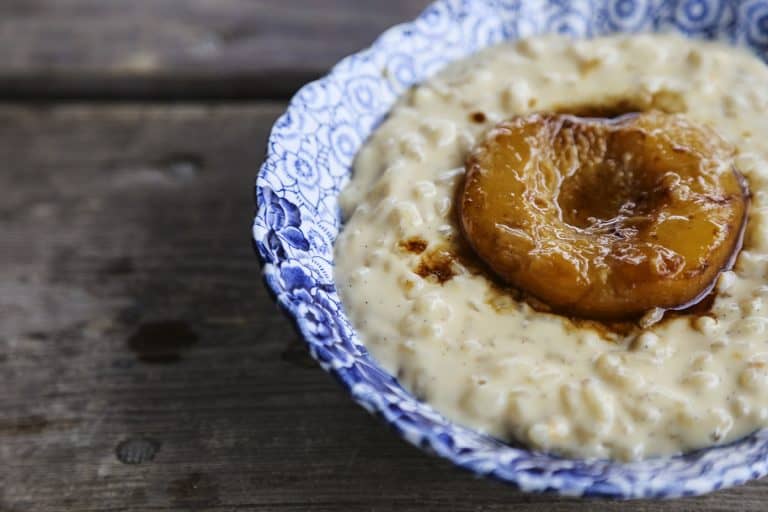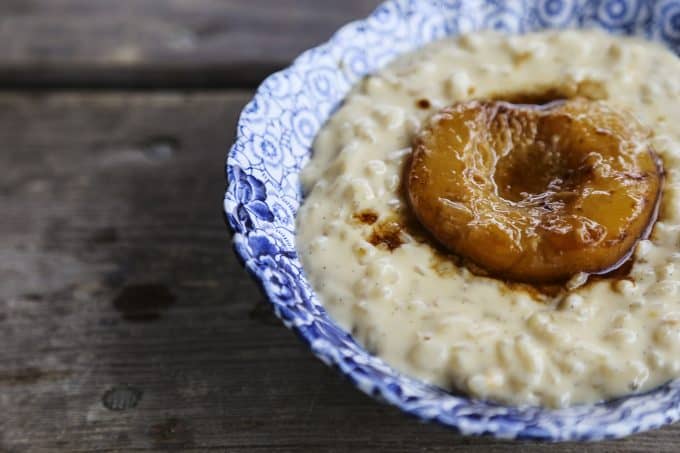 Modern Peaches and Cream Rice Pudding is based on the luscious Arborio rice from RiceSelect. This wonderful rice is grown in Italy and the USA, and is used primarily in rice puddings and risotto because of its unique ability to carry flavours and develop a creamy exterior around a slightly chewy center. This has long been my go-to rice for rice puddings, so it was natural that I'd use it in the Modern Peaches and Cream Rice Pudding. It's no suprise that it turns out perfectly!
While it doesn't take long to make Modern Peaches and Cream Rice Pudding, my kids love to have it for breakfast, and I'm not inclined to cook early in the morning, so I can tell you from experience that it reheats marvelously. Simply add your chilled rice pudding to a saucepan with a splash of milk, cover the pot and place it over low heat, stirring frequently until it is heated through. If you're a chilled rice pudding person, I can also tell you (courtesy of sneaking it by the spoonful from the refrigerator just before bed) that it is wonderful cold.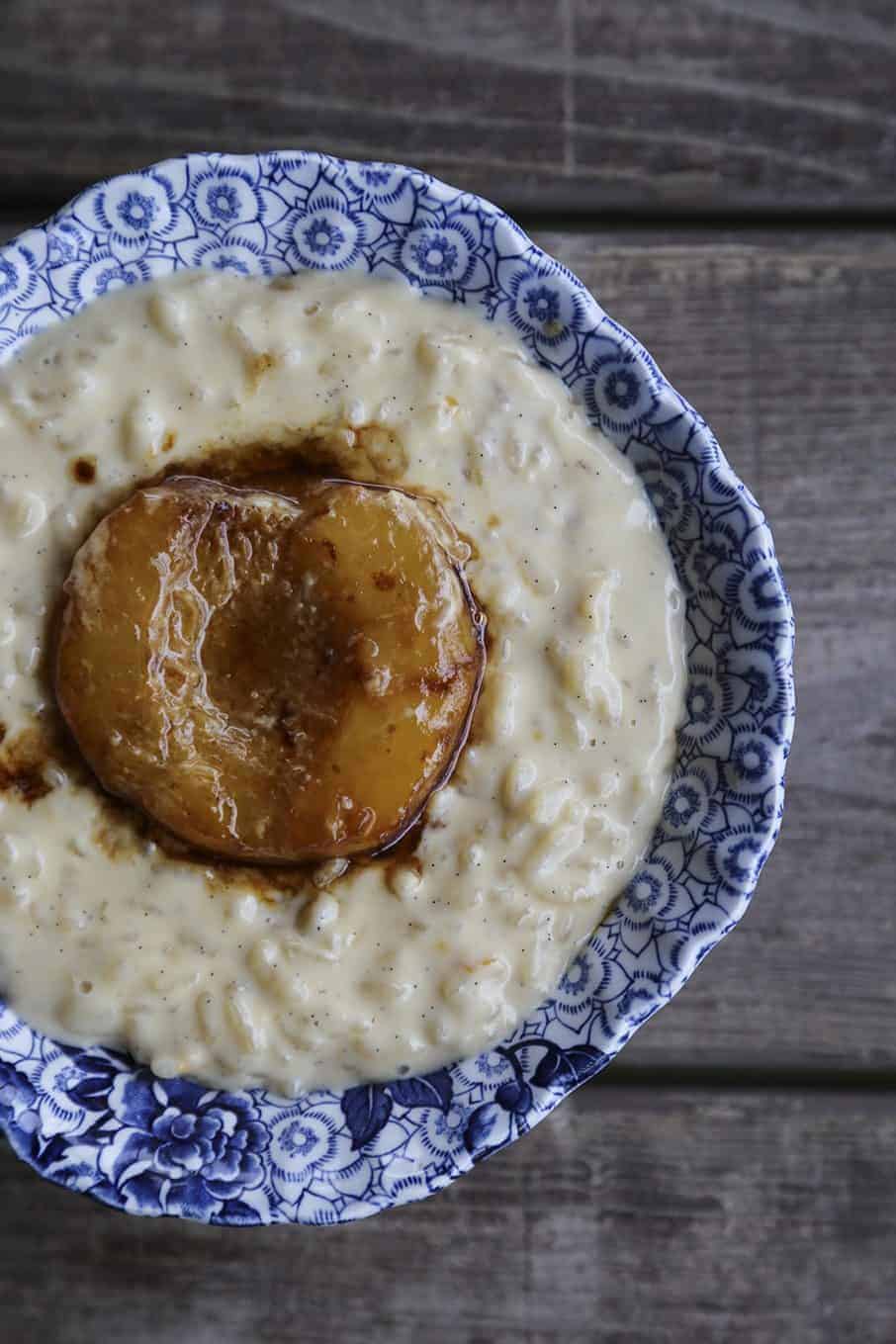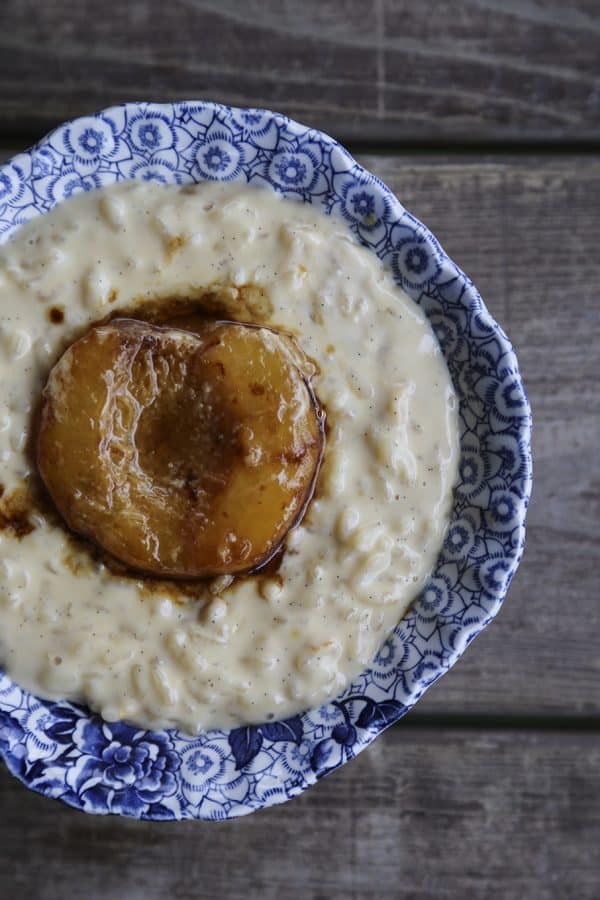 Now, before you get too awfully hungry, hop on over to SheKnows to grab that recipe and get your rice pudding going in time for dessert!
To Get the Recipe for Modern Peaches and Cream Rice Pudding, CLICK HERE!